Architectural Heritage Beyond Compare
Here are brief profiles of six iconic architects in Montecito and Santa Barbara history who have contributed significantly to the beauty and elegance of the area.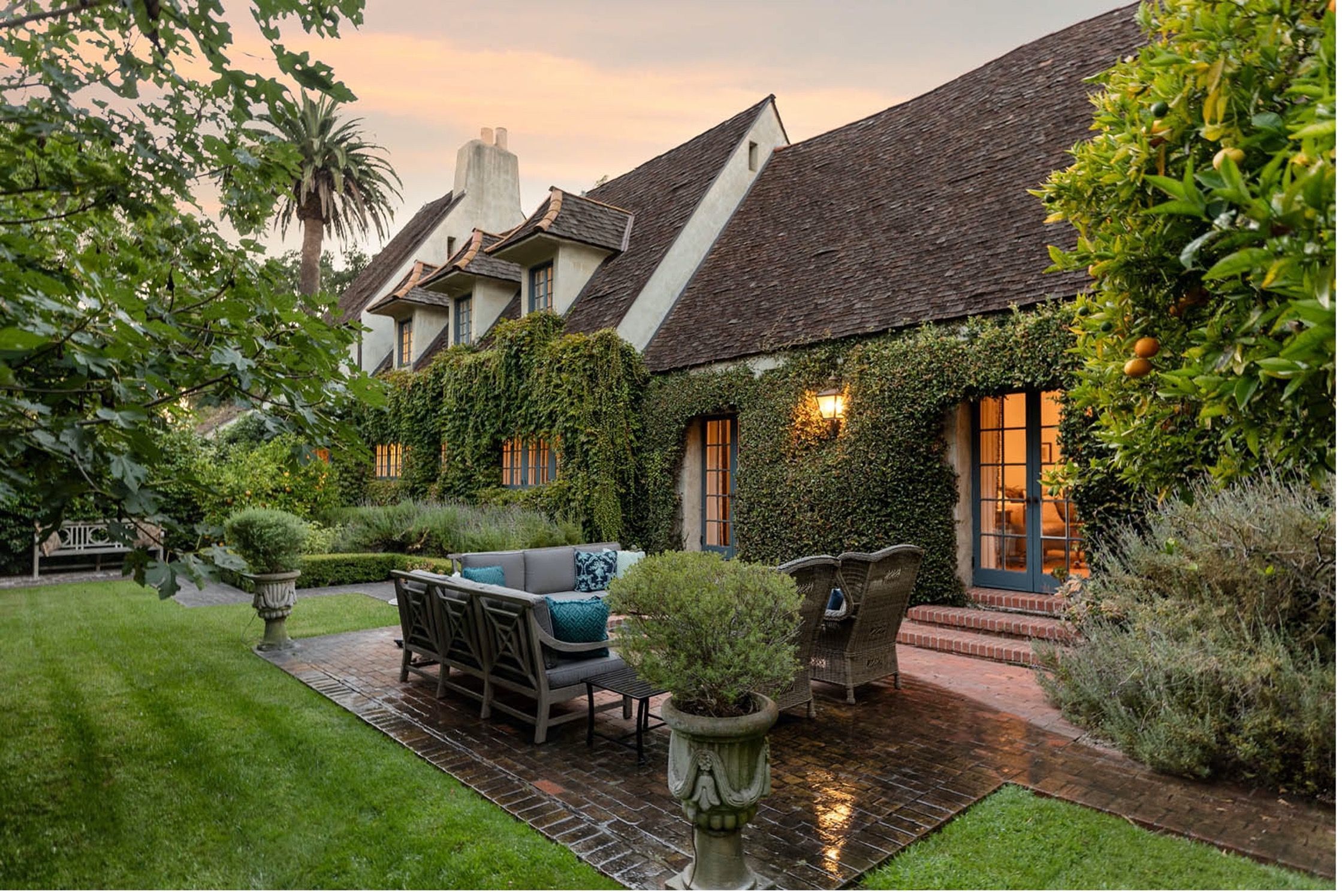 1. George Washington Smith: A Pioneer in Spanish Colonial Revival
At the forefront of Montecito and Santa Barbara's architectural landscape stands George Washington Smith, a visionary whose influence on the California Movement in Spanish Colonial Revival architecture is unparalleled. Originally hailing from the East Coast and having worked in the bond market, Smith's destiny led him to create masterpieces that define the region's aesthetic. Although architecture was Smith's second career, his passion and artistic flair transformed him into one of the most revered architects of his time.
Smith's creations, with their distinctive Spanish-inspired design elements and harmonious integration of natural surroundings, continue to be celebrated today. His legacy lives on through iconic homes that have graced major architectural and design publications, setting the standard for exquisite Santa Barbara and Montecito architecture.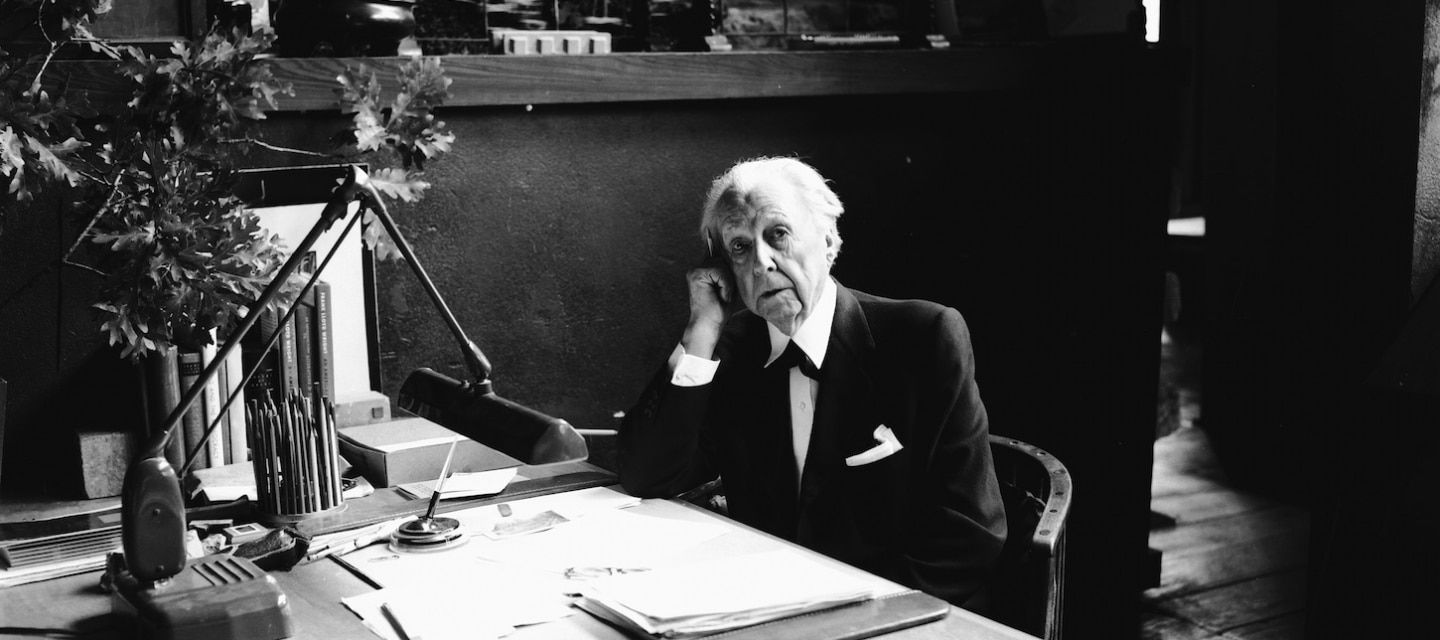 2. Frank Lloyd Wright: Prairie-Style Elegance
Frank Lloyd Wright, a name synonymous with architectural innovation, also left his mark on Montecito and Santa Barbara. After honing his craft for two decades, Wright received his first commission in California, resulting in the iconic Stewart House. This residence exemplifies his Prairie-style architecture and showcases his trademark seamless connection between indoor and outdoor spaces.
Completed in 1910, the Stewart House is a 4,691 square foot masterpiece constructed from redwood featuring over 350 windows. With its captivating design and incorporation of natural elements, this home perfectly encapsulates the quintessential Santa Barbara lifestyle. Originally spanning five acres, the house now sits on a single acre, yet its enduring influence is a testament to Wright's artistic brilliance.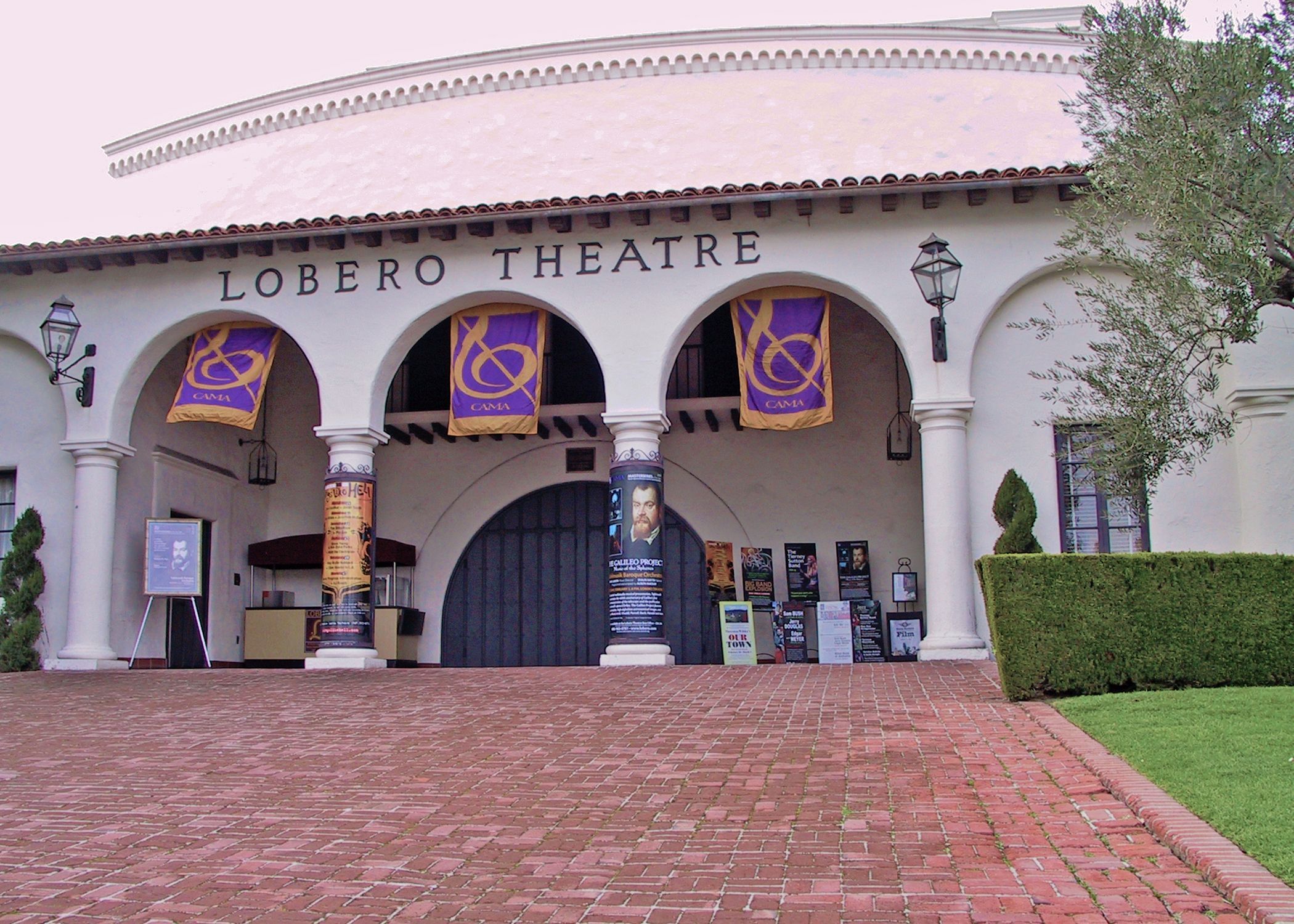 3. Lutah Maria Riggs: Breaking Barriers and Shaping Skylines
Lutah Maria Riggs emerged as a trailblazer in the architectural world, being the first female licensed architect in Santa Barbara. Her journey began in 1920 when she started as a draftswoman and designer for architect Ralph D. Taylor. Swiftly making her mark, Riggs joined forces with the renowned George Washington Smith, rapidly ascending the ranks and contributing to some of Smith's most iconic buildings.
Notably, Riggs earned the distinction of becoming the first woman in California to be named a Fellow of the American Institute of Architects. Her groundbreaking achievements not only reshaped architectural gender norms but also helped shape the city's skyline, leaving an enduring legacy that continues to inspire aspiring architects.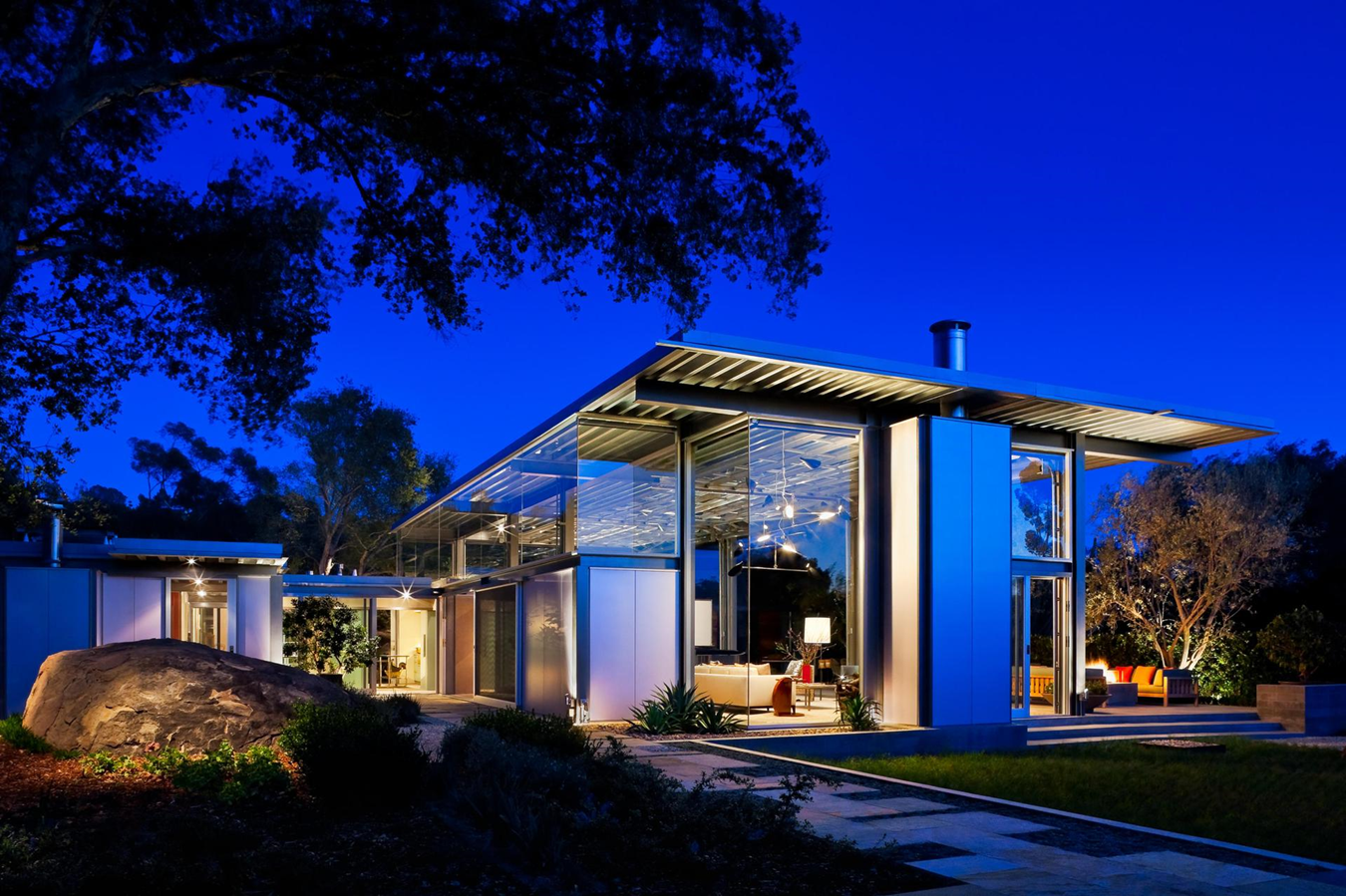 4. Barton Myers: Innovative Steel and Glass Architecture
Beginning in the late 1960s, Barton Myers solidified his status as one of the trailblazers in a design philosophy centered on the imaginative repurposing of historical structures, often juxtaposing old and new architectural elements in striking and unexpected ways. The common thread in Myers's work is not primarily an aesthetic resemblance but rather a profound commitment to harmoniously blending diverse themes in pursuit of crafting striking and practical spaces. He employed that same commitment when creating several ultramodern residences locally that showcase retractable aluminum walls, seamlessly blending indoor and outdoor spaces by allowing an entire side of the structure to be opened up. Regardless of size, Myers's work is characterized less by aesthetic similarities and more by amalgamating distinctive dissimilar themes in order to fashion both dramatic and utilitarian spaces.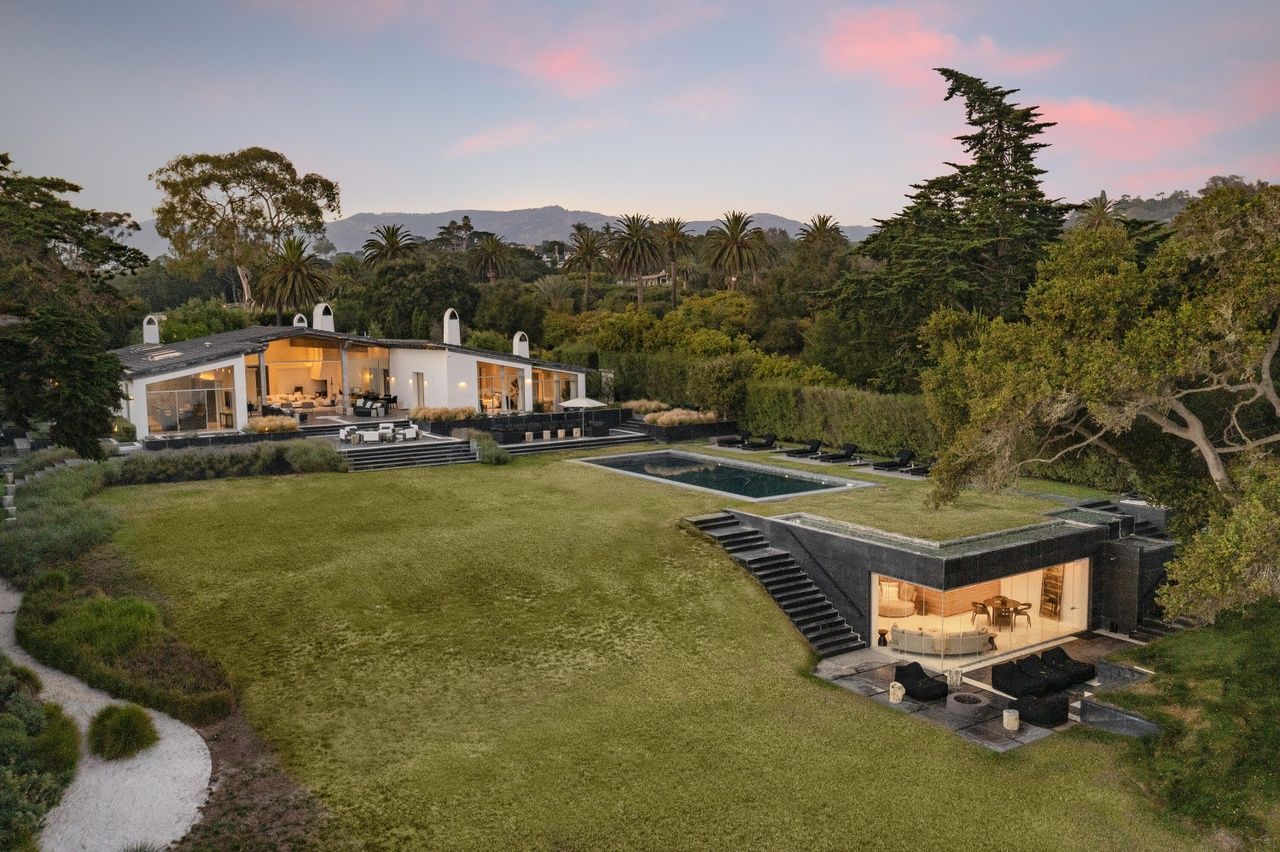 5. Wallace Neff: Visionary Behind California Style
Architect Wallace Neff is frequently recognized as the visionary behind California-style residences characterized by soaring vaulted ceilings, inviting courtyards, verdant landscapes, and abundant glass elements. In Neff's architectural creations, one can readily discern the influence of Frank Lloyd Wright's principles of organic architecture. Much like Wright, the MIT-trained Neff conceived homes that harmonize with their surroundings, showcasing expansive windows and doors that gracefully connected interiors with terraces and gardens, seamlessly melding indoor and outdoor living spaces, something we hold dearly in our coastal communities.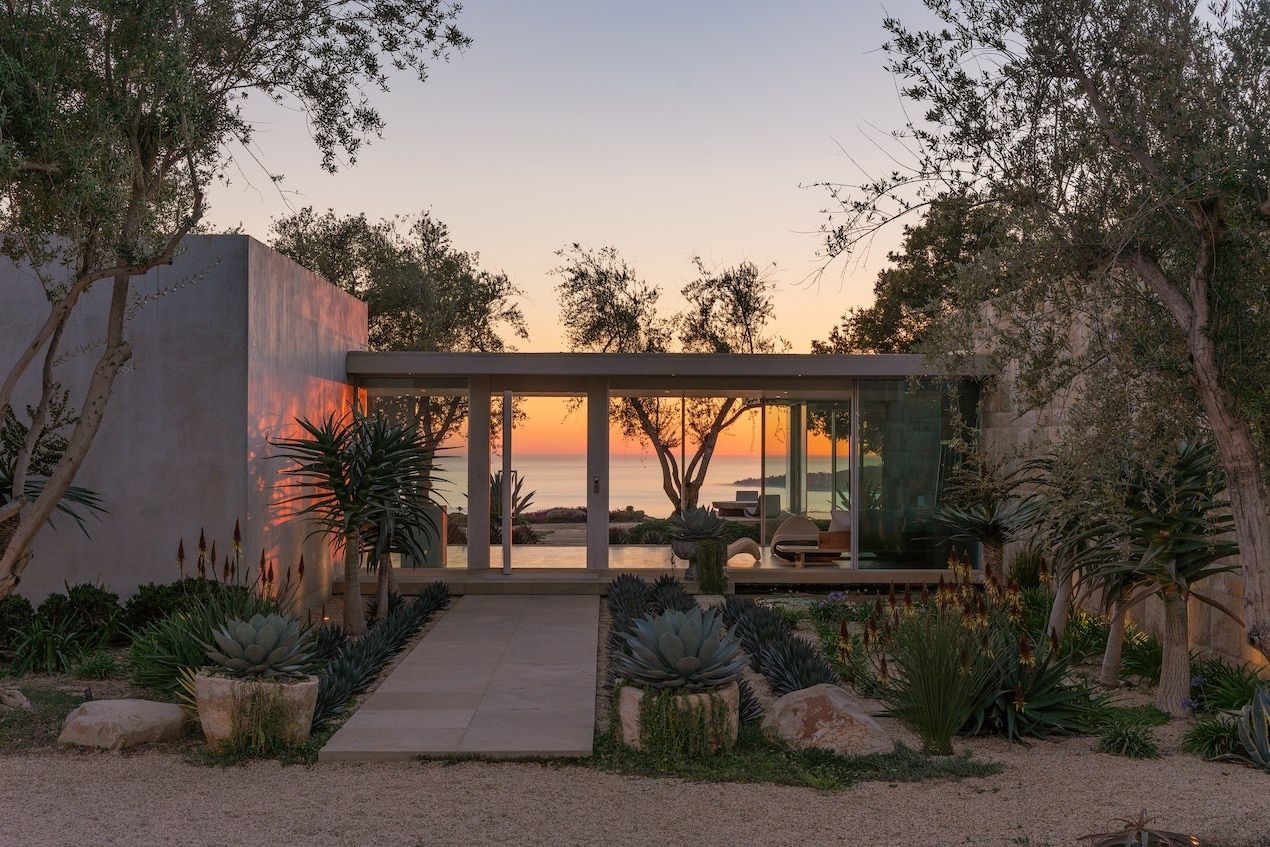 6. Andy Neumann: Master at Creating a Sense of Space
Renowned Santa Barbara architect Andy Neumann began his illustrious career in 1976 when he made his mark as a founding partner of Seaside Union Architects. He later played a pivotal role in the success of Neumann Mendro Andrulaitis Architects (NMA Architects), a firm from which he has now retired. Neumann and his associates cultivated an exceptional design philosophy known as a "human-centric approach to architecture," placing people at the forefront of their creative process. Ultimately, they focused on delivering innovative solutions tailored specifically to the individuals who would inhabit the building.
---
If you are ready to buy a masterpiece from one of these top residential architects of Montecito and Santa Barbara, or from any of the outstanding designers who have helped shape our coastal enclave into what it is today, please call (805) 886-9378 or email me at Cristal@Montecito-Estate. Begin your home hunt by checking out the listings on my comprehensive website.When you find one of interest, I'll be delighted to organize a private tour exclusively for you. You can also count on me to help you in the selling processs, too. Let me put my magic to work on your behalf.
---
Other Resources: