His Name is Synonymous with Spanish Colonial Revival Architecture in Santa Barbara
Iconic architect George Washington Smith is thought of as Montecito's and Santa Barbara's most admired commercial and residential designer, hands down. Credited as the founding father of the California Movement in Spanish Colonial Revival architecture, he and his artistic sensibility made a lasting impact on the ambiance of our area.

Photo credit: Patrick Price
Smith's notable works include the city's beloved Lobero Theatre pictured above, which will turn 100 in 2024, and Casa del Herrero, one of Santa Barbara's historic homes, which is now a museum. Both are registered as National Historic Landmarks. There are local civic landmarks designed by the prolific architect as well, including Montecito Club, the Santa Barbara News-Press buildings, and structures at the Santa Barbara Cemetery, including the chapel, which incorporates the flavor of 15th-century Catalonian chapels.
Starting in the late 1920s, Smith's work designing homes for upper-class clients helped popularize Spanish Colonial architecture at a time when Georgian and Colonial buildings were in favor. His work also helped provide a template for Santa Barbara after being hit by a massive earthquake in 1925 that, while tragic, offered the city a chance to rebuild. The adoption of Spanish Revival designs helped the region develop its own unique style.
---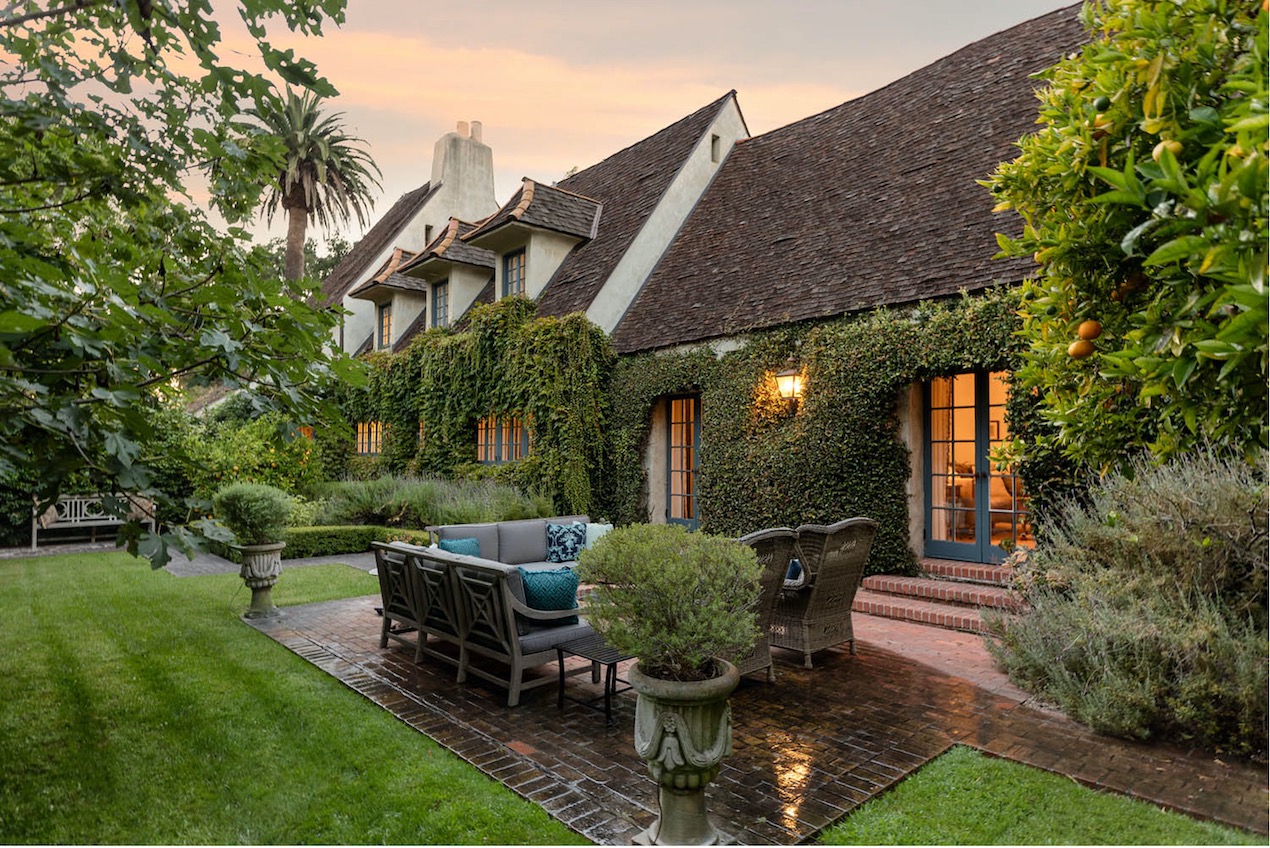 The French Country-style Hedgerow Montecito Home by George Washington Smith pictured above illustrates Smith's versatility, while it illuminates one of the elements that set his work apart from other architects at the time, and even now: his artistic touches and detailing that create a seamless indoor-outdoor lifestyle, with French doors that open to expansive, landscaped gardens.
---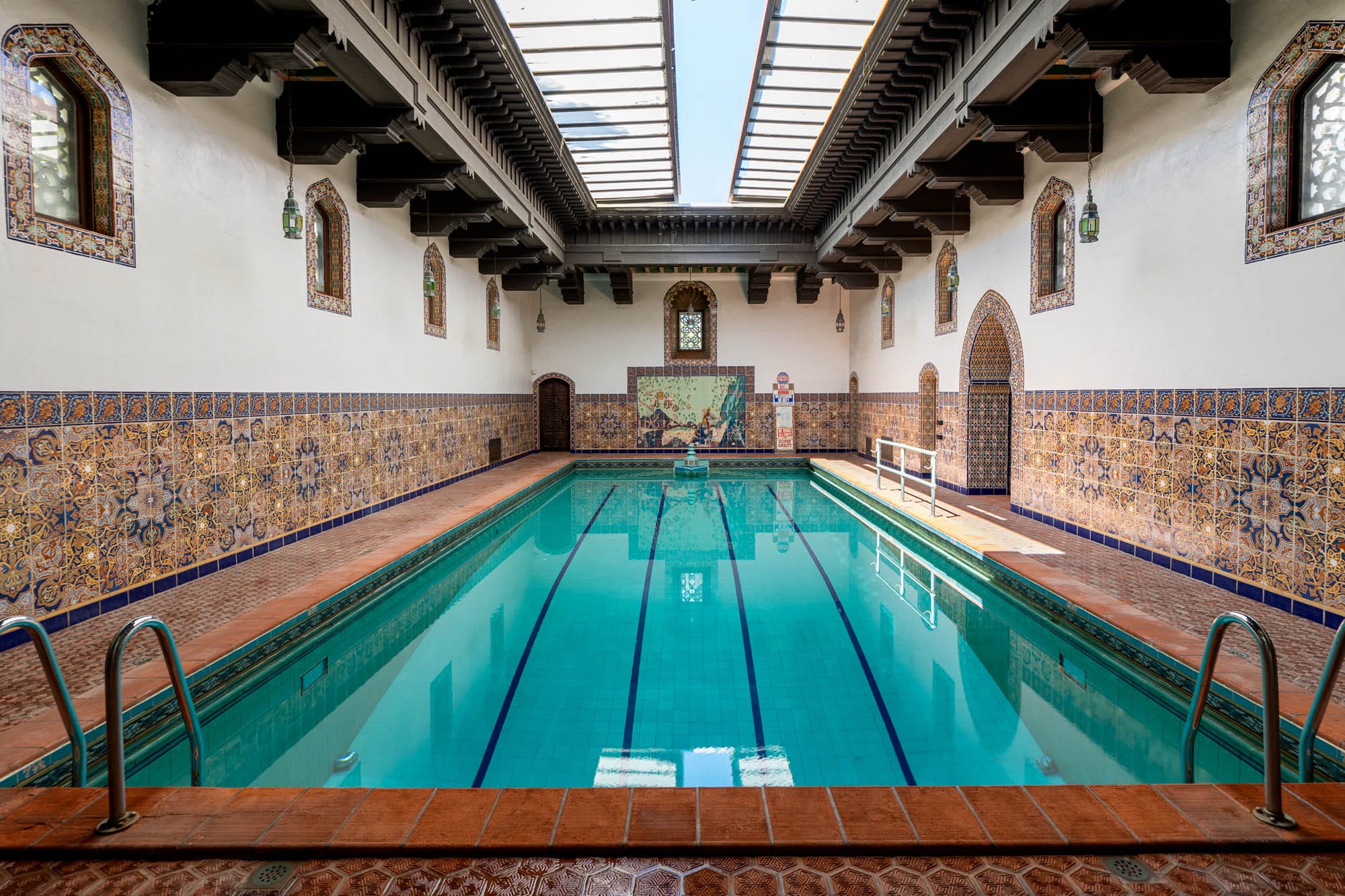 Besides adding unique spaces like loggias that doubled as sleeping porches, Smith designed stunning buildings such as the historic 1920s era Natatorium pictured above, an intimate community amenity for my Sand Point Beach Villa at Casa Blanca listing.
---
About Smith's Humble Beginnings
Son of an engineer who designed roadbeds and bridges for the Southern Pacific Railroad, Smith was born in Philadelphia in 1876 and quickly developed an artistic bent. Although he pursued an architecture degree at Harvard, Smith originally worked in the bond market; only to retire relatively early and pursue painting full time. During this time, he and his wife moved to Europe so he could concentrate on painting.
He returned to the United States and, during a trip to California, fell in love with Santa Barbara, where he and his family settled. That's when he started his second career of designing homes. It may have been his second career, but designing homes was definitely his destiny. His amazing creations made Smith one of the most popular architects of his time. Back in the day, his works were featured in major architectural and design publications and are still the gold standard for distinctive Santa Barbara and Montecito architecture.
---
Smith's Architectural Influence Begins
It all started in 1917 when Smith bought a small property in Montecito and set out to design his own family home. Drawing upon his travels in Europe, specifically Spain, he recreated the style and layout of Andalusian farmhouses. Upon completion, his initial home, known as Casa Dracaena (also El Hogar and Heberton House), was perfect for our Mediterranean climate, as it featured thick white walls, Moorish-inspired grillwork, and glazed tile floors—features that would become signatures in his later work. Smith's background in painting, and love of the abstract work of Cézanne, informed his simple, powerful forms.
From that point on, Smith focused on architecture rather than painting, and became a "gentleman architect," designing more than 100 projects—roughly half of which were residential commissions in the Santa Barbara area—until he passed away in 1930.
---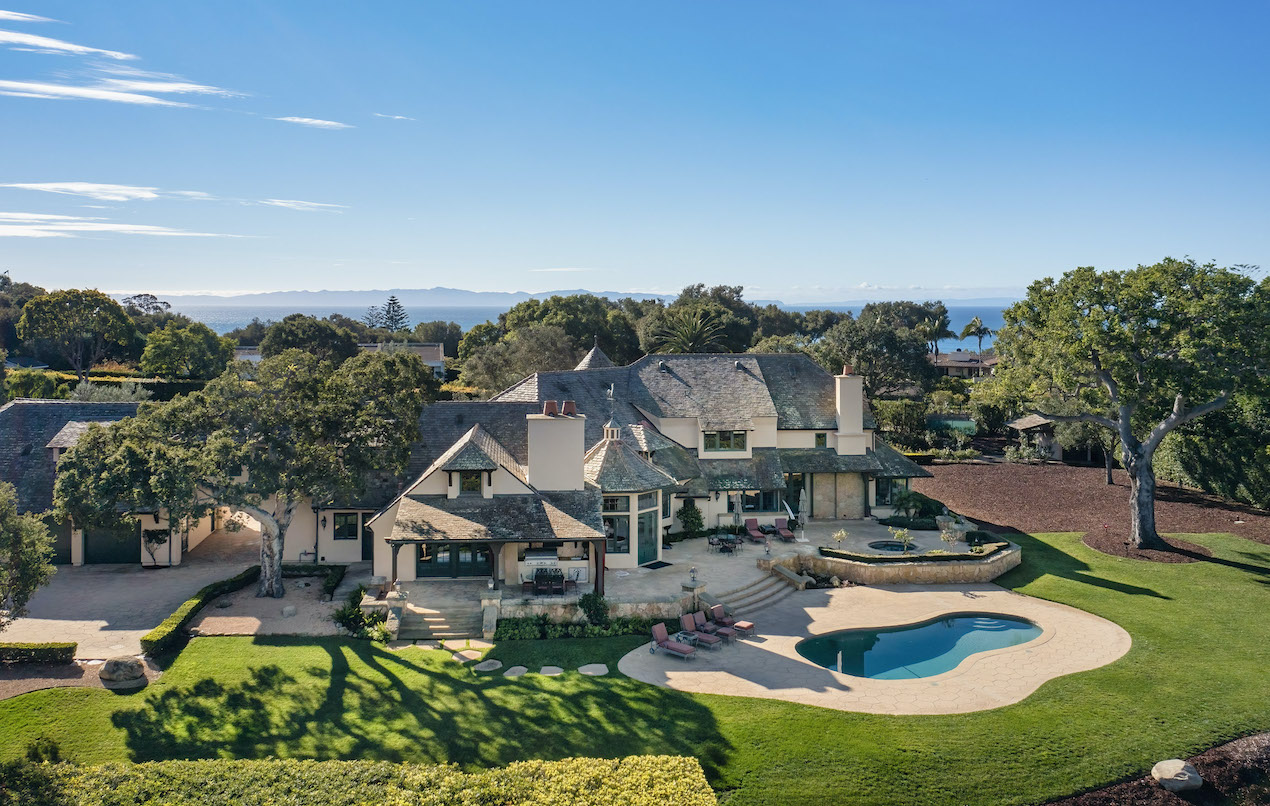 ---
Perhaps Smith's only venture into the German domestic architectural style popular around 1910 in Europe can be seen in Casa Paz del Mar pictured above. I represented both the buyer and the seller for this property, which features walls of glass and awe-inspiring grounds that capture the Mediterranean lifestyle we enjoy here in Santa Barbara.
---
Other George Washington Smith properties I've sold include an Architecturally Significant Montecito Estate, a George Washington Smith Estate, and a George Washington Smith Carriage House, as well as a George Washington Smith Inspired Compound and the Montecito Mediterranean Compound, both prime examples of his influence over the years.
---
If you are ready to buy your own masterpiece designed by a man significantly influencing the primary design of Santa Barbara's commercial and residential architecture, or any of our iconic architects, please contact me by calling (805) 886-9378 or via email at Cristal@montecito-estate.com.
---
More resources: