Berkshire Hathaway HomeServices ~Montecito & Santa Barbara~
The worldwide esteem, admiration and visibility of the Berkshire Hathaway name, in combination with the 50,000+ sales professionals in 1,500 offices of Berkshire Hathaway HomeServices worldwide, offers the clientele of its Berkshire Hathaway HomeServices California Properties brokerage offices in Montecito and Santa Barbara a distinct advantage. Add to that the local market experience and expertise of its #1 agent, Cristal Clarke, and you have a winning team.
play video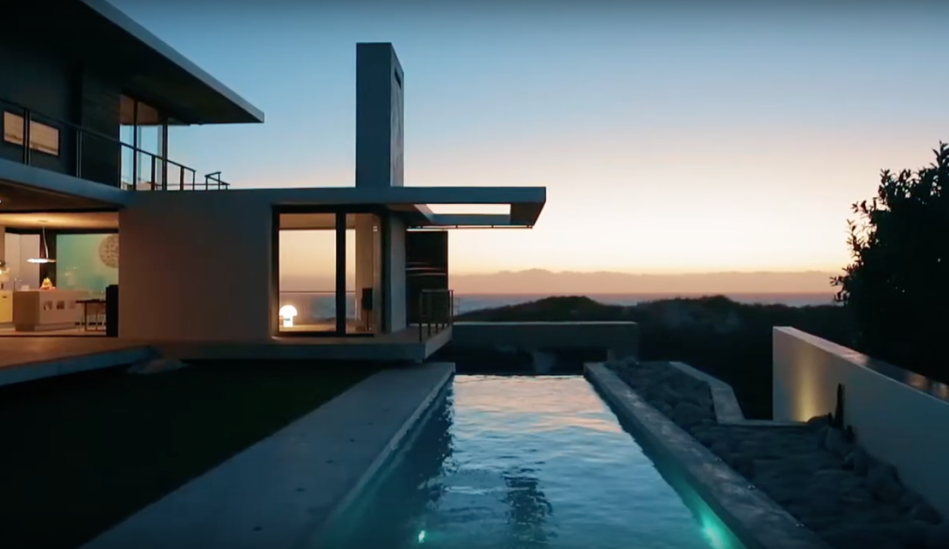 Influence. Respect. Success.
With Berkshire Hathaway Inc.'s chairman and CEO, Warren Buffett, ranking among the world's most influential people, according to Time magazine, and the firm itself consistently ranked among Barron's list of the world's 100 most respected companies, it is no surprise that Cristal Clarke can assure her clients success in the purchase or sale of their property.
Global Recognition. Local Strength.
The Berkshire Hathaway brand makes an immediate impression, provides an international network and spends millions of dollars in advertising and public relations annually to keep the company name top-of-mind. Cristal leverages that power while drawing on her experience, expertise, connections, reputation and unsurpassed local market knowledge.
Luxury Homes
In a small, affluent market area of luxury homes such as that encompassing Santa Barbara, Montecito and neighboring communities, Cristal Clarke is a part of the distinguished Berkshire Hathaway HomeServices Luxury Collection: a network of certified luxury real estate agents and luxury properties. She utilizes impeccable connections and her exclusive registry of highly qualified luxury home buyers and sellers to cross-reference and cross-promote distinctive properties and share information, locally and globally.
Client Reviews
"Cristal Clarke has conducted numerous real estate transactions for me beginning 13 years ago with the purchase of a Lemon Ranch. She has handled both large and small purchases and sales with equal dedication. As a negotiator, you can't find anyone better. Her transactions are always conducted in the most appropriate and professional manner. Cristal has considerable knowledge of the Santa Barbara market."
- S.N. Decker Ph.D.
"Living in Europe, we were to say the least, unaccustomed to the nuances of Real Estate acquisition in California and Cristal steered us through the process with absolute professionalism and personal attention to detail at every turn. Her in-depth knowledge of the market place combined with enthusiasm and drive was the only reason we secured the property of our dreams and will be forever grateful. If you are looking for personal discrete and private representation of the highest quality we suggest you look no further than Cristal Clarke."
- Johan and Paula van den Berg
"Cristal is very straightforward, cheerful, helpful, professional and trustworthy….we felt very lucky to work with her."
- John and Lacey Williams
"After considering our many choices, we are grateful it was Cristal Clarke of Sotheby's International who represented the sale of our Montecito cottage. We are familiar with Cristal's reputation of hard work and dedication to clients, but it was her attention to detail that made our experience so positive. She offered suggestions for staging the property, worked in harmony with potential buyers and was even able to secure back up offers. The sale of our cottage was completed much sooner than we expected, due in great part to Cristal's professional skills and support. We highly recommend Cristal as a first choice for anyone needing representation with real estate."
- Michael & Nancy Lee
"Our experience in working with Cristal Clarke resulted in the successful and discrete acquisition of a property which was not yet on the open market. Her knowledge of the Montecito/Santa Barbara area and vast expertise blended with her passion for real estate and architecture, provided us with the very highest level of professionalism and personalized services. Cristal exhibited a rare combination of excellent communications, attention to detail, creativity and patience."
- Richard and Catherine Frinier
"Cristal really breaks the mold. She knows every nook and cranny of this real estate market, understands value, and follows up on everything, all the time. She was incredibly patient with our two year quest to find the perfect house. Every house hunting trip from across the country was well planned, and our time was never wasted. On top of her professionalism and expertise, she is delightful to spend time with. We are thrilled with the home we purchased, and grateful to Cristal for so wisely advising us through this process, right through to the close and beyond."
- Laurie Siegel
"We met Cristal first in the course of renting a winter home (for three years), then buying a house using her as our agent. She was amazingly good at listening to our wants and showing us homes that fit our needs. Her mastery of the paperwork was perfect. Most importantly, there was never a situation where we doubted her straightforwardness or integrity. If we do another real estate transaction in Montecito (which I doubt, we're happy with what we purchased), without question we'd use Cristal again."
- Ken Saffir
"Susan and I just want to thank you for your efforts in the sale of our home. You are really quite amazing. Your competence, persistence, optimism and humor made the entire process effortless. Every problem that arose, you somehow fixed; any obstacle, you overcame. We have bought and sold many homes. It has never been such a painless and enjoyable process!"
- Michael & Susan Marquart
"A little something about "our" realtor, Cristal Clarke. My wife and I came to Santa Barbara about fifteen years ago looking for a seasonal home from which to enjoy the weather and amenities of the central coast. Being in the real estate business myself I was familiar with agents and brokers so entered the market with open eyes. We "flipped" a few houses in the early years, dealing with various agents and finally ended up in Montecito. That's when good fortune put us together with Cristal. To say we were impressed is to put it mildly. Cristal really knows the market. She is familiar with the area, its history and trends. When we have questions about a particular property she either has the answers immediately or gets back to us by phone or email. There is no waiting or wondering with Cristal. She is an agent who is "on top of it." Her recommendations as to price points, contractors, inspectors and title agents have proven to be exceptional, showing great insight and the highest professional standards. We consider ourselves exceedingly fortunate to say that Cristal Clarke is our realtor and would recommend her services to any serious buyer or seller."
- Rob & Judi Kelch