THE ICONIC ARCHITECT'S ONLY PRAIRIE STYLE DESIGN ON THE WEST COAST IS THE LOCAL HOME OF AUTHOR T.C. BOYLE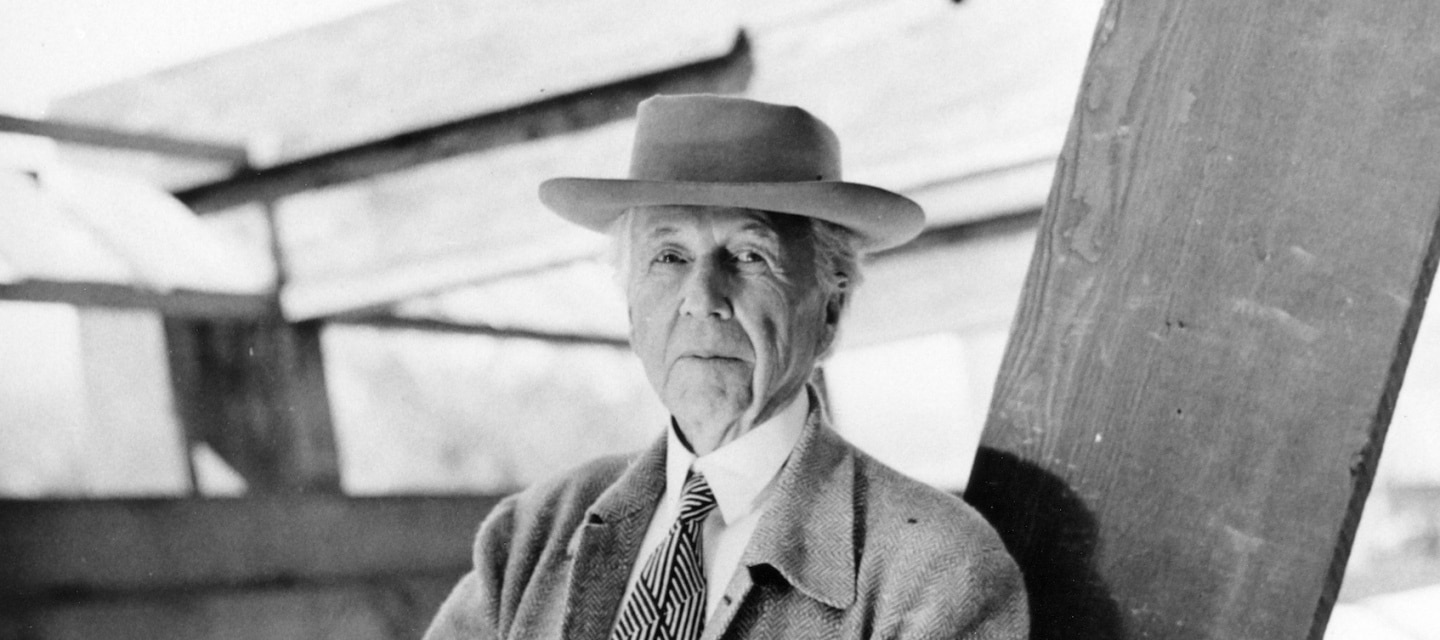 Image courtesy of The Frank Lloyd Wright Foundation Archives (The Museum of Modern Art | Avery Architectural & Fine Arts Library, Columbia University, New York)
Besides the amazing Frank Lloyd Wright Structures in Los Angeles and examples in San Francisco, the world-renowned architect built several other buildings in California, including one right here in Santa Barbara. Hence, the Frank Lloyd Wright Montecito connection.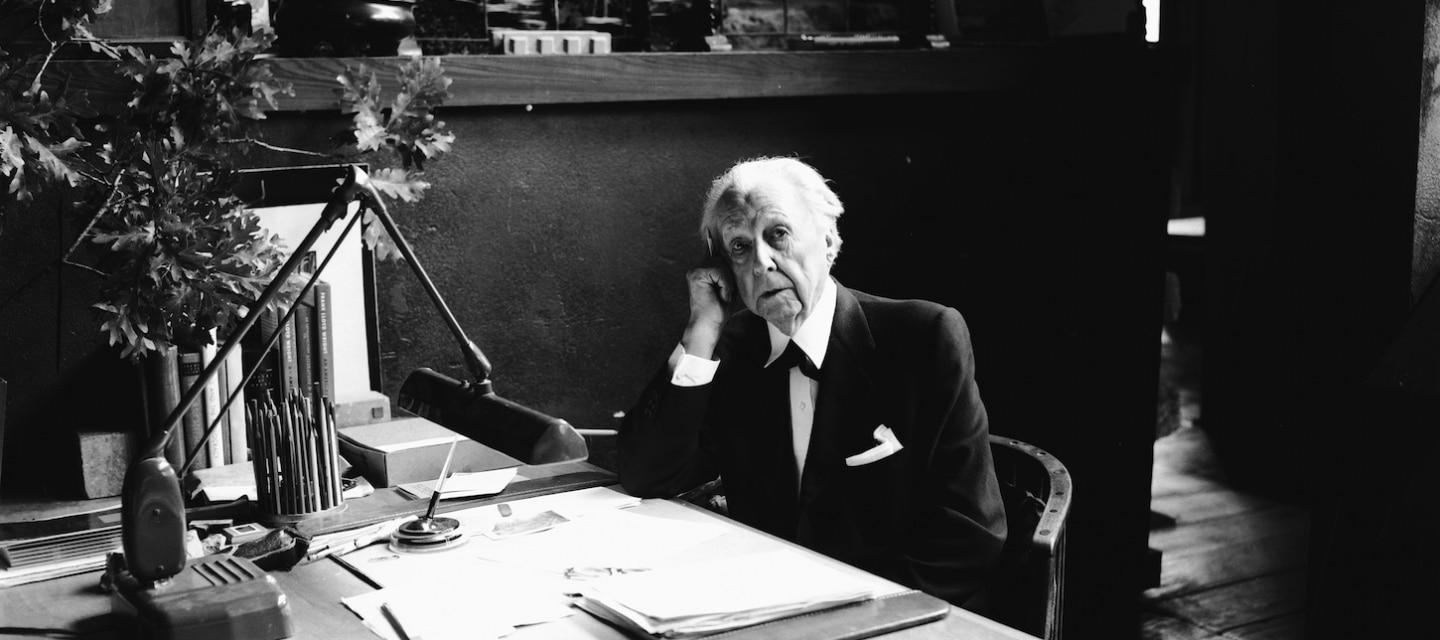 Image courtesy of The Frank Lloyd Wright Foundation Archives (The Museum of Modern Art | Avery Architectural & Fine Arts Library, Columbia University, New York)
The George C. Stewart House
The George C. Stewart House was featured in The Los Angeles Times back in 1993. That was the last time it was for sale. Writer T. C. Boyle now lives in the house. He is also the author of The Women, which is about Frank Lloyd Wright's life.
READ: 5 Iconic Santa Barbara Estates
The Stewart House was designed in 1909 and built in 1910 as a vacation home for a Scottish accountant and his family. Reportedly, it was Mrs. Stewart who first approached Wright. Located near the intersection of Hot Springs and Summit roads in Montecito, the home had original plans that included the main house, a gardener's cottage, stables, and a work shed. All except the cottage were built.
It wasn't unusual for Wright to create for his clients a Gesamtkustwerk—a "total work of art" that included the structure and the interior design on everything from furniture, rugs, artworks, apparel, and more. There are even stories of Wright confronting owners who changed the interiors he created for them—and being fired because of his insistence on complete control. But Wright didn't take his usual hands-on approach when it came to the Stewart house. Late in 1909, Wright left his family and business for Europe with his mistress, where he worked to create his groundbreaking Wasmuth Portfolio of his early, revolutionary designs—a book that changed the history of architecture.
In total, Frank Lloyd Wright built 24 residences in California. By the time he began working in the Golden State, the legendary architect had already been designing homes for almost two decades. The Frank Lloyd Wright Montecito connection is the only California example of his Prairie-style architecture and the first.
READ: Insta-worthy Locations: The Most Instagram-able Spots in Santa Barbara
Homes in the Prairie style generally offered a low, horizontal silhouette meant to establish a relationship with the landscape and offer a natural flow between interiors and exterior surroundings. With the Stewart house, he achieved this through the placement of more than 360 windows, in effect creating the perfect place to experience the indoor/outdoor lifestyle so abundant here in Santa Barbara. His design even called for redwood siding to blend the house further into its wooded site. Originally, there was a notch in the eaves to allow room for a large eucalyptus tree, which eventually died.
The Stewarts owned the home until 1942, when Greta Blickenstaff bought it; signing the papers less than one hour after she first toured the house. She owned the home for 42 years. Then in 1985, the nonprofit Stewart House Foundation was founded with the intent of eventually purchasing the house to open it for tours. But rising real estate prices made this vision impossible, and, in 1993, writer T. Coraghessan Boyle bought the house after his wife called him in tears, pleading with him to do so.
Here's a list of some of Wright's other buildings in California:
Frank Lloyd Wright is one of my all-time favorite architects, but I am not alone in my admiration. Wright gained such cultural primacy for good reason: he changed the way we build and live. Designing 1,114 architectural works of all types—532 of which were realized—he created some of the most monumental and most intimate spaces in the United States, including right here in Santa Barbara.
READ: Top Residential Architects in Montecito and Santa Barbara History
The Frank Lloyd Wright Foundation
If you are interested in Wright's work, then I suggest you check out the Frank Lloyd Wright Foundation. To explain the vision of this non-profit, they cite the words of Wright himself, using this quote: ". . . to make life more beautiful, the world a better one for living in, and to give reason, rhyme, and meaning to life."
The Frank Lloyd Wright Foundation is meant to inspire people to discover and embrace an architecture for better living through meaningful connections to nature, the arts, and each other.
---
The Santa Barbara area is home to any number of architectural treasures. The Frank Lloyd Wright Montecito connection, the George C. Stewart house, is certainly numbered among them. If you are looking to buy or sell an architectural treasure in any of the Santa Barbara area's upscale communities, I suggest you give me a call at (805) 886-9378 or email me at Cristal@montecito-estate.com. You can trust that I have the experience to help you with all your real estate needs.
---