Master at Creating a Sense of Place is Also a Legendary Surfer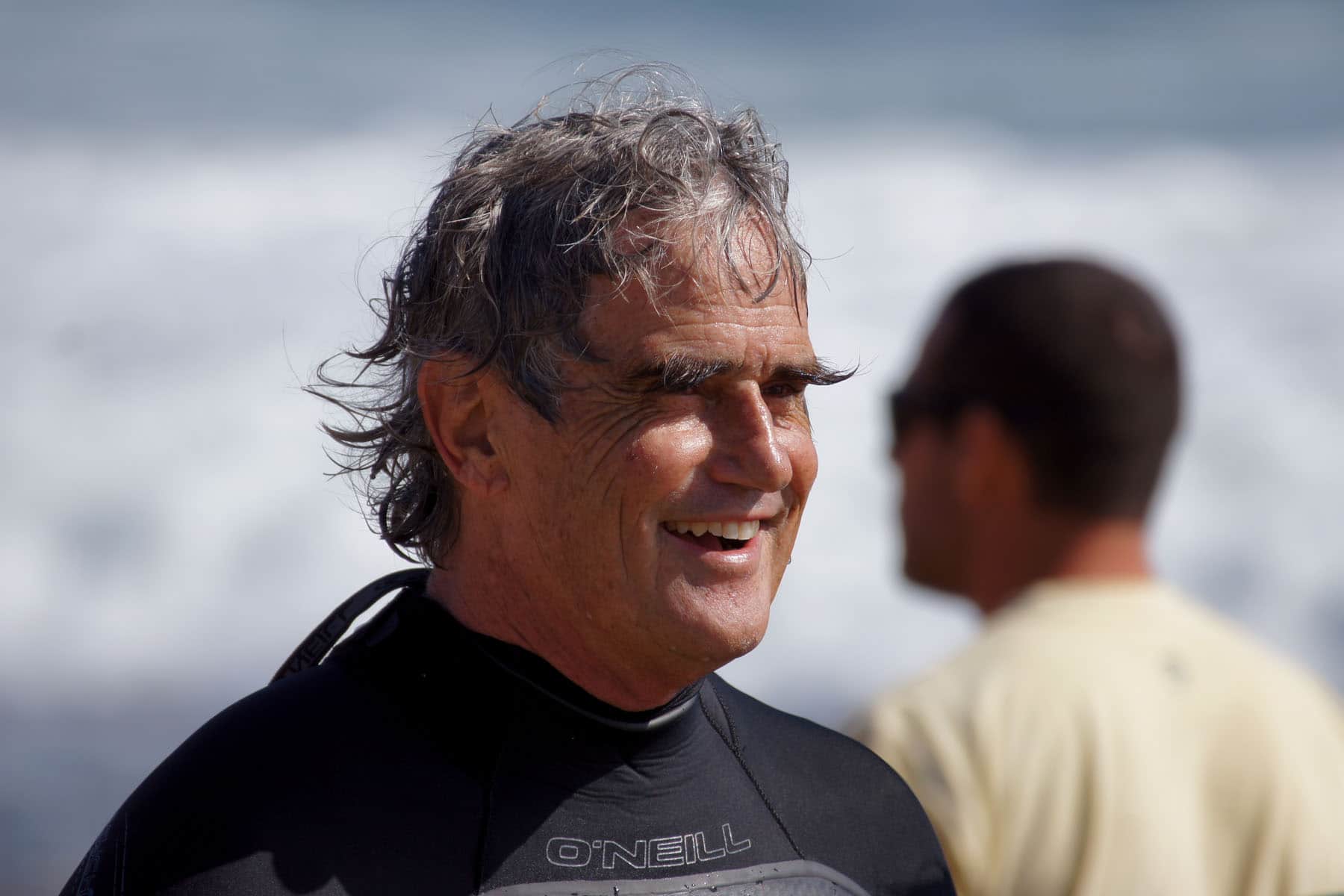 Acclaimed local architect Andy Neumann has been creating a sense of place for fortunate homeowners since 1976 when he burst onto the scene as a founding partner of Seaside Union Architects here in Santa Barbara. He was also one of the talents behind the firm, Neumann Mendro Andrulaitis Architects (NMA Architects) from which he has since retired. The Santa Barbara company has been awarded the Best of Houzz Winner fourteen times which is quite an honor coming from the exclusive online community that explores everything architecture.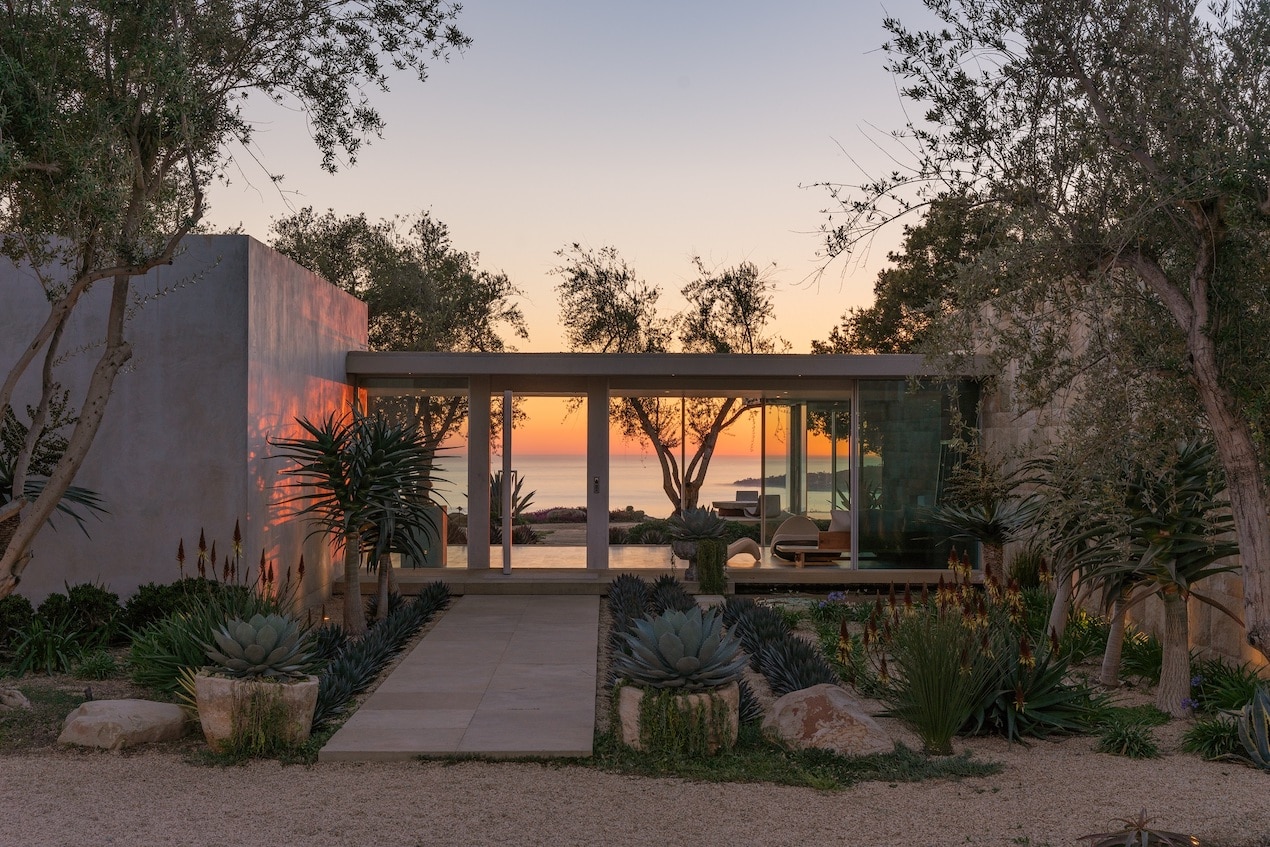 Neumann, along with his former partner Dave Mendro are the geniuses behind my listing I've called A Masterpiece of 21st Century Modern Architecture. And masterpiece doesn't begin to describe the breathtaking compound on approximately 42 beautiful acres in Carpinteria, complete with breathtaking 360-degree views of Santa Barbara's Santa Ynez Mountains and the Pacific Ocean.
That property is just one example of the mission of NMA Architects to provide comprehensive architectural design services that perfectly fit the needs of their clients.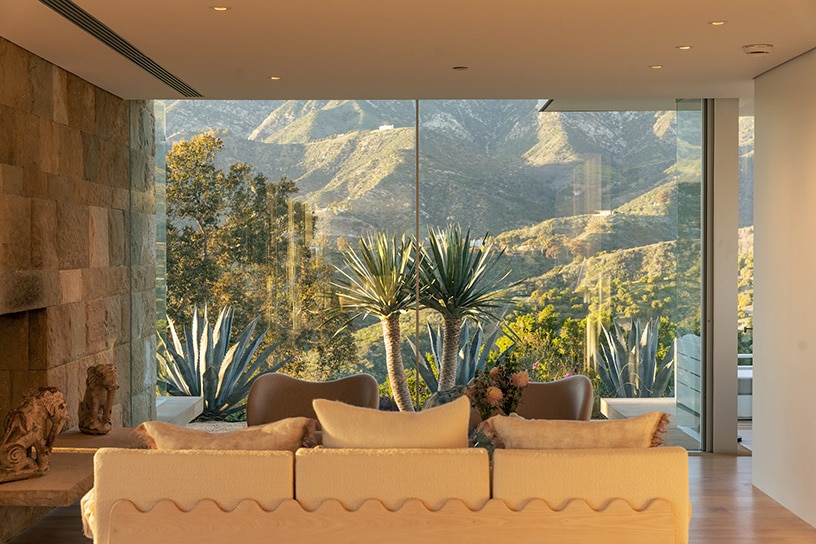 "Clients want a home designed around their own unique lifestyle," Neumann explains, "but one that's also sensitive to the local environment and connected to the beauty around it. A response to the natural environment is integral to our work."
To get it right, architect Andy Neumann and his colleagues developed a unique design philosophy referred to as a humanistic approach to architecture, with people as the main driving force. This flexible problem-solving approach to design allowed the talents of his entire team to come to life while tailoring their work to the specific needs of an individual client. In the end, it's all about providing innovative solutions specifically for the people that use the building.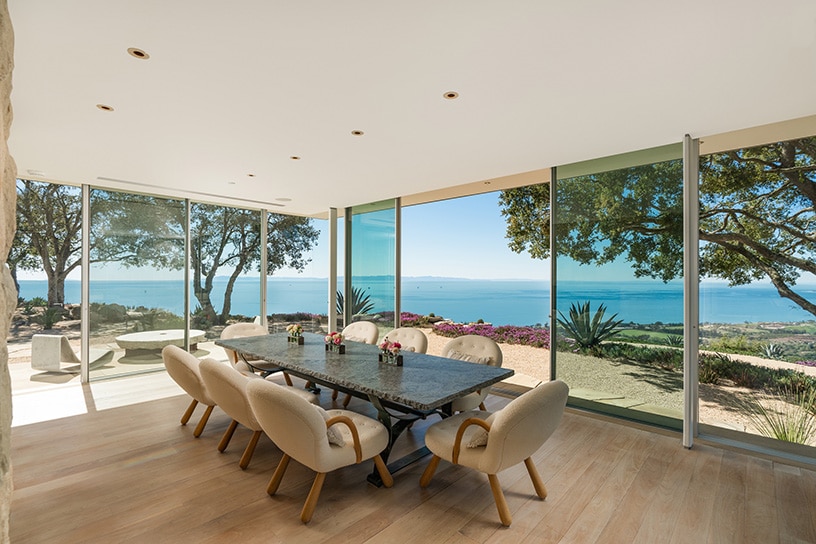 The Early Years
Born in Indonesia, Neumann's family moved to Holland when he was four, and came to America at age eight. His father had died the previous year, and his mother remarried an old friend from Holland who happened to own what was then the Golf Motel on Coast Village Road, where Starbucks is now. That Motel is where Neumann and his family first lived until they moved to Montecito Oaks.
"Growing up in Montecito…we had shortcuts across all these estates," Neumann says. "Probably right across what is now Oprah's estate. We'd ride our bikes, and hike, and there was a real sense of freedom."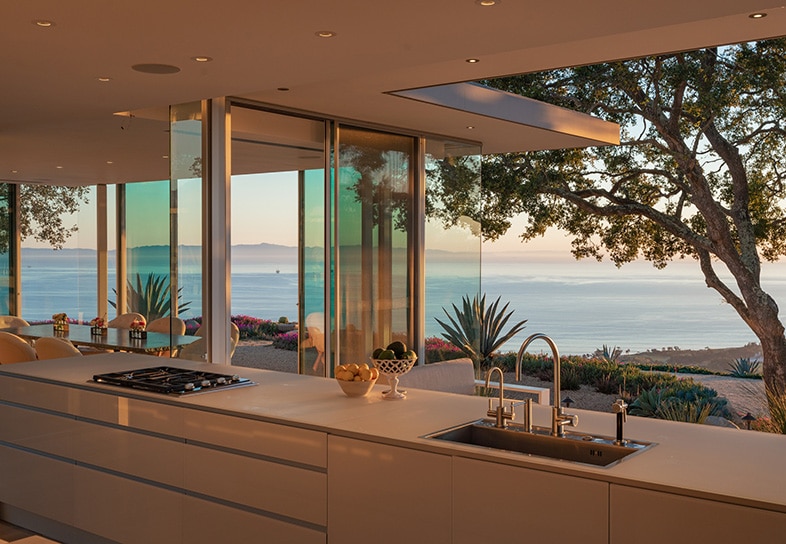 The Acclaimed Architect is Also a Legendary Surfer
Besides being an acclaimed architect, Neumann is also a legendary surfer who honed his talent while attending school at Montecito Union and later at Santa Barbara High School. And surfing has been very beneficial to the admired architect. He received a scholarship for college from the U.S. Surfing Association and adapted the rhythm of the waves in his masterpieces like the Modern stunner in my portfolio of homes for sale in the area.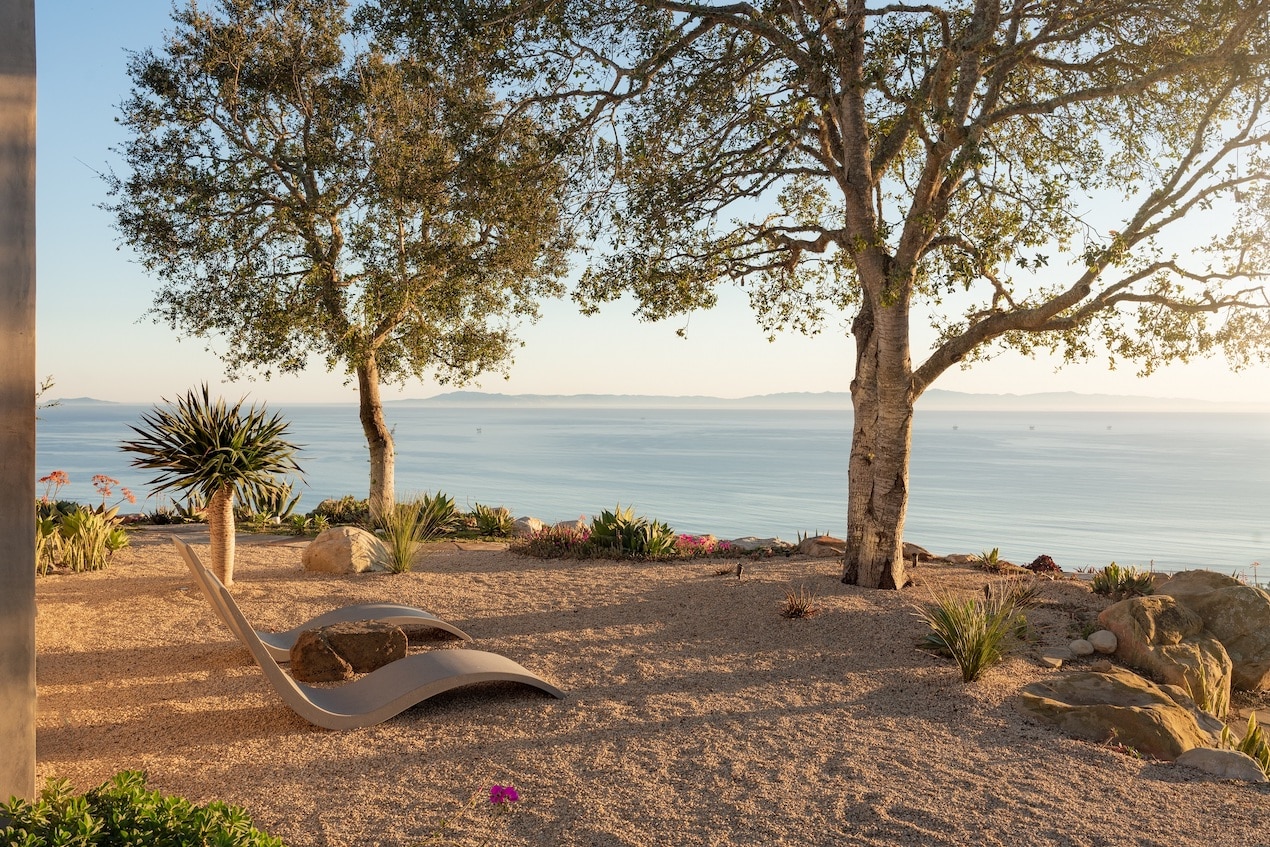 He earned his cred as an old-school local who constantly evolved his understanding of our beautiful coast. With his relationships with other like-minded local craftsmen, designers, and agencies, every project he touched was completed to the finest standards in the industry. And the firm still holds those high standards.
The College Years
Neumann first attended UC Berkeley but transferred to UCLA in his junior year where his interest in art grew. He returned to Berkeley in his senior year to study architecture, graduating with honors. And today, that passion for art can be seen in every project he touched, along with his commitment to a quality-built environment.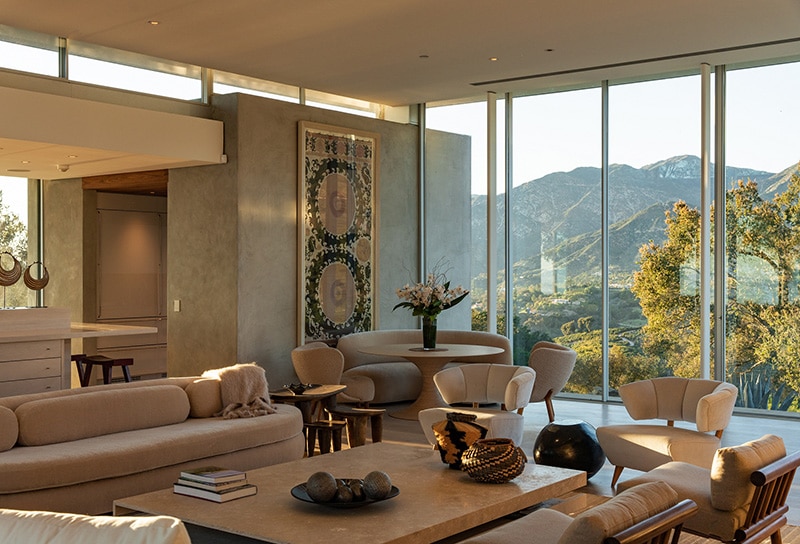 "In my career, I strived to maintain a broad perspective in architecture while avoiding stylistic preconceptions," Neumann explains. "My designs evolved through careful study of each specific issue or problem. The goal of my practice was to create imaginative, appropriate architecture with a true respect for the context and environment utilizing diversity, integrity, timelessness, and environmental sensitivity to create a sense of place."
The Spectacular Designs
Neumann didn't only design Modern compounds like the one pictured throughout this blog post. He and his colleagues at NMA Architects also create the perfect beach, rural, and classic styles, too, ranging from small-scale renovations to multi-million-dollar projects.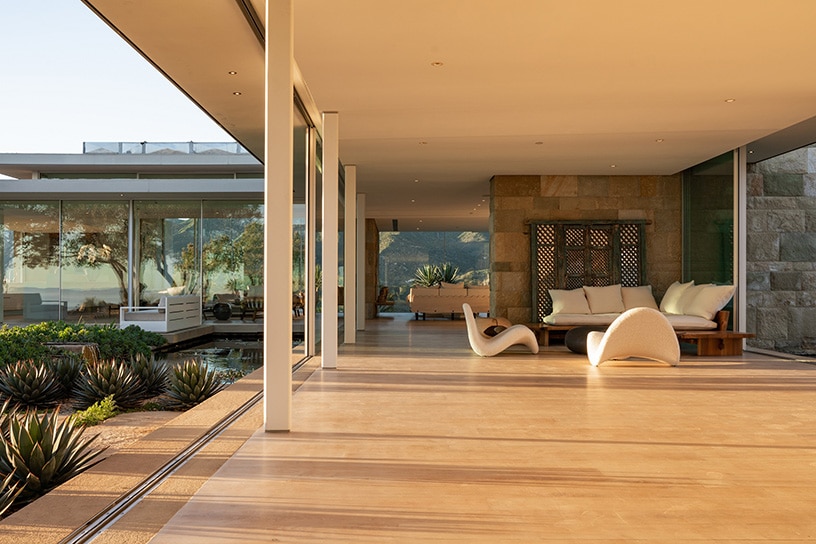 "Maintaining a balance between type and scope of our work allowed us the ability to solve larger complex planning problems while retaining a humanistic philosophy and sense of scale," Neumann says. "A flexible problem-solving approach to design allowed us to tailor our services to the specific needs of the individual client while providing unique and innovative solutions."
The Clients
NMA's client base ranges from individual homeowners to internationally based businesses. Neumann's completed projects are located not only throughout California, but also in Hawaii, Washington, Connecticut, and Italy. And according to Neumann, the success of the firm is still built upon providing excellent client service and working together as a team.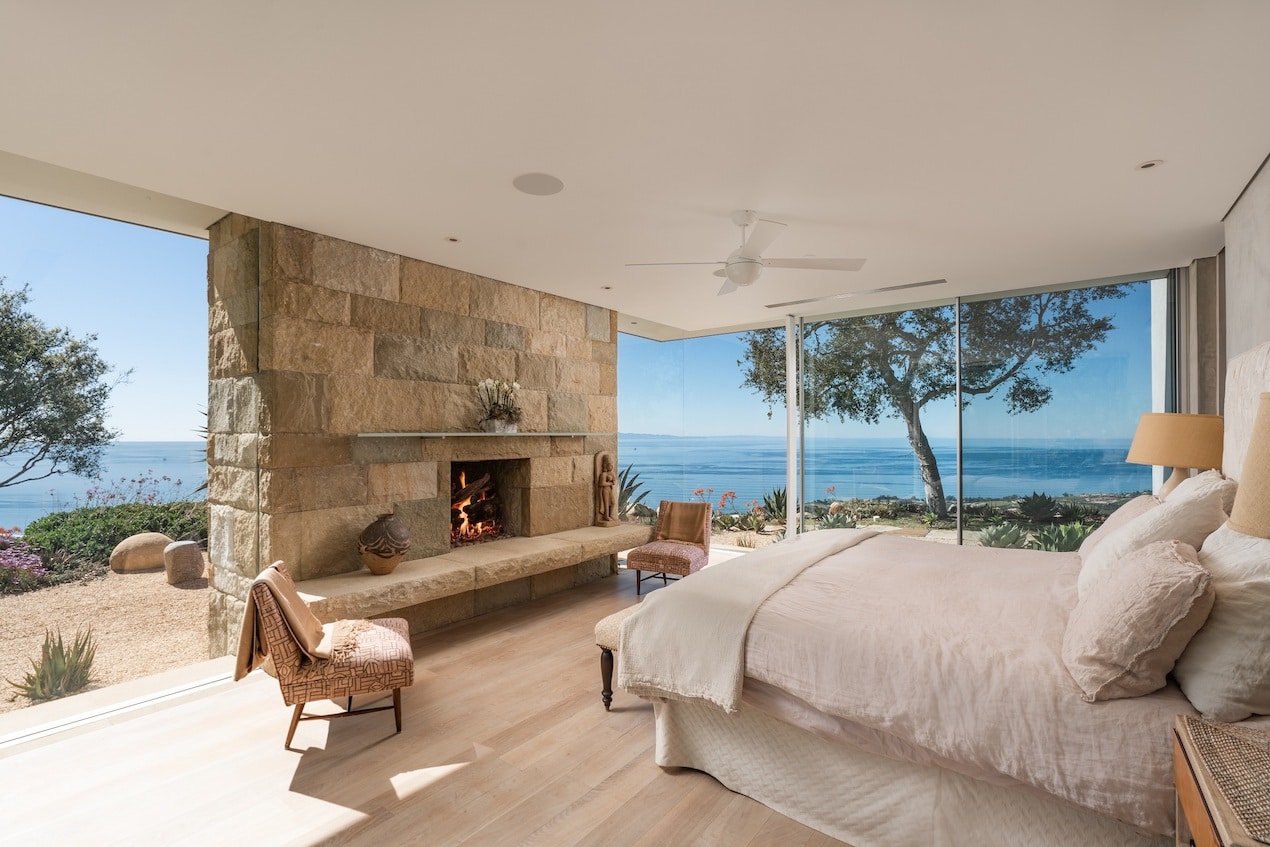 Whomever the client was, Neumann spent as much time as possible with them. From initial sketches to the last day of the build, he was there every step of the way. To Neumann, it was this people approach that made the difference between a good project and a great one. And his firm still holds that belief.
If you are ready to buy your own masterpiece designed by the acclaimed architect and old school local, Andy Neumann, or designed and built by any of the iconic architects in Santa Barbara, please contact me by calling (805) 886-9378 or via email at Cristal@montecito-estate.com.
More Resources