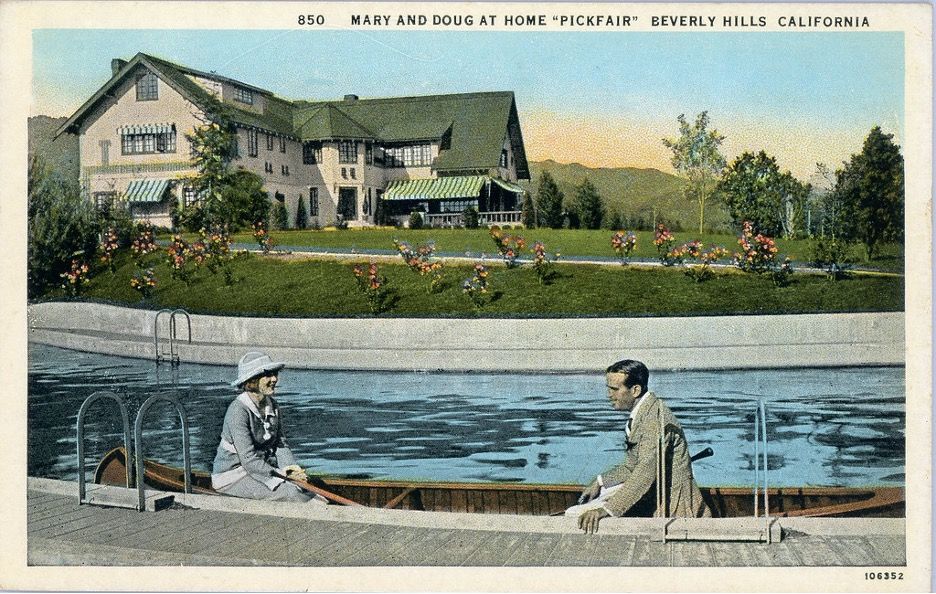 One of the First Architects for Hollywood Stars
The architect Wallace Neff built more than 500 homes for celebrities and dignitaries during and after Hollywood's Golden Era, from 1920 through 1972. Drawing from the imagery of the Spanish, Italian, French, and English, he became one of the preeminent architects of Hollywood stars. Even today, celebrities seek out homes he designed
For beloved film stars Mary Pickford and Douglas Fairbanks, the legendary architect remodeled a mock-Tudor style Beverly Hills home. "The Pickford House," perhaps better known as Pickfair, a 56-acre Beverly Hills estate built in the 1920s, quickly became a popular gathering place for Hollywood's elite, including Charlie Chaplin, Greta Garbo, and Albert Einstein, until it was demolished by new owners, actress Pia Zadora, and her husband, in 1989-90. Neff's designs remain highly coveted among today's Hollywood luminaries, from Darryl Zanuck and Bob Newhart to Madonna and Diane Keaton. Back when they were a couple, Brad Pitt and Jennifer Aniston owned a Neff design originally built in 1934 for Oscar winner Fredric March, star of "Dr. Jekyll and Mr. Hyde."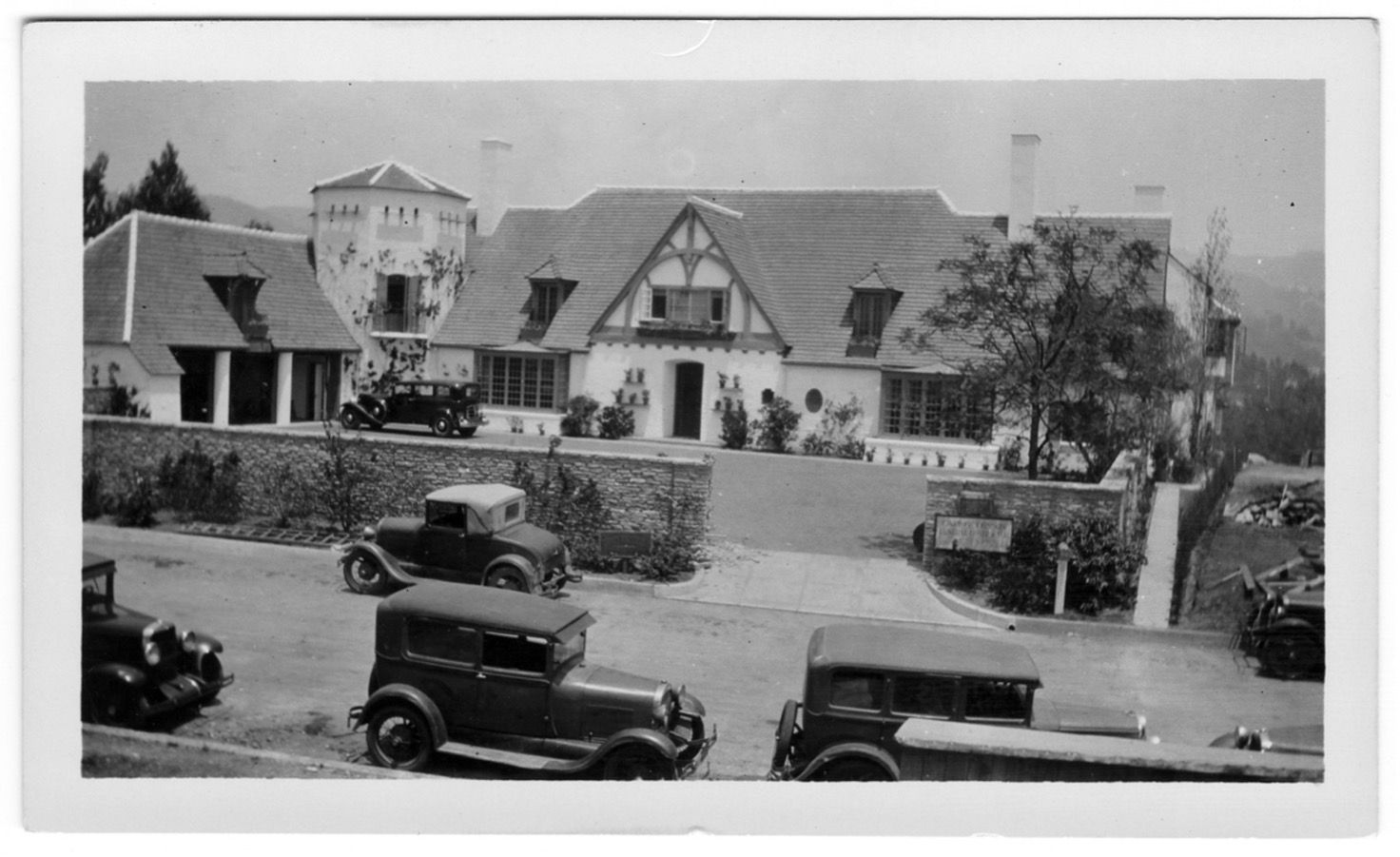 Neff's Influence on California Style
Neff is often credited with creating California-style homes with vaulted ceilings, courtyards, lush landscapes, and lots of glass. In his designs, it's easy to see that the MIT-trained architect took a page from Frank Lloyd Wright's philosophy of organic architecture. Like Wright, Neff's homes were designed to blend in with the natural environment, featuring large windows and doors that open onto terraces and gardens, creating a seamless transition between indoor and outdoor living spaces.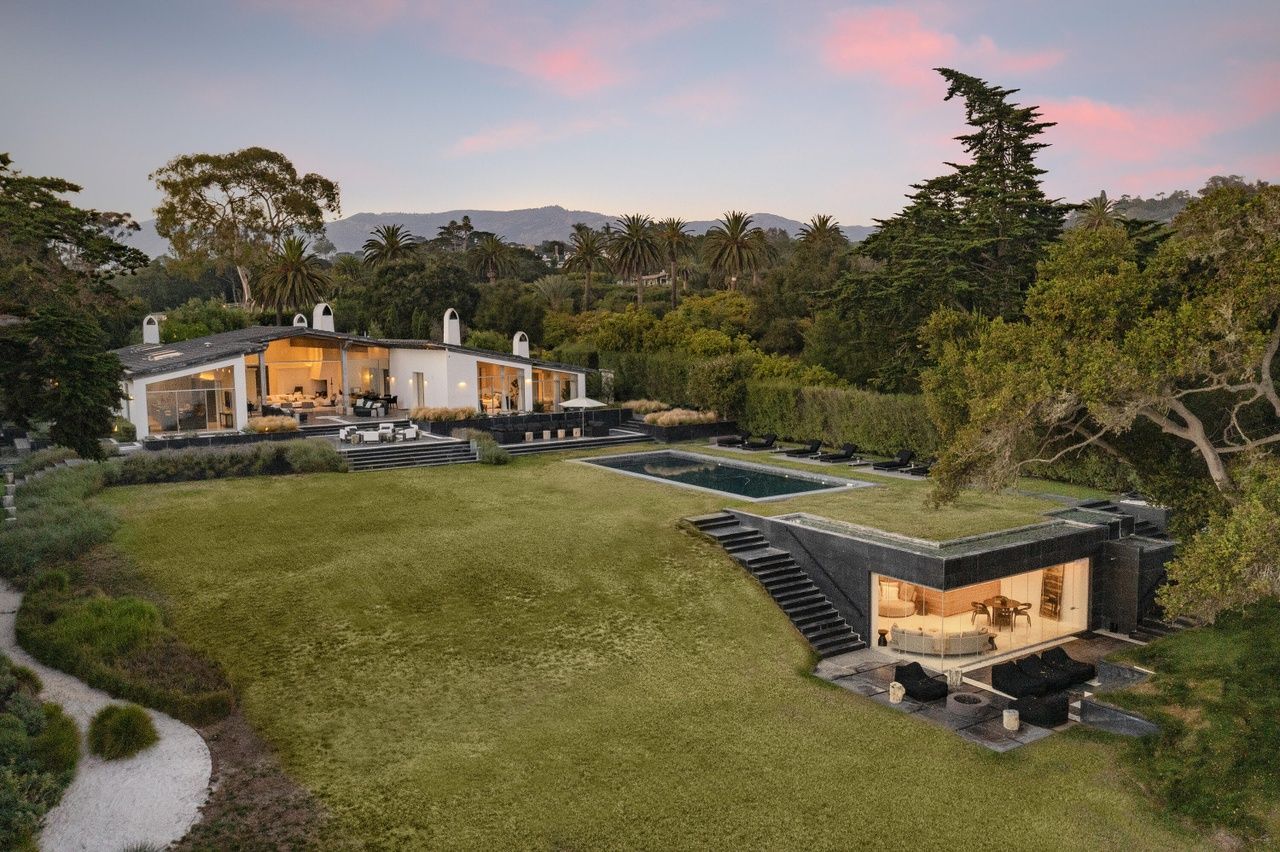 Neff's Modern Masterpiece in Santa Barbara
One of Neff's most famous designs is located on a blufftop in Santa Barbara's Hope Ranch, resting on 1.5 acres above a private beach. The Dramatic Blufftop Ocean-View Hope Ranch Estate compound pictured above is currently on the market. Known as "The Straus House," originally commissioned by Robert K. Straus, heir to the Macy's fortune, this incredible compound was designed to blend in with the natural environment while taking advantage of the area's mild Mediterranean climate. It features large windows and doors that open onto terraces and gardens, creating a seamless transition between indoor and outdoor living spaces.
Completed in 1970, the coastal stunner made a splash when it was first unveiled more than 50 years ago. Featured in Architectural Digest, the eye-popping estate has since changed hands and undergone a massive decade-long renovation, emerging as a painstakingly preserved yet modern masterpiece.
Built in an H design, the floor plan features five bedrooms located on either side of a massive, central living space. Standing out as the centerpiece is a sizable living room with a soaring wood-beamed ceiling, an oversized fireplace, and walls of glass showcasing breathtaking views of the Pacific Ocean, and the Channel Islands. The estate also includes a sizable, detached guest house.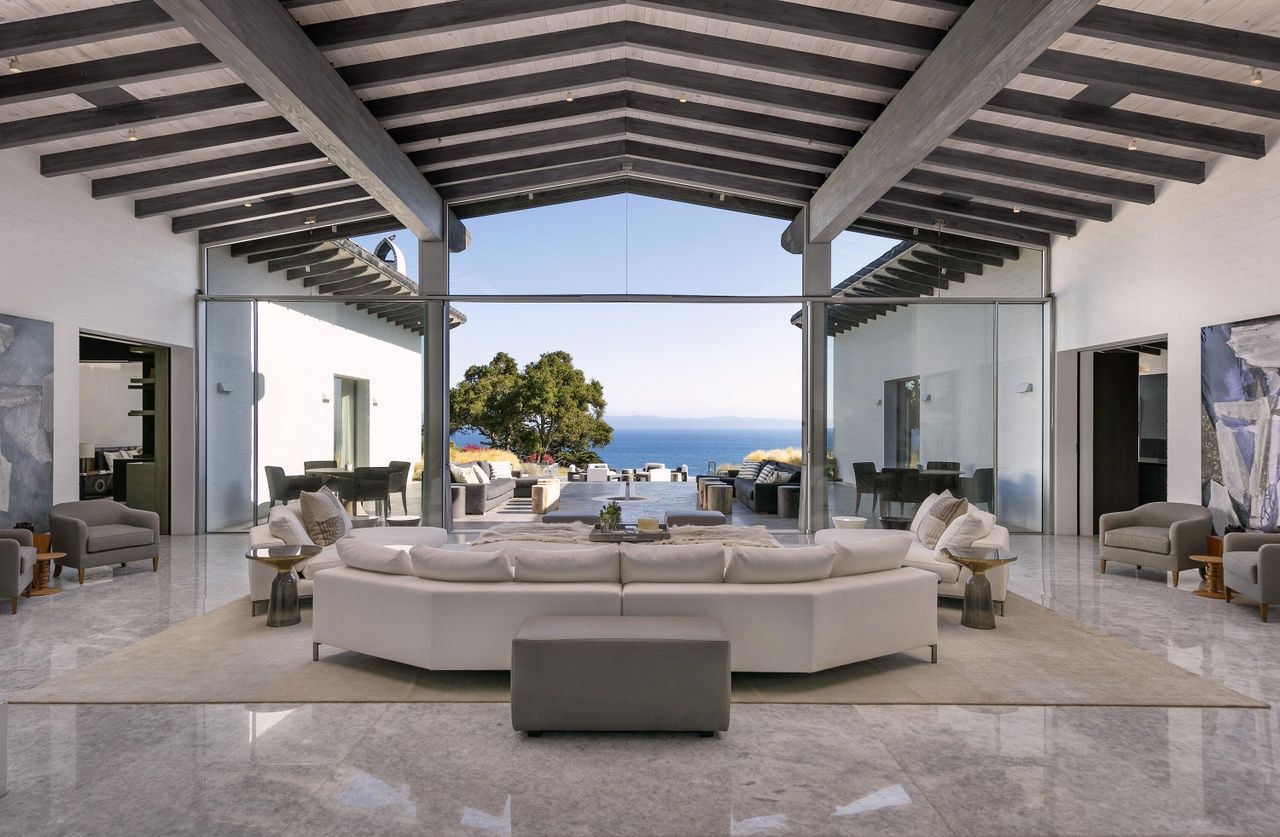 Exceptional amenities include a screening room, mosaic-tiled spa, and wine cellar. Yet other stylish attributes include a professional chef's kitchen replete with top-of-the-line appliances, and a subterranean guest suite hidden beneath the home's backyard.
Wallace Neff's designs incorporate many innovative elements and were built to withstand the test of time. These homes are still admired and cherished today, standing as a testament to Neff's legacy as a pioneering architect. His work continues to inspire architects and homeowners today, and his legacy lives on in the many beautiful homes and buildings he created.
---
Considering buying or selling a home here? If you're looking for a Wallace Neff original, please call me at (805) 886-9378 or email me at Cristal@montecito-estate.com. I look forward to putting my knowledge, contacts, and energy toward finding your perfect home sweet home.
---
Other Resources:
What Makes a "Luxury Home"?
Maximizing Profit When Selling a Home
Is Wellness Real Estate the Next Trillion-Dollar Trend?