WHETHER YOU'RE SELLING A HOME IN MONTECITO, SANTA BARBARA OR SUN VALLEY, THIS ADVICE FROM A PRO APPLIES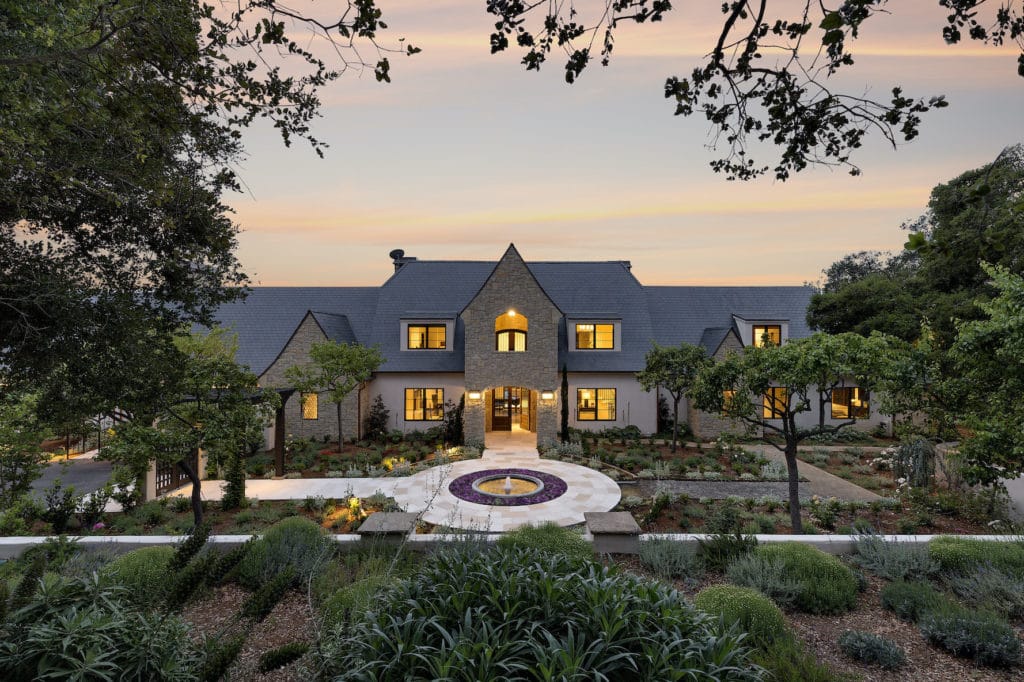 If selling a Montecito home is at the top of your to-do list, then this blog is for you. Selling your home is hard. And emotional. Like the owners of the European-Inspired Montecito Contemporary Estate pictured above, you need a seasoned professional Realtor on your team. They knew their success started with choosing the right real estate agent and looked for one who would guide them and have their back throughout the entire process. When searching for the right agent, keep these three points in mind:
Real estate is local
Hyper-local, actually. Your agent should be, too. It's important to choose someone who has knowledge of the neighborhood and community, who understands the housing market there, knows the inventory, is familiar with the schools, services, local culture and more.
Your friend or relative may not be the best agent for the job
For one thing, if the home-buying process isn't going well, you need to be able to fire that person. Ask yourself if you could do that.
The best listing agent is not the one who always tells you what you want to hear
You want to make the best return on your investment when you sell your home, but make sure you select an agent who backs up the price with local data, recommendations with facts, and who doesn't just say what you want to hear.


Finding the right agent
A real estate agent's full-time job is to act as liaison between buyers and sellers. This means that he or she will have easy access to other properties listed by other agents. In my case, I also "have my finger on the pulse" of the private sales often available in the Montecito market that often includes high-profile sellers who require discretion.
Agents for both buyers and sellers know what needs to be done to get a deal together. For example, if you are looking to buy a home, a real estate agent will track down homes that meet your criteria, get in touch with sellers' agents and make appointments for you to view the homes. If you're buying on your own, you'll have to play this telephone tag yourself.

Similarly, if you're selling a Montecito home yourself, you'll have to solicit calls from interested parties, answer questions and make appointments. Keep in mind that potential buyers are likely to move on if you tend to be busy or don't respond quickly enough. Alternatively, you may find yourself making an appointment and rushing home, only to find that no one shows up.
Your listing agent will:
Work with you to price your home
Market your home
Negotiate with home buyers
Usher the home sale through inspection and closing
Pricing your home right -- the first time
This is the BIG question. How do you set the price for selling a Montecito home that you and your family have loved? The short answer is, you'll need to trust that your agent is recommending a smart listing price. But how can you tell whether a particular agent — a relative stranger to you — is setting the best price?
Stay informed about what your property is worth.
Do your own research on the prices of local comps and run your info by your agent for their informed perspective.
Ask the agent for pricing information on homes he or she has recently sold.
Specifically, what the differences were between their listing prices and how much the homes ultimately sold for.
When it comes to the agent's pricing history, look for accuracy. Any agent could suggest a high price for your home, knowing it's what you will want to hear. But nobody (especially you) wants to have a house languish on the market or to reduce a price repeatedly.
Marketing your home
Your listing agent will also get the word out that your house is on the market, using a combination of old-school (but powerful) marketing techniques — such as direct mail, signage, and open houses — and the modern methods we know and love, like the agent's website and social media. Savvy clients like me post pics of your house on Instagram, Facebook, Twitter, LinkedIn and any other platform that brings attention to the property from other real estate agents who can bring buyers to the table.
Negotiating with buyers
Many people feel that direct negotiation between buyers and sellers is more transparent and allows the parties to better look after their own best interests. This is probably true, assuming that both the buyer and seller in a given transaction are reasonable people who are able to get along. Unfortunately, that's not always an easy relationship.

What if you, as a buyer, like a home but despise its wood-paneled walls, shag carpet, and lurid orange kitchen? If you're working with an agent, you can express your contempt for the current owner's decorating skills and rant about how much it'll cost you to upgrade the home without insulting the owner. For all you know, the owner's late mother may have lovingly chosen the décor. Your real estate agent can convey your concerns to the seller's agent. Acting as a messenger, the agent may be in a better position to negotiate a discount without ruffling the homeowner's feathers.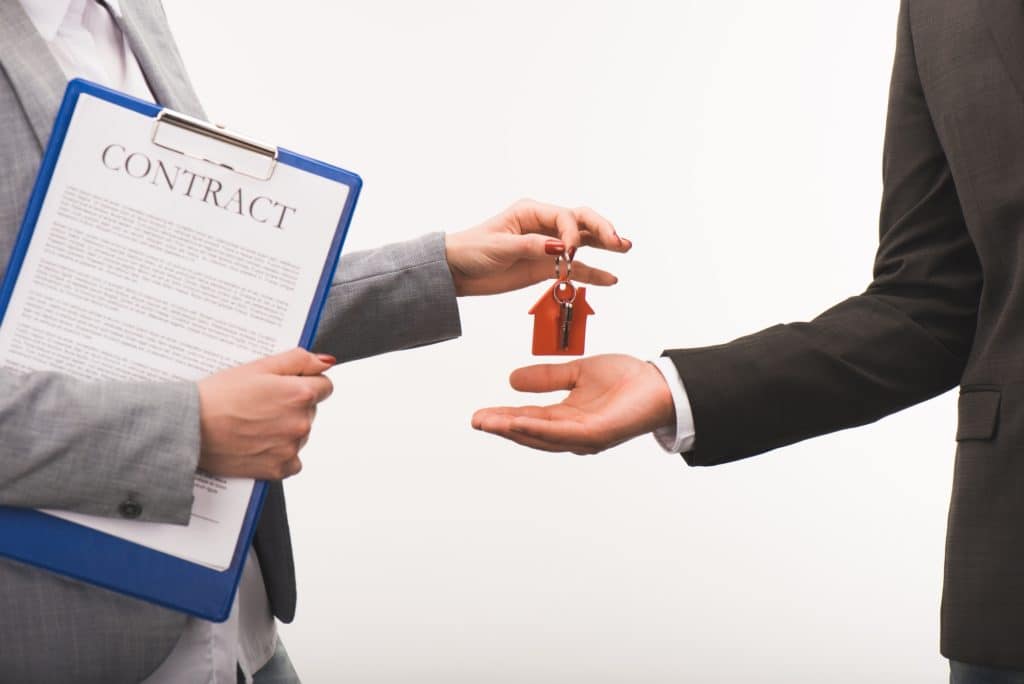 A real estate agent can also play the bad guy in a transaction. A seller can reject a potential buyer's offer for any reason–including just because they dislike him or her. An agent can help by speaking for you in tough transactions and smoothing things over. This can put you in a better position to get the house you want in the Montecito real estate market. The same is true for the seller, who can benefit from a hard-nosed real estate agent who will represent their interests without turning off potential buyers who want to niggle about the price.
Closing the sale
If you decide to buy or sell a home, the offer to purchase contract is there to protect you and ensure that you're able to back out of the deal if certain conditions aren't met. An experienced real estate agent deals with the same contracts and conditions on a regular basis and is familiar with which conditions should be used, when they can safely be removed and how to use the contract to protect you, whether you're buying or selling your home.
Where to find a great agent
As a home seller, you should aim to hire a listing agent six to eight weeks — or more — before the day your house is listed on the market (also known as the "go-live date"). You'll be grateful for the cushion, especially if the agent you ultimately hire recommends that you make repairs or upgrades to your home before it's listed. (That wouldn't be unusual.)
To find prospective agents, start with your network. Ask friends, relatives, neighbors, and colleagues for recommendations. Word-of-mouth endorsements like the testimonials I have, as always, can be priceless.
You can also turn to another trusted friend: the internet. Property websites such as realtor.com® have directories that let you search for agents in your area. These databases can clue you into important details, such as an agent's years of experience, number of homes sold, and past client reviews. Speaking of details, my profile is comprehensive, and a look at my 2019 accomplishments tells you more.
Questions to ask
Three out of four home sellers only contact one candidate before picking their listing agent. While that may be the norm, it's smarter to shop around. Interview at least three agents when selling a Montecito home before deciding on the one you want to work with. During the interviews, ask these questions to help assess whether an agent is the right fit you:
Do you work as an agent full-time?
Like most professions, experience is no guarantee of skill. That said, much of real estate is learned on the job.
How long have you been in the business?
Generally, the more experience an agent has, the more they're tapped into the local market.
How many homes have you sold in my neighborhood in the past year?
You don't need to find an agent who specializes only in your community, though that would be ideal. You do want someone who has recently sold at least a few homes in your neighborhood and knows the local and hyper-local inventory.
What's the typical price range of homes you sell?
Most agents work across multiple price points, but you don't want an agent who has never sold a home in your range.
What's your fee?
An agent should be able to articulate their value and explain their commission rate.
How will you market my home?
You don't want to hire someone who's just going to stick a For Sale sign in your yard and call it a day. The agent should present a comprehensive marketing plan for your listing. It should include strategies for staging your home, utilizing the services of a professional photographer and writer, promoting the listing on a state-of-the-art website and in social media, marketing to other brokers, scheduling open houses, etc.
Will I be working with you directly, or with a team?
Some agents lead or work as part of a sales team. The lead listing agent shares client responsibilities with other agents. Where one agent may handle private showings for a listing, another may host open houses. A benefit is that for the same fee, you get many people working for you. But if you want the sole attention of the listing agent, you may want to stick to a one-on-one arrangement.
Will you provide one-on-one service?
Whether you're working with one agent or a team, ask how responsive they can be to you, your timeline, and your goals.
How long on average are your listings on market? Your average sold-to-list price?
This can help you figure out whether the agent is a solid marketer and negotiator. These are real estate stats that the agent can pull from your local multiple listing service or MLS.
If you are working with a licensed real estate agent like me under an agency agreement, your agent will be bound by common law to a fiduciary relationship. In other words, the agent is bound by license law to act in their clients' best interest (not his or her own).

In addition, most Realtors rely on referrals and repeat business to build the kind of clientele base they'll need to survive in the business. This means that doing what's best for their clients should be as important to them as an individual sale.

The Bottom Line
If you are considering selling a Montecito home, don't go it alone. Give me a call at (805) 886-9378 or send me an email at Cristal@montecito-estate.com. I'm looking forward to putting my expertise to work for you!