HEED THESE 6 SMART SELLING TIPS, AND SOME YEAR-ROUND ADVICE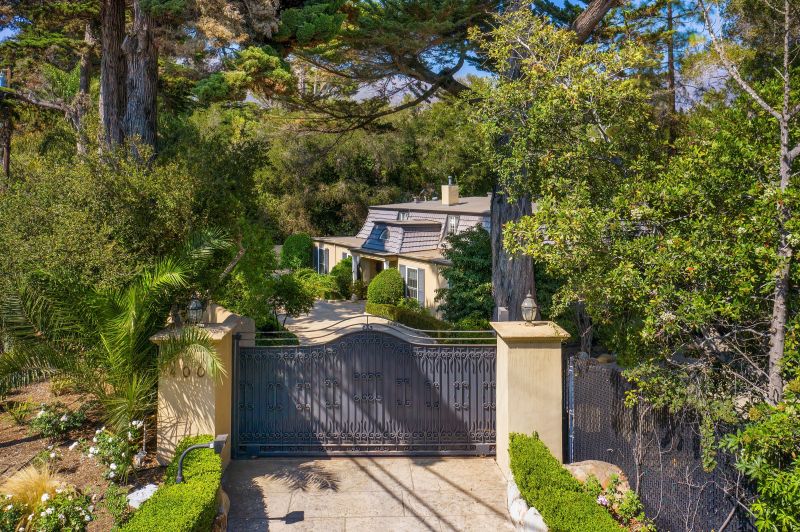 Thinking of selling a Montecito home this fall or winter, like the owners of my Charming French Normandy Style Home Near MUS listing pictured above? A great place to start is by selecting the right real estate agent. Besides working with the best agent, homeowners should consider the following 6 tips to sell for the best price in the shortest amount of time during the fall or winter:
READ: The Art of Selling a Luxury Home: Secrets of A Top Realtor

1) Curb appeal during fall and winter
Have a problem resisting the temptation to buy every available pumpkin and decorative gourd at the market during this time of the year? Resist! If you're selling a Montecito home, don't make your front porch look like a farmer's market. Enhance your curb appeal; don't obscure it.

"While too many fall decorations will take focus off of your home and its best features, a few tasteful accents can create an inviting setting and make your home feel fresh," says HGTV.

Also, make the upkeep of your yard a priority. You only have one chance to make a good first impression.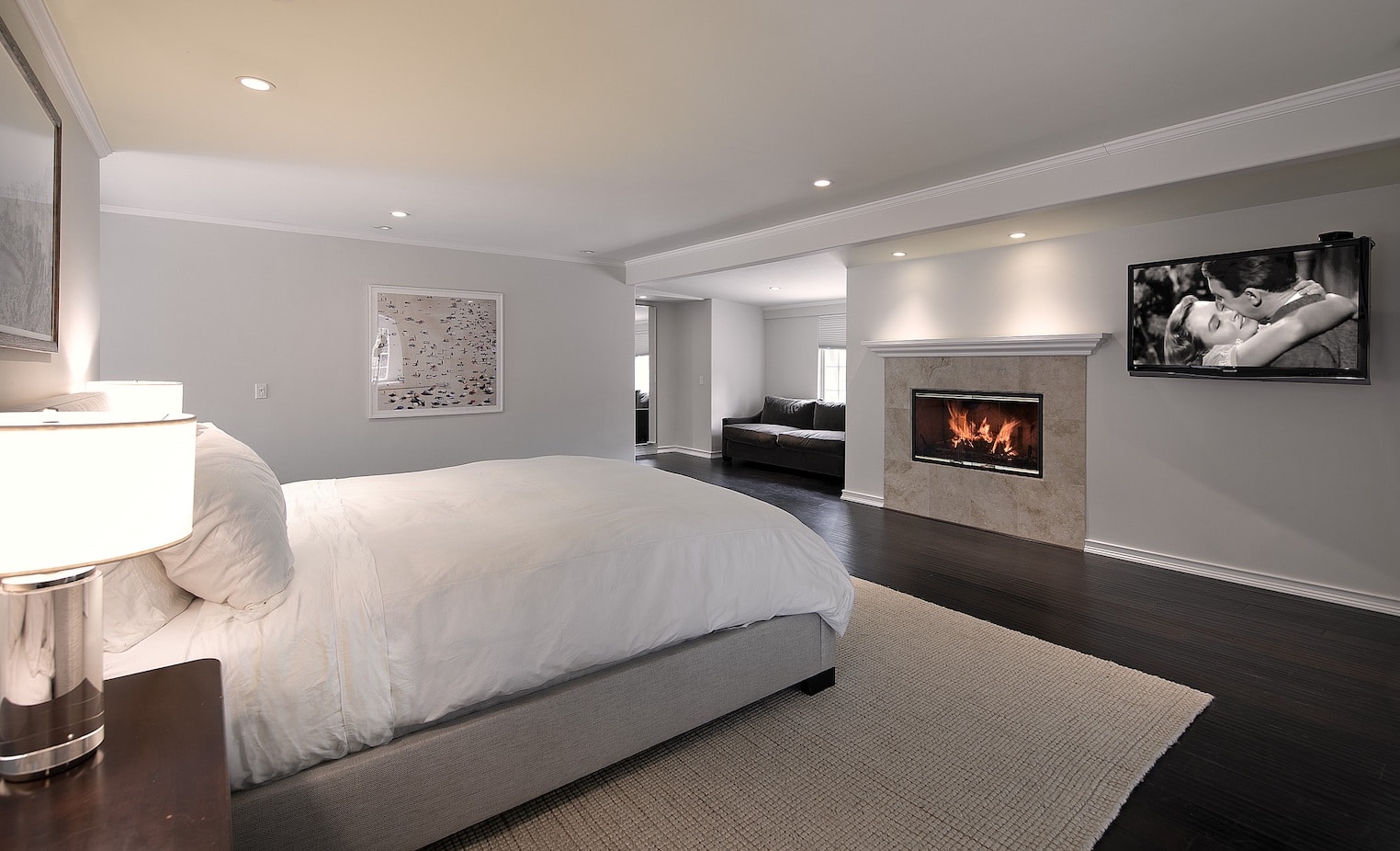 2) Put your fireplace to work
Staging your home for buyers means setting a tone, creating an atmosphere they want to be a part of. The best way to play up your home's best features during the fall and winter is by putting your fireplace to work, like this image of the primary suite in my French Normandy listing above demonstrates.
Before you light your fireplace for showings, make sure it's clean and presentable. Clean those doors well and sweep out the inside. You may even consider a quick fireplace facelift.
3) Go easy on the holiday decorations
Anything that has the potential to turn off potential buyers is a no-no when it comes to listing your house. I suggest you stick to safe decor choices for the fall/winter holidays. Appeal to the masses. I'm not saying you can't enjoy the holidays while selling your home. Tasteful displays will show your home in its best light.

READ: Selling Your Home During the Holidays?
4) Light up your home
Open blinds and make sure windows are sparkly clean. You want to maximize the natural light in your home, especially in sunny Santa Barbara.

According to HGTV, "Highlight your home's best features. Let in as much natural light as possible, and place plenty of lamps throughout your home for additional illumination."
5) Make sure your space is inviting
Create a warm and cozy atmosphere by adding fall accents like throw pillows, and get rid of clutter.

HGTV also suggests: "Try displaying vases of fall foliage or bowls of seasonal fruit throughout your home."
READ: Getting Back to Basics: At Home With Your 5 Senses
6) Appeal to the senses
Cinnamon, pumpkin spice and vanilla: the scents of fall and winter flowing through your home can create a powerful connection with buyers. The fall and winter months are associated with certain smells and flavors. Think pine needles, cinnamon, peppermint, and pumpkin pie.

"Beyond setting the mood with decorations, you could try appealing to buyers' senses in multiple ways," according to Smart Asset. "For example, if you're hosting an open house, you could keep hot chocolate and pumpkin muffins on hand for visiting buyers. If you don't want to go that far, keeping a scented candle burning in the background or playing some holiday music can work wonders."
Things to do before selling a Montecito home -- any time of year:
Before you open your doors for a showing any time of year, be sure to clean your home from top to bottom. The first thing your buyers should see when they walk in the front door should not be piles of papers or possessions. Leave tabletops, counters, and other flat surfaces clear or tastefully styled. Consider a vase of flowers, perhaps. Clear any ceiling cobwebs and wash the walls as well as floors. Everything should sparkle!
There's power in turning on soft music. Just as stores use gentle music to create a cozy shopping experience, you can, too. Keep the tunes unobtrusive and suitable for a general audience. And don't forget to power up any and all water features. Fountains are especially useful for drowning out traffic noise or loud next-door neighbors. Remember to tap into the power of touch as well: a strong emotional trigger. It's easy. Just drape sensuous fabrics such as velvet wraps, chunky knit blankets, or silk throws over chair arms and sofa backs.
When it comes time to sell luxury real estate in Montecito, Hope Ranch, Santa Barbara, Summerland, Carpinteria or any of the upscale markets here during any season, discerning home sellers are invited to connect with me – Cristal Clarke. With more than two decades of Santa Barbara real estate knowledge and expertise, I offer my clients an unsurpassed level of marketing and negotiating skill along with an impressive roster of qualified buyers. Give me a call at (805) 886-9378 or email me at Cristal@montecito-estate.com. Let's do this together!