Some of my personal favorite places to eat include: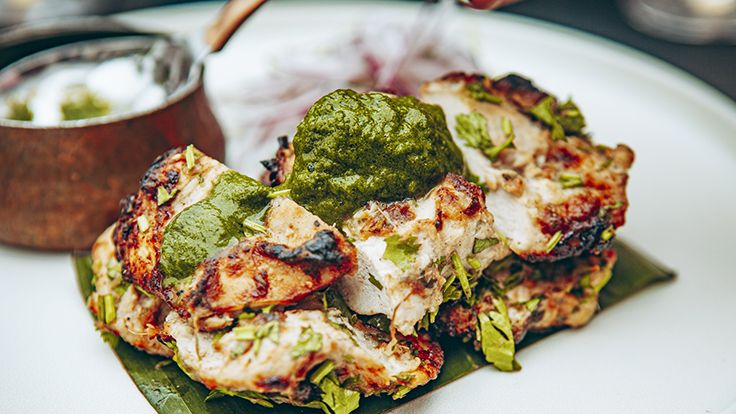 • Bibi Ji: Where Indian Cuisine Meets Fine Wine
Experience a harmonious fusion of reimagined Indian cuisine and a remarkable wine list at Bibi Ji. Owners Alejandro Medina and James Beard award-winning sommelier Rajat Parr offer a menu that highlights traditional Indian curries and chutneys paired with fresh produce sourced from the farmers market. As such, the menu changes seasonally. Don't miss the chance to pair your favorite vintage with the Santa Barbara uni stuffed with biryani, a delightful blend of spiced rice and ocean flavors.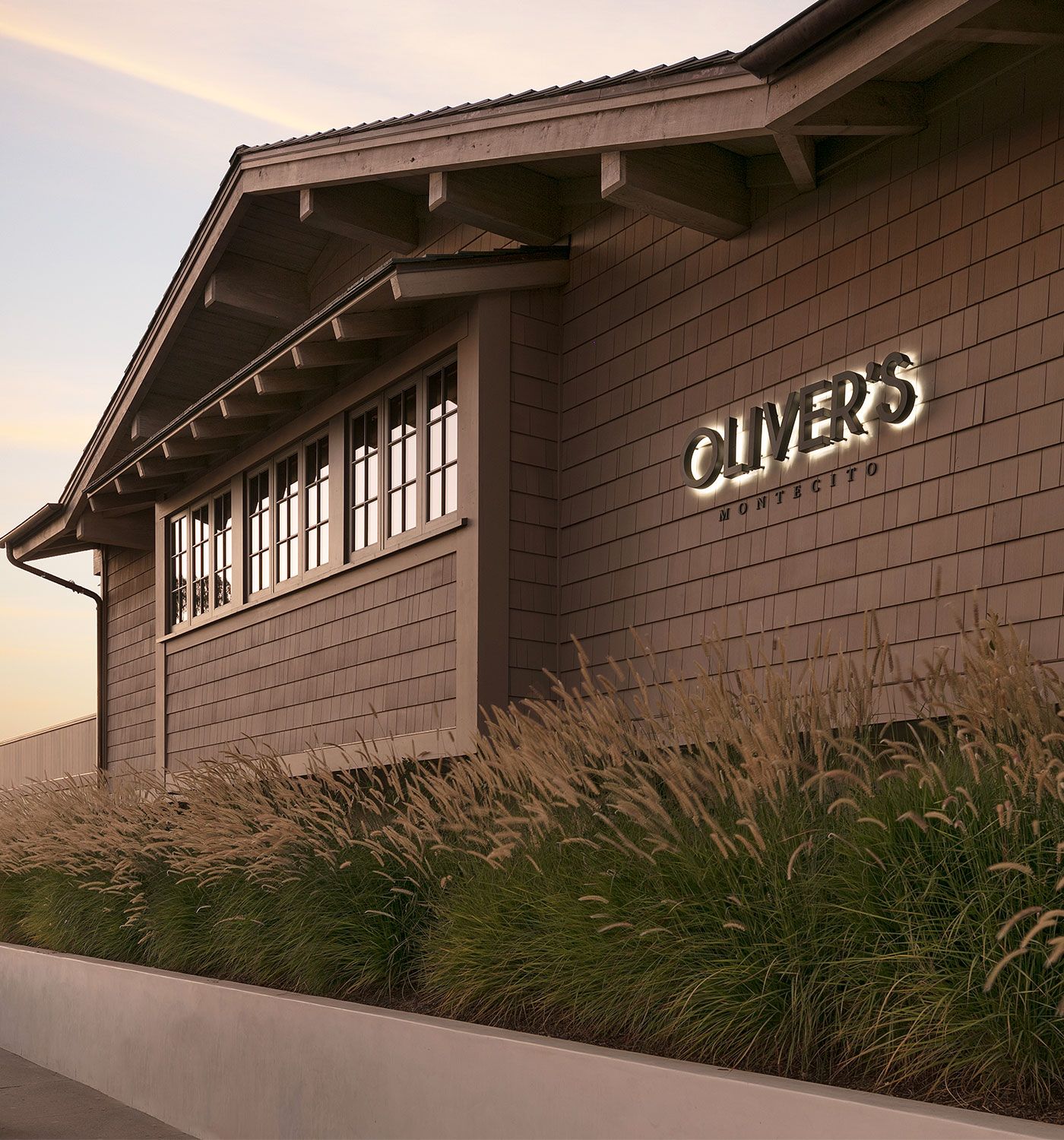 • Oliver's: A Vegan Haven in Montecito
Discover the epitome of chic vegan cuisine at Montecito's gem: Oliver's. Led by plant-forward guru Matthew Kenney, this stylish spot serves up delectable vegan dishes that redefine the culinary landscape. Indulge in their mouthwatering avocado toast, artfully presented on turmeric oat bread and garnished with shaved cucumber. For a truly enchanting experience, opt for a table in or near the patio, where lighted trees create an ambiance reminiscent of an enchanted forest.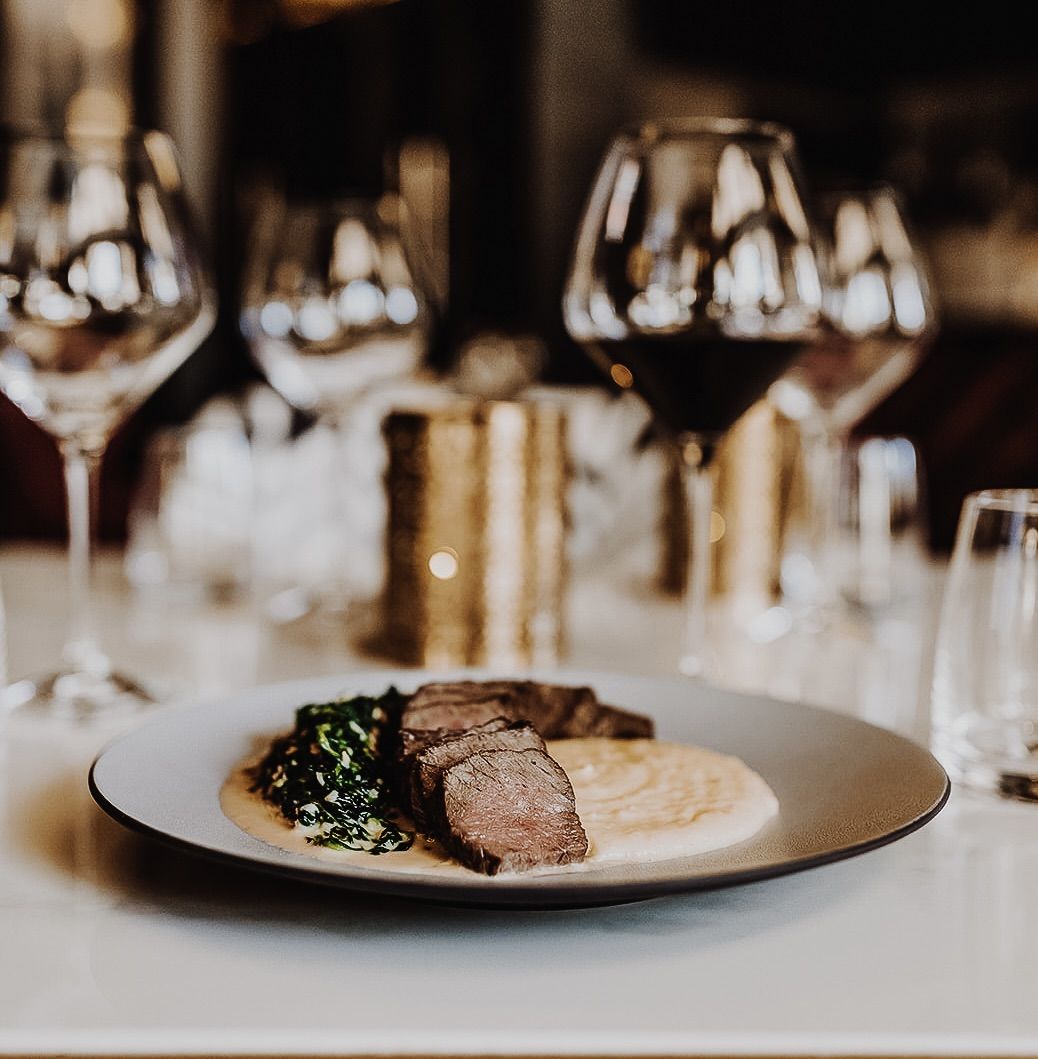 • Blackbird: Old World Luxury with a West Coast Twist
Treat yourself to the best of both worlds at Blackbird, the in-house restaurant of the Hotel Californian. This culinary haven combines Old World luxury with the laid-back vibes of the West Coast, delivering seasonally inspired dishes and craft cocktails with a Mediterranean flair. Prepare to be enchanted by their obsessively curated menu that captures the essence of Santa Barbara's culinary scene.
• Flor de Maiz: Oaxacan Cuisine on the Waterfront
Santa Barbara's waterfront dining scene includes Flor de Maiz, a novel culinary concept that pays homage to the rich and innovative cuisine of Oaxaca, a region in Mexico with an illustrious culinary heritage dating back centuries, and whose gastronomy enjoys global acclaim. The heart of Flor de Maiz is its open kitchen, where patrons can marvel at the art of crafting fresh tortillas while enjoying the lively ambiance of the adjacent bar. The restaurant also boasts prime patio seating that provides stunning vistas of Stearns Wharf, the Harbor, and the striking Santa Barbara coastline.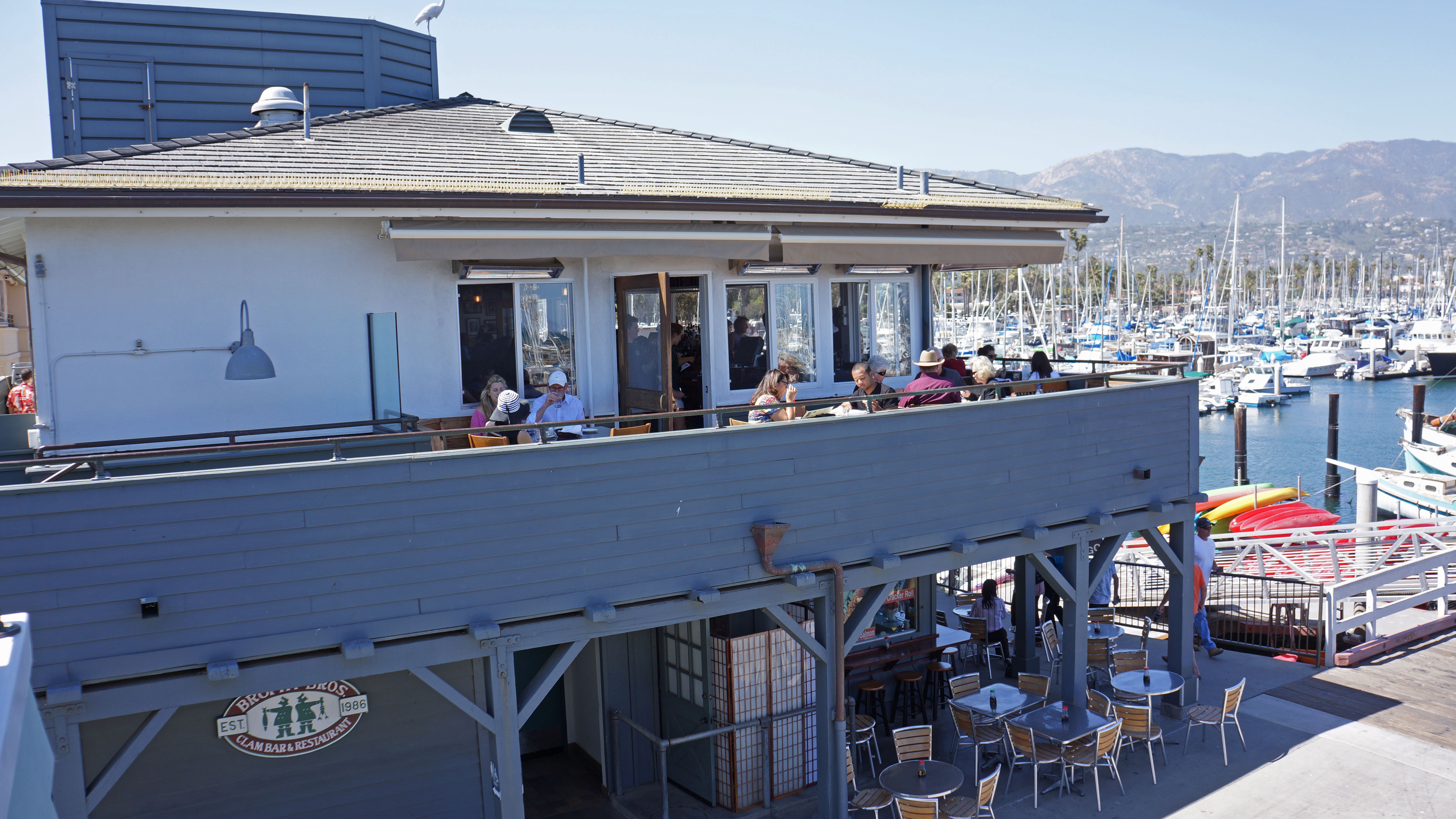 • Brophy Bros.: A Harborside Institution
Brophy Bros. is renowned for its exceptional, fresh seafood offerings. As a family-operated bar and restaurant, they uphold the highest standards of food quality. Their prime harbor location adds to the allure of the dining experience. With its picturesque setting, the view from Brophy Bros. is truly captivating. Few experiences rival the pleasure of savoring delectable cuisine and sipping cold beverages while gazing out over the harbor. It's important to note that reservations are not accepted, which means you may anticipate a wait of approximately 30 to 60 minutes for a table on most days. Nevertheless, the outstanding food and the breathtaking view more than compensate for any wait endured.
The landscape of the Santa Barbara culinary scene continues to evolve, with each restaurant adding its own unique flair to the city's dining palette. Whether you're a vegan food enthusiast, have an adventurous spirit seeking to dine on the waterfront, or someone looking to relish in divine dishes, Santa Barbara has something to delight every food lover. So, embark on a gastronomic journey and experience the wonderful offerings of these new culinary hotspots on The American Riviera.
---
Another landscape that continues to evolve in Santa Barbara is real estate. Check out my website for information on amazing properties currently on the market in Montecito and the surrounding communities. Find something you like? Just give me a call at (805) 886-9378 or email me at Cristal@montecito-estate.com. Meanwhile, enjoy the Santa Barbara culinary scene!
---
More resources: