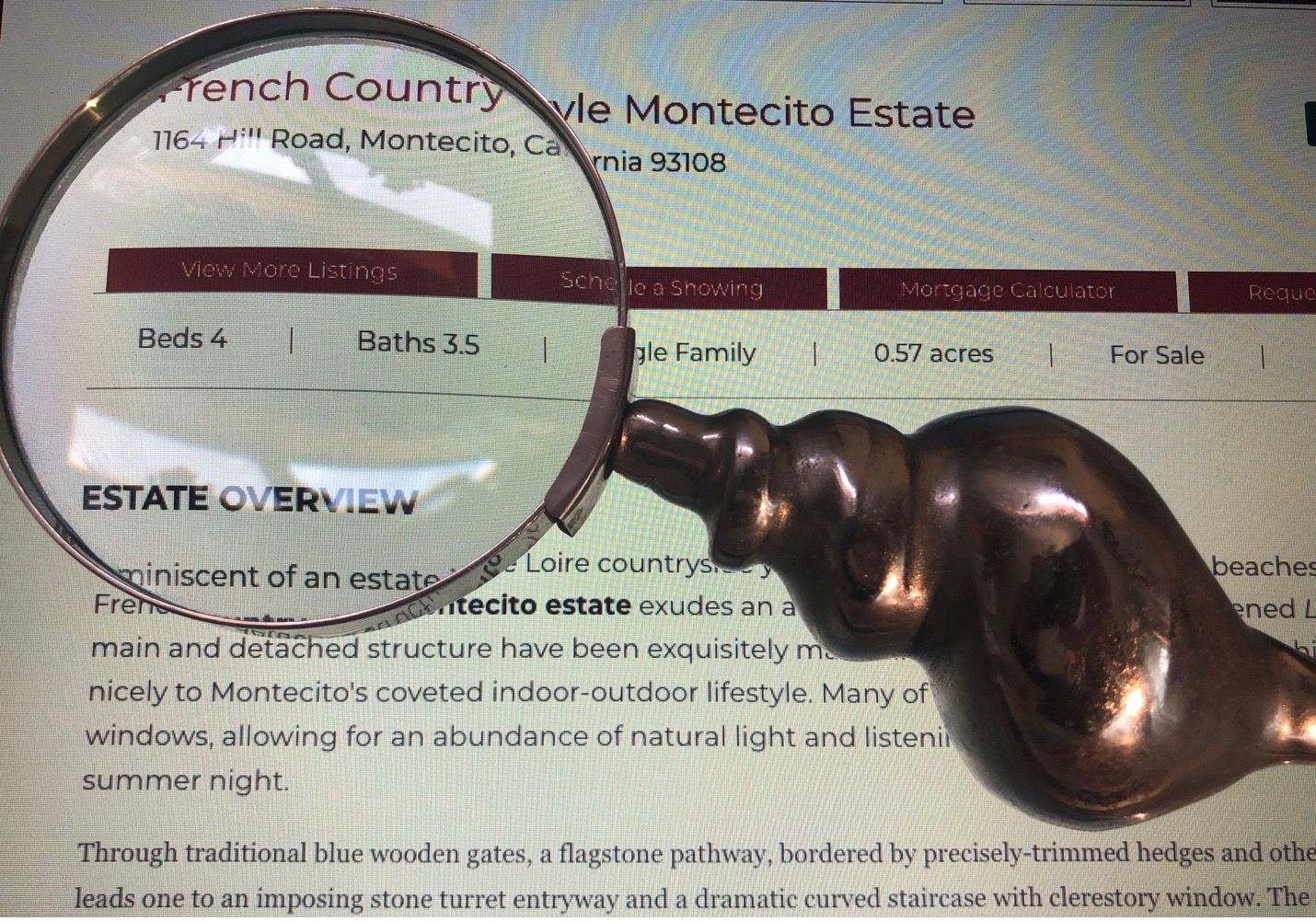 Listing Definitions
Let's start by defining the word "listing." A listing is an agreement between a real estate broker and a homeowner that allows the broker to market and arrange for the sale of the owner's home. The word "listing" is also used to refer to the for-sale home itself. Here are some frequently used code words buyers might find in a listing, along with their true meaning:
REALTOR®
A real estate agent or sales associate who is a member of the National Association of REALTORS® Not all real estate agents are REALTORS®
Awaiting possibilities
This one likely means (a.) the home needs a lot of work, or (b.) it, and/or its yard offers abundant versatility.
Quaint
Unless you're looking for a tiny, tired home, this means the place is probably too small or dilapidated to live in.
Private
Make sure this doesn't refer to a home that is located on a busy street, with just a hedge around the house and some type of water feature to drown out the noise.
Original
This could be another code word for the home needs work. (See "quaint" above.)
Fixer
This one makes it fairly obvious that the home needs lots of work.
Room to grow
A listing that includes these three words could mean the home is not the prettiest, but does offers lots of space. The inference here is "potential."
Undiscovered/hidden neighborhood
There's a reason – good or bad -- that this neighborhood is undiscovered.
Tenant occupied
Listings like this will cost the current or new owner money and time to get the tenants out.
As-is
Take it or leave it, but don't try to sue the owner for problems after you close escrow because the seller probably has their own attorney on retainer.
Bonus area
Possibly an unpermitted room that has been added, but usually a versatile, non-descript space.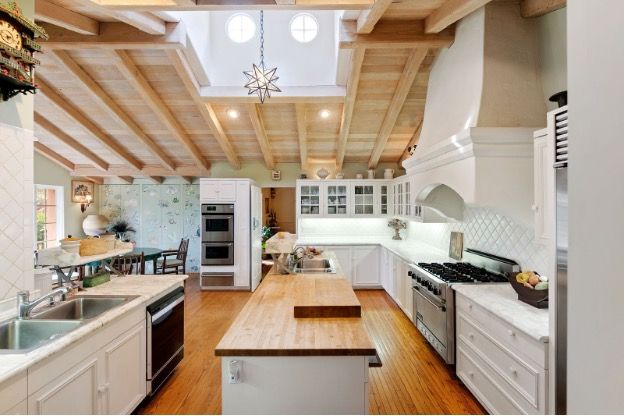 Grmet kit
Think chef-Inspired kitchen. A gourmet kitchen is the No. 1 upgrade for home sellers, with the greatest return on investment. Believe it or not, having a quality kitchen that hosts state-of-the-art appliances and other high-end accouterments can attract potential home buyers and clinch a sale.
Ask agent for disclosure
Questionable roof and/or foundation
Just reduced!
This could mean a good deal because the seller needs a quick turnaround, the property was overpriced to begin with, or the home has some sort of problem that's scaring potential buyers.
Priced to sell
See "Just reduced" above.
Opportunity awaits
Probably refers to a major fixer upper.
Peek-a-boo view
You might be able to see a slither of a view someplace on the property, but you will have to work to enjoy it.
4B/2B
Four bedrooms and two bathrooms. "Bedroom" usually means a sleeping area with a window and a closet, while a "full bathroom" is a room with a toilet, a sink and a bathtub. Then, there is a "three-quarter bathroom" which has a toilet, a sink and a shower, and a "half bathroom" or powder room that only has a toilet and a sink.
CMA
A report that shows prices of homes comparable to a subject home and that were recently sold, are currently on the market or were on the market but not sold within the listing period
Closing Costs
All of the miscellaneous expenses paid by the buyer and the seller when the real estate deal closes. They include the brokerage commission, mortgage-related fees, escrow or attorney's settlement charges, transfer taxes, recording fees and title insurance. Closing costs are generally paid through escrow.
Contingency
A provision of an agreement that keeps the agreement from being fully legally binding until a certain condition is met.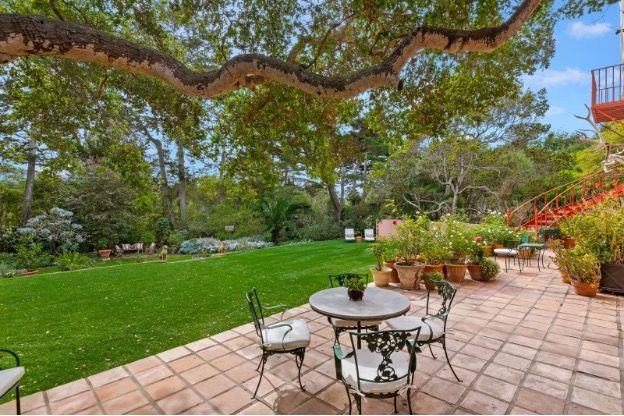 Dk
Decks and patios will not only encourage a healthy outdoor lifestyle but also improve the overall flow and function of the house itself. And even more than a deck or patio, here in sunny Santa Barbara, a substantial outdoor kitchen is a must. But it isn't just about the grill. Consider adding a wok range, pizza oven, mini-fridge, sink, and ample counter space. That way, you can prep, cook, and plate a meal without having to step inside.
Expansion pot'l:
You'll find extra space on the lot, or the possibility of adding a room or even an upper level; all subject to local zoning and permit restrictions
Fab pentrm
A room on top of the house but under the roof that offers great views
FDR
Formal dining room.
Fixture
Anything of value that is permanently attached to or a part of real property including wall-to-wall carpeting, light fixtures, window coverings and landscaping
Frplc, fplc, FP
There's at least one fireplace
Gar
Garage
Gard
Garden on the premises
HDW, HWF, Hdwd:
Short for hardwood floors
In-law pot'l
Space to add a separate apartment, subject to local zoning and permit restrictions.
MLS
Multiple Listing Service is an organization that collects, compiles and distributes information about homes listed for sale by its members, who are real estate brokers.
---
I do my best to keep my listing descriptions honest by using easy-to-interpret real estate terms so buyers know exactly what they're reading. If you're considering buying a new home in any of Santa Barbara's upscale neighborhoods, you need to familiarize yourself with these commonly used real estate terms. As a REALTOR®, I'd be happy to help you find the perfect home sweet home. If you're interested in selling in the area, I'd be happy to add your property to my portfolio of fine homes and estates. Give me a call at (805) 886-9378 or email me at Cristal@montecito-estate.com.
---

Other Resources:
How to Find the Best Santa Barbara Real Estate Agent
10 Luxury Amenities Every Cutting-Edge Home Needs
What Makes Santa Barbara One of the Best Places to Live?