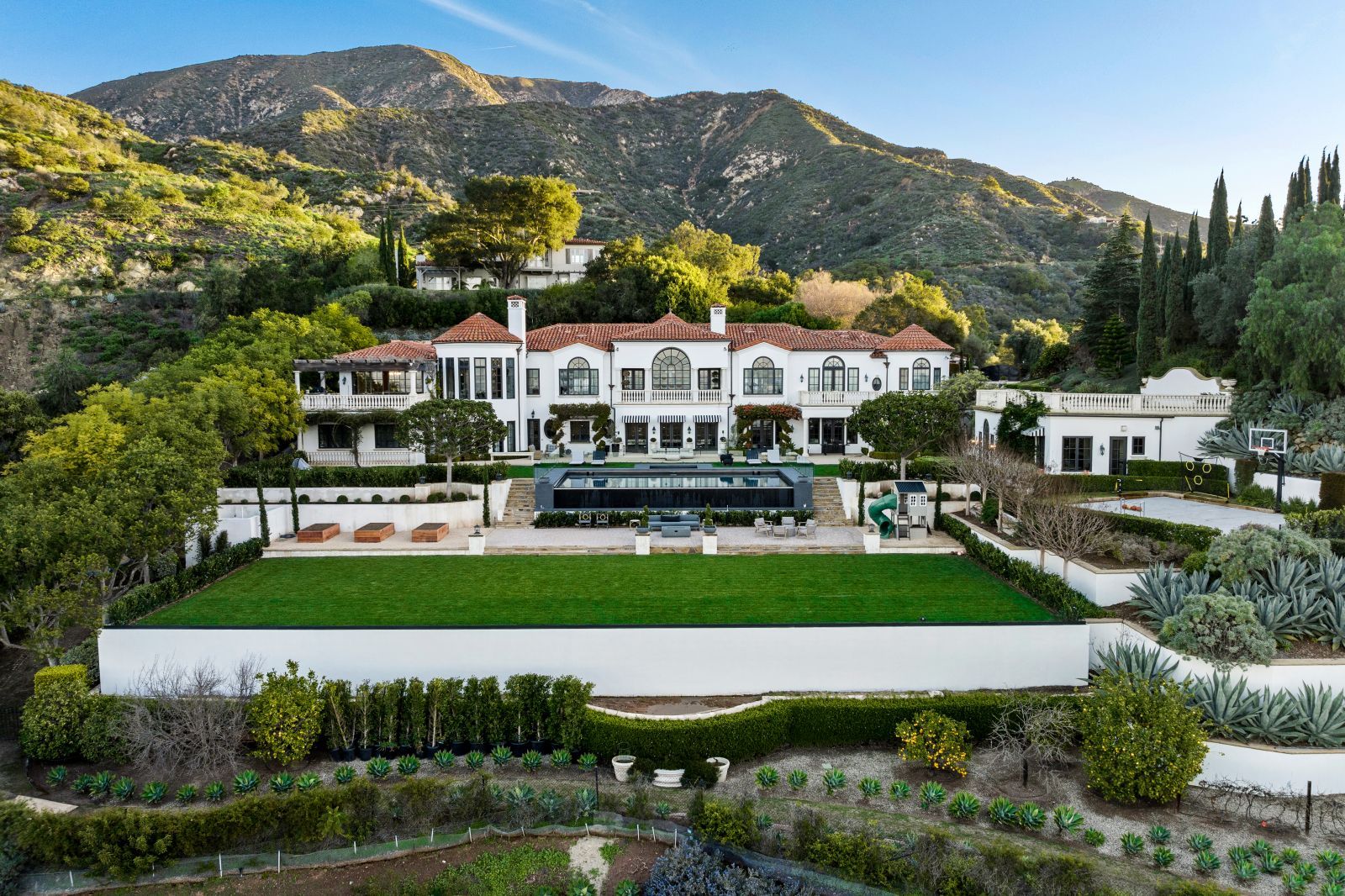 Trophy homes may differ in architectural style, interior design, location, and price tag, but what exactly is it that elevates a jaw-dropping property from high-end luxury to that next level? Unique in location, build, or other features, trophy homes are attractive to high-net-worth individuals seeking out the best of the best. My World-Class Ocean View Montecito Estate pictured throughout this blog post is a perfect example.
To receive the trophy designation, homes must include at least one or more of these 7 factors:
1) Grand Scale
Trophy homes usually offer a breathtaking sense of grandeur rarely seen in residential properties. In the case of my spectacular 5-bedroom, 6.5-bathroom estate, the grand scale begins on the outside. The 11,000-square-foot primary residence is perched on more than 2.4 stunning acres, showcasing a breathtaking panorama view of the Pacific Ocean, Channel Islands, and Santa Barbara Coastal Plain. The home's long, gated driveway leads to a large motor court, complemented by meticulously manicured French-inspired landscaping. Once inside this world-class California residence, exquisite designer touches add to the home's ambiance of relaxed luxury.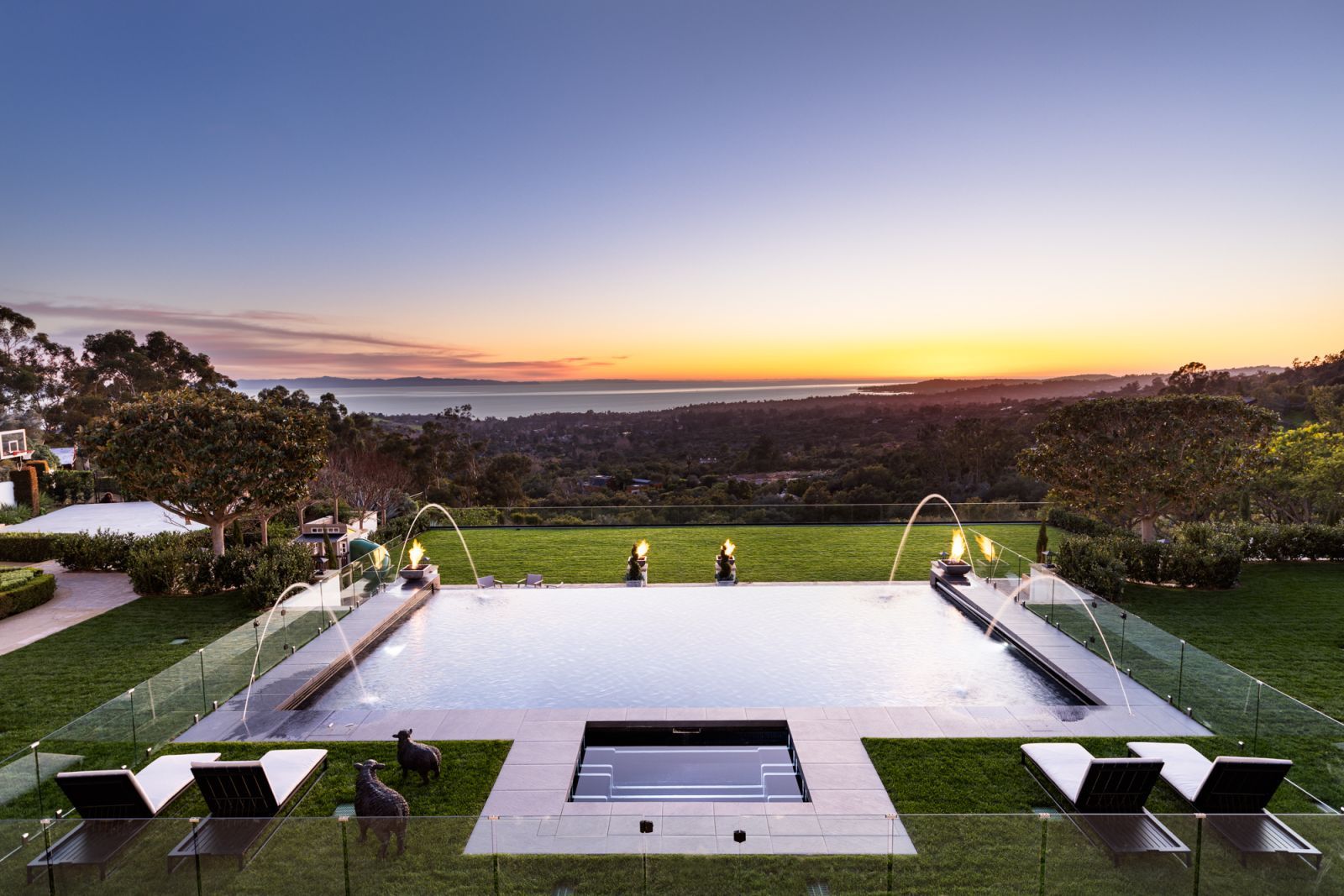 2) Unique Location
Whether it's surrounded by mesmerizing views, like the Ocean View listing pictured above, or the penthouse at the top of a luxury building, chances are the location is truly one of a kind. Properties in upscale places like Montecito or Hope Ranch have a good chance of trophy home status.
3) Delivers a Lifestyle
A trophy home will commonly be full of all the high-end amenities that affluent buyers look for to support their lifestyles. My listing featured in this post is pure luxury, with breathtaking ocean views throughout, smart home technology built in, a blissful infinity edge pool with a view terrace, an in-ground spa, a loggia, veranda, and pergola, a sports court with a separate bocce court, fire pits, walking paths, and hiking trails all surrounded by expanses of emerald lawn, vegetable and flower gardens, and ocean vistas from multiple terraces and balconies.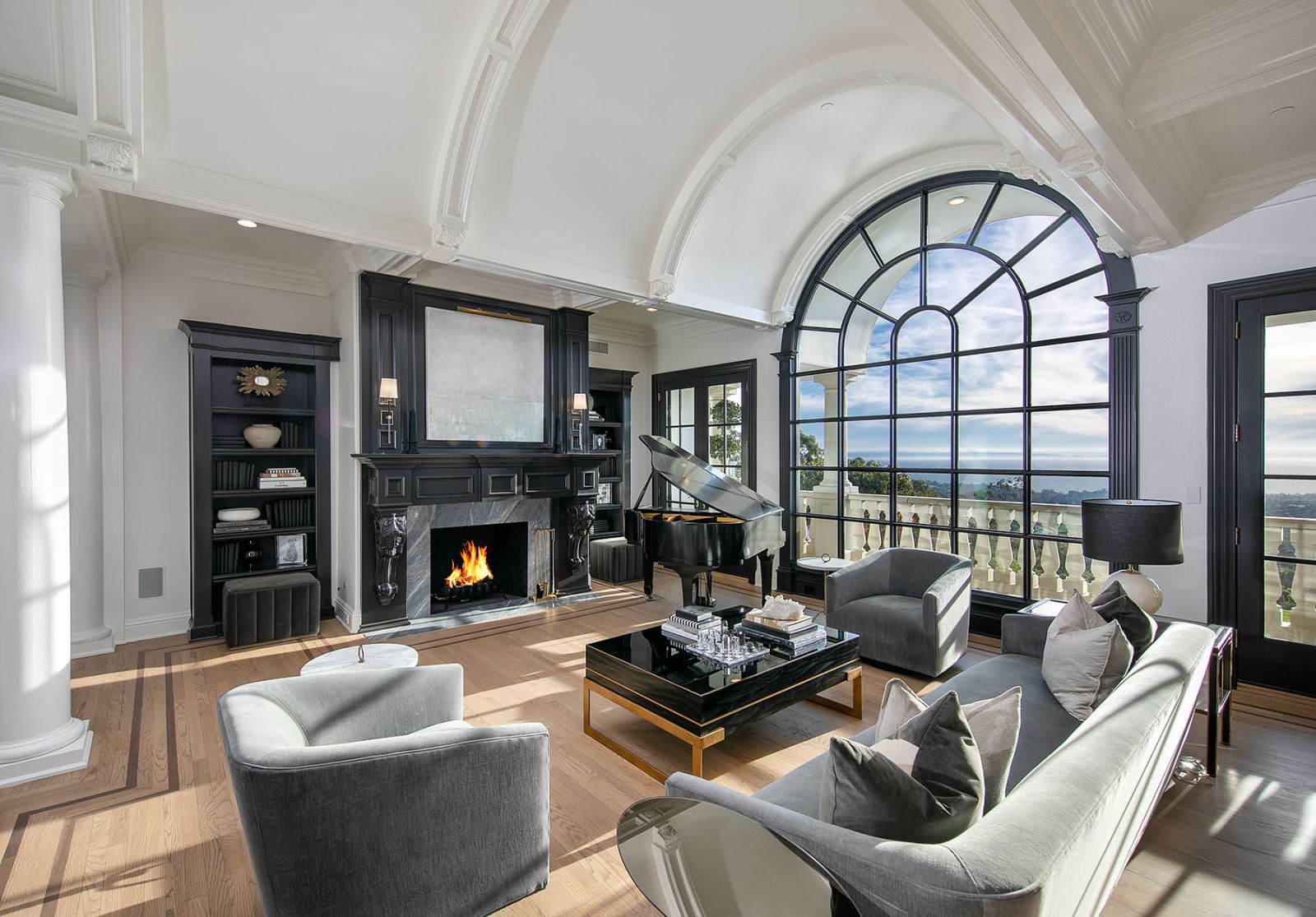 4) Scarcity
Part of the appeal of owning a trophy property is its scarcity, just like diamonds or valuable artwork. In fact, scarcity is a hallmark of trophy real estate, meaning the opportunity to own it doesn't come around very often. And in the case of the listing featured here, this is the first time this extremely rare and private estate has hit the market.
5) Upscale
In addition to scarcity, trophy real estate defines the word upscale. To qualify as a trophy, a home needs to be the best of the very best in its market, built with the finest design elements and materials imaginable. In the case of this ocean view Montecito estate, no expense was spared in the world-class remodel utilizing the finest design elements and materials, including solid oak floors throughout the main house, with Calacatta marble used for the entryway floor, all countertops and fireplaces.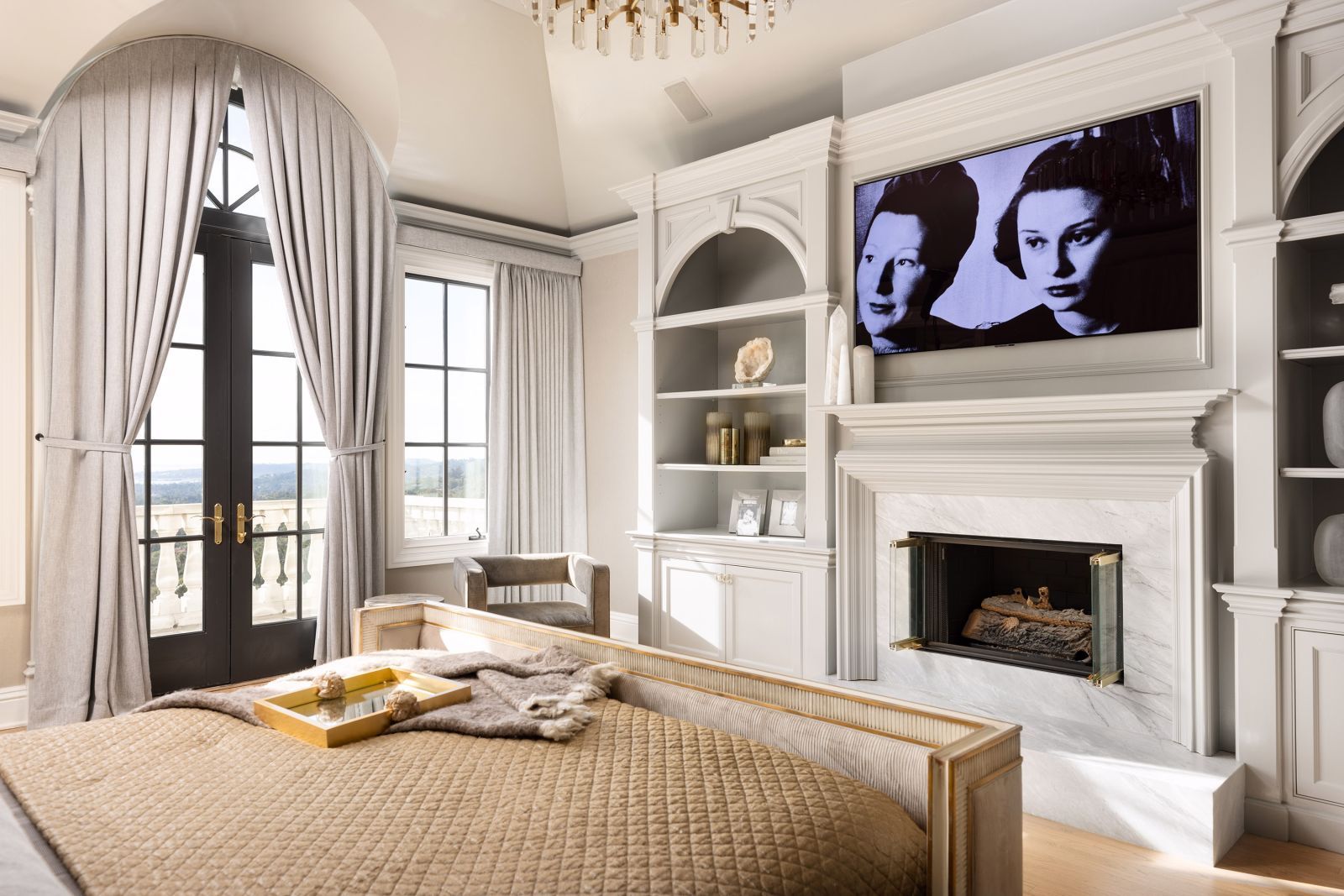 6) Rare and Valuable
The majority of buyers will not be able to afford trophy real estate. And in theory, when it comes time to move, trophy homeowners can sell their property at a premium. For that reason, trophy real estate can be a good investment, especially for those with considerable wealth.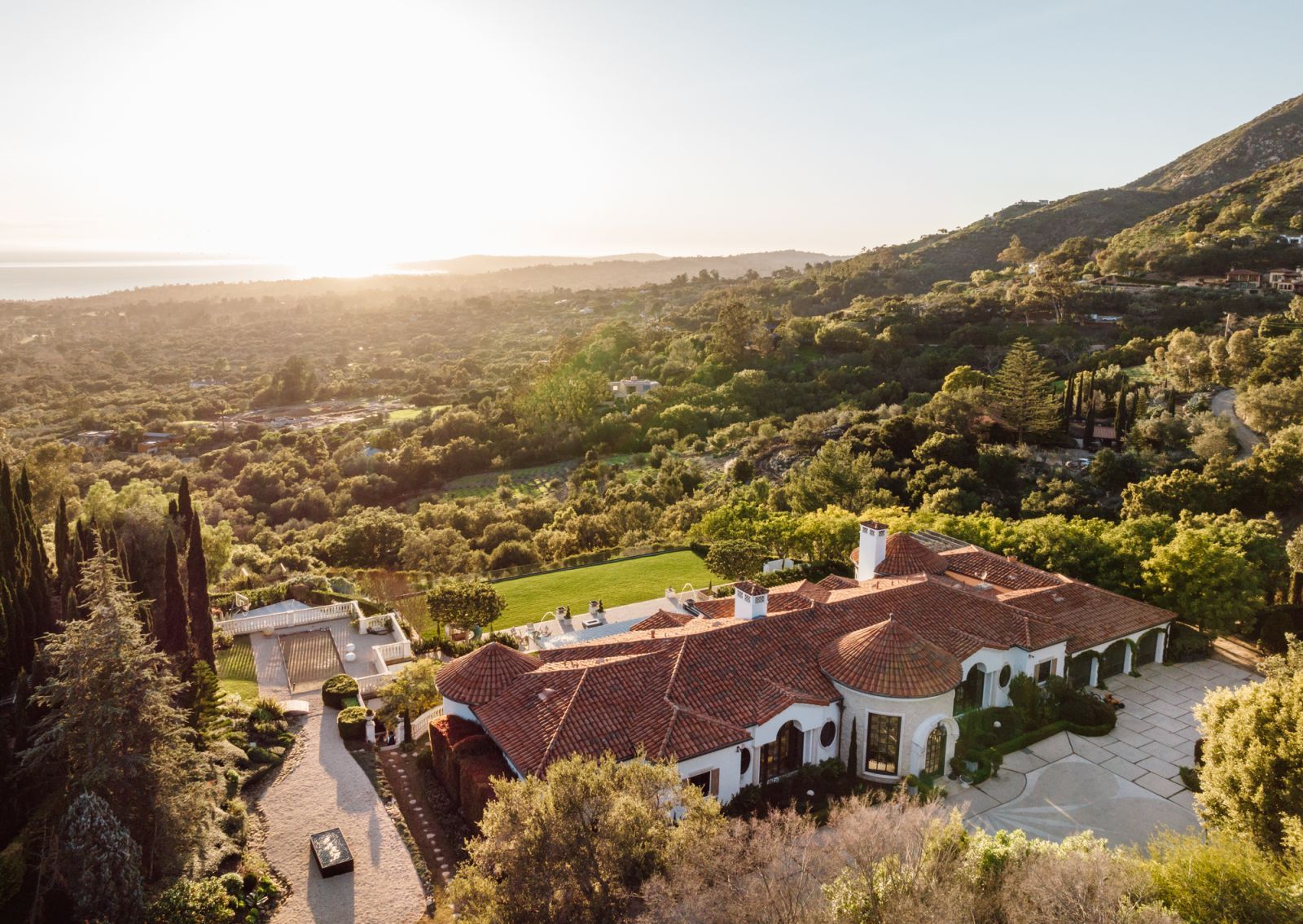 7) Historical Significance
An exciting story behind the property gives it an exceptional quality that cannot be recreated and adds to the appeal. The French and Mediterranean bones of this Montecito listing are complemented by a red tiled roof and white stucco exterior, bringing the rich cultural background of Santa Barbara to life by showcasing the traditional style of architecture that makes the aesthetic of the American Riviera.
---
If you are looking for your own trophy home in Montecito or Hope Ranch, I invite you to call me at (805) 886-9378 or email me at Cristal@montecito-estate.com for a free consultation regarding selling and buying. Check out my portfolio of impressive estates for sale. I'm happy to arrange a private tour for you of my World-Class Ocean View Montecito Estate or any of the amazing homes for sale in the area.
---
More resources: