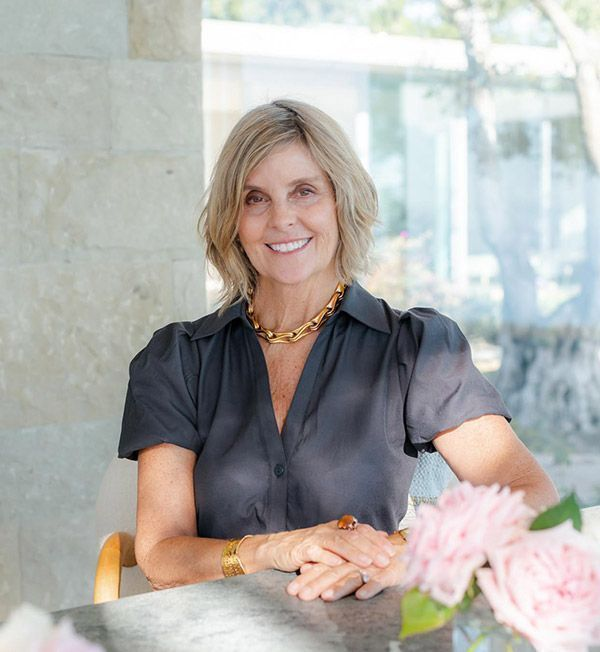 Earning Media Attention One Accolade at a Time
In the latest installment of the Luxury Collection Specialist Stories series by Berkshire Hathaway HomeServices California Properties, the brand shares an exclusive interview called Checking in With Cristal Clarke—Montecito's Real Estate Star where Cristal discusses what it takes to become the top-selling agent in an affluent city like Montecito. Here's a snippet from the interview:
"With a luxury listing, there are certain things that you need to do to market that property—and certain places where you need to concentrate your marketing efforts," explained Cristal. "Then there are clients with high-end luxury listings that want their properties advertised not only locally, but nationally and globally. I am able to provide that outreach for my clients which has been very beneficial for me."
In the interview, Cristal explains the importance of supporting the community. This year, she donated $50,000 to The Charitable Foundation, a nonprofit set up by Berkshire Hathaway HomeServices California Properties which provides funds to local communities throughout the state.
"As I've lived here most of my life, I think it's so important to give back to the community," she said. "This community has been great to me. As a community, we've had times where we've all gotten together to pitch in—if somebody needs help, we'll all help. And I just felt that the donation was something I wanted to do with Berkshire Hathaway HomeServices so it would reach some wonderful nonprofits. We all pitch together, and I just feel like I'm just one part of the puzzle."
"I think we can all agree that there has been a change in the marketplace, which I think is good for the long term in our local real estate markets. The frenetic pace we experienced in 2020 and 2021 could not, and should not, be sustained for a healthy market to exist."

Accolades From Cristal's Clients
Cristal's discerning clients also have a lot to say about the stellar career of Montecito's Real Estate Star. They cite her in-depth knowledge of the local, regional, and national real estate market combined with her priceless domestic and international contacts. Perhaps most important to home buyers and sellers are her negotiating skills and outstanding individualized marketing plans.
One repeat client puts it this way: "Cristal Clarke has … handled both large and small purchases and sales with equal dedication. As a negotiator, you can't find anyone better." Many of Cristal's clients are celebrities or other high-net-worth individuals who value their privacy. According to one such couple, "If you're looking for personal, discrete and private representation of the highest quality, we suggest you look no further than Cristal."
---
Looking to buy or sell in Santa Barbara? I suggest you interview Cristal Clarke! This year alone, Cristal's sales have hit the $313 Million mark. Sellers can benefit by appearing on her comprehensive website and buyers will find more listings to choose from all the time. Just give her a call at (805) 886-9378 or drop her an email at Cristal@Montecito-Estate for a complimentary consultation regarding your real estate selling and buying needs with Montecito's Real Estate Star!
---

Other Resources:
What Makes a "Luxury Home"?
Maximizing Profit When Selling a Home
Is Wellness Real Estate the Next Trillion-Dollar Trend?