Image courtesy of the Santa Barbara Sailing Center

Pacific Grey Whales
Every year whale watching in Santa Barbara begins in late November when Pacific gray whales migrate through the Channel on their 12,000-mile journey from the frigid waters of Alaska to the temperate waters of Baja California. Gray whales can reach 25 feet in size and are easier to see out on the water than more elusive, deep-water whales.
"Seeing these animals out in their natural habitat, up close and personal, is really something you have to experience yourself to fully appreciate," says Skip Abed, the owner of the Santa Barbara Sailing Center. "It's a great way to get out on the water and appreciate the beauty of what we have here in Santa Barbara."
Humpback Whales
Reaching lengths of up to 60 ft. and weighing as much as 79,000 pounds makes the humpback whale one of the largest known species alive today. In the late spring through early fall, humpbacks migrate from cold climates near the northern and southern polar hemispheres toward warmer tropical climates, making an appearance off our shores on the way back and forth traveling as much as 16,000 miles per year.
Whale Watching Tours
There are several local companies that offer whale watching tours in Santa Barbara.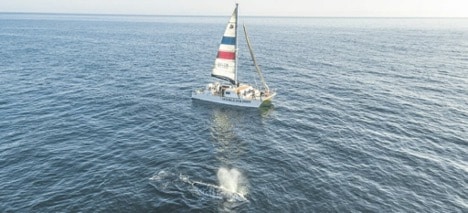 Image courtesy of the Santa Barbara Sailing Center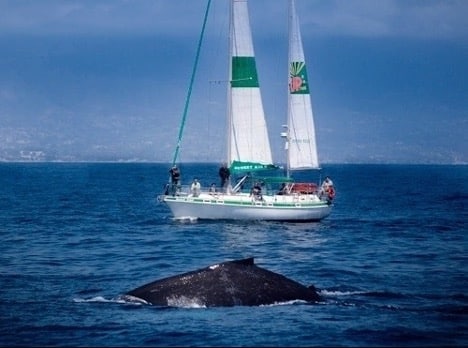 Image courtesy of Sunset Kidd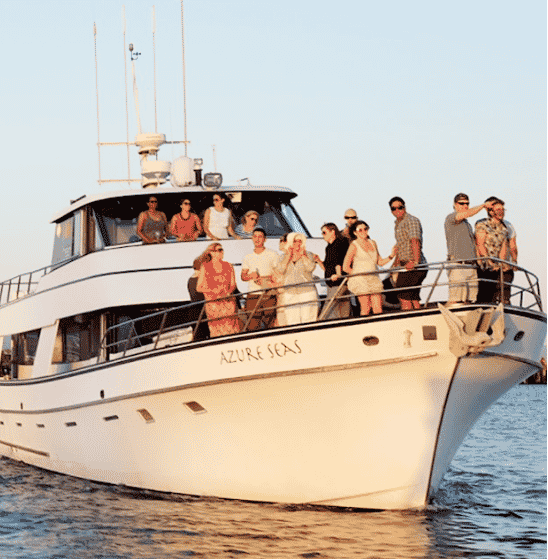 Image courtesy of Celebration Cruises
In Santa Barbara, it is also possible to see whales while enjoying the many leisurely trails along our scenic bluffs, the perfect vantage points to sit and watch for these magnificent creatures heading north or south.
---
Meantime, if you'd like to live in this haven for wildlife and are searching for a home in Montecito, Hope Ranch or any of Santa Barbara's upscale communities, please call me at (805) 886-9378 or send me an email at Cristal@Montecito-Estate.com. We can celebrate your real estate transaction by whale watching in Santa Barbara.
---
Other Resources: