5 Hidden Spots to Get Your Al Fresco On
July may be National Picnic Month, but in Santa Barbara, it's always time for a picnic, especially during the summertime. There's nothing better than enjoying some fresh air on a warm day—especially when delicious food is involved. A relaxing picnic doesn't have to be a big, planned event. Just fill a basket with your favorite treats, grab a friend, and head outside.
When it comes to the best places for a Santa Barbara picnic, everyone is familiar with the obvious choices, like Leadbetter Beach, Miramar Beach, Tucker's Grove, Toro Canyon Park, and Shoreline Park. Still, there are some hidden gems here that are more secluded. So, pack your picnic basket and discover some of the al fresco secret gems of Santa Barbara.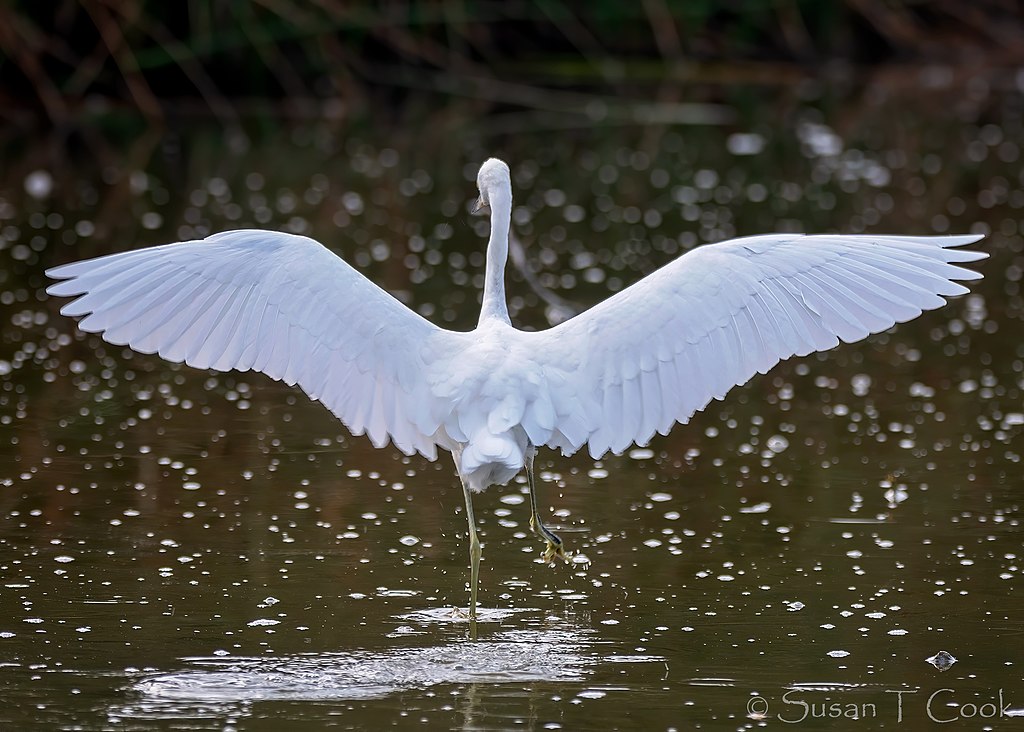 By Channel City Camera Club from Santa Barbara, US - Dancing Snowy Egret, CC BY 2.0, https://commons.wikimedia.org/w/index.php?curid=105248897
This 42-acre open space park is a rarely visited hidden gem unless you count the 200 species of birds who call this refuge home, like the Snowy Egret dancing on the water pictured above. The lake is surrounded by lush woodland with three small wooden platforms that jut out over the water, the last being over a small bridge not far from the Santa Barbara Zoo. Picnickers can access these platforms through a path that circumscribes part of the lake. You can set up directly above the water and allow the cool breezes from East Beach to wash over you as you dine al fresco. The park is close to Coast Village Road in Montecito making a stop at Montecito Gourmet by Village Cheese & Wine easy. Try a delicious gluten-free, Keto-friendly sandwich piled high with gourmet meats and cheese or one of their famous Charcuterie Cheese Platters.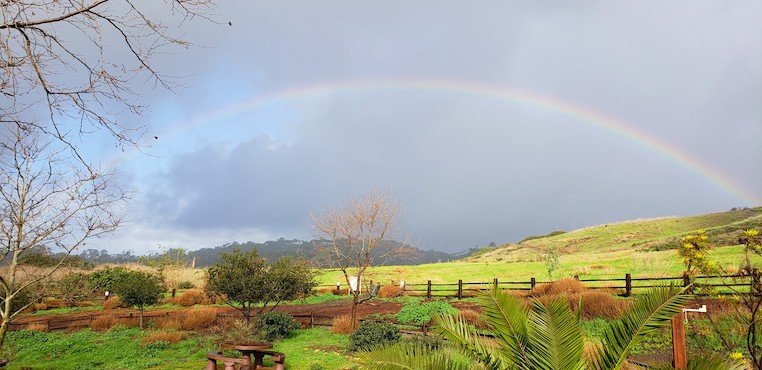 Elings Park is the largest community-supported non-profit public park in America and it's located right here on the American Rivera. Cedric Grove atop Elings Park is well known as a popular spot for weddings, but when there's no ceremony happening, it's the perfect spot for an impromptu picnic. Throw your picnic blanket out on the circular lawn or set up on the picnic tables surrounded by majestic mature oak trees. If you take the road all the way to the top and turn left on George Bliss Rd. you'll find The Wells Fargo Amphitheater with plenty of graded seating and benches flanking both sides of the hill with views of the park and the glittering ocean. Pack some goodies from Tino's Italian Grocery in your picnic basket and head out for an afternoon in the fresh air.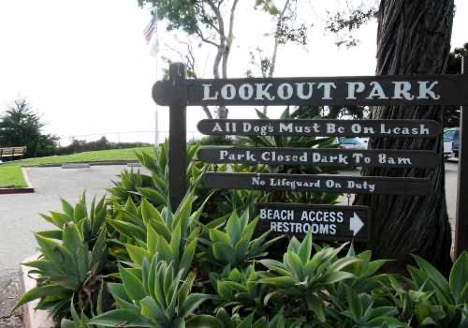 Lookout Park
Those who are lucky enough to call Santa Barbara home probably drive past this spot all the time without realizing it's one of the best places for a Santa Barbara picnic. Located in Summerland right off Highway 101, Lookout Park is a small grassy bluff above the beach. There are benches, picnic tables, and barbecue stands across from a children's play area with swings and slides, a volleyball net on a sand base, horseshoes, and beach access. All this fun adds up to an ideal spot for a family picnic. Plus, it's only two blocks from Lillie Avenue, where restaurants like Summerland Beach Café will happily fill your picnic basket with sandwiches like their decadent triple-decker club.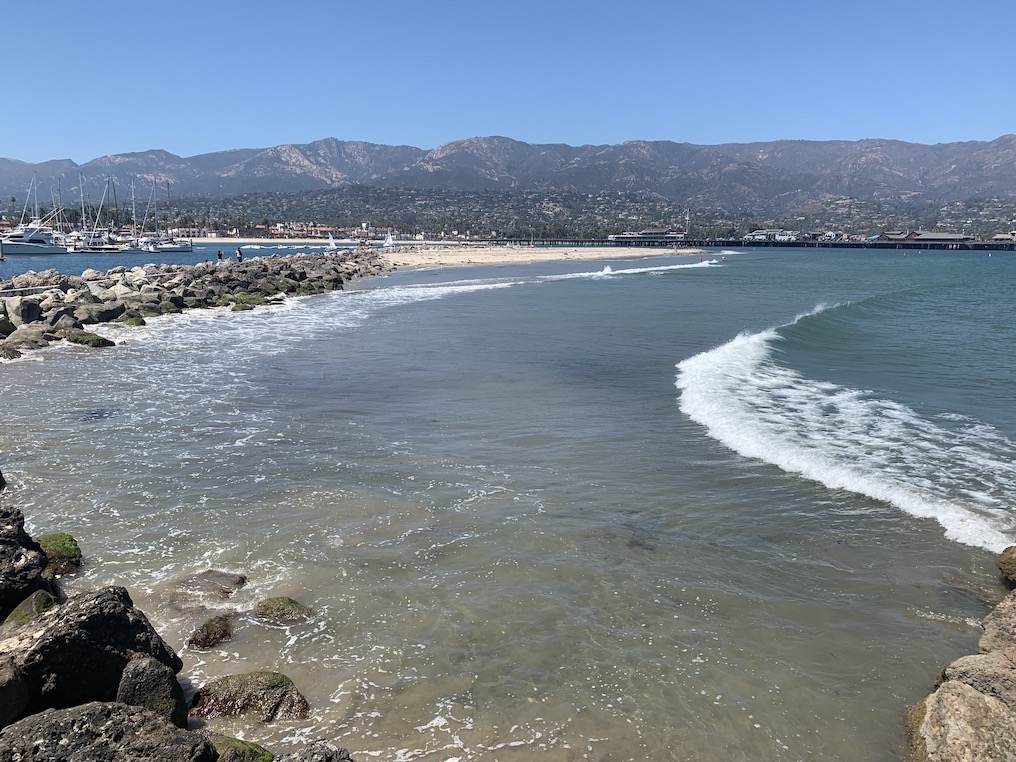 Sandspit Beach
The only north-facing beach in Santa Barbara is usually empty except for flocks of pelicans and seagulls. That is unless the surf break is excellent, or a few tourists decide to take the quarter-mile walk to the beach park at the Santa Barbara Harbor. Take your picnic blanket and basket and head across a short rock outcropping near the harbor. To the right, you'll see Stearns Wharf; to the left, boats moored in the harbor; directly in front of you is the city, and behind you are the soft waves of the Pacific. That makes this spot the best of all worlds. Take it all in, feel the gentle ocean breezes and hear the sea lions resting on the green buoy marker. Order food from On The Alley Santa Barbara (OTA), a more casual sister venue to the famous Brophy Bros, and voila! A picnic, Santa Barbara style.
This 15-acre urban park on Santa Barbara's Riviera offers unsurpassed vistas of downtown, the harbor, ocean, and Channel Islands. Once the home of famed botanist Francesco Franceschi, today the park is mostly secluded and quiet. Part botanical garden, part city park, you'll find some picnic tables and benches facing the ocean. Stop at the Santa Barbara Public Market and pick up some delicious fare produced by some of the best chefs in Santa Barbara. Yum!
If you want to relax and let someone else do the picnic planning for you, Santa Barbara Picnic Company is here to elevate the picnic experience. The party professionals can create picnics styled to the vibe or occasion you wish to celebrate in and around the American Rivera.
---
Another secluded place to add to your list of the best places for a Santa Barbara picnic is closer than you think—your own backyard. If you're considering a move in Montecito, Hope Ranch, or any of Santa Barbara's upscale communities, please call me at (805) 886-9378 or email me at Cristal@montecito-estate.com.
---
Other Resources: