INVESTING IN A HOME AWAY FROM HOME REQUIRES RESEARCH, PONDERING AND, IDEALLY, LIQUID GREEN


High Demand is a Boon for Sellers
Today's homebuyers are still in love with vacation homes. So much so that demand for vacation homes in the U.S. rose by 70% in October of 2021. And it looks like this trend will continue; solidified by work-from-home policies, preferences, and a desire to beat an expected interest-rate hike.
That's good news for sellers here in Santa Barbara, where there are many homes on the market that would make excellent second or third homes.
"Vacation homes are a hot commodity at the moment," said Lawrence Yun, the chief economist of The National Association of Realtors®, America's largest trade association. "With many businesses and employers still extending an option to work remotely to workers, vacation housing and second homes will remain a popular choice among buyers."
READ: The 2021 Santa Barbara Real Estate Market: A Top Realtor's View
Cash is Always King
The good news for sellers is that those who buy vacation homes are more likely to do so with an all-cash transaction at closing, making the transition that much smoother. There are plenty of reasons why cash offers appeal to home sellers including:
Confidence in the deal going through
With cash, the buyer either has the money or they don't. Once the proof of funds has been verified, there's no question that you'll be able to close.
Faster process
Closing a cash transaction can take as little as two weeks while even preapproved home buyers must be approved for a mortgage, then go through underwriting. That can take 45 to 60 days.
Fewer contingencies
In my experience, cash buyers are less likely to request an appraisal, a home inspection, or other contingencies.
Simpler closing
Without a lender involved, there's much less to review and sign off on to close the deal. Plus, most cash buyers take it upon themselves to get their own title and escrow company and work with an experienced buyer's agent like me to ensure paperwork is complete and correct.
No appraisal stress
In our current real estate market, home values rise rapidly, and appraisals based on comparable home sales don't always keep pace. That creates an appraisal gap between what a buyer would be willing to pay and what a lender will agree to finance. Buying with cash takes out the need for an approval making the home's value whatever the buyer is willing to pay.
READ: Buying a Second Home? Or a Third? You're Not Alone.
Knowledge is Golden
Like any major financial decision, there's a lot you should know before you commit. Owning vacation homes comes with financing options, tax, and management issues. So, before you decide to buy a second or third home in your favorite vacation spot, consider these seven truths:
The Right Reason
To ensure an excellent experience, the Association of Realtors says buy a vacation home for the right reason. Most people purchase a vacation home to…vacation! And experts say that's the best reason to move forward. Simply put, rental income, if you choose that option, is unpredictable, so investors say you should view it as the icing on the cake. In other words, don't rely on it.
Location
Pick a location that's good for business (like Santa Barbara). Future buyer and renter demands can vary dramatically even within a given community, so do your research.
Costs and profits
When it comes to the cost of a vacation home, keep this in mind: If you spend two months each summer at the beach, your annual mortgage payments on a vacation home could be comparable to what you pay to rent for two months. And your second home could actually be a way to earn a passive income should you decide to rent it out when you are not using it.
Get the facts
Educate yourself with the local rules including ordinances and homeowner's association policies. There are government regulations that might limit an owner's flexibility so make sure to check those too.
Plan for success
Make a plan for vetting and negotiating with renters, or a plan should you decide to use the home only for you and your family. If you use a service, make sure you understand the costs before you sign a contract.
Avoid tax traps
Watch out for tax traps when considering buying a second home. Federal tax rules offer deductions for mortgage interest, property tax, insurance premiums, and many other expenses on second homes. But the rules are complex, and the biggest breaks generally go to owners who use the property no more than 14 days a year themselves.
Be prepared for anything
When it comes to vacation home ownership, expect the unexpected. If you rent it out, be ready for tenant demands because renters expect perfection. And even if you don't, there will be repairs and maintenance tasks, especially when dealing with salt air as we have here in Santa Barbara. One way to take care of this worry is by hiring a local property manager or management company, whether you're using the property as a rental or for personal use only. They can keep up on maintenance, so you won't have to spend your vacation fixing up your vacation home.
A Sampler of Available Santa Barbara Vacation (or Primary!) Homes
After all, even living in Santa Barbara or one of its surrounding communities full-time is like living on a full-time vacation. Here are three current listings that will surely tickle your urge to make the American Riviera your home or home away from home:
My 5 bedroom, 7 bath Breathtaking Ocean View Montecito Retreat listing, pictured above, is a prime example of a primary or secondary home. Imagine vacationing at this breathtaking ocean view Montecito retreat and enjoying the relaxed sophistication this property emanates. You'll find luxury at every turn, along with the indoor/outdoor living we appreciate here in the American Rivera.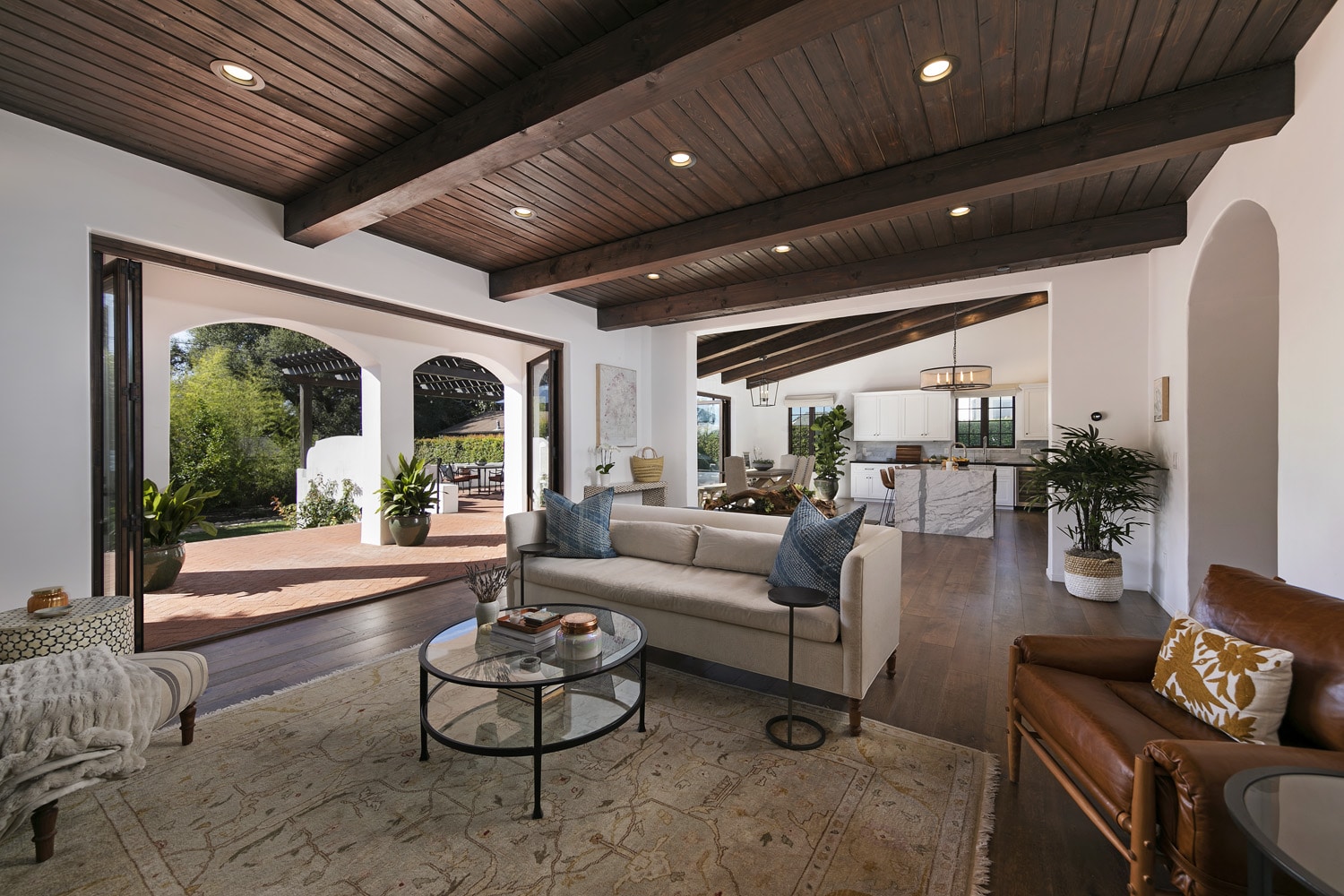 Another consideration for anyone thinking about investing in a vacation home in Santa Barbara is my listing pictured above that I refer to as A Jewel Among San Roque Homes: "Casa Del Descanso." Merging Old World charm with modern conveniences, this 4 bedroom, 3.5 bath Spanish Colonial Revival-style residence is located in the heart of Santa Barbara providing a central location to take advantage of all the area has to offer. This home provides its new owner with the opportunity to experience the ultimate in indoor/outdoor living at its finest.
READ: The Art of Selling a Luxury Home: Secrets of A Top Realtor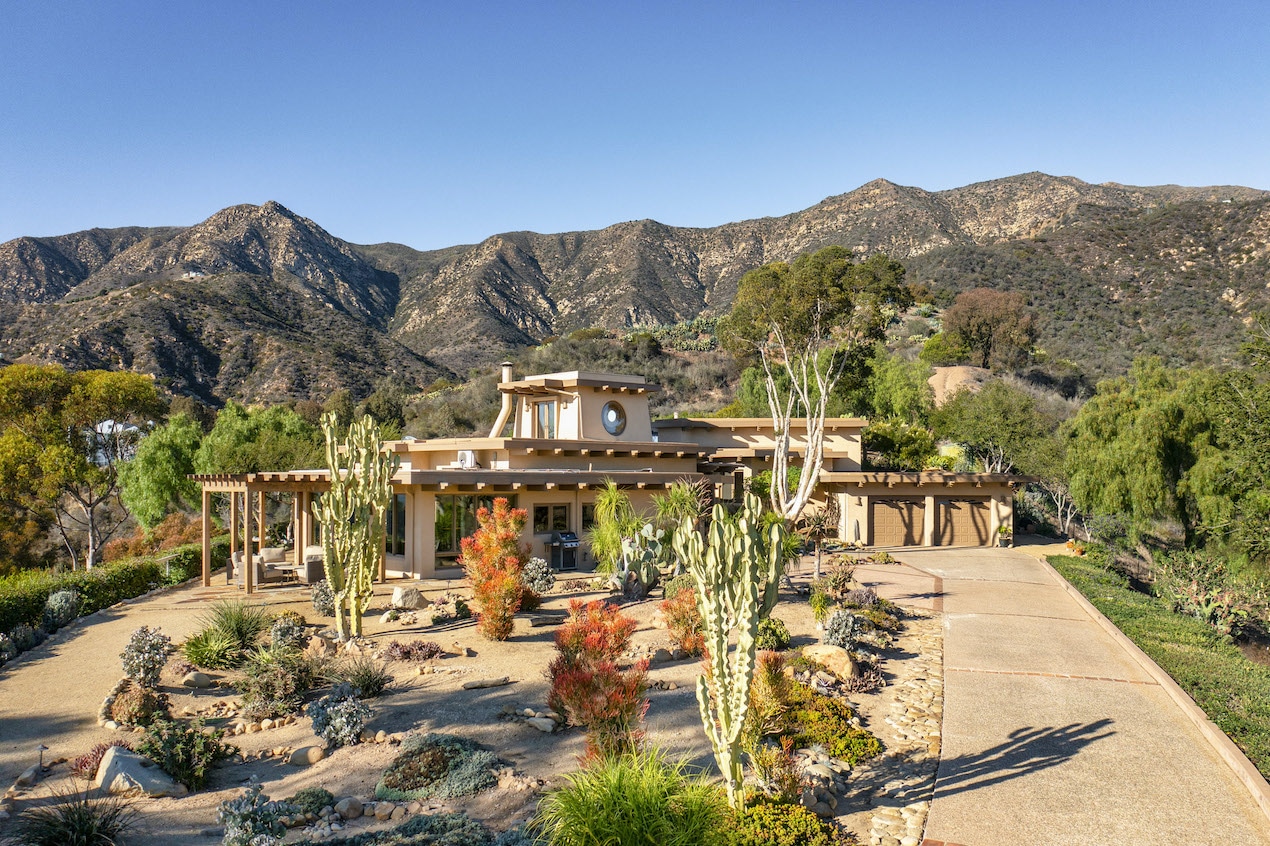 But wait! There are more. Who wouldn't love to vacation at the Distinctive Toro Canyon Home pictured above? This 4-bedroom, 3.5-bathroom stunner sits on approximately 10 acres in the foothills of Montecito. If you are looking for a private, serene home with amazing panoramic views of the majestic Santa Ynez Mountains, along with the Pacific Ocean, Channel Islands, Santa Barbara and Carpinteria coastlines, then this property is for you.
READ: Ocean View Homes are Good for Our Health
There are many good reasons, and excellent places, to buy a vacation home, especially here in sunny Santa Barbara. As you can see by the three examples above, you can't go wrong buying a primary or vacation home here.
---
If you're in the market for a vacation home, or your primary residence in Montecito, Hope Ranch, or any of Santa Barbara's upscale communities, or are considering selling your home here, please contact me for help. Just call me at (805) 886-9378 or email me at Cristal@montecito-estate.com. Together we'll find the perfect place where your vacation dreams can come true!
---