6 REASONS WHY IT'S A GREAT TIME TO BUY A HOME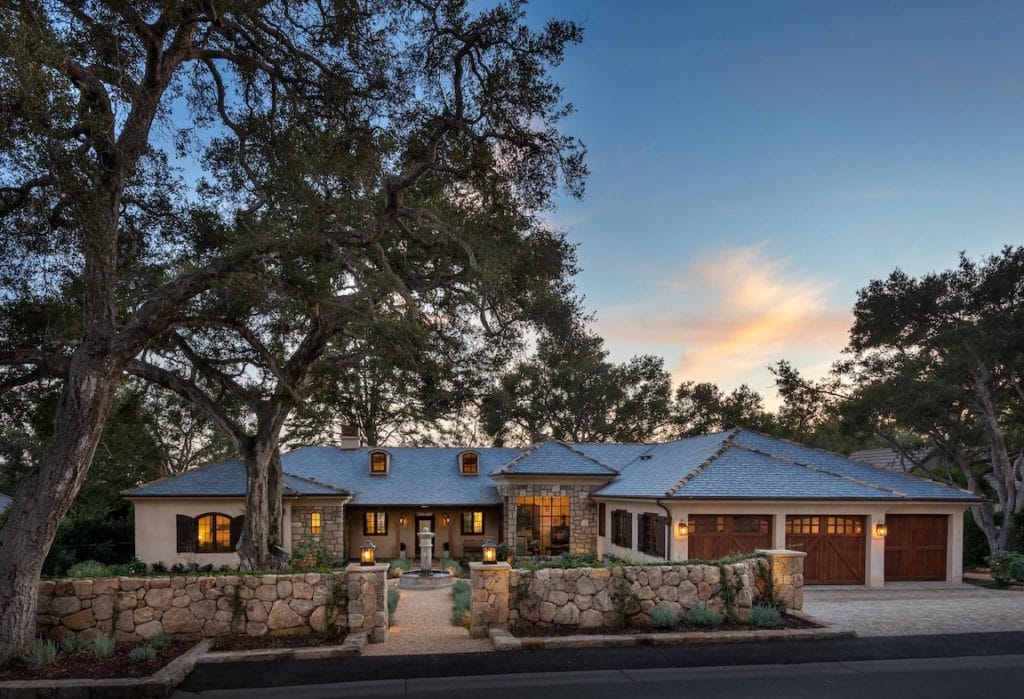 Most people cringe at the thought of buying a home during the holidays. Only the Grinch would want to pack up and move during the holiday season, right? Wrong. Hold on Cindy Lou Who, there are several excellent reasons December is actually a great time to buy.
According to a study from ATTOM Data Solutions, December is truly the best time to buy, especially this year, and especially in Santa Barbara, where home sales are booming right now. Simply put, buying a home in December can result in huge savings when compared with other times of the year. The analysis from ATTOM proves that buying a home on December 26 can result in as much as $2,500 savings on the final price.
READ: The Santa Barbara Luxury Real Estate Market is Booming
In fact, as you'll see in the list below, December holds seven of the top ten days where buyers can reap the best discount on a new home; making it the best month of the year to buy a home:
December 26
December 7
December 4
December 29
December 21
December 1
October 12
November 9
February 9
December 8
READ: Selling Your Montecito Home During the Holidays
REASON #1: Buying in December Means Getting a Better Price
That's because sellers are motivated, and fewer lookers means buyers can potentially make a better deal. If your seller needs to make a move before the end of the year, they will be willing to work with you on all other terms besides the closing date. But price breaks are not the only good reason for home hunting during the most wonderful time of the year. Plus, the right real estate agent might have more luck during this time of year negotiating the closing date and giving the buyers peace of mind with a home warranty.
READ: Montecito Realtor Cristal Clarke in the News
Here are 5 other reasons to consider buying a home during the holidays:
REASON #2: Sellers are highly motivated
People who are listing their homes in December are usually on a timeline. They may be relocating for work, wanting to move over the school break, or need to sell their home before the end of the year.
REASON #3: You have less competition
Listings do go down in December, but many buyers also take a break during the holiday season. So, while the overall number of homes available might be lower, you also have less competition looking.
REASON #4: Historically low-interest rates
The silver lining to the COVID-19 pandemic, if there is one, might be the historically low-interest rates we're experiencing. According to the Federal Reserve, in all likelihood it will take a long time to recover from the recession the pandemic has caused. For that reason, interest rates will likely stay low until that recovery is complete. But why take a chance they won't go up soon? Better to buy now.
REASON #5: Take advantage of tax benefits
If you close on your home purchase by December 31st, you can take tax deductions for mortgage interest, loan points, and property taxes. That means more money for holiday gifts!
REASON #6: Personal schedules are more flexible
You might think December is too busy a month for moving, but most people tend to have more flexible schedules in December. Children's activities are suspended, work schedules are more lax, for both you, your sellers, as well as your lender, home inspector, and moving companies. All that makes scheduling all the parts of your transaction including your actual move a bit easier.
THE MAIN REASON: If you fall in love with a house that's on the market, you shouldn't allow the holidays to deter you from making an offer.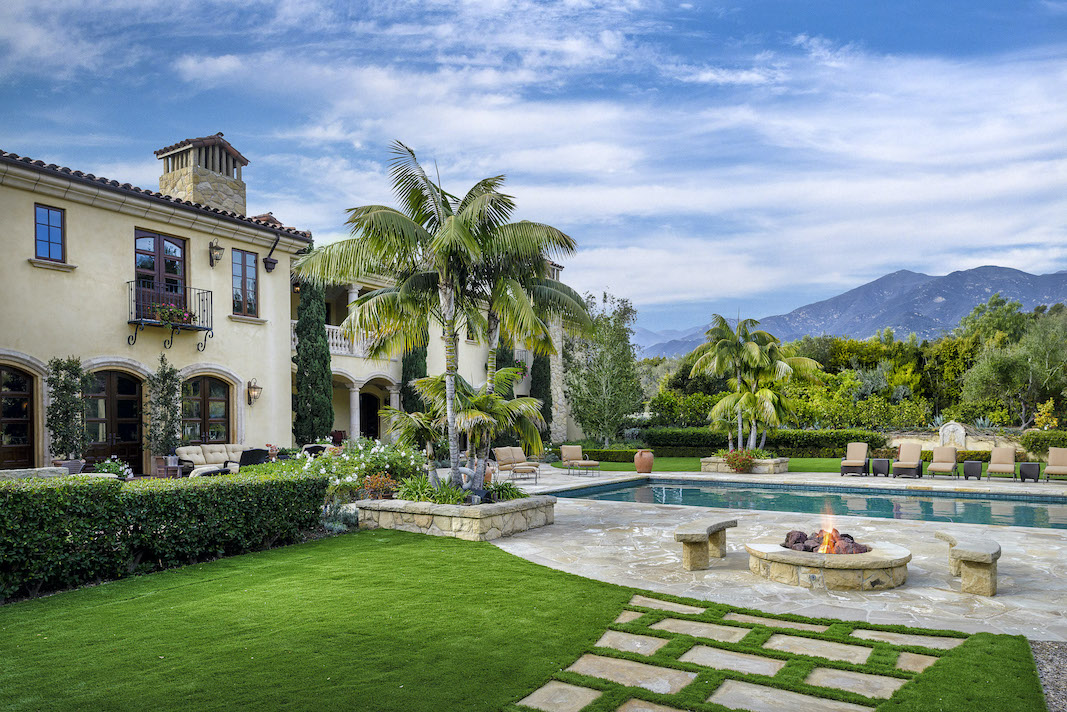 I have many amazing listings on my comprehensive website for serious folks considering buying a home during the holidays. For example, take my new listing pictured above, a Premier Mediterranean-style Ennisbrook Estate. Located in Montecito's exclusive Ennisbrook community, the spectacular 5-bedroom, 9-bath main house, along with two additional structures, rest on approximately 2 acres featuring panoramic vistas of the Santa Ynez Mountains.
The versatile 2 room pool house has a fireplace and kitchenette and would be the perfect spot for a private home office, gym, or additional guest suite. The additional spacious guest house is a generous retreat, featuring a kitchenette, bedroom with bath en-suite, and a cozy fireplace. The home is perfect for anyone who loves to entertain, or for those looking for a sanctuary for family and friends.
About Ennisbrook
The private Ennisbrook community is made up of wonderful estates, with most sitting on parcels ranging from 1 to 3 acres. Many of the properties command golf course views, or spectacular ocean and/or mountain vistas. The entire enclave is blessed with extraordinary landscaping, privacy, open spaces and a connection with nature. More than 50 acres in the community have been set aside as open space.
If you're considering buying a home during the holidays in Montecito, Hope Ranch or any of Santa Barbara's upscale communities, or are contemplating selling your home in the Santa Barbara area, I'm here to help. Please call me at (805) 886-9378 or email me at Cristal@montecito-estate.com. Together we'll find the perfect place where your dreams can come true when the pandemic is over, and we can celebrate the holidays together in 2021.