HOW TO DECORATE WITHOUT TURNING OFF BUYERS
Selling your home during the holidays? How to optimize that effort might be the most important decision you'll make. It's true that the season's home sellers might see fewer house hunters, but those buyers are motivated. And the current surge in real estate sales makes this year the perfect time to go for it. All you need is a crash course on how to decorate your home for the holidays without turning off buyers.
Unless you're a total Scrooge, it's hard to argue that glittering lights and holiday accents make a home look inviting. But you also probably know that if you're trying to sell your home, buyers need to imagine themselves—and their own holiday traditions—in your home.
This doesn't mean you have to ditch your family's favorite holiday decorations altogether. But you shouldn't hang all the boughs of holly, Christmas lights, ornaments, and every holiday card you receive, either.
READ: Thinking of Buying a Home During the Holidays?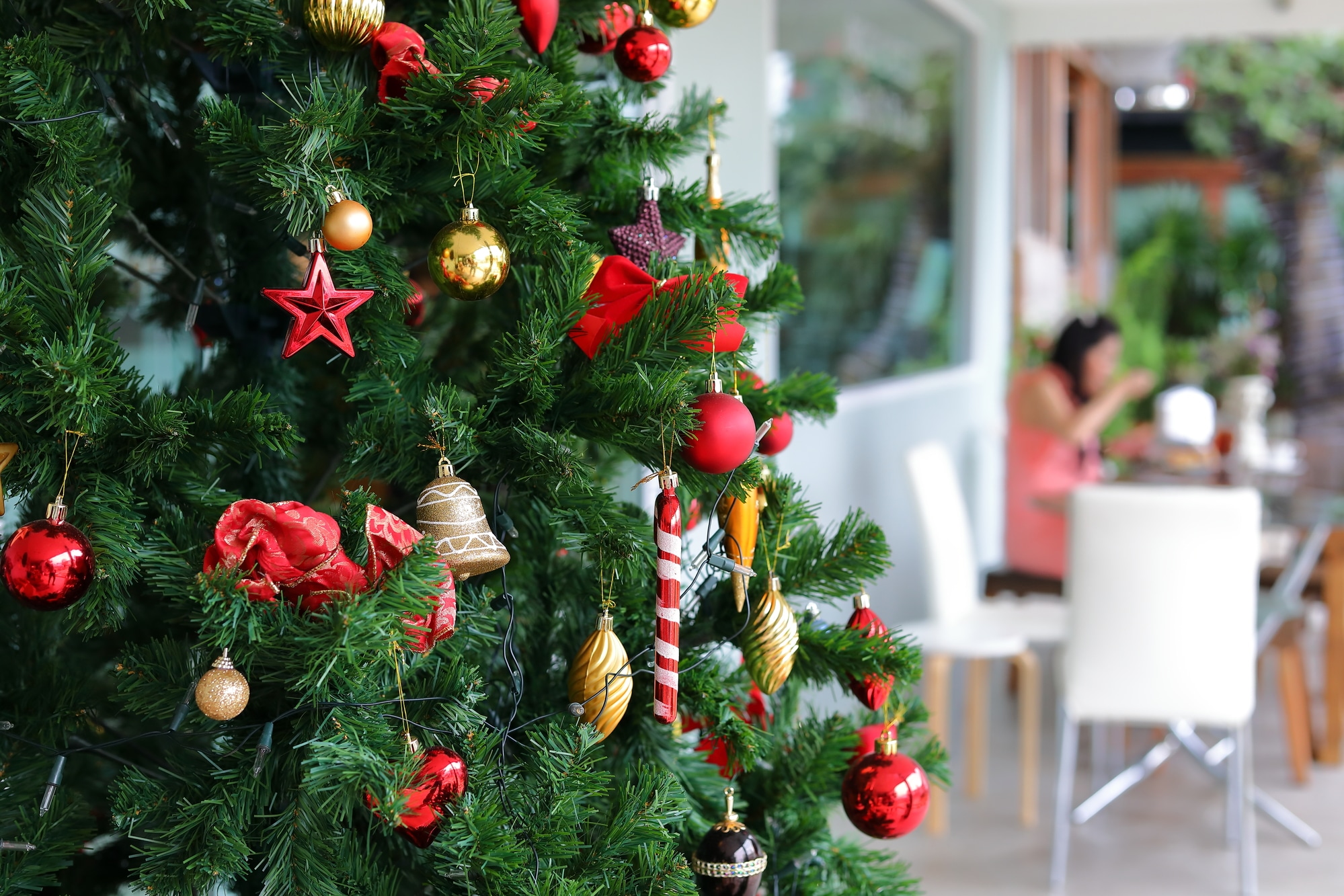 Here's a list of do's and don'ts when it comes to selling your home during the holidays:
Depersonalize decorations
You want to make your holiday home decor appeal to as many different buyers and tastes as possible. That means leaving your personal life out of the equation throughout. Think about how to enhance the features of your home with seasonal decorations instead of adding all the bells and whistles. That alone will keep the mind of potential buyers open to their own vision of holiday celebrations next year. And it's not hard to accomplish. All you need to do is avoid those personal decorations that appeal mostly to members of your own tribe. That means leaving out the following items:
Tree ornaments your kids made
Named Christmas stockings
Religious tokens and symbols
Holiday cards
Photos of your baby's first holiday
Consider your neighborhood
While some real estate pros suggest you forgo all decorations while selling your home during the holidays, regardless of what your neighbors are doing, others say it's fine to decorate in an impersonal way. As a leading Montecito realtor, I say if your neighborhood gets in the spirit every year, you definitely want to avoid looking like a Grinch.

Even so, you must walk a thin line. Buyers will most likely expect festive Christmas decorations, but yours should be more generic.
How to add flair when selling your home during the holidays
Think less is more and follow this professional advice:
Avoid the kitsch
Inflatable snowmen, reindeer on the roof, a "Santa Stops Here" sign, or even angels flapping their wings at your front door may turn off potential buyers. Yes, even angels can be a turn off to some.


Classic is always best
Holiday decorating can give sellers the opportunity to highlight their home's most attractive architectural features. For example, you might wrap a tasteful garland around a beautiful curved staircase. You can showcase your fireplace with accents such as knitted stockings or a strand of lights. Hang an elegant wreath on the front door. Put a lovely impersonal decorated tree in your great room to show off the high ceiling. Just make sure your tree is not so big it distracts buyers and blocks the flow of your space.

On the other hand, if it's too tiny, your tree can actually make the space look smaller than it actually is. Whatever you decide, don't allow your holiday decorations to distract and make a space seem crowded. The key is leaving room for potential buyers to see their holiday decor in place of yours. Remember, less is more.
Don't overdo lights
Simple white lights can add curb appeal. Think of them as a festive touch without being overwhelming when buyers walk-through your home. Choose simple white static lights—they cast a beautiful glow while creating a neutral holiday feeling. By all means, keep movements and sounds to a minimum both outside and in. Moving parts, loud noises and even festive music can distract potential buyers. The same goes for flashing lights.


Box up the greeting cards
Holiday cards on tables make the room look messy. Enjoy them when potential buyers aren't there and stick them away in a drawer during home tours.


Choose the right scents
The smell of simmering cider or baked cookies delights the senses more than garlands strung over everything. Peppermint-scented soaps and candles can perk up any bathroom combined with a few tasteful, holiday-themed towels. They give the bathroom some spirit and interest.


Light a fire
Nothing cozies up a home like a roaring fireplace. Lighting a fire during a showing is a cozy way to celebrate the winter and warm visitors as well. No fireplace, or maybe a gas or electric one? No problem. There are fireplace-scented candles for that.


Consider the Colors of Your Rooms
Maintaining a color-coordinated design scheme matters, even when all you want to do is deck the halls in red and green. Remember, every room of your home should be as appealing as possible to prospective buyers. So, if your favorite holiday decorations clash with the colors in your rooms, think twice about displaying them.
In the end, there is an advantage to selling your home during the holidays. The key is to strike the right balance. Once you do that, your Montecito residence will exude positive energy and charm that can't be felt at any other time of the year. Done well, your seasonally decorated home will offer the kind of warmth that appeals to potential buyers and helps them to imagine living there. So, go ahead and celebrate what is likely your last holiday season in that home.
---
Thinking about being in a new home by the 2021 holiday season? I can make that happen. Give me a call at (805) 886-9378, or email me at Cristal@Montecito-Esstate.com. Happy Holidays!
---