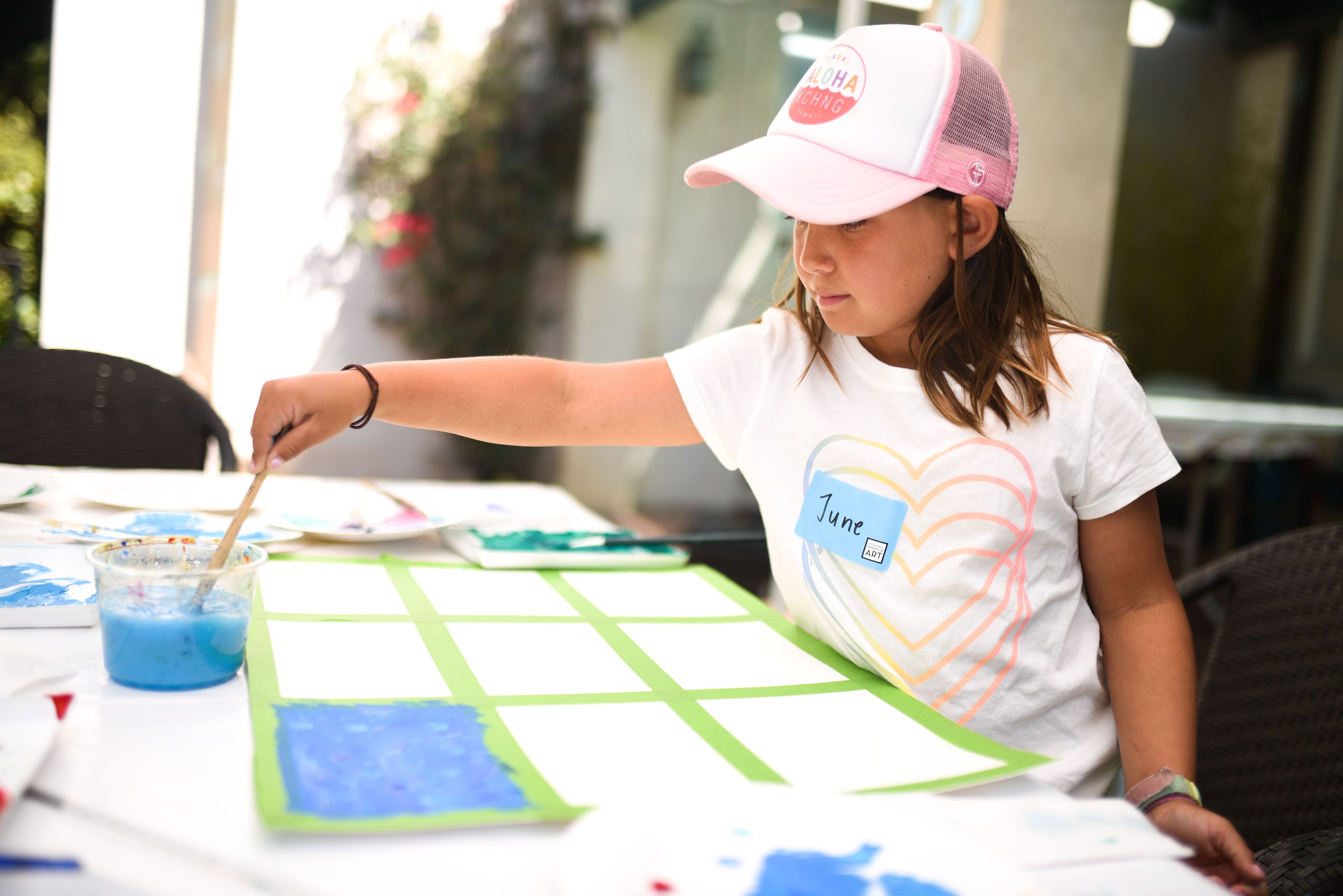 Ridley-Tree Education Center at McCormick House
Conveniently located at 1600 Santa Barbara St, just down the street from the Museum in the heart of downtown on State Street, RTEC plays an important role in bringing arts and culture to Santa Barbara, especially for the younger members of our communities. Today, it is home to many of the Museum's interactive art programs for children designed to bring out their creative and innovative thinking through art.
Perhaps best known for its winter, spring, and summer art camps and workshops, the Ridley-Tree Education Center has a lot to offer. The site is home to after-school classes, teacher workshops, docent board meetings, an adult studio, parent-child classes, rehearsals, student art exhibitions, and receptions. In addition, the four classrooms are sunlit studio spaces open to the outdoors and serve as offices and studio prep rooms for the Museum's Teaching Artists.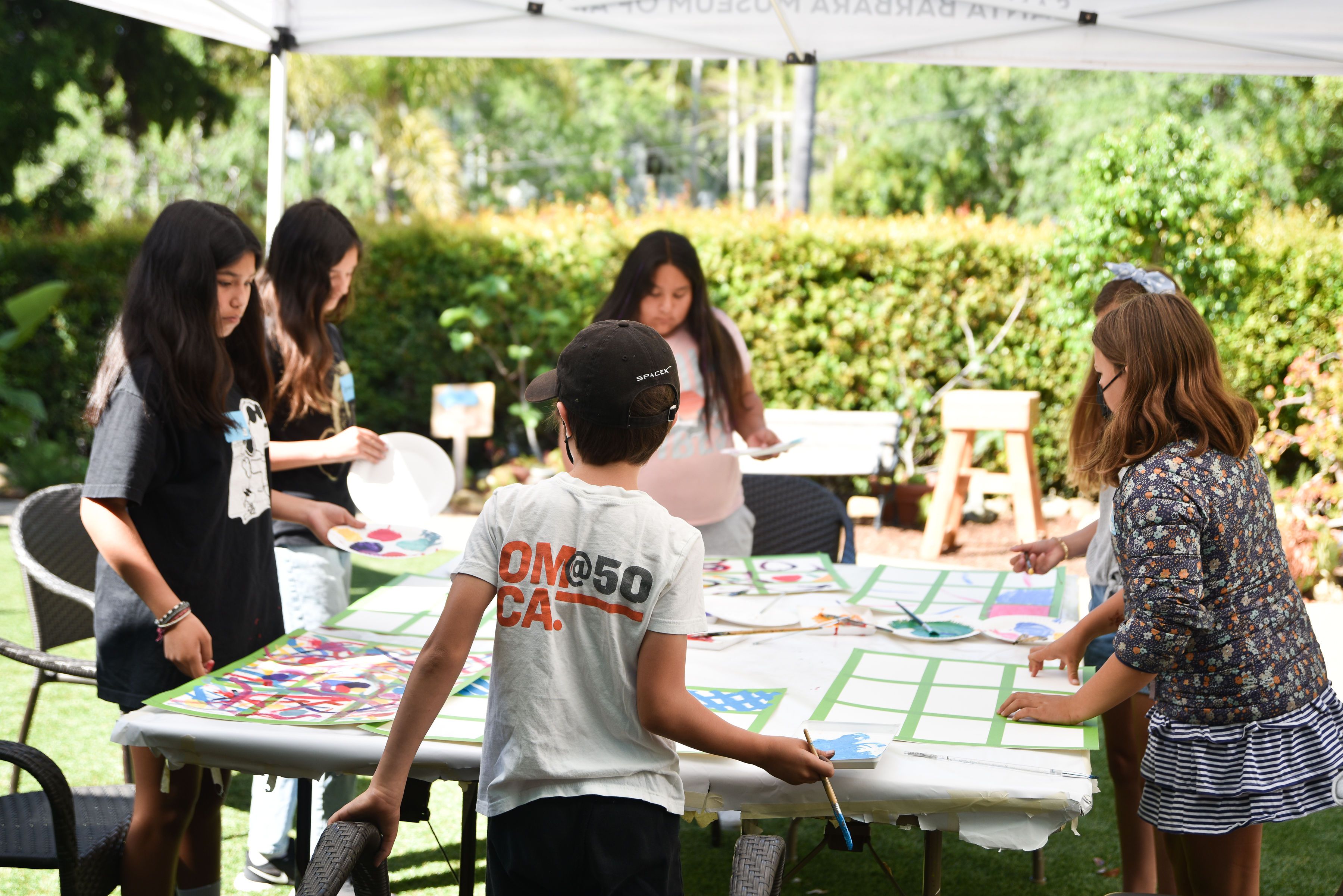 Over the years, RTEC has adapted to circumstances and requests from the Museum's non-profit partners. For example, it serves as classroom space for Crane School when that campus is closed due to the debris flow and fire, along with an extension of the classrooms of VADA and Knox schools. The center is also the site of innovative partnership and planning meetings with the library, poets in the schools, Opera Santa Barbara, AHA!, and the Santa Barbara Poet Laureate.
Perhaps the most dramatic, transformative role for RTEC began in 2017 when the Museum designated an apartment attached to RTEC as an artist residency. Since then, SBMA has hosted several distinguished, award-winning artists, writers, musicians, and scholars, making it possible for them to stay for extended periods in order to deliver lectures, readings, classes, performances and workshops, and participate in collaborative community programs with UCSB, SBCC, Westmont, and the Santa Barbara Symphony. A partial list of those in residence includes internationally renowned artists Valeska Soares, Charles Long, and Marshall Brown; writers Colm Tóibín, Rachel Cusk, Carmen Boullosa, Jane Smiley, Richard Rodriguez, and Patricio Ferrari; and composer-musician Ted Nash.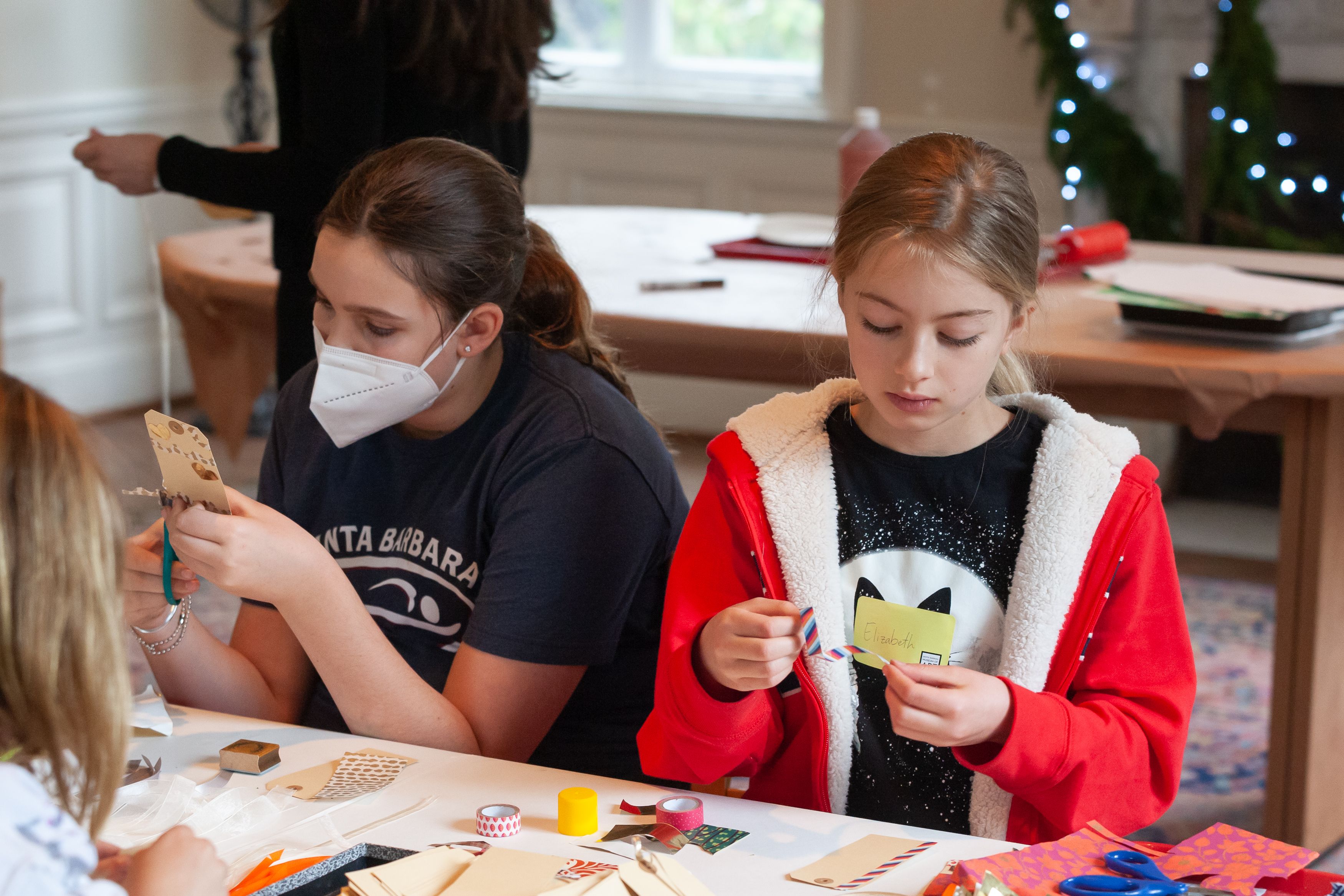 When Lady Ridley-Tree first envisioned the studio art-making potential of RTEC, she may not have even realized the importance of this timeless transformative teaching space. It is a rich and rare resource given by an even rarer woman of foresight, wisdom, grace, and generosity. The promise embodied in that initial gift is renewed in every drawing, painting, performance, and partnership made within its walls.
Ridley-Tree Education Center is just a part of the amazing art and culture offered in Santa Barbara. The Museum itself is home to some of the most important art ever created, including the most extensive collection of works on the West Coat by legendary French Impressionist Monet. In addition, the museum's "Portrait of Mexico Today, 1932," is known for being the nation's only intact mural by David Alfaro Siqueiros.
---
I hope you have enjoyed reading about RTEC, an important part of our local culture, bringing visual riches to those of us fortunate enough to live here. If you're considering moving to any of our wonderful Santa Barbara area communities, please look at my comprehensive website. Then call me at (805) 886-9378, or email me at Cristal@montecito-estate.com for a complimentary consultation.
---
More resources: