8 home protection tips for Santa Barbara sellers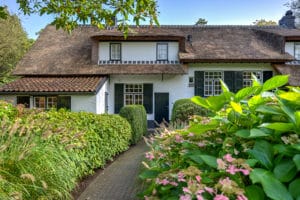 Selling a home in Santa Barbara isn't necessarily unsafe; however, it's always a good idea to take precautionary safety measures to protect your home and treasures as soon as you list with your favorite Realtor®. That's why I've put together these 6 home protection tips that will not only protect you, your home and your valuables, but they might even make your property more attractive to potential buyers.
How to Protect Your Home
Secure all your valuables
In a previous blog, I discussed the importance of hiding your personal stuff and getting rid of any clutter when you're selling your home. Why? Because you want to depersonalize your home to help prospective buyers imagine themselves living there. Start the process of protecting your collectibles and valuables by removing them from your home or at least tucking them away someplace out of sight. Some of the genuine buyers who want to take a look at your property have kids in tow who might have the mischievous (and embarrassing) habit of putting "shiny" things in their pockets. By hiding your valuables, you take away that temptation. Then there are the people who disguise themselves as prospective buyers but are actually staking out your place to steal from you at a later date. The most common items that go missing from homes on the market include jewelry and mini gadgets such as watches, iPods, tablets, and laptops. But other things that could go missing are kids' toys, kitchen items, and expensive artifacts: just about anything that can fit in a pocket is at risk. Some people don't think they need to hide their medications. That's a big mistake. When it comes to how to protect your home, this is a big must-do. Before you show your house to anyone, go through your medicine cabinets and remove all prescription medications before showings.
Keep a record of the people who tour your home
I tell my clients to keep a record of all who enter their home. That means you need to create a space to register the names, addresses and telephone numbers of every single person who steps foot on your property. That way, if anything does go missing, you can go back to your list and contact everyone who toured your property to hopefully lead you to the person or persons who took your stuff.
Work with a well-known Realtor
The very best way to make sure your valuables are safe when selling your home is to work with a reputable Realtor. Be sure to check out my previous blog on how to find the right Realtor to work with. A good agent will have screening precautions designed to keep you (and them) safe from potential stranger danger. I always screen buyers ahead of time and know that other reputable agents do, too. I only tour people I know or those with a pre-approved mortgage or individuals who have enough cash to buy a home outright. Just keep in mind that the minute you register your home on the MLS (Multiple Listing Service) with a particular Realtor, other agents can only visit your home with prospective buyers who should be already pre-approved by your agent.
Say no to the open house
Open houses are becoming a thing of the past. Statistics show that the open house is only profitable for Realtors who want to acquire buyer leads, but not so lucrative for the family selling their home. In fact, open houses account for less than 6% of home sales in today's market. With an open house, a seller opens their home to the general public. I've learned that most people who attend an open house are there to get a peep into your lifestyle. Some could also be there to case your home with the idea of coming back and robbing you when you're not home. Still, others come for the free food and drink most Realtors set up for an open house. The bottom line: if you're truly considering how to protect your home, it's much better to do individual showings with your chosen Realtor.
Make sure your security cameras are in working order
Security cameras are the best way to keep an eye on every nook and corner of your home, whether you're present or not. And today's homeowners have lots of choices when it comes to security. You can stream and record everything using an internet security camera, and these are very cost effective today. Installing one will not only keep you and your family safe while your home is on the market it will also increase its value. Make sure your Realtor and potential buyers know you are filming them. A simple sign that says you're filming will do. Security cameras are an invaluable tool on the list of how to protect your home while it's on the market. Potential buyers will keep their hands to themselves when they know they're being watched.
Secure your personal information
Make sure you hide all personal information when you're showing your house. I'm talking personal finance documents, pictures of you and your family, calendars, fridge notes, magnets and more. Basically, anything that gives away any personal information should be out of sight and secured. The key is to keep your home impersonal so that potential buyers can use their imagination to see themselves living there.
Lock your windows and doors after a showing
If someone is looking to get back into your home following a showing or an open house, they will look for doors or windows that have been left unlocked. Make sure your agent or their representative is present to show your home at all times.
Know who and what is in your house
If someone you don't know walks up to your home asking for an impromptu showing, it's perfectly okay to say no. Have some of your agent's cards handy for those folks and ask them to make an appointment. Before you open your house to strangers, do a walk-through with your agent to make sure you have identified everything that needs to be removed or secured.
Though the home selling process is generally safe in Santa Barbara, by taking these precautionary steps regarding how to protect your home, you can ascertain the safety of yourself and your loved ones. The calming reassurance of a seasoned, knowledgeable, understanding and caring real estate professional like me will set you up for success and help to protect your home during the selling process. If you're looking to move in Montecito, Hope Ranch or any of Santa Barbara's upscale communities, give me a call at 805.886.9378 or email me at Cristal@montecito-estate.com. I'll happily add your listing to my portfolio of fine homes in the area and make sure you, your family and belongings are safe while your home is on the market.