SCHOOLS, SIDEWALKS, NEIGHBORS, AND MORE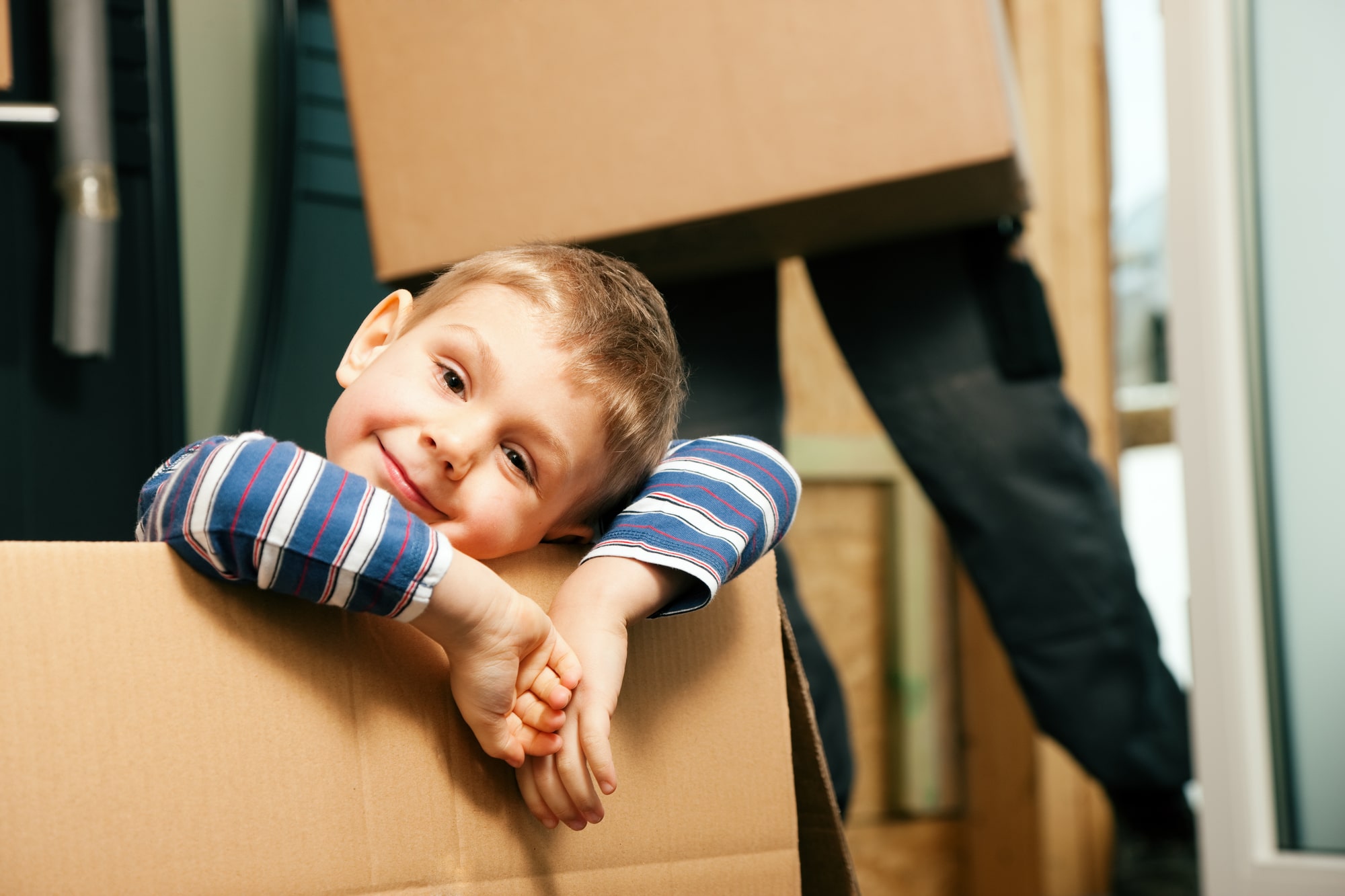 Moving to a new home can be a fun and exciting time for a family. Whether you're moving with children or aging parents, there are some important things to consider before you begin your search. To find the right home, make sure to consider these 6 things:
1. The Importance of our local school districts
The quality of a local school district is top-ranked among today's home buyers' wish lists. And that means that the quality of schools has a major impact on home prices. In fact, economists have estimated that homeowners can reap a 2.5% increase in the price of their home just from a 5% improvement in a district's overall test scores.

Affluent homebuyers seem to choose to live in the most sought-after school districts. Right or wrong, according to recent statistics, the more affluence there is in a community, the higher the test scores. These scores are just one important measure of "good schools," but they're a highly quoted gauge. It could even be suggested that high home prices make for better schools.

Realtor.com surveyed homebuyers to find out about the importance of good schools to property purchasers. The results showed that 29% of people considering moving to a new home listed school quality and 22% listed proximity to schools as deciding factors in their home purchase. The survey also found that many homebuyers are willing to pay more for homes near good schools.

We who are fortunate enough to live in Santa Barbara have a lot to be grateful for when it comes to our schools. There are excellent public and private elementary, middle, and high schools in the community.

Buying in a good school district is important, even for those who don't have school-age kids and have no plans to have any. The fact of the matter is, when researching moving to a new home, young families always will do their home search based on location in general and good school districts in particular. The better the school district, the higher the values of the surrounding homes can be. We also have colleges, universities, and graduate schools, which makes Santa Barbara an excellent choice for those looking to invest in real estate.
READ: The Santa Barbara School District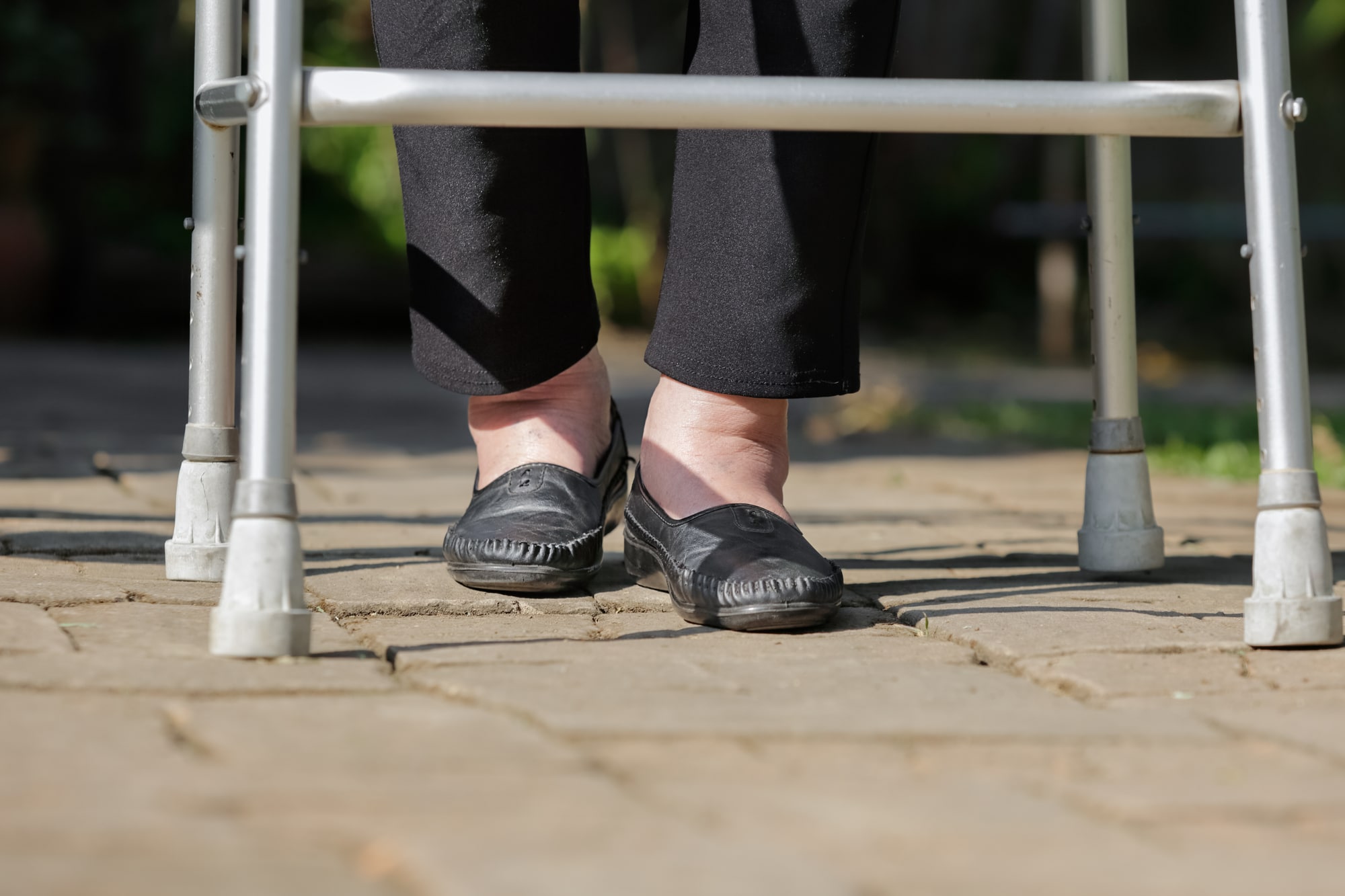 2. Sidewalks
Most parents steer clear of homes located on busy streets to ensure their little tykes don't end up chasing baseballs into oncoming traffic, and aging relatives will be safe to walk outside. Sidewalks offer an extra layer of safety, providing a buffer between cars and people at play. Sidewalks are also crucial while children are in the stroller/tricycle/wagon phase. Plus, a nice family walk after dinner is always enjoyable in our neck of the woods.
READ: Open, Closed and Beyond: A Real Estate Pro's Guide to Kitchen Design
3. An open floor plan
Bonus rooms may sound like the perfect place to corral rambunctious kids, but they're not so great for toddlers or any children who have to be constantly supervised. An open-concept or great room, where the kitchen, dining, and family room all open onto one another offers parents a bird's eye view of the common areas. Having a great room within an open floor plan increases quality time and allows for families to gather together while each member still has space for themselves.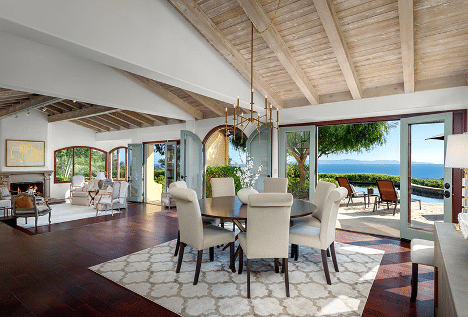 4. Easy sightlines to the backyard
Everyone knows the importance of having a yard, but unless you plan to go outside every time your children or aging parents do, you'll also want to check how viewable that yard is from indoors. Take the backyard of my Montecito Ocean View Mediterranean-style Charmer pictured above. As you can see, the backyard is easily monitored from inside the magnificent home's grand room from a myriad of large windows and French doors. Perched atop Mariposa Lane, this Mediterranean charmer is an oasis of peace and tranquility with 4 bedrooms and 4 baths.
READ: Montecito: Best Place to Live in the Santa Barbara Area
5. Nearby amenities
There are many family-friendly things to do in and around Santa Barbara; from our museums, like the Santa Barbara Museum of Natural History, to exploring all there is to do up and down the coast. Among our beautiful beaches, many are many family-friendly, including Leadbetter Beach, East Beach, Butterfly Beach, Miramar Beach, and Carpinteria State Beach. The Santa Barbara Zoo, home to exotic animals from diverse ecosystems, is the perfect destination for kids of all ages. I'd say it's worth a visit just to see the native California condors and to hand feed the ​resident Masai giraffes. There are also many parks around town including Alameda Park. Known as Kid's World, this playground has plenty of slides and swings, and a huge castle structure for children to explore, plus a separate area for smaller kids.

Santa Barbara County seniors have access to a variety of fun things to do as well as necessary services. The surrounding mountains and breathtaking ocean views make the quiet, old mission town a great place for seniors. Our year-round Mediterranean weather is perfect; not too hot and not too cold. Plus, there are many community programs designed just for those who are older and wiser. Check out the Santa Barbara Senior Resource Guide for more.
READ: Celebrity Living in Santa Barbara
6. The neighbors
People who live in Santa Barbara tend to be educated and community-oriented. We even have many celebrity residents that enjoy the peace and safety found in Santa Barbara. Still, when moving to a new home, families need to check the National Sex Offender Public Website to pinpoint the locale of any sex offenders in any given neighborhood. Remember, there are people who prey on those considered more vulnerable. Typically, that includes women, children, and seniors.
---
As you can see, there are many things to contemplate when thinking about moving to a new home. If you're considering buying in any of the upscale communities of Santa Barbara, I'm here to help. Just call me at +1 (805) 886- 9378 or email me at Cristal@montecito-estate.com. I'll be happy to offer my expertise and help you make the right decision where your family can be safe and flourish.
---