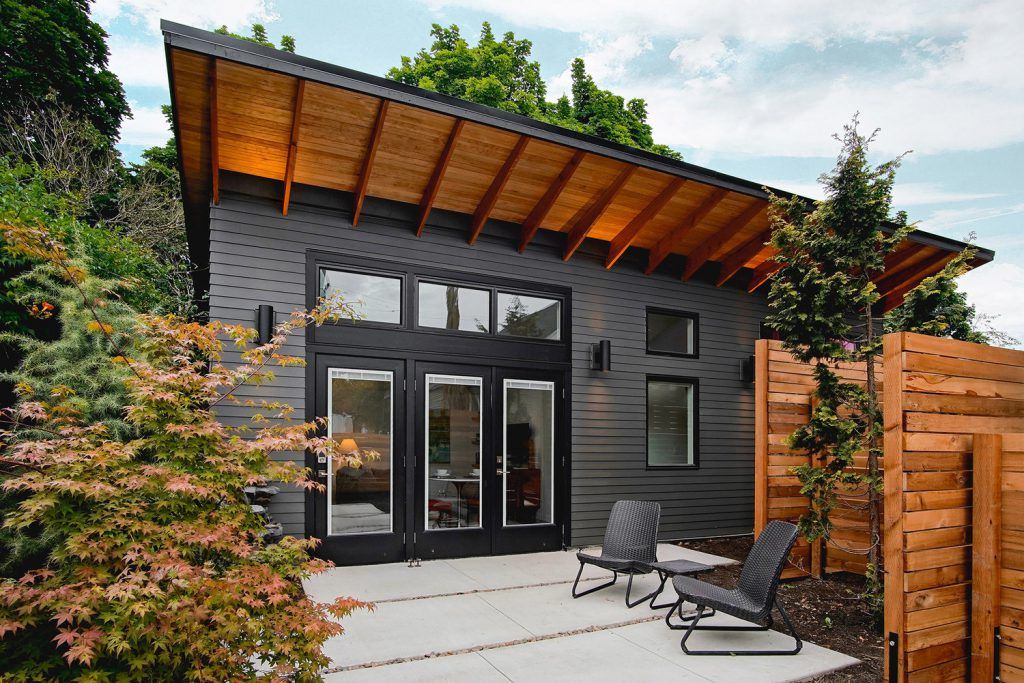 What is an ADU?
An ADU is a residential dwelling built on the same parcel as a primary home designed to provide independent living facilities for one or more persons, providing separate and permanent provisions for living, sleeping, eating, cooking, and sanitation. Due to new ordinances, ADUs are permitted in any Santa Barbara residential zone. And that's a good thing since these tiny homes have risen in popularity in recent years. ADUs give homeowners many options. Here are 7 reasons why:

1) Sharing Economy
As sites like Airbnb and VRBO become more popular for travelers or short-term renters, there is a need for smaller living spaces that are versatile. For existing homeowners, ADUs can be great income generators.
2) Aging Population
As Baby Boomers become the largest aging population, many seniors opt to live near their families but not entirely with them. ADUs make that possible.
3) Affordable Housing:
Many municipalities are experiencing higher housing costs. Adding more ADUs within existing neighborhoods allows for a simple solution for employees to live near where they work.
4) Tiny Living
Most ADUs are smaller than the main dwelling and are often less than 900 square feet. The recent popularity of tiny homes and minimalism has made this smaller living style more popular.
5) Increased Property Values
An ADU increases the value of a property significantly. The investment is a no-brainer for Santa Barbara homeowners.
6) Passive Income
ADUs are an excellent source of passive income for homeowners since long-term renters are looking for an alternative to apartment living. Today's renters want a home that offers a sense of their own space — a space that is not communal. ADUs offer the perfect solution for both homeowners and renters.
7) Work From Home
With so many employees working from home these days, many Americans have turned their ADU into a home office space.
ADU Categories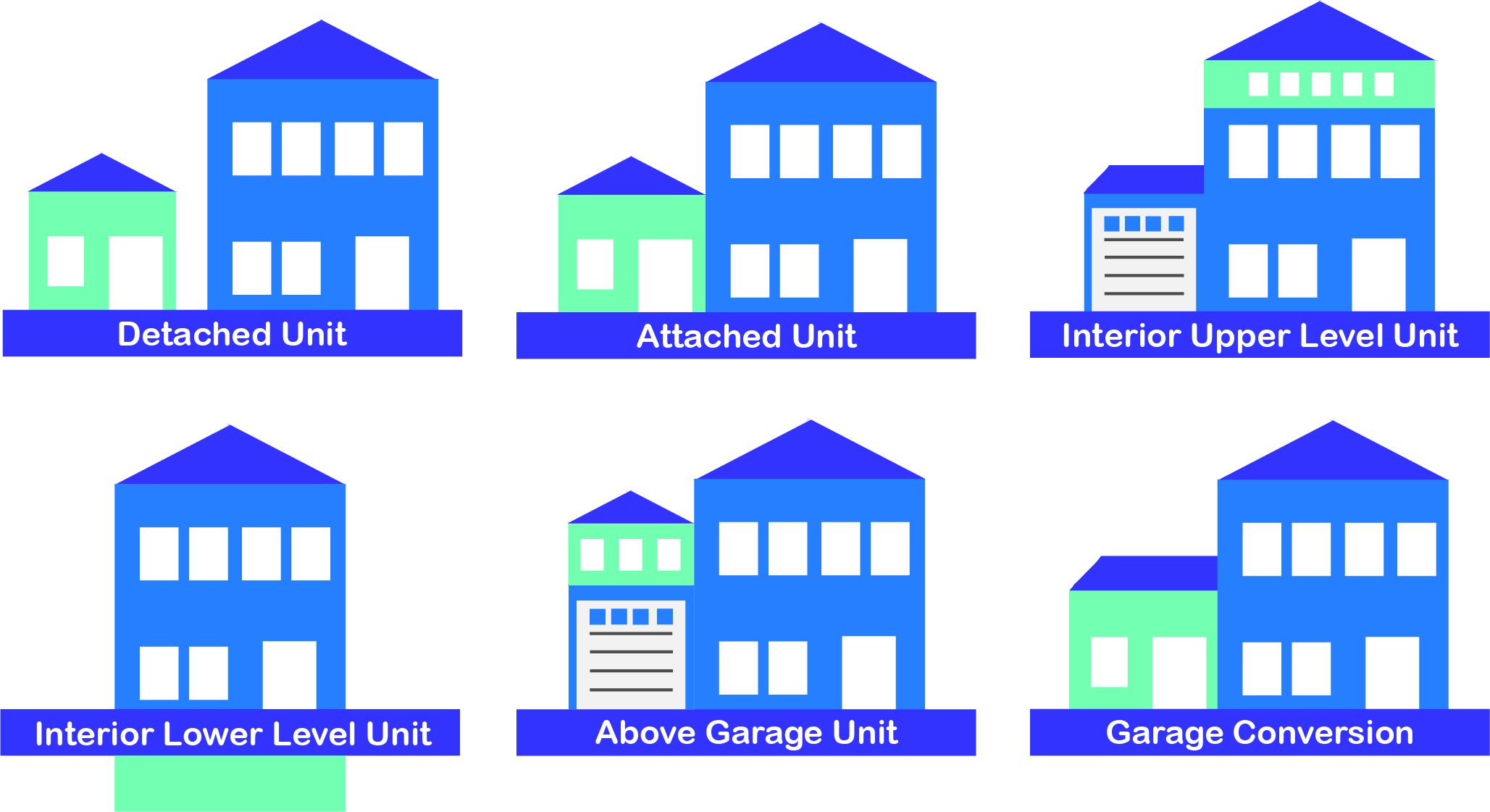 When it comes to building an ADU, there are 3 main types:
Attached (AADUs)
AADUs may be attached to, or located within, the proposed or existing primary dwelling. In addition, they can be built as additions or converted from existing, unoccupied spaces like a garage or a storage room.
Detached (DADUs)
DADU can either be newly constructed on the same lot as the primary dwelling or converted from an existing accessory structure, such as a detached garage or storage shed.
Junior Accessory Dwelling Unit (JADU)
This category refers to a housing unit built within a single-family dwelling on an owner-occupied property. JADUs are limited to 500 square feet in size, require a separate exterior entry and efficiency kitchen, and may share a bathroom with the primary residence or include their own bathroom.
The Laws Surrounding ADUs Have Changed
In 2022, California passed legislation to make ADUs easier to build. The new state laws, effective January 1, 2023, increase the maximum building height and make a few technical changes. In addition, the City of Santa Barbara adopted amendments to the new ADU Ordinances last February. As a result, Chapter 28.86 of Title 28 of the Santa Barbara Municipal Code has been amended to:
A. Expand opportunities in the City to create additional housing to suit the spectrum of individual lifestyles and space needs, allow more efficient use of existing housing stock and public infrastructure, and provide a range of housing opportunities.
B. Allow accessory dwelling units or junior accessory dwelling units as an accessory use to a primary residential unit, consistent with California Government Code Section 65852.2 or 65852.22 and the California Coastal Act, as applicable.
C. Promote accessory dwelling units or junior accessory dwelling units with high-quality designs that are compatible with the surrounding neighborhood, historic resources, and historic districts; preserve the City's coastal resources; promote long-term sustainability; and contribute to a desirable living environment.
If you are ready to move forward, here's a list of Santa Barbara ADU Contractors recommended by Houzz, all capable of creating the perfect ADU for you.
---
Accessory dwelling units are welcome in cities like Santa Barbara. I have many luxury property listings in Montecito, Hope Ranch or any of Santa Barbara's upscale communities, some already have ADUs, and others are perfect for ADU additions. All you need to do is call (805) 886-9378 or email me at Cristal@montecito-estate.com, and I'll arrange the rest.
---

Other Resources:
What Makes a "Luxury Home"?
Maximizing Profit When Selling a Home
What Every Seller Needs to Know About Home Inspections