12 Tips on taking the plunge and creating the perfect office in your Montecito home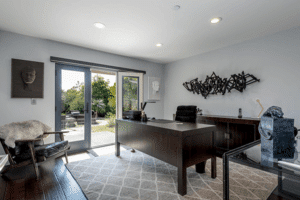 Recent data compiled by a consortium of economists, data scientists, designers, researchers, and business executives compiled a comprehensive report, Data USA, that revealed approximately 20% of Montecito residents work from home. That's more than 3 times the number of home-based workers in neighboring Santa Barbara and nearly 10 times the national average.
Nonetheless, according to a "State of the American Workplace" Gallup survey of 15,000 adults, more Americans are working from home today. Last year alone, 43% of those questioned by the polling agency said they spent at least some time working remotely. Employees who spent 60% to 80% of their time away from the office had the highest rates of engagement, according to the study.
Although this trend nationally is being driven by employees, not employers, it's a good bet much, if not most, of Montecito's home-based workers are independent, freelance professionals. When it comes to traditional employees of businesses, however, findings show that 51% of them would change jobs for flextime and 37% would move for a role that allowed remote work. Watch this interview with Gallup expert, Ed O'Boyle, who explains why the changing workplace is so important.
Based on that video, looks like the old ways of running a workplace are no longer getting the intended results from today's employees. Instead, leaders who want to build an exceptional workplace are focusing on gaining insight into what motivates each employee. And since most workers say they love the flexibility of working from home, it's time that employers got onboard.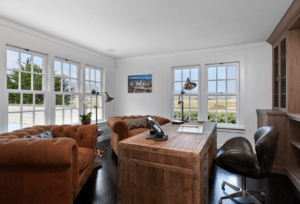 "Gallup consistently has found that flexible scheduling and work-from-home opportunities play a major role in an employee's decision to take or leave a job," the report says. "Employees are pushing companies to break down the long-established structures and policies that traditionally have influenced their workdays."
Employers who have embraced the movement report that their employees who work from home are actually more productive than those who must report to an office. The report also suggests that the additional flexibility is helping close the gender gap.
"Nobody wants to be the female in the department who says, 'My kid threw up on me this morning; I can't come in,' " said Annie Dean, who starting Werk with Anna Auerbach. The two professionals saw a need and created this new job search company that negotiates for flexibility with employers before posting jobs. "Eighty percent of companies say they offer flexibility, but it's a black market topic. You raise it and you're not taken seriously."
The chart below shows the percentages -- in different vocations or professions -- of those who work from home, or, at least, outside of a traditional office: Although widespread in today's workplace, the shift toward remote work is not universal. Some fields that have traditionally not allowed employees flex time include community and social services; science, engineering, and architecture; and education, training, and library.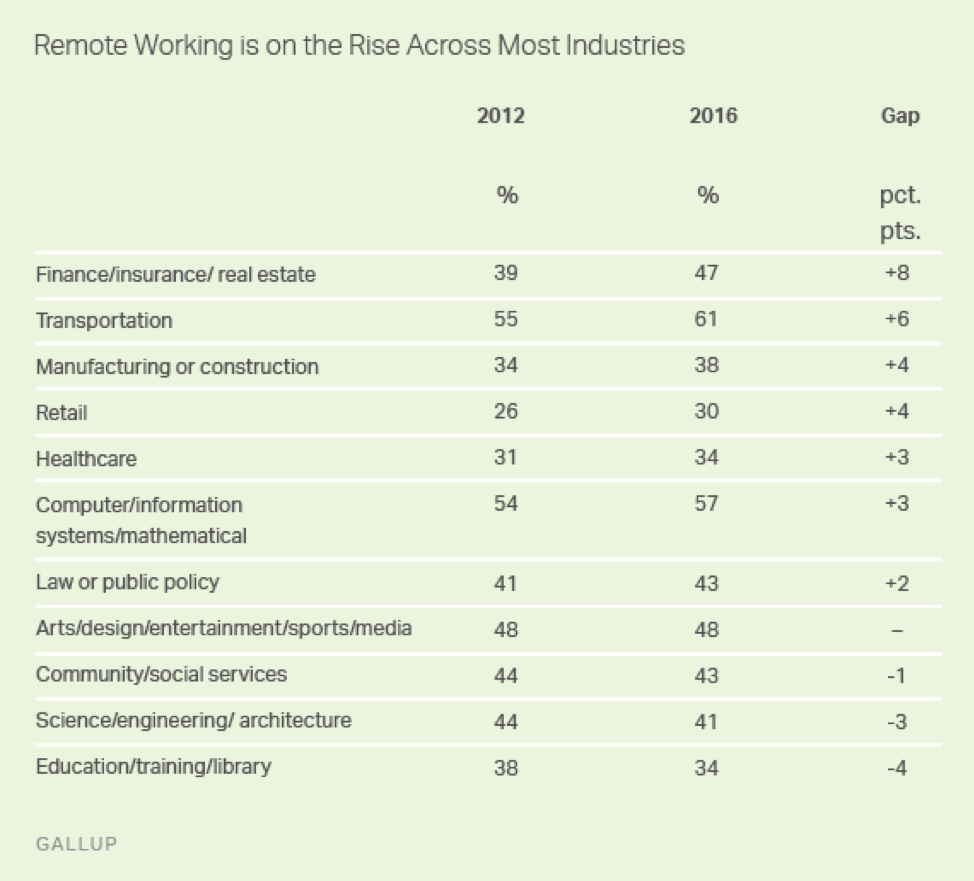 Most other industries are embracing the idea of working from home. The world of finance, insurance, and real estate industries top that list. In the transportation, computer, information systems and mathematics industries, well over half of employees work remotely some of the time.
"In spite of the additional time away from managers and co-workers, they are the most likely of all employees to strongly agree that someone at work cares about them as a person, encourages their development and has talked to them about their progress," Gallup reported.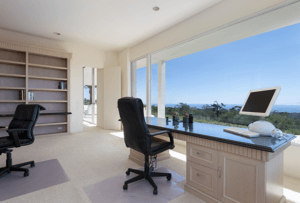 For those who are currently working from home or plan to make the change, here are 12 things you need to know:
Create a space that inspires
Find the right space in your home that motivates your work, soothes your senses and brightens your day.
Determine Your Theme
Some suggestions include monotone, minimalist, florals. The ideal theme speaks to your personal aesthetics.
Get organized
No matter how ascetically pleasing your home office is, if it's not strategically organized, it won't stay that way for long.
Make the most of color
Research shows that color can elevate your mood and productivity.
Keep it light
Smart lighting is essential in any room. But it's especially important in your home office.
Adopt a plant
Because no workspace is complete without a little greenery. Besides, plants help reduce stress and create a feeling of well-being.
Stock up on essentials
By having everything close at hand, you won't waste time looking for your favorite pen.
Set your own hours
Studies show that those who keep regular working hours are the most productive working at home. That's not surprising since no one's watching you from your home office. You don't necessarily feel that same peer pressure or communal obligation to get stuff done. (And you don't have to get out of your pajamas.)
Get started early
Dive into your to-do list as soon as possible after you wake up. Simply getting a project started first thing in the morning can be the key to making progress on said project all day long. You no longer have that commute to wake up.
Act as if you are going to the office
Set your alarm, keep regular working hours, structure your day as you would at the office, and stay focused. If you have an online calendar, create personal events and reminders that tell you when to shift gears and start on new tasks. Google Calendar makes this easy.
Don't mess around on social media during working hours
We all know how easy it is to waste hours on social media. Don't do it! consider working primarily in a private or "Incognito" browser window. Instead, use technology to stay connected with team members.
Pick a definitive finishing time each day
You might be under the impression that working from home establishes more work-life balance but be careful with that assumption. Working from home can also feel like being at a casino. In other words, you can get so caught up in your activity, in a relaxing environment, that you lose complete track of time. For more details on the topic, read this article.
I have the best of both worlds when it comes to my work environment. I have a lovely office in my Montecito home, but I also have access to personal space at the Berkshire Hathaway HomeServices office on Coast Village Road in Montecito. I love having a flexible schedule and find it has helped me be named one of the "Top 100 Influential Real Estate Agents in Southern California" by Real Estate Executive magazine.
---
If you're looking for a new home where you can work in your pajamas, why not have a look at my public and private featured listings in Montecito? Most of those distinctive properties either have an existing home office or provide plenty of space to create one. After you peruse my listings, give me a call at 805.886.9378 or email me at Cristal@montecito-estate.com. We'll arrange a tour of those listings that catch your eye. I'll even help you set up your own home office and make sure it's the perfect space for working from home.
---