IS AN iBUYER A GOOD CHOICE FOR YOU?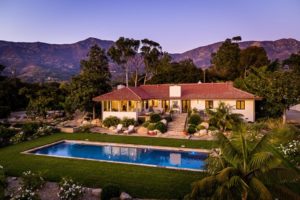 "Instant offer" or iBuyer programs are grabbing so much attention these days in the real estate industry. The attraction of these programs for home sellers is convenience. iBuyer sales move quickly because they utilize a simpler process.
One big bonus for the homeowner is that it comes without the usual issues of showing and staging a home. Selling your home this way may sound like a good idea, but is it? The truth is that as with anything else, convenience comes at a cost. And a seller's cost will be much less when they list their home with a Realtor®. Plus, the home will sell for more (meaning more profit) than had the seller used iBuyer.
READ: What You Really Need to Know to Find A Real Estate Agent
What is an iBuyer?



An iBuyer is a real estate investor that uses an automated valuation model (known as an AVM) and other technology to make cash offers on homes. And they do this quickly, relying on a mountain of data points of comparable home sales.
iBuyers will often purchase homes sight unseen, which means no time or energy has to go into staging or open houses. This concept is not new as there have been a number of similar programs in the past. However, today's iBuyers are backed by groups of investors and are rolled out on the Internet. They are also being implemented on a much larger scale than ever before.
Who is offering iBuyer programs?
Berkshire Hathaway HomeServices is one of many companies that offers the iBuyer alternative. While the outcome is the same no matter who you use — a seller ends up selling their home for cash, quickly — the process can vary by company. There are many requirements a home needs to meet in order to qualify for the iBuyer program, including the age of the home and maximum price range.
How does the iBuyer process work?
A home seller goes to an iBuyer's website, plugs in their home's address, and fills out a questionnaire regarding the property for sale. Since the "I" in iBuyer stands for instant, the seller will receive a cash offer on their home within about 24 hours. From there, the seller can decide whether or not to move forward with the said deal. Depending on a seller's preference, the transaction can close in a matter of days.
DISADVANTAGES OF SELLING TO AN iBUYER
While the speed and convenience may sound good, keep in mind the big downside of iBuying is that it all comes at a price. Selling to an iBuyer often means you make less money on your sale than through the traditional route of working with a real estate agent who preps your home for sale and negotiates the best offer.
Here are 3 of the major downsides to selling using an iBuyer program:
Like any business, iBuyers are in business to make a profit. As a result, people who sell their home to an iBuyer often end-up paying for that convenience, and at the end of the day, netting less money. The reason for this is that iBuyers charge a fee for taking a house off your hands and prepping it for sale. That fee averages around 6% to 8% but could be lower or higher based on how long it will take to sell the home.
Compare that to the typical commissions for a real estate agent of around 5% to 6% of a home's final sales prices and you'll see selling this way could mean losing out on some major profit. A recent MarketWatch study of 26 home sales to iBuyers found that these home sellers make, on average, around 11% less than owners who sell to a traditional buyer.

Right now, iBuying is still in its infancy. Nonetheless, the iBuyer space is quickly expanding its reach. Experts say iBuying works best for homeowners who are selling an ordinary home in a location with a lot of homogeneity. Translation: that is not the case for homes for sale here in Santa Barbara.
Simply put, iBuying doesn't typically account for unique homes as we have here. Just check out my listings, like the Re-imagined Montecito Farmhouse Compound pictured on the top of this blog, and you'll see what I'm talking about.
You'll notice that all of my listings offer significant intangibles, like beautiful ocean and mountain views. Forget about reaping any profit on those intangibles when you sell this way. Think of iBuyers as more of a cookie-cutter way to sell a cookie-cutter home in a cookie-cutter location.
Read your documents carefully
By selling through an iBuyer, sellers don't have the added benefit of working with a professional like me who has years of experience working in the real estate field. I take pride in looking out for my client's needs, especially when it comes to the fine print of the deal. The iBuyer seller needs to review their documents themselves and do so very carefully. I would even suggest you have your real estate attorney look over the documents before signing anything.
Here are the steps a seller needs to take: (a.) consider the initial iBuyer offer price, (b.) subtract any fees the iBuyer company is charging, and (c.) subtract any allowance for repairs. Keep in mind, the iBuyer's cost for repairs may be way more than what a homeowner would pay for a contractor to do the work.
READ: Real Estate Investing: Still the Best Choice Anyone Can Make
Is selling your home to an iBuyer right for you?
Ultimately, whether or not you should sell through an iBuyer boils down to this: iBuying allows homeowners to sell their home quickly, BUT sellers must consider that this speed comes with a discount. If the benefit of a speedy sale is more important to you than getting the highest sum of money for your home, iBuying is a viable option.
---
I hope I've answered the question "What is an iBuyer?" Now you know that if profit is your chief priority, hiring a Realtor is probably your best bet. And if you're ready to list your home in Montecito or Santa Barbara, have a look at my sales, then allow me to personally explain how I can sell your home in record time for the biggest return on investment.
Just give me a call at (805) 886-9378 or email me at Cristal@montecito-estate.com. I'll happily add your home to my portfolio of fine properties and help you find the perfect family home in the area at the same time. Now that's something any iBuyer program cannot offer!