WEALTHY VIETNAMESE ARE HOUSE HUNTING IN CALIFORNIA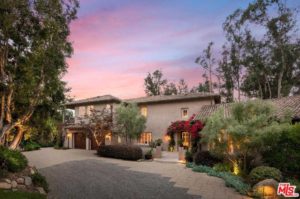 Once known as one of the poorest countries in the world, the boom in Vietnam's economy is changing that reputation. In the fourth quarter of the last fiscal year alone, the country recorded 7.1% economic growth, making it one of the best performers globally today.
This assurgent trajectory began when Vietnam opened itself up to foreign investment and joined the World Trade Organization. And the latest numbers show that this is just the beginning of the story. The Communist nation's economy is expected to grow 6.7% this year: the fastest rate in Southeast Asia. This forecast is positive for home sellers in Santa Barbara as more luxury homebuyers travel here to invest in the United States. The state of California is one of the most popular areas on the list of places Vietnamese are moving.
That record financial growth has transformed the skyline in Saigon (a.k.a. Ho Chi Minh City) over the last decade. Today, that skyline is filled with new flashy towers of glass and steel. And now, experts are seeing the country's economic advancement expand beyond Vietnam's borders. This is due to the increasing number of individuals who find themselves with the means to invest internationally; including right here in Santa Barbara.
"Across Vietnam, and particularly in Ho Chi Minh City, high-end real estate has spurred a wave of local and overseas interest and investment," said Dung Duong, senior director, national head of professional services at CBRE Vietnam.
Vietnam is emerging as a global manufacturing and export powerhouse; making personal wealth in that country explode. In fact, the number of millionaires in Vietnam is expected to grow from 12,327 last year to 15,776 by 2023. That's a healthy 28% increase. And those millionaires are interested in investing beyond the country's borders. However, in order to take advantage of this new trend, a real estate professional must be fluent in working with the country's outward currency restrictions. In Vietnam, that is done a little more quietly than it is in other countries.
"There are more and more Vietnamese investing in overseas property," Ms. Duong said. "Ten years ago, only those who had relatives would buy properties overseas, so that they could live close to their parents or siblings. But these days, there is an increasing trend of wealthy parents sending their children to study internationally, and these parents are also investing in overseas property for their kids."
Where The Wealthy Vietnamese Buy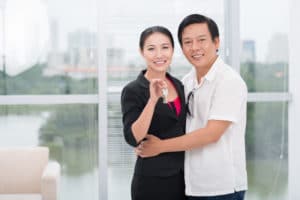 Experts are seeing English-speaking countries such as the U.S., Canada, Australia and the U.K. as the most popular among ultra-high-net-worth Vietnamese. That's because those countries offer some of the best educational opportunities and investment potential around the world.
"In recent years, we have seen more investment into European countries, where it is easier to gain citizenship, including Cyprus, Malta, Portugal, Hungary and some of the Eastern European countries," Ms. Duong said. Properties bought in those countries will often become permanent residences for some, if not all, family members.
The U.S. is particularly popular due to our EB-5 visa program allowing immigrants who invest at least US$500,000, (that figure will rise to US$900,000 after Nov. 21) to become permanent residents. Because the EB-5 program places no restrictions on where investors can buy property, many are drawn to states with an existing Vietnamese community, such as California. New York and Washington, D.C. are also popular.
Read: Cristal Clarke: The Expert in the Montecito Real Estate Market!
Vietnamese make up one of the biggest refugee groups in U.S. history. Of the 1.2 million Vietnamese Americans counted in Census 2000, one in three lives in California. Many of the county's millionaires who already live here send money back to relatives and keep close tabs on social and political changes in their native country.
"People have built homes in Vietnam," said Hien Duc Do, a sociologist at San Jose State University. "They call them Santa Barbara and San Luis Obispo."
As you can see, wealthy Vietnamese who are doing well in Vietnam's economy have a special interest in California's Central Coast. They know those who purchase a luxury home here are proud to live in a place known as a playground for the rich and famous and, quite simply, paradise. But who isn't? That's thanks to our perfect year-round climate, beautiful breathtaking beaches, cultural amenities that can compete with those found in bigger metro areas, the Mediterranean-style architecture and so on.
Read: Santa Barbara: Oasis of Arts and Culture
---
Whether you already live in the Santa Barbara area or are considering moving here, you already know about its beauty and amenities. I have the experience, knowledge, and contacts to help locals and international buyers alike find their dream home or home away from home. Call me at +1 (805) 886-9378, or email me at Cristal@montecito-estate.com. You might begin your search by checking out my portfolio of fine homes, like the one pictured at the top of this blog titled A Touch of Tuscany in Montecito.
---