LOCAL REAL ESTATE DEMAND IS, IN A WORD, RELENTLESS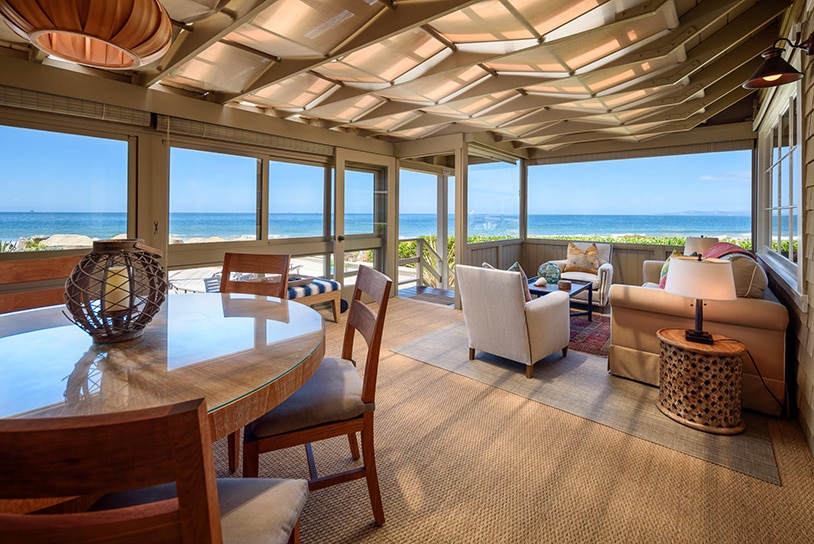 The Santa Barbara real estate market is continuing to surge, with prices soaring, even as more inventory hits the MLS. In May of 2021, Santa Barbara home sales shot up 61.3% compared to last year, selling for a median price of $1.8M. On average, homes in Santa Barbara sell after 37 days on the market compared to 57 days last year. There were 126 homes sold in May this year, up from 49 last year.
This strong seller's market, which began in 2020, continues to intensify. Despite the increase in listings, like my latest Quintessential California Beach House on Padaro Lane pictured above, inventory has not kept up with the relentless buyer demand.
There are many factors that are causing the nation's current residential housing boom. First off, it is being driven by our improving economy. Another factor centers around millennials who are reaching their prime homebuying years. Low mortgage rates and an increase in working from home ignited by the pandemic are also fueling the rapid increase. In fact, more existing homes were sold in 2020 than in any year since 2006. My personal sales total in 2020 was in excess of $260M, a record-breaking year for me. And this year is shaping up to be another one for the record books. Check out my latest newsletter with details regarding the current market in and around Santa Barbara.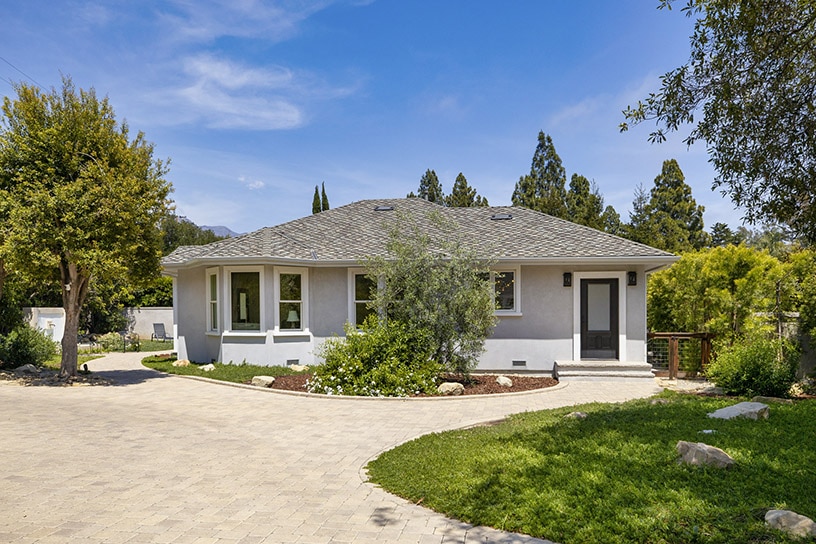 Buyers Feel FOMO on an Epic Scale
Due to buyers' epic sense of FOMO (fear of missing out) along with an increase in the number of exceptional listings like my Montecito California Cottage pictured above, top agents like me are experiencing multiple offers, and bidding wars with final sales above list price, pending in mere days.
This new high is thanks largely to a few beach sales in Carpinteria, including my Charming Ocean View Ranch-style Home, which sold for top dollar. The quick sale of my Magnificent French Provincial-Style Birnam Wood Residence is a prime example of the booming market in Montecito. In the Santa Barbara real estate market, my Warm and Bright Single Level Ranch Style Home listing sold in record time. Don't let FOMO get you down. I'm adding amazing listing practically every day to share with you.
READ: Attention Vacation Rental Owners (and Potential Owners)!
Job Growth's Effects on Real Estate
Does job growth really affect the real estate industry? You bet it does! The single most important factor in determining the past and future of real estate is the number of people employed. In the single month of March 2021, California gained 135,300 jobs, still down nearly 1.4 million from a year earlier and 1.7 million below the pre-recession peak reached in December 2019.
The quantity of jobs in California directly impacts statewide homeownership. Makes sense when you consider that without a paycheck, nobody can afford to buy a house, let alone rent an apartment. Demand for all types of Santa Barbara real estate increases when the number of local jobs grows, as we've seen in the past during periods of economic development or boom. Additions to the local labor force tend to drive prices up on properties in the vicinity and results in local construction of homes and rentals.
Millennials Lead the Homebuying Charge
There's a good reason that millennials, those born in the early 1980s to the early 2000s, are leading the current homebuying charge. Older millennials, who are turning 40 this year, want more space for their growing families. Right behind them, younger millennials are entering their peak homebuying years creating a new wave of buyers who will have the opportunity to build and pass on wealth while shaping the market for years to come. And Santa Barbara checks all the boxes this generation is looking for—the average millennial buyer wants a house with a nice backyard in a desirable, quiet location. Check, check!
Historically Low Mortgage Rates
Experts say much of the continued real estate frenzy has to do with low mortgage rates. Even if you plan on paying cash, the historically low numbers have a real bearing on all real estate transactions.
The Fed's current policy, which began in the wake of the 2008 financial crisis, even has a name: quantitative easing (Q.E.). That's Fed-speak for when the central bank goes into the market, month after month, to buy Treasury bonds, mortgage-backed securities and other forms of long-term credit to drive up the price of these securities and lower their yields. In effect, this keeps long-term interest rates lower than they otherwise would be.
READ: Moving to a New Home: 6 Considerations for Families
In the wake of the economic slowdown as a result of the onset of the Covid-19 pandemic in March of 2020, that short-term strategy effectively kick-started the economy. But many people are wondering how long Jerome Powell, the chairman of the Fed, will keep rates so low. Experts even worry that Powell's decision could be helping to inflate bubbles in housing, lumber, copper, Bitcoin and stocks, bonds and other assets. And there's evidence behind this concern. The Consumer Price Index, a gauge of inflation, rose 5% last May, which is the fastest rate in nearly 13 years.
It's unclear what the Fed will do now that everyone is addicted to these low-interest rates. But, as the saying goes, "What goes up must come down." That's why I'm telling all my discerning customers who are on the fence about selling to do it now.
If you're considering taking advantage of the current Santa Barbara real estate market boom, I'm your agent. You can count on me to both sell your existing home and find your new real estate asset at the same time, which makes both transactions easier. Just check out all my exceptional listings in Montecito, Hope Ranch or any of Santa Barbara's upscale communities. As I explained above, this is an excellent time to sell. Contact me at (805) 886-9378 or email me at Cristal@montecito-estate.com and allow me to do the rest!