SBIFF 2021 FEATURES ONLINE VIRTUAL EVENTS AND BEACHSIDE DRIVE-IN SCREENINGS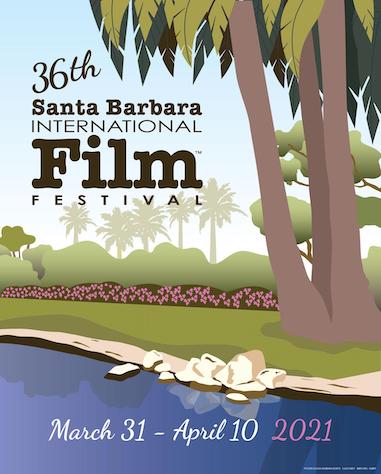 COURTESY OF THE SBIFF
The 36th Santa Barbara International Film Festival (SBIFF) is doing things much differently this year in light of the coronavirus pandemic. The acclaimed festival, which takes place this year March 31-April 10, is offering two unique ways to celebrate the world of film: online and beachside drive-ins.
Roger Durling, SBIFF's Executive Director explains: "It's imperative we bring a sense of hopefulness to 2021, but in the safest way possible. A virtual component was a given but experiencing movies in socially distanced cars and being by the ocean felt oh so perfectly Santa Barbara, California."
READ: 20 Things to Love About Santa Barbara
The Santa Barbara International Film Festival, which, typically occurs in January, shifted its dates forward for its 36th annual event after the Academy of Motion Picture Arts and Sciences postponed the 93rd Academy Awards telecast by two months, to April 25, 2021. The SBIFF had previously been set for Jan. 27 – Feb. 6, 2021. The reason behind the date change has to do with the fact that SBIFF has become a key stop for awards campaigns.
"Like so many other prestigious ceremonies and events, we've had to adjust our plans in this extremely unprecedented era," said Durling. "There has never been a more critical time to celebrate cinema and its ability to get us through extremely challenging circumstances, whether on a personal level or on a global scale, by keeping us entertained, informed and inspired."
Over the years, the acclaimed Santa Barbara International Film Festival has become one of the leading film celebrations in the United States. More than 100,000 attendees look forward to the event that attracts the best of independent and international cinema. 2021 will be another for the record books, with a stellar line-up of movie magic and fun, including over 100 films, many of them world and U.S. premieres.
New: Beachside Drive-Ins
This year, film buffs are invited to attend two high-end beachside drive-in movie theatre screenings of over 80 films—free of charge. They'll be hosted at Santa Barbara City College, and all one needs to do to attend one of the screenings is RSVP.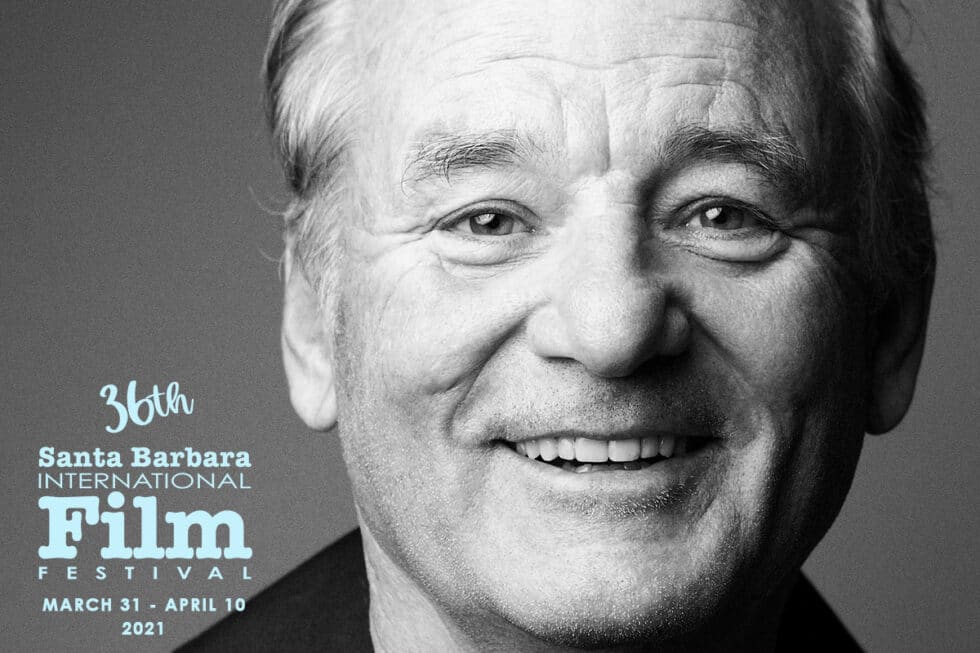 COURTESY OF THE SBIFF
Virtual Events
In addition to the drive-ins, SBIFF is offering a ticketed virtual component, hosting virtual online film-screenings, Q&As, industry panels and celebrity tributes. Tributes consist of intimate and insightful conversations between the moderator and recipients, discussing their careers and culminating in award presentations.
READ: Celebrity Living in Santa Barbara
Award Presentations
This year's top celebrity award winners include Carey Mulligan, who will be honored with the Cinema Vanguard Award; and Bill Murray, who will be honored by the Maltin Modern Master Award. This year's Virtuosos Award recipients include Riz Ahmed, Maria Bakalova, Kingsley Ben-Adir, Andra Day, Sidney Flanigan, Vanessa Kirby, Tahr Rahim, and Zendaya. The Outstanding Performer of the Year Award will be presented to Sacha Baron Cohen; Delroy Lindo will be honored with the American Rivera Award; and Amanda Seyfried is set to win the coveted Montecito Award.
READ: Santa Barbara Living: Testament to Why It's a Top 100 City
Filmmaker Ellie Foumbi will join the festival to discuss her two short films:
No Traveler Returns explores a young African immigrant's struggle to adjust to life in America which leads him to an existential crisis.
Home is about the difficulties one can experience when moving, especially when the new neighborhood turns against you.
2021 SBIFF Films
SBIFF received a record number of film submissions this year, and its slate will feature a diverse lineup including several world and U.S. premieres.
"We have poured all of our creativity into this plan and are very proud of the shape it is taking," Durling said. "SBIFF 2021 will be completely unique and marked by the excellence SBIFF is known for."
Some of the exciting titles to catch include:
Save Yourselves!
Directed by Alex Huston Fischer and Eleanor Wilson, and staring Sunita Mani and John Reynolds, this alien sci-fi comedy is about a Brooklyn couple who find themselves dependent on technology and unable to put down their phones. They seize the chance to head to an isolated cabin in the woods, but are blissfully unaware when aliens attack the earth.


Odd Man Rush
From Gravitas Venture is a coming-of-age sports film that will be released on September 1, 2021, but if you purchase tickets now, you can be among the first to see it. The film, based on Bill Keenan's memoir of the same name, stars Jack Mulhern, Dylan Playfair, Elektra Jannson Kilbey and Trevor Gretzky, son of hockey star Wayne Gretzky. Also appearing is the film is Alexa Lemieux, daughter of hockey legend Mario Lemieux.
There are many other not-to-miss screenings. Passes for the Santa Barbara International Film Festival and the celebrity tributes are on sale now. Information and pass availability are available on the Festival website.
About SBIFF
The SBIFF, a 501(c)(3) non-profit arts organization, is dedicated to discovering and showcasing the best in independent and international cinema. The event has grown to become one of the leading film festivals in the United States. Every year, more than 95,000 people attend the festival which now offers 11 days of 200+ films, tributes and symposiums. All this to fulfill the organization's mission to engage, enrich, and inspire the Santa Barbara community through film.
If you're planning to attend the Santa Barbara International Film Festival – whether you're a local or a film buff from out of town joining virtually but considering moving to our incredible community — I invite you to explore Montecito, Hope Ranch or any of Santa Barbara's upscale communities via my website, then call me at (805) 886-9378 or email me at Cristal@montecito-estate.com. By the way, everyone is invited to sign up for film SBIFF recommendations during the pandemic.