5 THINGS CONSIDERED WHEN IT COMES TO LUXURY REAL ESTATE SALES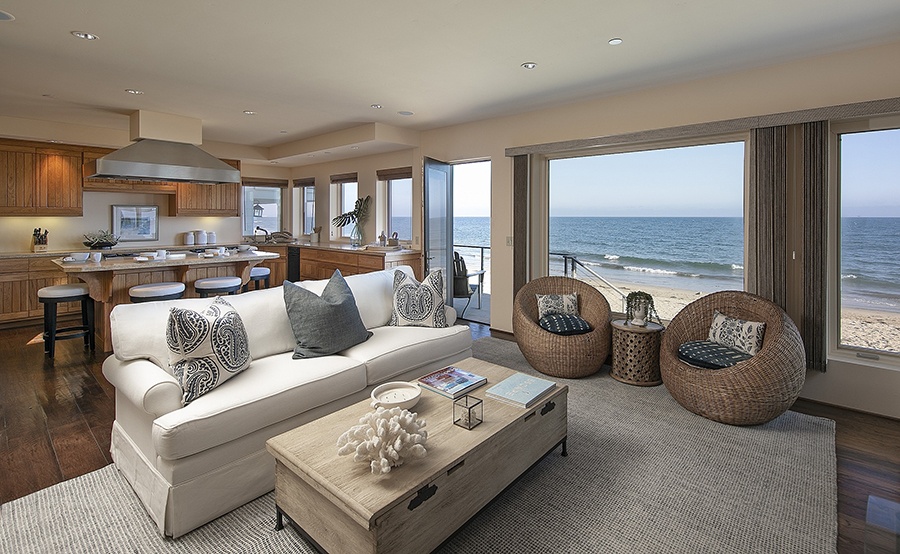 If you're considering selling a luxury home, keep in mind that sales are soaring. In fact, multi-million-dollar home sales surged by 88.2% year over year in the second quarter of 2021. Just look at the images included in this blog taken from my Iconic Miramar Beach House listing and you'll see why luxury home sales continue to soar. Even so, there's a lot of thought and energy that goes into selling this type of property. And it all begins by choosing the right agent.
READ: What Makes a Home a "Luxury Home"?
With today's technology, countless websites promote the "best new tools" to successfully sell a property. But there's a reason most luxury properties are sold by a handful of real estate agents like me. The key to selling a luxury home is part art and part science. The process is not standardized, and nor is it a result of repetitive systems where one-size-fits-all. When it comes to the luxury market, agents must do much more than just solidify standard information, such as price and move-in dates. To get to escrow quickly and for the best price, sellers must consider an agent's access to luxury buyers.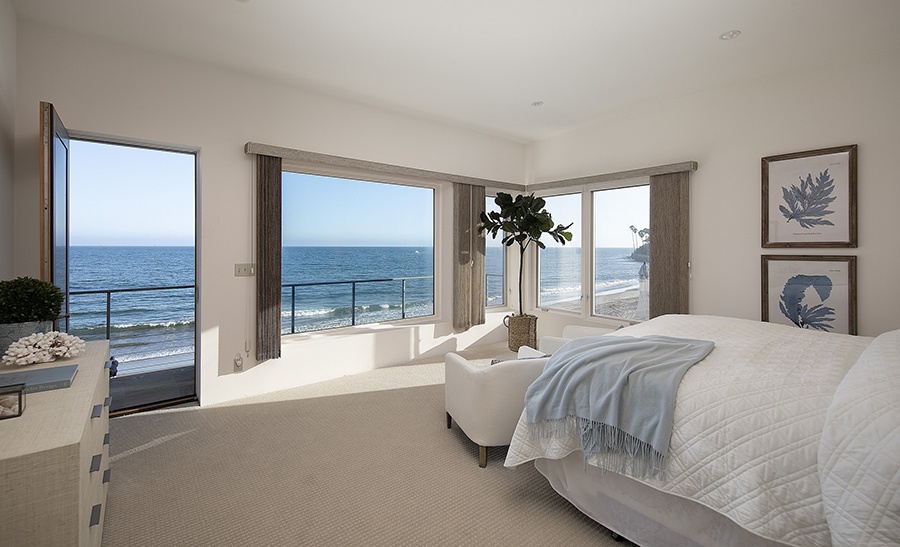 Who is the buyer of luxury property?
Typically, luxury property buyers are experienced real estate purchasers. When these sophisticated buyers are searching for a new property, the purchase is largely about their wants, rather than their needs. In my experience, I find one of the most important things luxury homebuyers want is a desire to feel a connection with the property. By this, I mean they're looking for a certain lifestyle, and design elements that work with their daily routines -- from the first steps of waking up in the morning, to the overall flow of the days to come.
READ: Today's Top Luxury Real Estate Trends
According to The National Association of Realtors, today's homebuyers between the ages of 37 and 51 have the highest household incomes. Drilling down further, the average age of today's luxury real estate buyer is 46 years, with assets around $8.75 million, and $2.6 million in average real estate holdings. These buyers spend more time consuming media than any single generation to date and appreciate the ability to find the information they want when they want it. That's why luxury agents like me must know where, and how to reach them. And they must set the stage for success via their multi-tiered marketing plan.
5 Important Steps to the Art of Selling a Luxury Home
Here's an inside look at what goes into a marketing plan to sell luxury real estate such as that in and around Santa Barbara:
1. Selling "the story"
For today's affluent buyers, luxury real estate is all about lifestyle. That's why top real estate agents work closely with a seller to analyze and understand their habits, how they've lived their best life in the home they're selling, and what made them fall in love with the property in the first place. Many of us in the business like to call it "the story."
READ: The Sweet Spot for Luxury Homebuyers: Not Too Big, Not Too Small
No detail is left behind when it comes to understanding the psychology of the seller's relationship with the property and their life in it. Is the property an oasis of quiet and serenity? Is it a dream home for those who love to entertain? What does the property offer families? Is it far away from the maddening crowd? Is it close to all the action? These are the type of questions that can create a compelling story.
In other words, the most important thing to understand is the space itself and the story behind it, because a luxury property buyer cares about the story as well as the price. The secret is in asking the right questions and listening carefully to the stories of the seller and the buyer. Once the space and the story are clear, marketing is a key tool for storytelling—and specifically, targeting those who will be a great fit to purchase the property.
When crafting the story, agents must also consider the surrounding environment and location. There are a lot of people who are eager to use the resources of their home area as much as possible. For instance, my Miramar Beach House is located right on the sand. This property is the perfect place for the unbridled beach lover.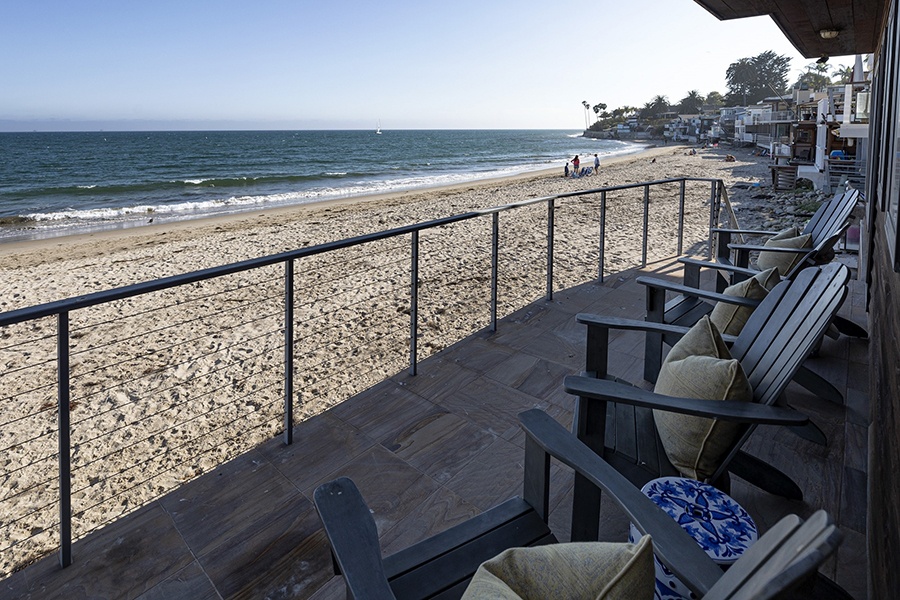 2. Creating luxury marketing tools

Luxury agents must consider what kind of messaging will resonate with potential buyers. The most successful tools to tell the property story are visual, along with compelling verbiage that helps bring the visual to life. Humans are visual creatures for good reason. Half of the brain is devoted to processing visual information. The eye's retina is an outgrowth of the brain with hundreds of neurons devoted to visual processing. That's why compelling images and videos are so important.
Interesting, informative copy is vital as well – especially for sophisticated buyers who are well-educated and thorough when it comes to their research. After all, a picture is worth a thousand words, but a few written words can greatly enhance the effectiveness of that picture. For example, a photo of a hardwood floor is a photo of a hardwood floor. Needless to say, however, companion verbiage explaining that the floor is made of wood salvaged from an 18th-century tavern frequented by signers of the Declaration of Independence would make an impact far beyond that of the photo alone.
The art and the ultimate success in selling a luxury home happens when the buyers feel the connection to the property through visual storytelling—the best of which captures the imagination of the buyer and connects the buyer to the land, views, and overall feeling of life in the property. All this can take place before the buyer sets foot into the home through captivating marketing materials that focus on the beauty and design of a particular luxury property. (Hint: Check out this website!)
READ: 6 Shopping Strategies of the Affluent Buyer
3. Crafting an engaging marketing plan
Crafting an effective strategy to target the high-net-worth homebuyer and stand out in the media landscape of luxury homes for sale is essential. This step requires a comprehensive and targeted media strategy that includes a variety of media outlets.
READ: Montecito Realtor Cristal Clarke in the News
Many of today's affluent buyers spend a great deal of time engaging with screens. However, they also report that when shopping for anything related to their lifestyle, traditional media like magazines and leading newspapers are effective places to advertise. That's why both are integral to the success of a luxury home sale.
When creating a plan designed to catch the attention of any specific group, there are many options available today. To reach affluent millennials, an agent might decide to focus their marketing campaign on social media channels. Baby boomers and Gen Xers, however, still rely heavily on newspapers and magazines. The best campaigns include both strategies.
For me, access to The Berkshire Hathaway Network offers unique opportunities not found with any other agency. My company has worked hard on developing and maintaining some amazing partners such as Juwai, Mansion Global, The Wall Street Journal, Unique Homes and DuPoint Registry. These exclusive partnerships are designed to get luxury properties marketed and sold as quickly as possible. Agents can also tap into the company's vast global network to highlight a particular property directly to more than 2.3 billion people in almost 120 countries as well as to top connections in the corporate world.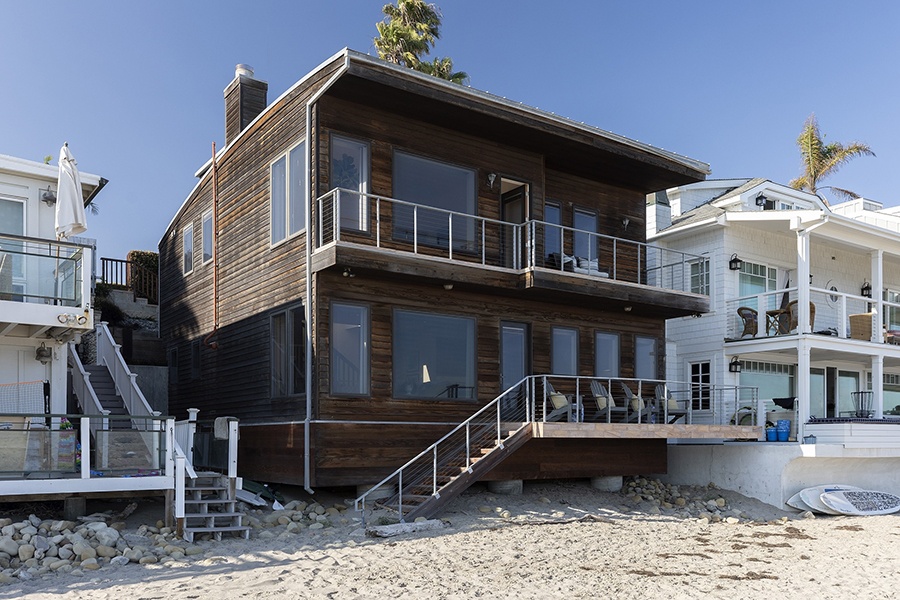 4. Luxury buyers have specific requirements
It's also no surprise that buyers in this sector have requirements of their own. The fact that most luxury buyers have many more constraints on their time effects the selling process. It's a fact, the more a home costs, the more likely the buyer works extended hours, travels frequently and has multiple responsibilities that can make sitting down for a close difficult.
Because of these realities, I've found that successful sales of luxury homes are more like business-to-business interactions than business-to-consumer. It's not unusual for high-net buyers to purchase a home without stepping foot in it. That's where a seasoned agent comes into play—one who knows how to answer the unique questions from this group, like specific garage information to ensure their luxury vehicles will fit properly.
Luxury agents also must be knowledgeable with non-disclosure agreements, a legally binding document that prevents buyers from discussing any information included in the contract with any non-authorized party. The information may have to do with property revenue, taxes, marketing plans, planned capital improvements, the identity or financial status of investors or partners, or other confidential information that provides the seller with an advantage over similar property owners.
READ: A Luxury Realtor's Homebuyer Guide to Property Easements
These sellers count on their agent to market their luxury home to high-end clientele. The basic process is like selling any piece of property; however, many real estate agents don't have the contacts needed when selling a luxury home.
5. Pricing is key
Luxury homes have an even higher standard when it comes to getting sold since the marketplace of buyers is already smaller than it is for non-luxury homes. With fewer buyers, that means luxury home sellers need to be at the top of their game when it comes to presenting the home for sale. And that includes pricing it right from the beginning.

Pricing is one of the crucial aspects of selling any real estate. Generally being higher priced means a luxury home will spend a little more time on market due to the limited pool of buyers. Overpricing the luxury home when it first hits the market can make it all that much harder to find the right buyer.

Pricing a property correctly is a real skill, especially when it comes to luxury real estate. Many factors go into pricing, including location, lot size, condition, market conditions, both local and nationwide. In addition, if there is a celebrity connection, like we have with many of the luxury homes here in Santa Barbara, that must be considered, too.

Pricing a home too high when listing can cause major problems. The longer a home sits on the market without any offers, the greater chance buyers think there is something wrong with the property and will avoid it completely. The net long-term effect requires the home seller to drop the price to get any interest. That's why it's extremely important to set the right price from the beginning. Which is where a veteran agent comes into play.
I've been a luxury real estate agent for more than 25 years now, focusing on prestigious areas of Santa Barbara, such as Montecito and Hope Ranch. If you are looking to buy or selling a luxury home in any of the surrounding upscale neighborhoods, please give me a call at (805) 886.9378 or email me at Cristal@montecito-estate.com. Let me put my award-winning sales techniques to work for you!