GET UP CLOSE AND PERSONAL AT ITS ANNUAL OPEN HOUSE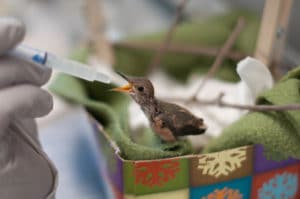 Once a year, the Santa Barbara Wildlife Care Network (SBWCN) invites the public to experience a rare, behind-the-scenes look at its facility located at 1460 N. Fairview Ave in Santa Barbara. This is a very special opportunity since the non-profit organization is usually closed to the public. Saturday, March 9th from 10 am to 1 pm is your chance to take an exclusive look at SBWCN and meet the amazing staff and volunteers that save wild lives each and every day.
For more than 30 years, SBWCN has been dedicated to its mission to "rescue, rehabilitate and return to the wild sick, injured, orphaned, or oil-impaired wild birds and small mammals native to Santa Barbara County, and to educate the public about living in harmony with wildlife."
On any day, dozens of injured animals including birds, reptiles and small mammals are found in Santa Barbara County and beyond. They are brought to SBWCN to recover at the facility before being released back into nature. SBWCN is licensed by the United States Fish and Wildlife Service and California Department of Fish and Wildlife. The loving staff at SBWCN, along with the volunteers who help distressed animals each year, will be at the Open House to share their important work with the public.
Since its inception, Santa Barbara Wildlife Care Network has relied heavily on volunteer help to rescue, rehabilitate and release more than 3500 animals a year -- from Guadalupe to Ventura. They receive more than 10,000 calls a year for help from across Santa Barbara and Ventura Counties. Today, SBWCN averages 45 hours of volunteer service a day, 365 days a year to keep up with the pace of wildlife rescue.
Baby Shower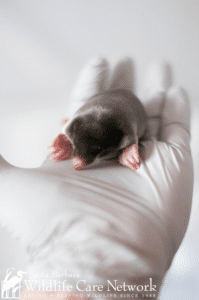 The 2019 Open House is also a baby shower since every spring, babies arrive by the dozens every day. In order to care properly for the baby animals in their care, the Santa Barbara Wildlife Care Network is asking the public to help by donating seed, heating pads, syringes, and much more. Your donations will help baby patients stay healthy and strong as they grow into adults.
There are 3 ways to participate in the Santa Barbara Wildlife Care Network's Baby Shower:
Drop off items on the wish list to 1460 N. Fairview Avenue during their hours of operation between March 1st-31st
Shop the organization's Amazon Wishlist. Whatever you purchase there will be sent directly to the non-profit.
Pledge to Fledge! Select a pledge amount, follow the stories of spring baby birds, and fulfill your pledge at the end of Baby Season in September.
Parking during the Open House and Baby Shower is limited. Try to carpool with a friend to save space and the environment. Please leave pets at home and make sure someone is with you to supervise young children at all times since wild animals are unpredictable.
Oil and Wildlife Don't Mix
One of the major problems for wildlife here in Santa Barbara County is the intensive offshore oil developments we have along our coast. Oil presents a major threat to wildlife. Oil-related injuries can be extremely serious. Besides major spills, there are naturally occurring oil seepages in the ocean that can ensnare many migratory birds.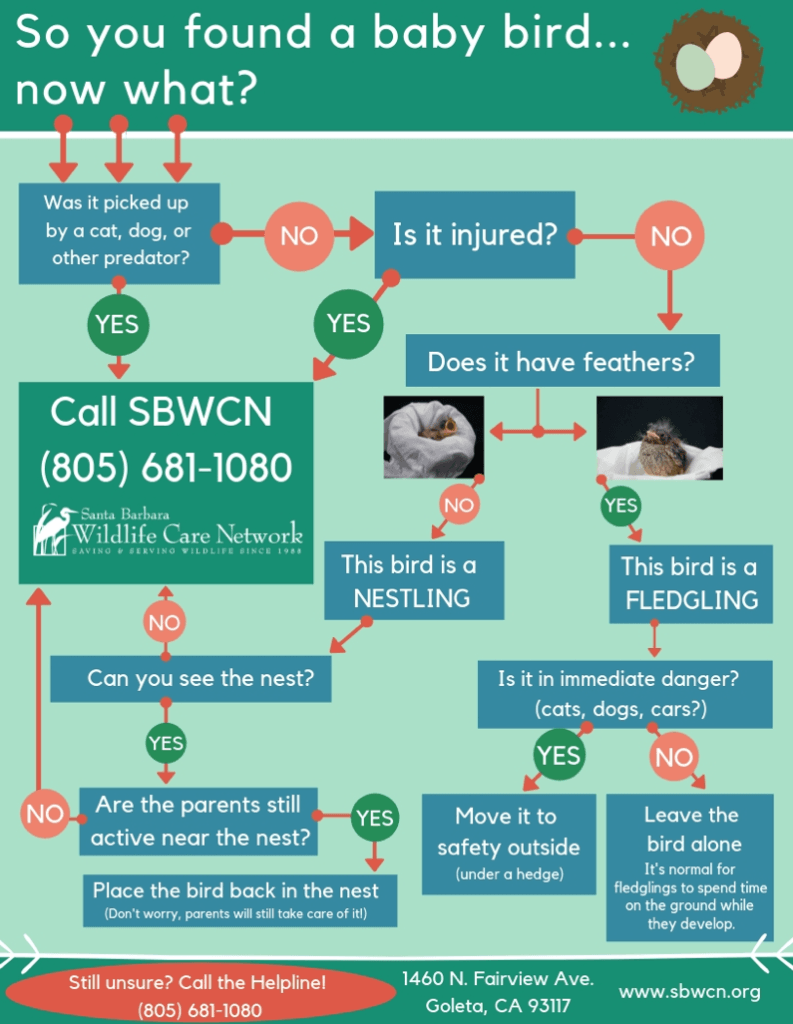 Birds that come into contact with oil are at risk of dying from hypothermia. When birds are covered in oil, they are unable to fly due to the weight of the oil. The oil can also prevent birds from warming their bodies because their feathers are covered in the sticky stuff. Their oiled feathers get stuck to their bodies. Other birds may suffer due to ingesting oil while attempting to clean the substance off their bodies.
The Network takes in hundreds of birds covered in oil every year; mostly migrating birds suffering due to the natural oil seeps. While the SBWCN rehabilitation facility can care for a few birds at a time, when large quantities of birds are afflicted in even a small oil spill, those birds must be transported to the International Bird Research & Rescue Center in San Pedro for treatment.
SBWCN volunteers are the backbone of the organization. Volunteers assist animal care staff in performing a variety of daily animal husbandry tasks at the facility. The volunteers help SBWCN achieve its mission of rehabilitating wildlife in our community while educating others on the importance of wildlife species.
There are also internship opportunities at SBWCN. People passionate about wildlife and fueled by a desire to save lives can intern to learn and practice all aspects of animal husbandry and basic veterinary care for wildlife that are either sick, injured, orphaned, or oil-impaired.
Besides volunteers, SBWCN is supported entirely by donations. Gifts of any amount make a big difference. If you find an animal in distress, please call the SBWCN helpline: (805) 681-1080.
The fact that Santa Barbara supports a facility to rehabilitate wildlife is just one more thing that makes me proud to be a member of this amazing community. If you feel the same way and are looking for a new home in Montecito, Hope Ranch or any of Santa Barbara's upscale communities, give me a call at +1 (805) 886-9378 or email me at Cristal@montecito-estate.com. Let's meet at the Santa Barbara Wildlife Care Network Open House and discuss your needs while we witness people dedicated to giving wild animals in need a second chance at life.