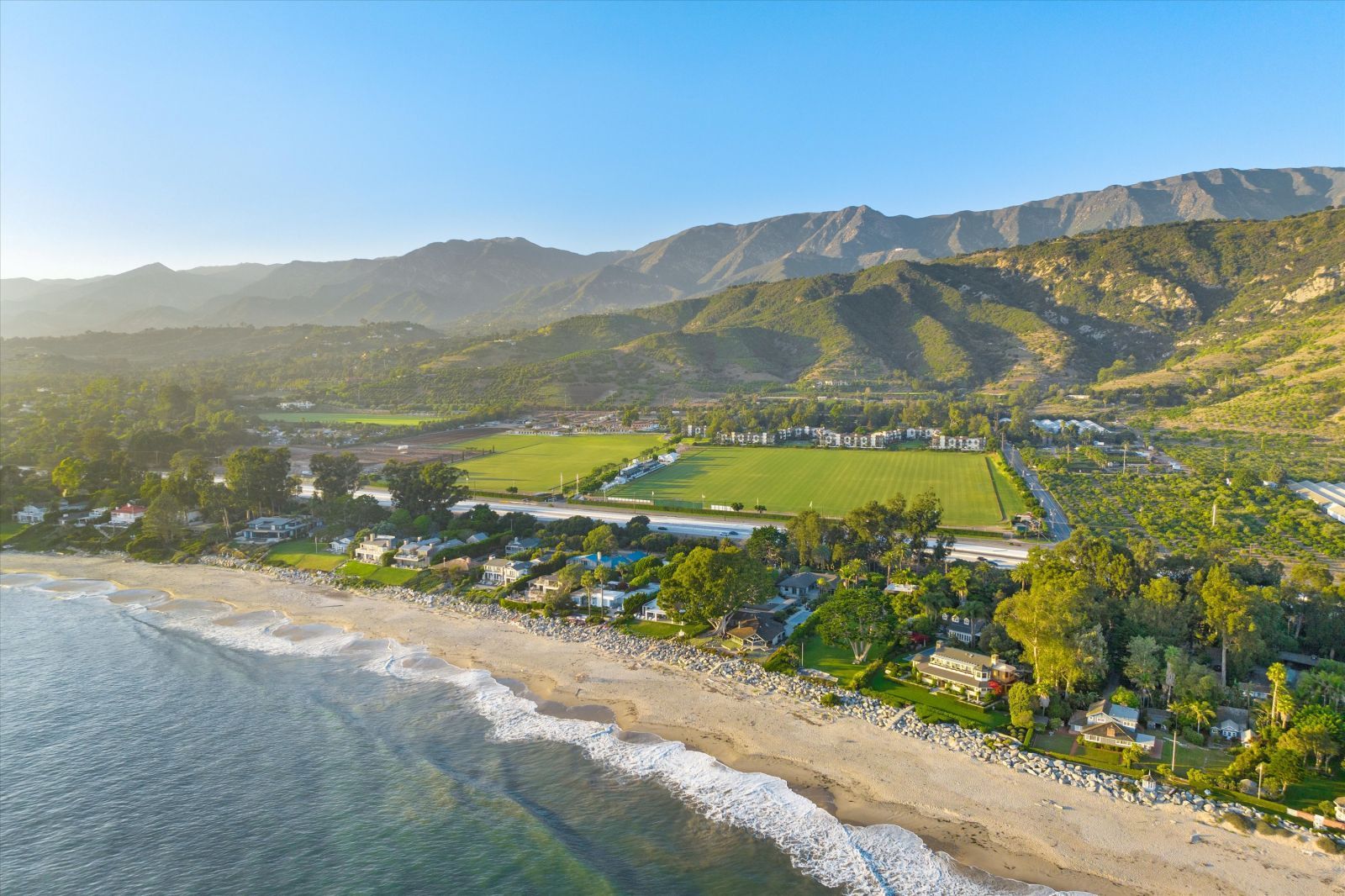 Inventory Is Increasing, But Still Low
Housing inventory has been slowly increasing throughout the year. However, the end of September still sees a relatively low number of active listings compared to the norm. Last year at the same time, there were 132 active listings, while this year, we have 160, which is certainly an improvement but still falls short of the 400-plus active listings that would be typical.
This low inventory can be attributed to various factors. Many sellers struggle to find another property when they sell their homes, and matching their current interest rates on a new home is often challenging. Most properties coming onto the market do so due to "life events," such as the death of the owner, moves to assisted living, divorces, job transfers, or relocations near family, especially grandchildren. Sellers who don't have an urgent need to sell tend to remain on the sidelines.
Buyer Behavior and Market Dynamics
Buyers are still willing to pay a premium for homes that have been tastefully remodeled, offer charming features, flexible floor plans, excellent amenities, or captivating views. In early October, several highly sought-after properties received multiple offers, some exceeding the asking price. Conversely, homes with less appeal receive more cautious attention and take longer to sell. Buyers are more discerning, ensuring they aren't committing to significant renovation projects, and they are also more assertive in requesting seller concessions.
Opportunities and Challenges
Today's buyers are encountering fewer multiple-offer situations and are finding greater opportunities to negotiate prices and terms with sellers compared to a year ago. Nonetheless, the challenges lie in interest rates, price points, and the availability of reasonable home insurance. Homeownership has historically been a path to long-term wealth, and many buyers are cognizant of this fact. Moreover, what better place to live than the American Riviera?
More Insight
In my latest video, I share more insight into the current real estate market, as well as the future, in Santa Barbara and our surrounding communities.
Neighborhood Market Update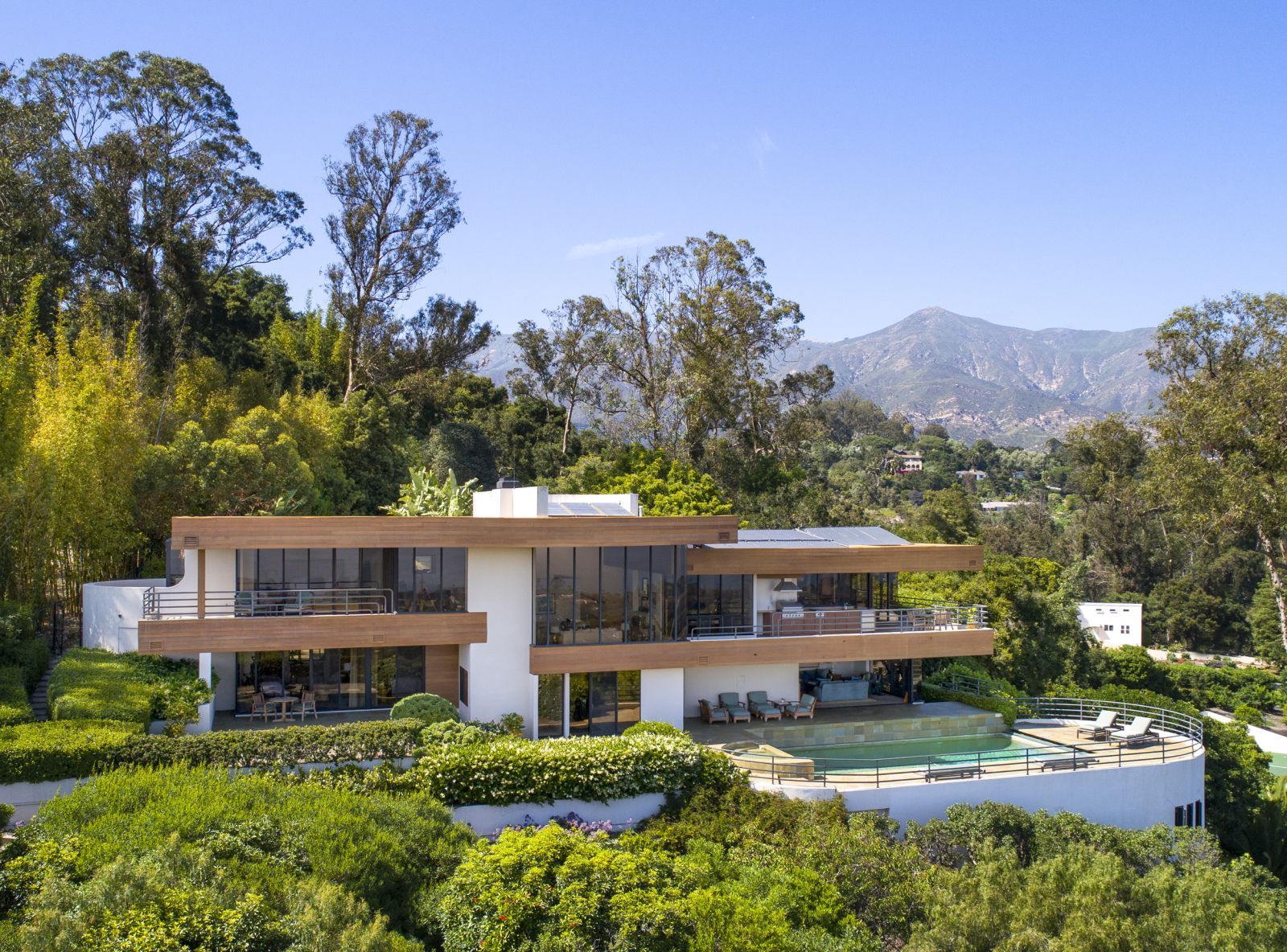 Montecito
______


NEW LISTINGS: 29
PENDING: 7
PRICE CHANGES: 6
SOLD: 3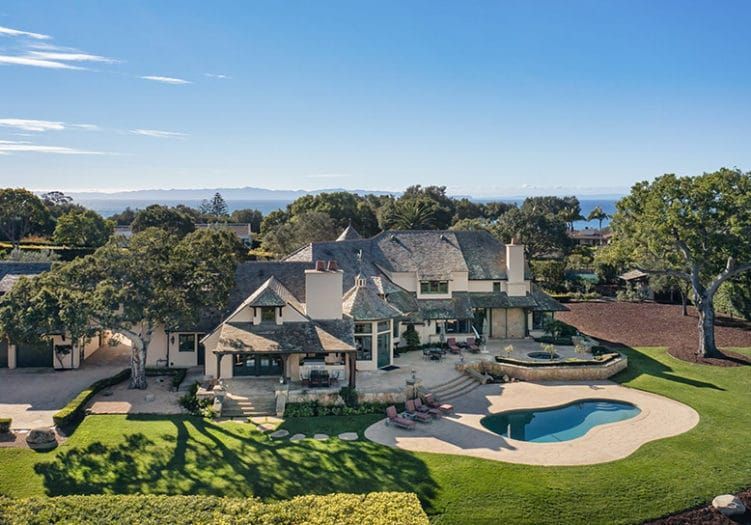 Hope Ranch
______

NEW LISTINGS: 2
PENDING: 2
PRICE CHANGES: 1
SOLD: 4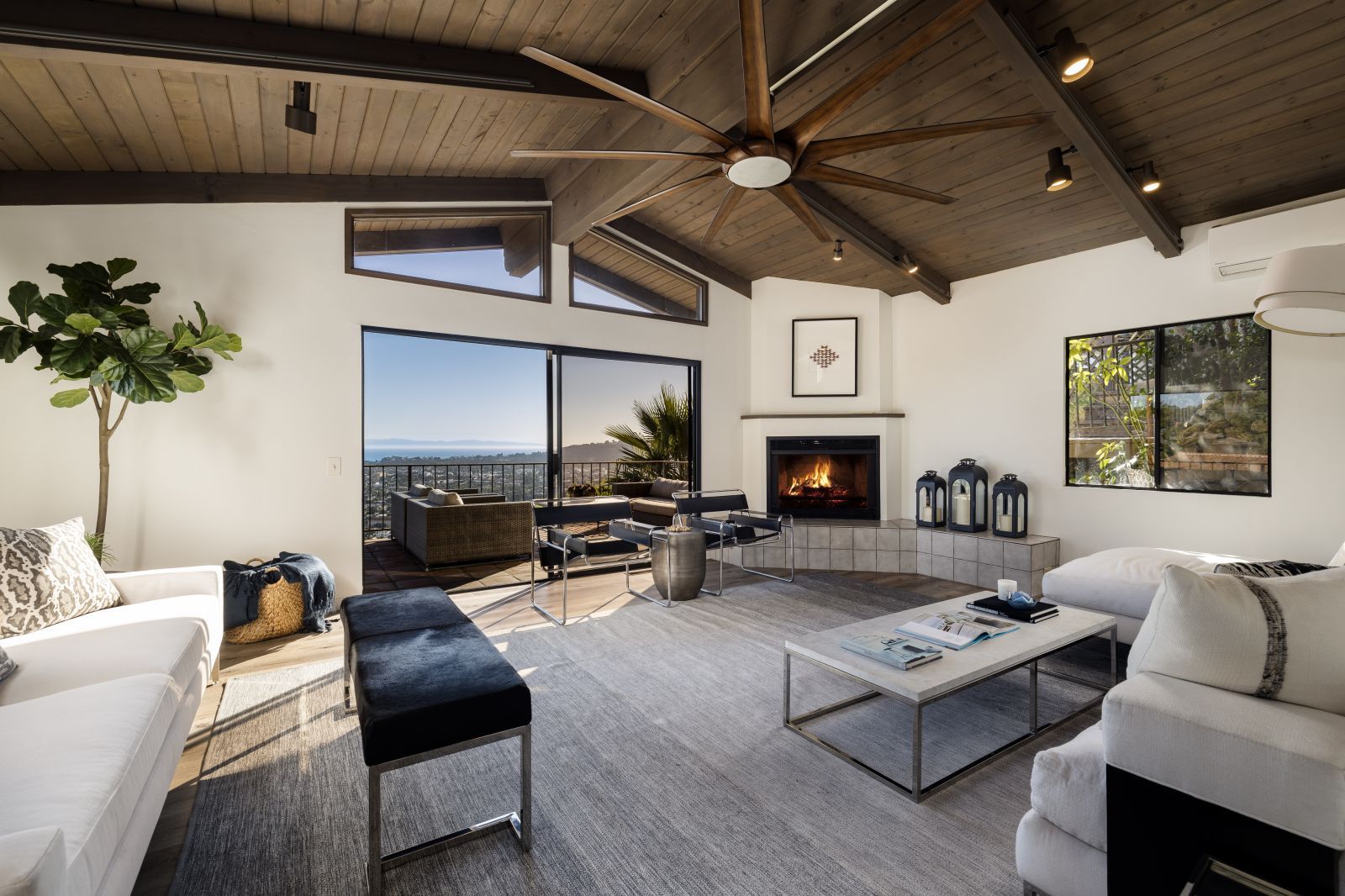 Santa Barbara
______

NEW LISTINGS: 56
PENDING: 36
PRICE CHANGES: 51
SOLD: 47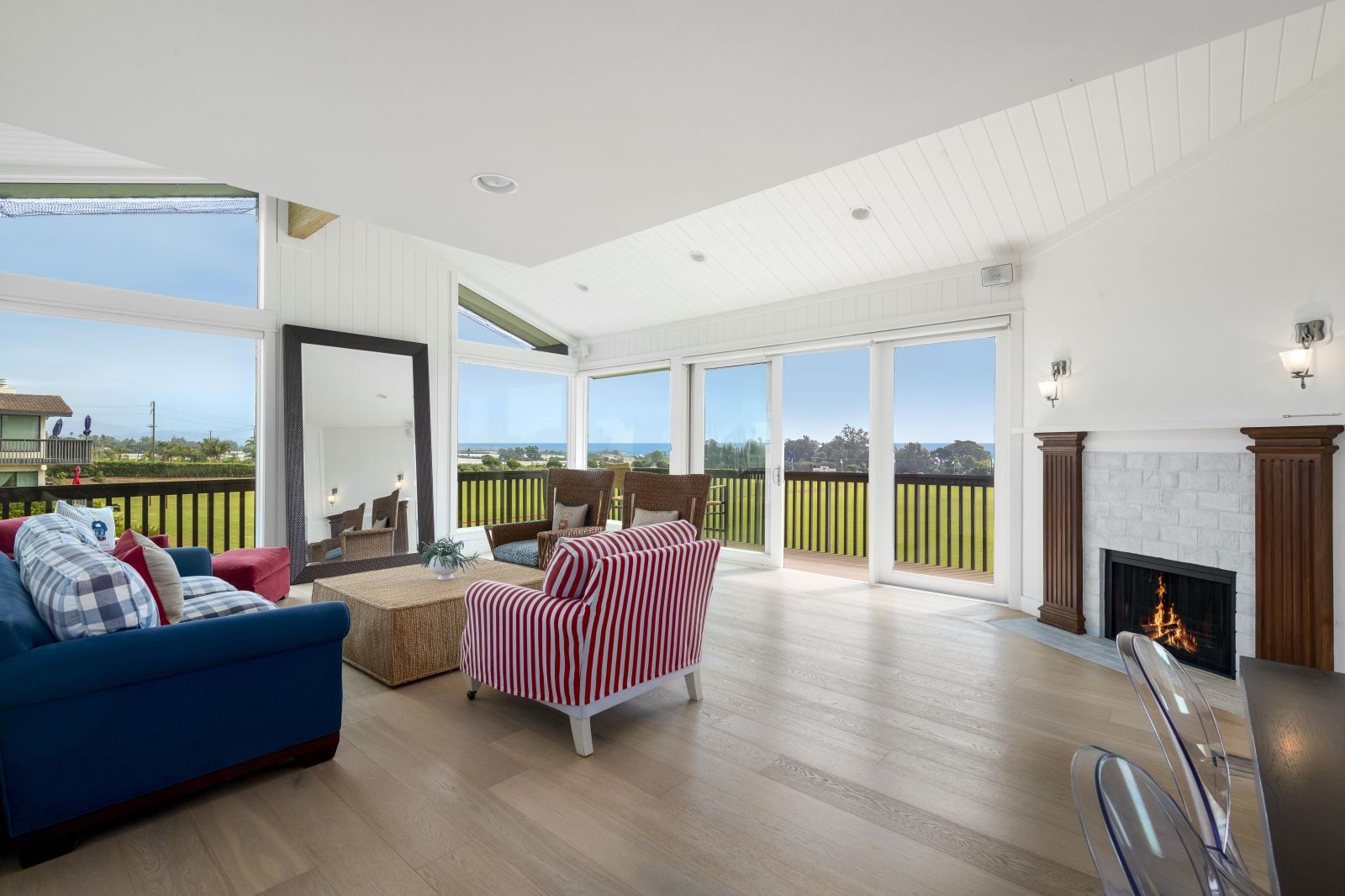 Carp/Summerland
______
NEW LISTINGS: 14
PENDING: 3
PRICE CHANGES: 5
SOLD: 9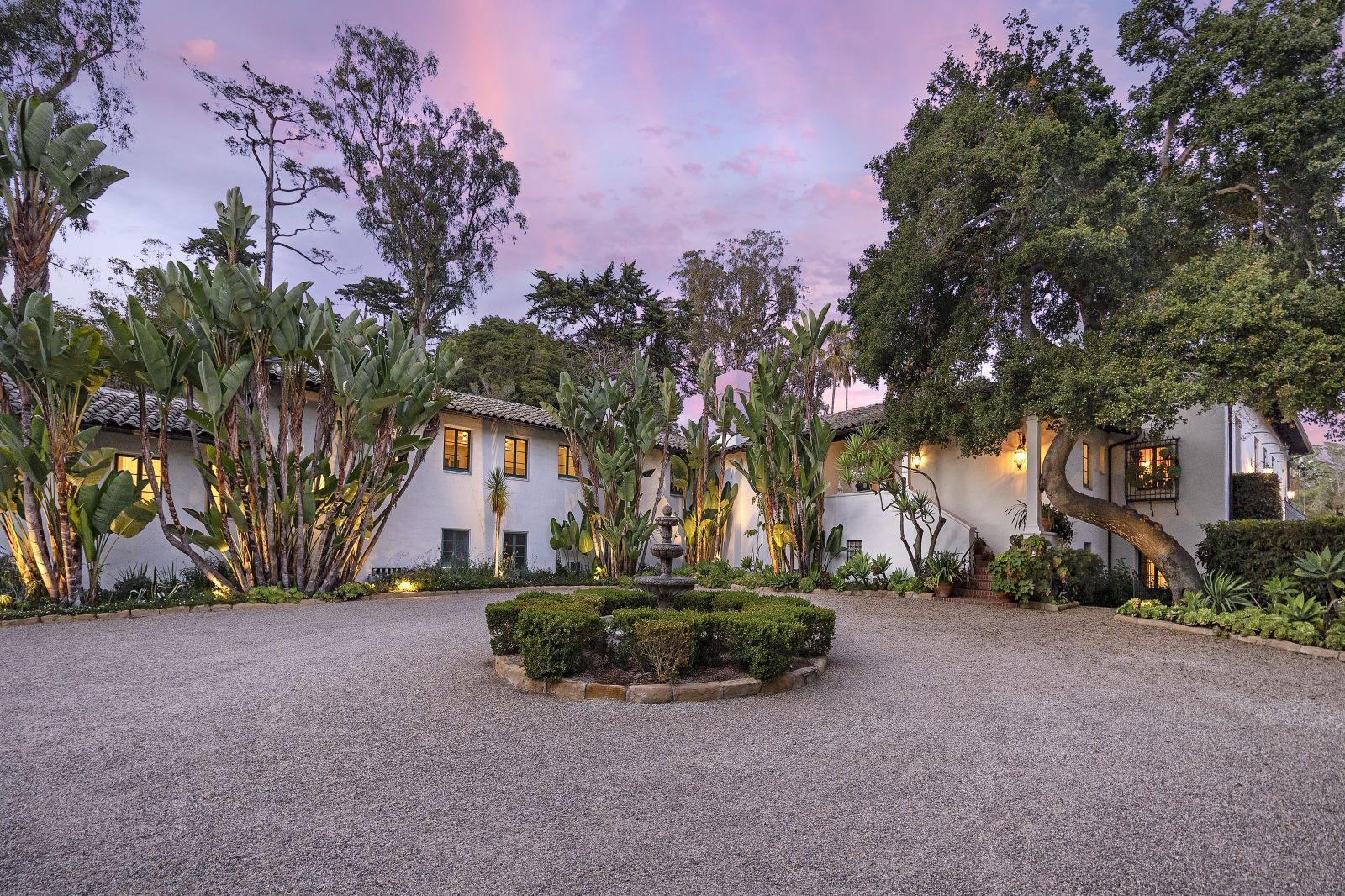 Featured Property
"Los Sueños" Grand Montecito Estate by Architecut George Washington Smith
2925 Sycamore Canyon Road, Montecito, CA
Listing Price: $33,000,000
Nestled in the heart of Montecito, "Los Sueños" is an extraordinary estate, designed by the esteemed architect George Washington Smith, set on approximately 3.36 acres of meticulously landscaped grounds. Within the confines of this historic Spanish Colonial Revival estate, the enchantment of Old World charm intertwines seamlessly with the contemporary comforts, crafting a residence that stands as one of the most distinguished properties in the Golden State.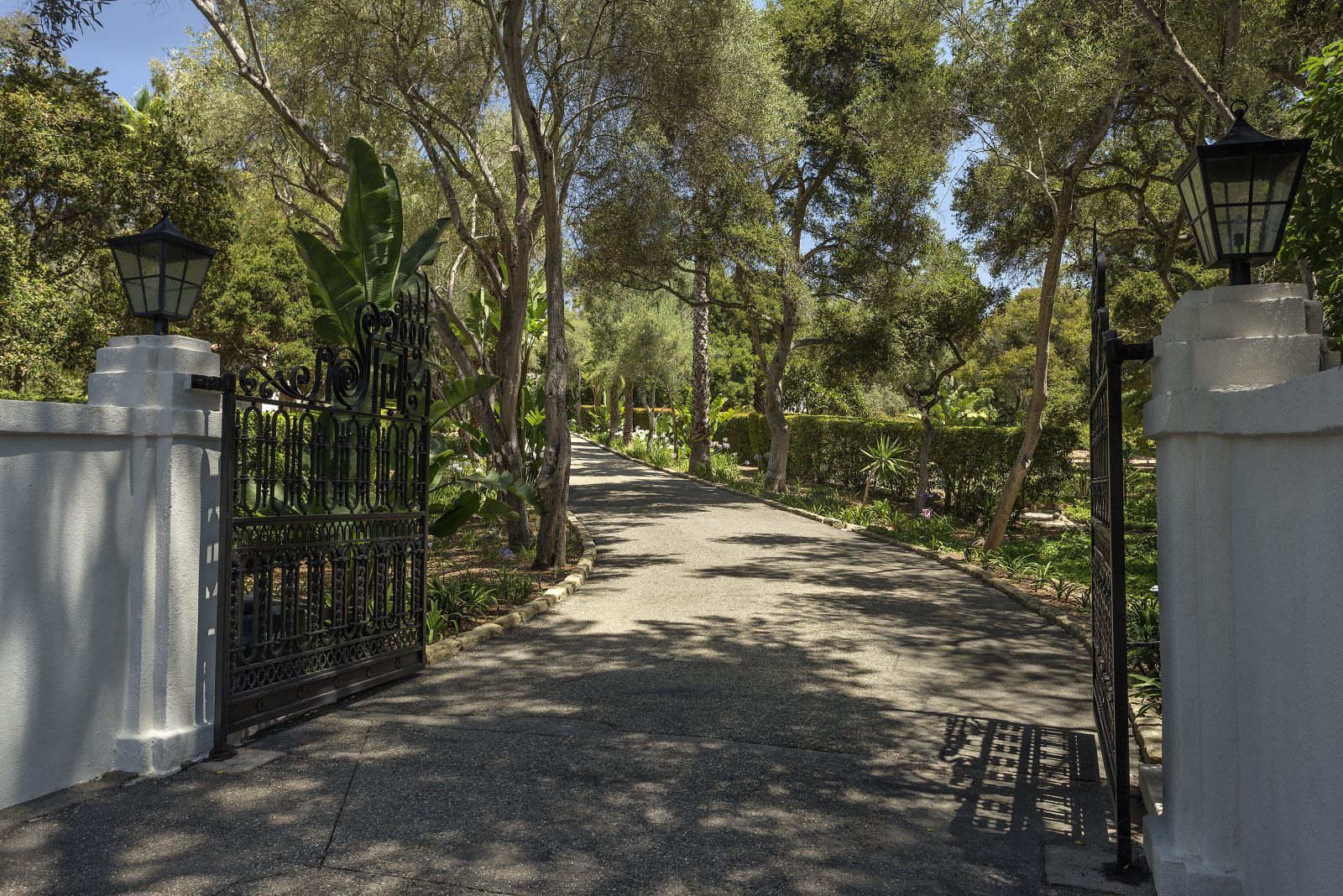 Upon entry through a secluded gated entrance and a driveway bordered by trees, you are welcomed by a gracious foyer featuring a breathtaking rib-vaulted ceiling. The property encompasses a glistening pool, a brick terrace enveloped by verdant surroundings, a tennis court, rose gardens, an orchard, and covered parking for up to four vehicles.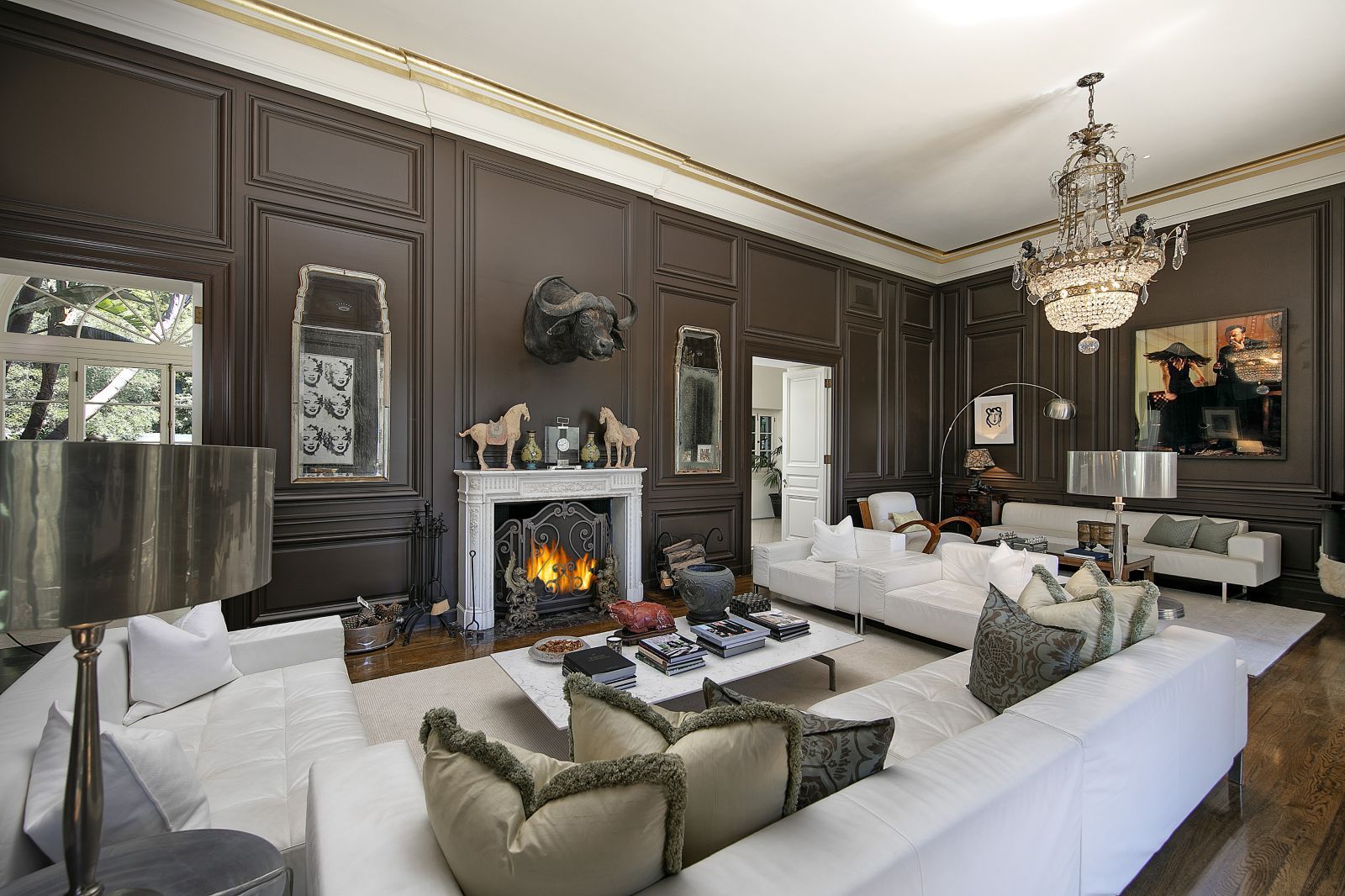 Within the main residence, a lavish living room, with its fireplace, is adorned with an abundance of natural sunlight, creating an inviting and warm ambiance of sophistication. Sophisticated wood paneling, exquisite marble, meticulously polished hardwood floors, custom chandeliers and fixtures, refined crown molding, and numerous terrace-accessible doors are featured throughout.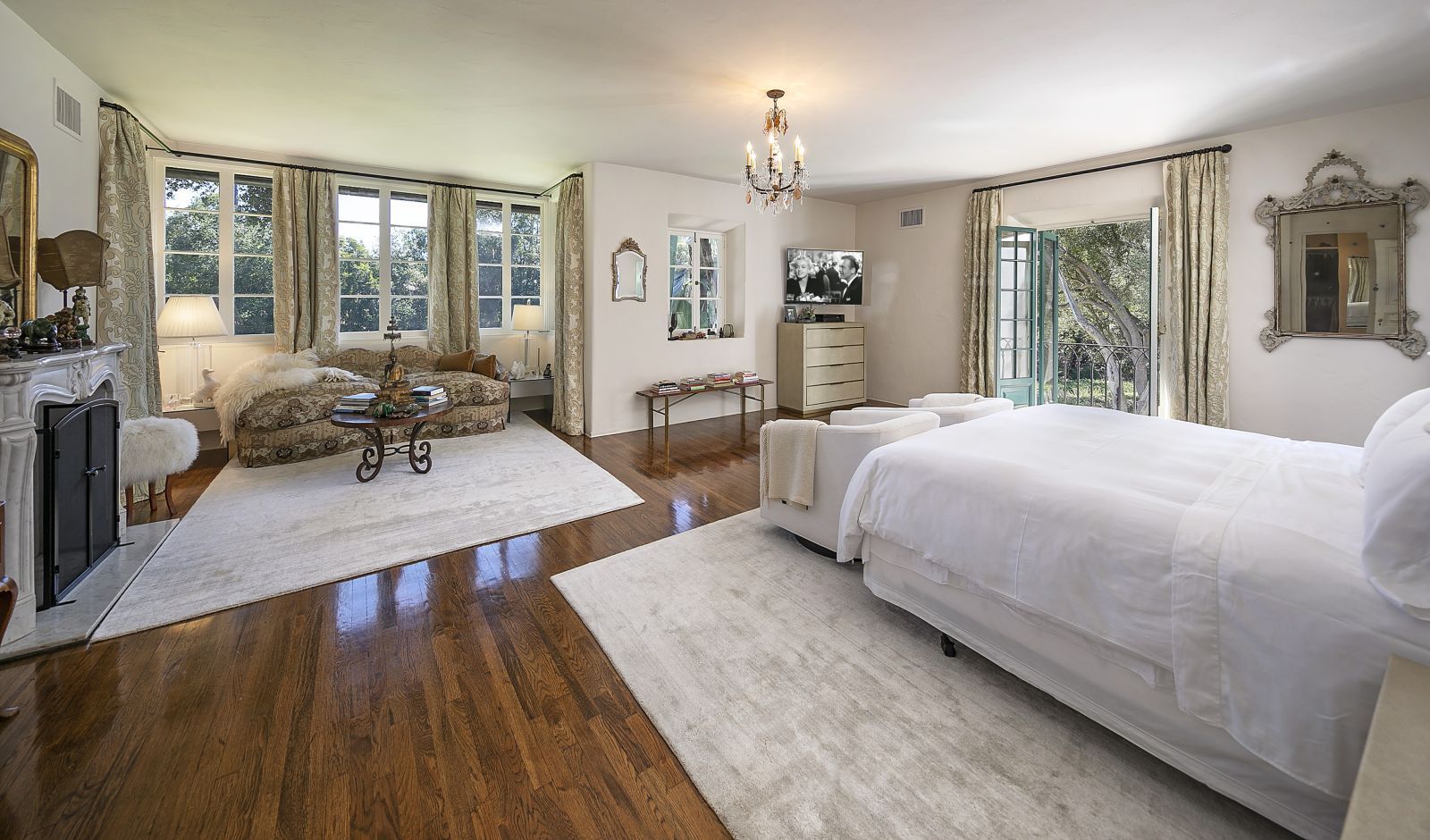 The primary bedroom suite rivals world-class hotels with dual luxurious baths, walk-in closets, and a fireplace. A unique guest suite, perched in its own tower, offers a private retreat with a fireplace and stunning views from multiple balconies.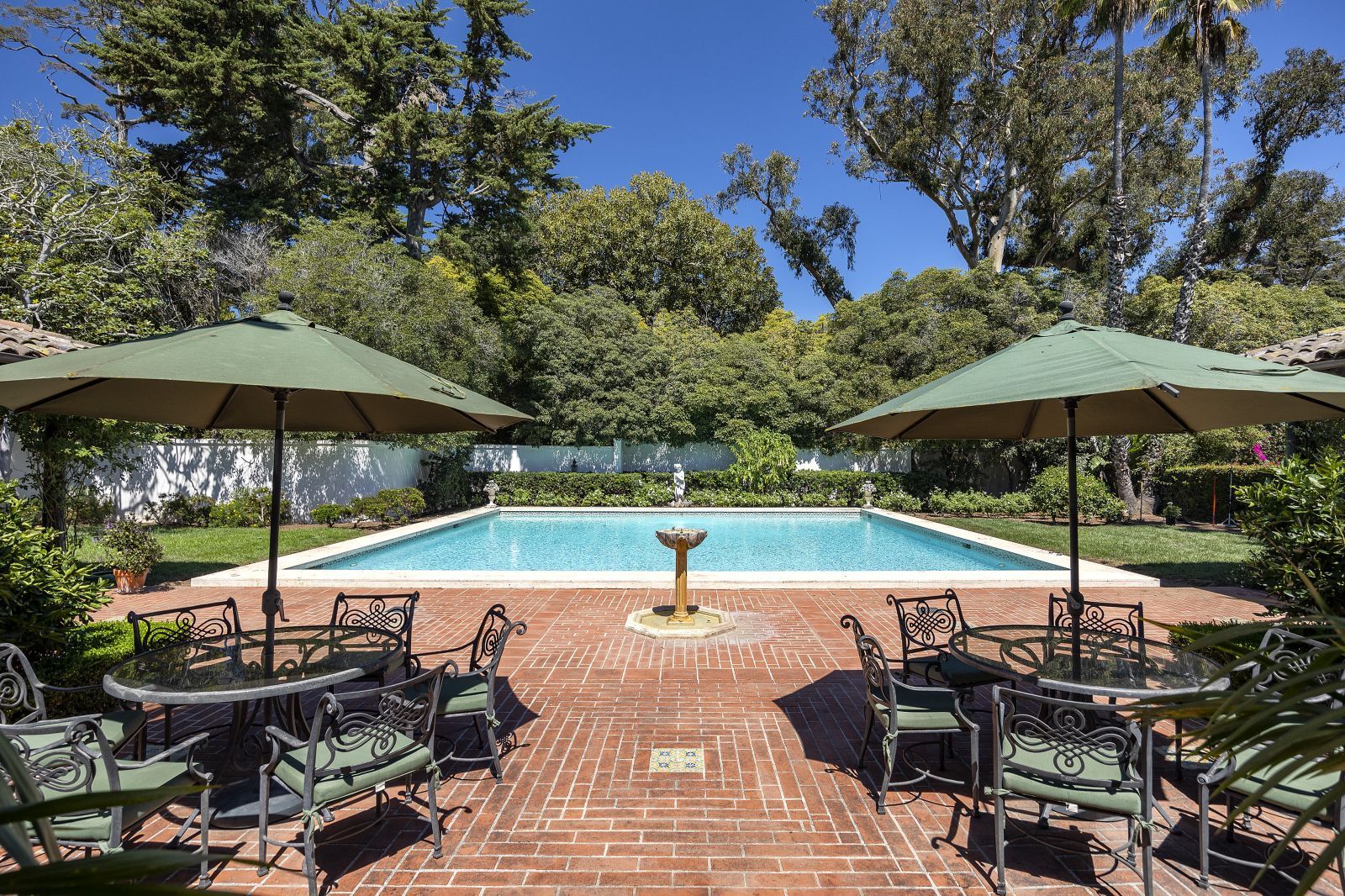 This gracefully designed estate combines sophistication and refinement while offering privacy and convenience to Montecito's amenities, including shopping, schools, and recreational opportunities.
---
Whether you're interested in purchasing, selling, or investing in real estate in this area, feel free to reach out to me at (805) 886-9378 or drop me an email at Cristal@montecito-estate.com to schedule a no-cost consultation. Meanwhile, stay informed about market trends by keeping an eye out for my upcoming market updates.
---
More Related Resources: