The Unprecedented Edition
The word "unprecedented" has become ubiquitous when describing the real estate market in Santa Barbara and across the nation as buyers continue to buy and sellers continue to sell. The market is not quite as frenetic as last spring and summer, but this is still an excellent time to list your home and buy that dream home you've always wanted.
On the economic front, inflation continues to be a significant concern, causing the Federal Reserve to raise interest rates in an attempt to slow down the economy. This affects the stock market and is starting to work its way into real estate. For now, there is so much pent-up buyer demand that we are not yet seeing the result, but everyone's asking what higher interest rates and our continued lack of inventory mean as we move forward. While I can't predict the future, I can use my years of experience and knowledge to help Santa Barbara homeowners think critically about what choice is best for them.
National Stats
Over the last month, the median listing price grew by 14.7 percent. This marked the 20th week of double-digit gains for the typical asking price, and homes spent seven days less on the market than they did last year. New listings – a measure of sellers putting homes up for sale – were up 3% above a year ago, while active inventory is down 3% from a year ago. Still, experts predict that buyer demand will far outweigh the impact of rising interest rates.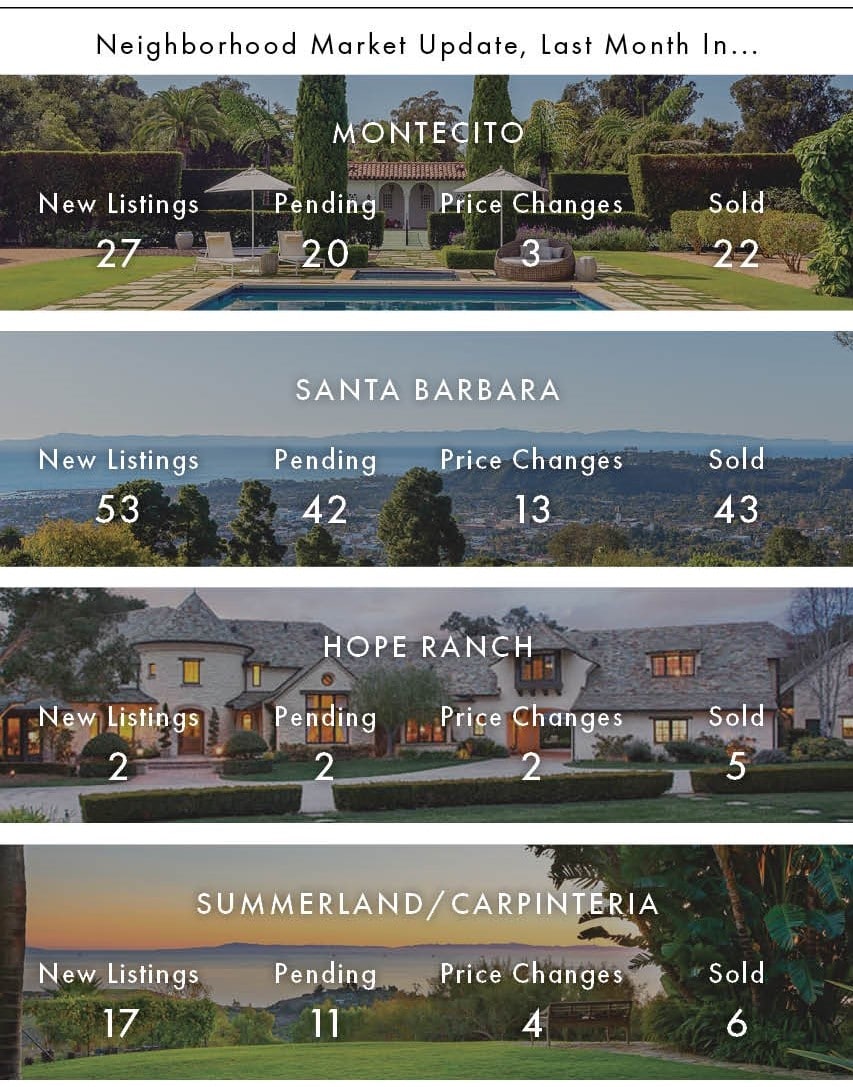 Local Stats
When we look at recent market activity locally, we see that Montecito continued its trend of having negative inventory levels with more homes sold and under contract than came onto the market. We're seeing the same trend in Santa Barbara, with 42 pending sales, 43 closed sales, and only 53 new listings. The story is the same in Hope Ranch, while Summerland and Carpinteria areas broke even. As we all know, tight or negative inventory levels create pressure on the market, driving prices. However, there is some hope on the horizon as price changes in all market segments have shown improvements.
More Insight
In my latest video, I share more insight into the current and future real estate market in and around Santa Barbara.
My New Listings
[caption id="attachment_118085" align="aligncenter" width="1257"]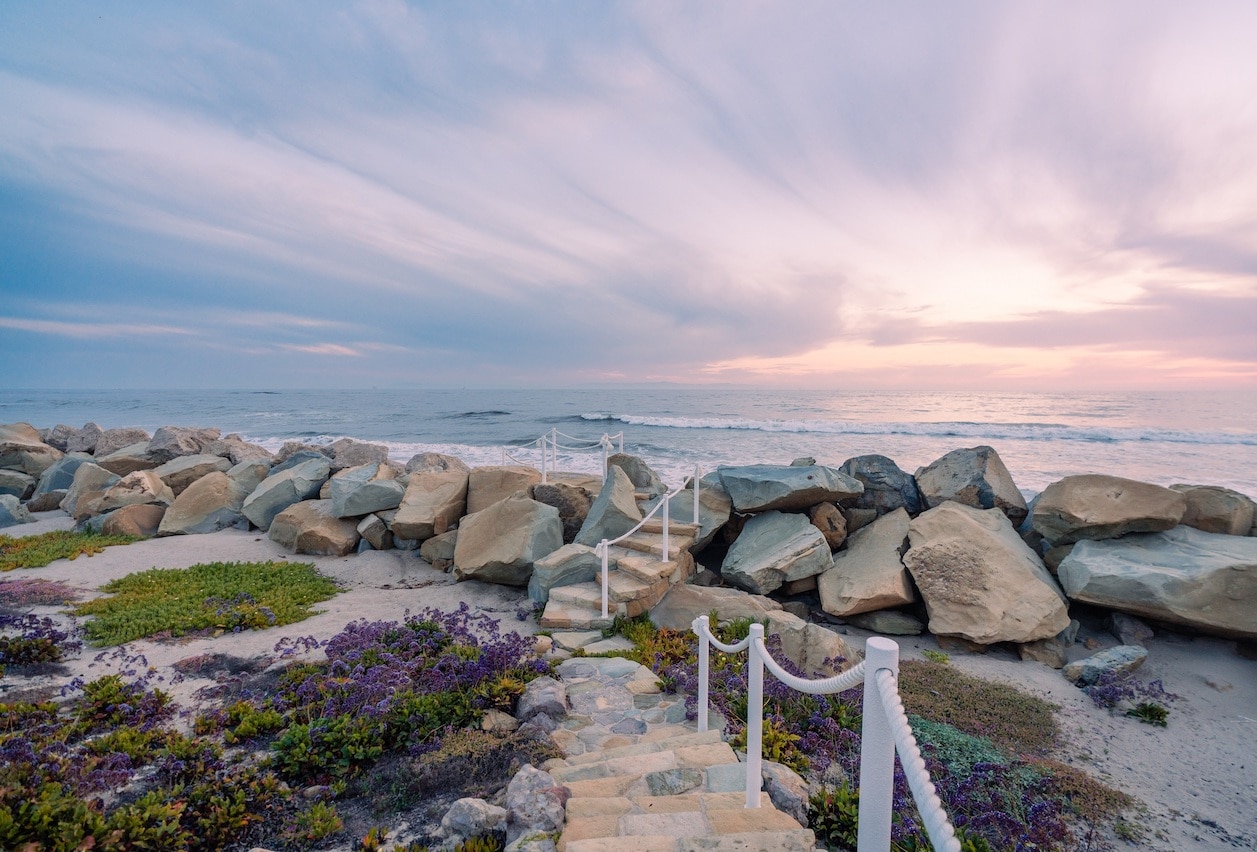 Beautiful Sand Point Beach House[/caption]
My April Sales
[caption id="attachment_118086" align="aligncenter" width="1006"]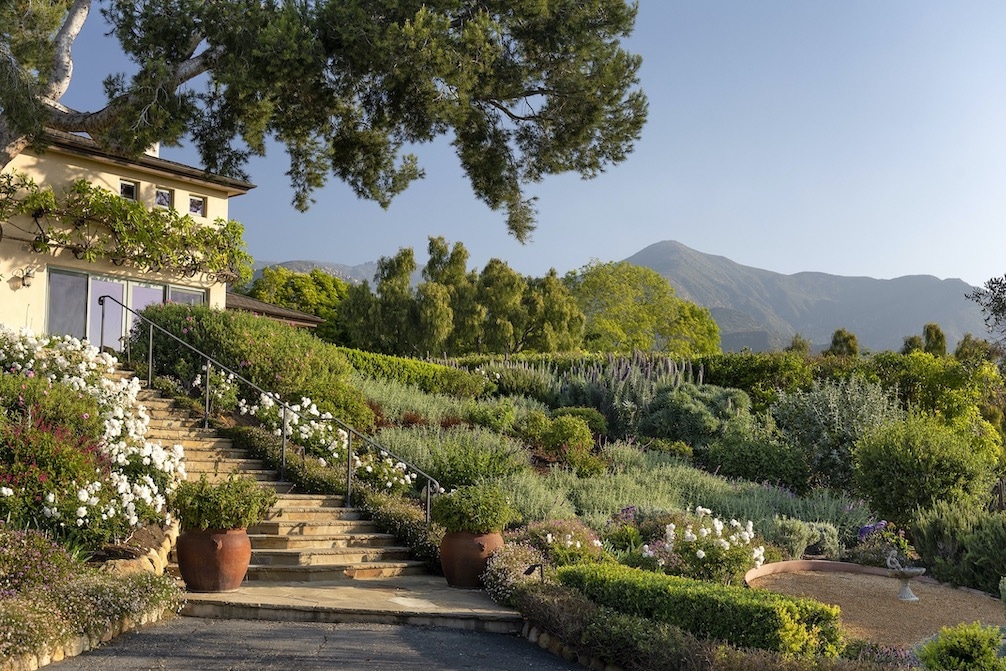 I represented the buyer for this beauty on El Rancho Road in Montecito[/caption]
---
Will increased interest rates decrease buyer demand, or will buyer demand persist and continue to drive prices up? These things remain to be seen, making it imperative that you talk with your real estate advisor to make educated decisions regarding your real estate needs. I'd be honored to work with you. Call me at (805) 886-9378 or email Cristal@montecito-estate.com to arrange a personalized, complimentary consultation. In the meantime, stay apprised of national and Santa Barbara real estate market trends with my next market update.
---
More Resources: