Boo! Did you know that our sleepy beach town is filled with an array of mysteries and histories dating back to the time when the Chumash Indians thrived here and were later colonized by the Spanish? Well, our fine city has plenty of creepy, hair-raising, unbelievable ghost stories surrounding sacred Chumash land and historic buildings, including: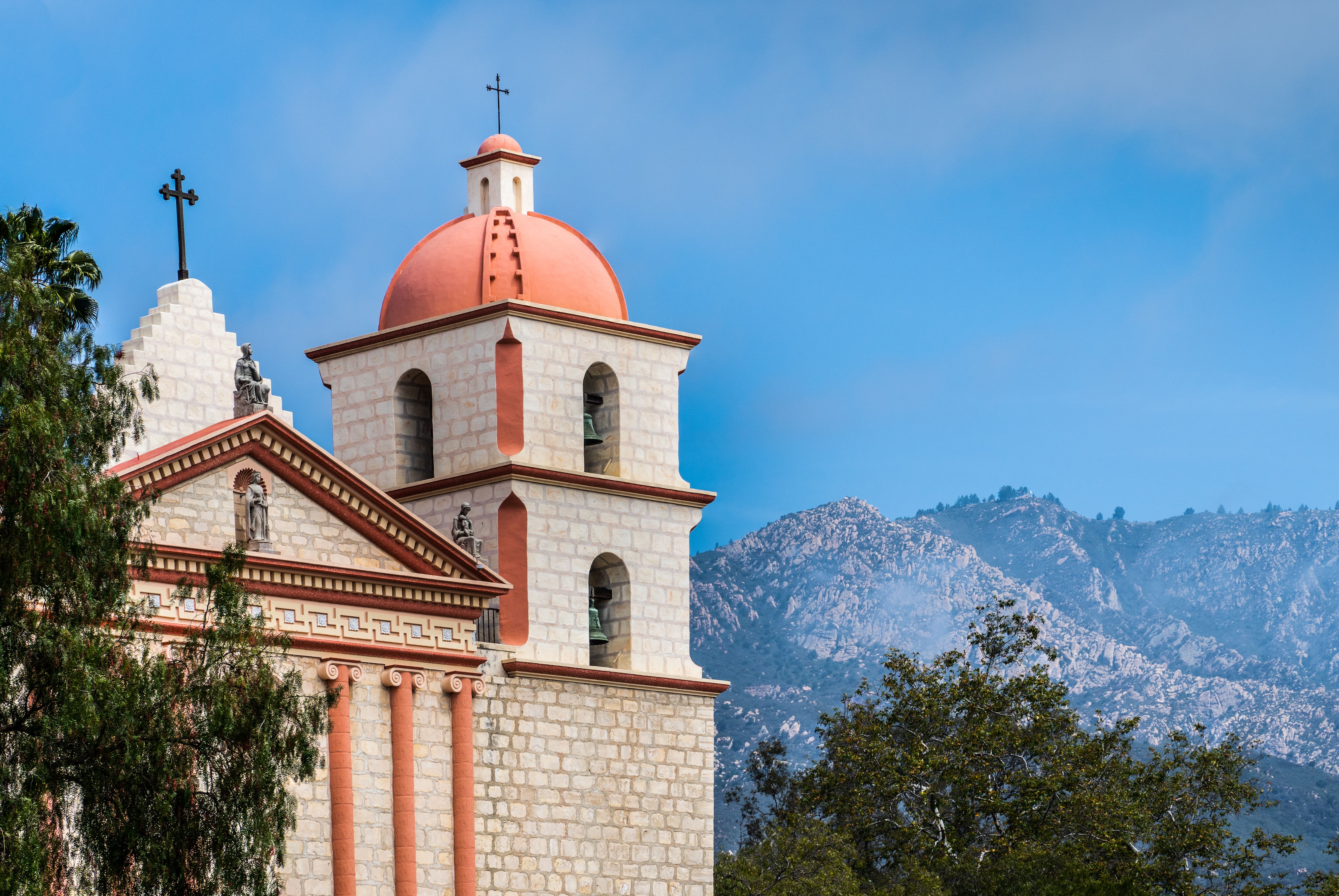 Santa Barbara Mission and Jail
Ghosts, monks, and nuns supposedly haunt the Santa Barbara Mission. Believers have also seen the ghost of a murdered woman manifest as a cold mist that haunts the nearby jail.
Santa Barbara Community College
Check out the grassy area closest to the ocean of Santa Barbara Community College. A lady in white reportedly haunts it. She often appears wearing a white, flowy dress with her white shawl after sunset. Legend has it she disappears in a misty blue light or runs towards the bluff's edge only to jump off towards Shoreline Drive. Many stories surround her haunting ways. Some believe she's a Native American killed by Spanish soldiers. Others say she's a woman who died while giving birth and now searches for the comfort of her husband. College students claim she committed suicide by running over the grassy area and diving off the bluff.



Image courtesy of Wiki Commons
The Lobero Theatre
As California's oldest, continuously operating theatre, The Lobero is ripe with ghost stories. So much so that the staff leaves a light on all night, every night, called the Ghostlight. The most common ghastly encounter involves a former stagehand and night watchman, Harry Pideola. Harry, who passed away in the theatre, is said to stomp around at night and play tricks on the staff. Another ghostly figure is frequently seen in the crowd or wings of the stage, wearing a top hat and tails.
Casa de la Guerra
The former residence of the 5th commandant of the Presidio de Santa Barbara, Jose de la Guerra y Noriega, is now purportedly haunted by a mysterious woman in black. She often appears distressed and upset by anyone who sees her. But, those who've seen her say she's harmless.
The Big Yellow House
Located in Summerland, a town founded by Spiritualists, this former restaurant is said to be haunted by multiple spirits. And if you want to check it out, beware: these spirits congregate down in the former wine cellar.
Painted Cave
Ghostly voices recorded on tape, strange flute music, and supernatural orbs have been reportedly seen in this cave which is covered with pictographs. The story behind these unexplained phenomena reportedly has to do with a guerrilla war staged by Native American rebels against Spanish missionaries. The rebels were eventually caught and executed, but believers say their spirits are alive inside the cave.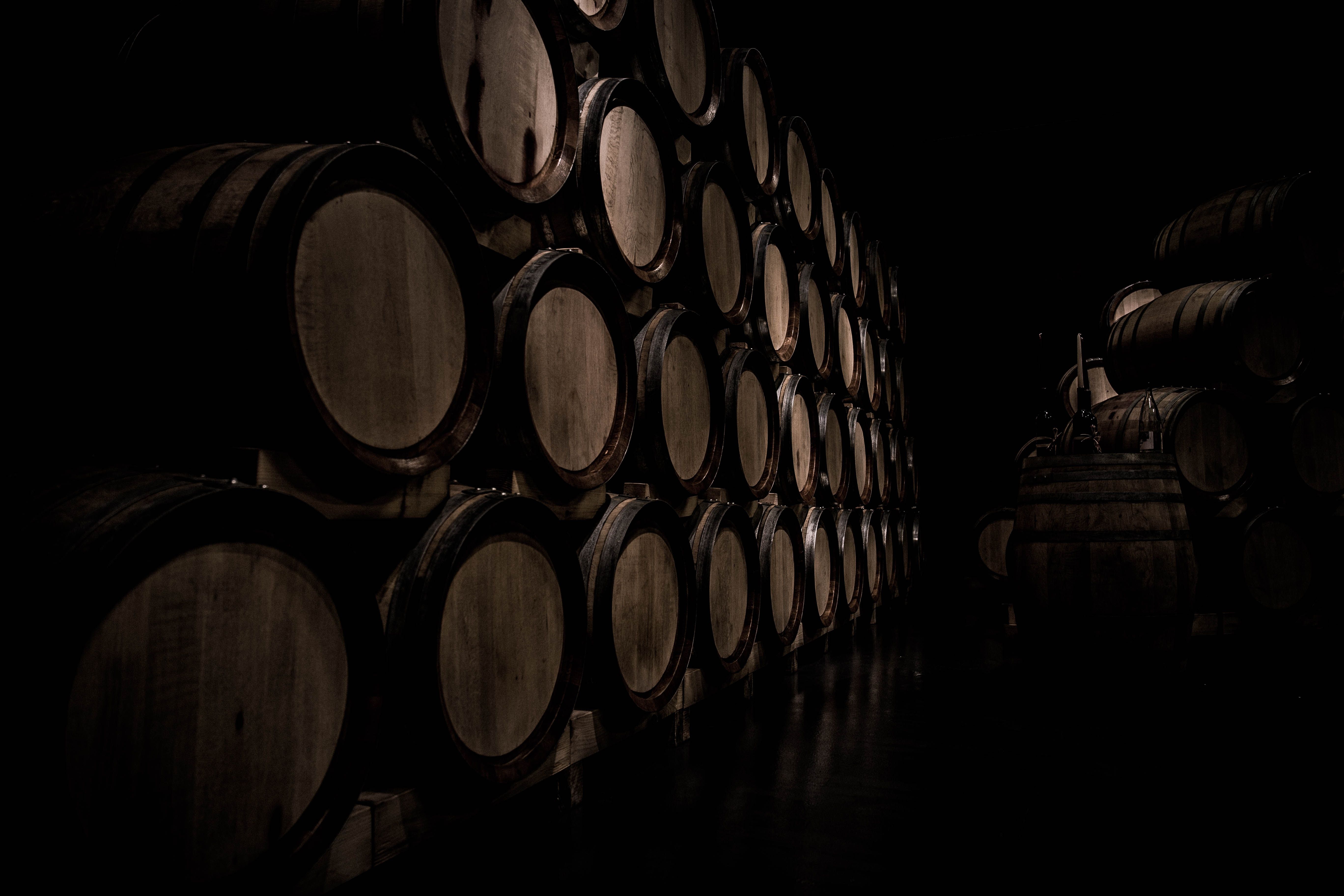 Santa Barbara Spooky Ghost Tours
As you can see from the list above, you don't have to travel far to invoke the thrill of the unknown resulting in a jolt of instant panic for those who are into an adrenaline rush. If that's you, but you'd rather experience the ghoulish side of the American Rivera surrounded by other living souls, you're in luck. Santa Barbara Ghost Tours offers a number of spooky, fun group tours designed to introduce you to our friendly ghosts. Just make a reservation…if you dare…
Santa Barbara Ghost Tours
There are several ghoulish tours to choose from to experience what's known as the city of friendly ghosts. The most popular, The Veil is Lifted Ghost History & Mystery Tour, is a dog-friendly adventure beginning with a spiritual protection package for all who dare to join in the fun. Other tours include the Wine Tasting, Ghost History & Mystery Storytelling Walk Paranormal Pairing, where you can wine taste with the spirits.
---
Santa Barbara hauntings are fun to experience, but you probably wouldn't want to live in a ghostly zone. Not to worry. There are many exquisite homes for sale in the area that aren't haunted (as far as we know). I would be happy to arrange a tour of any property currently on the market in Montecito, Hope Ranch, or any of Santa Barbara's upscale communities. Just call me at (805) 886-9378 or email me at Cristal@montecito-estate.com. Happy Halloween!
---

More resources: