NEW CDC GUIDELINES AND INVITING LOCAL DESTINATIONS MAKE 2021 A YEAR OF ROAD TRIPS
As the Centers for Disease Control and Prevention (CDC) relaxes its travel guidelines, local homeowners are gearing up for some road tripping near Santa Barbara. That's not surprising. After living through lockdowns last year, and modified travel freedom for the last few months of 2021, just about everyone is ready for an adventure.
As the national public health agency for the United States, the CDC says fully vaccinated people can travel within the 50 states without the need of COVID-19 testing or post-travel self-quarantine, as long as they continue to take COVID-19 precautions while traveling. Those precautions include wearing a mask, avoiding crowds, socially distancing, and washing hands frequently.
"With millions of Americans getting vaccinated every day, it is important to update the public on the latest science about what fully vaccinated people can do safely, now including guidance on safe travel," said CDC Director Dr. Rochelle Walensky.
That expert guidance has led summer vacationers to choose road trips this year rather than flying off to exotic locations. Santa Barbara and Montecito residents ready to hit the road and enjoy the great outdoors this summer should consider driving up the 101 to the charming towns that make up the rest of the California Central Coast. This is especially true for those who want to bring their furry family member. It's close, and most towns are dog friendly. How about Morro Bay, for example?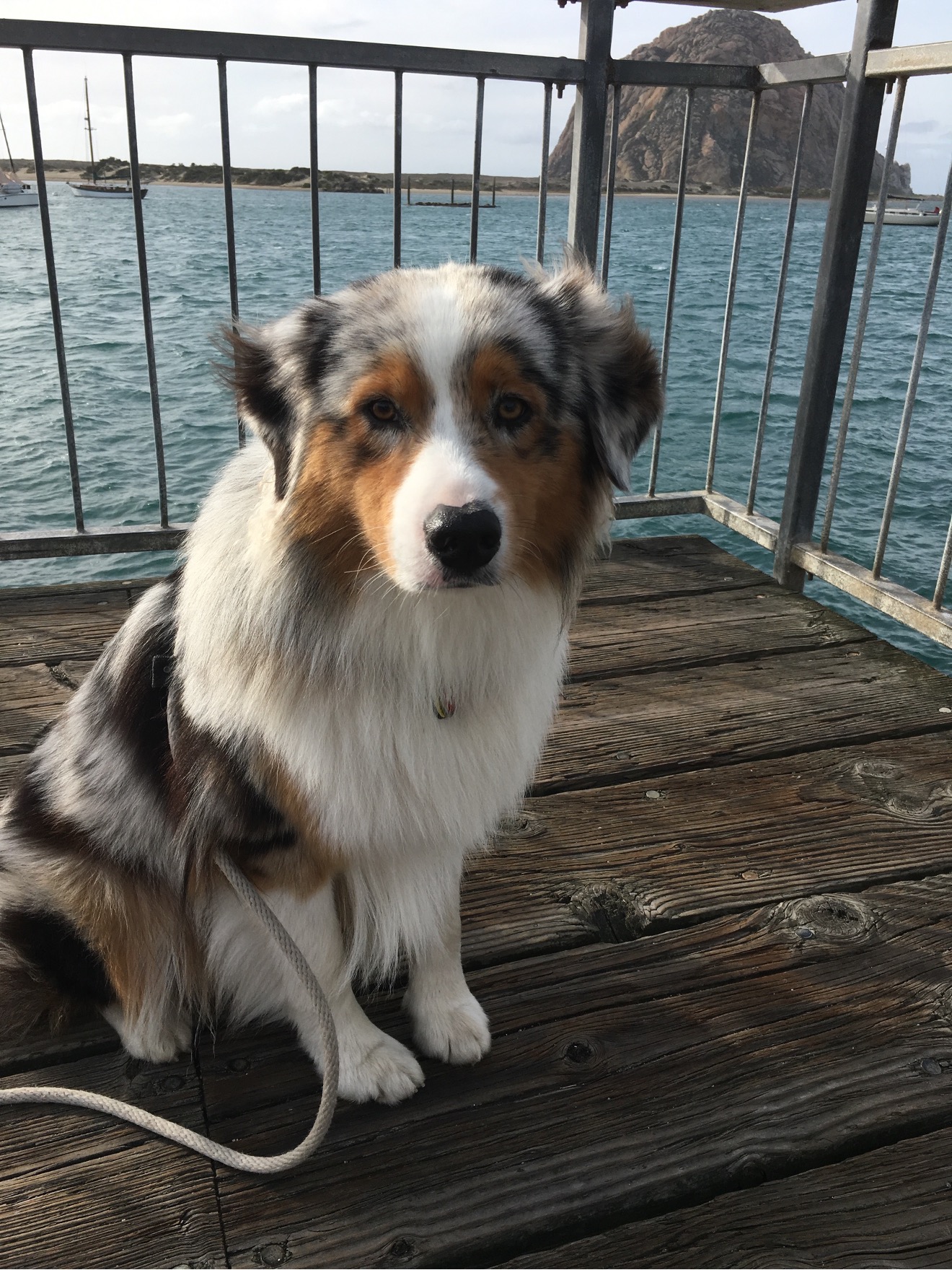 The seaside village of Morro Bay is only two hours north
When it comes to road tripping near Santa Barbara, residents know that one of the many benefits of living here is the town's close proximity to other beach towns like the quaint seaside fishing village of Morro Bay. Morro Bay's bustling waterfront offers a picture-perfect getaway for Santa Barbara residents who seek food, wine and outdoor adventures found in a gorgeous natural setting. Morro Bay boosts year-round activities in an unspoiled slice of California. And it's just a quick drive along coastal Highway 1 in San Luis Obispo County, south of Big Sur.
The town was named a Bicycle Friendly Community by the League of American Bicyclists, and outdoor activities are a way of life, just as they are here in Santa Barbara. From oceanside golf, kayaking, sailing, hiking, fishing, surfing, biking, and bird watching, to kite flying, shopping, dining, wine bars, local craft brews and miles of unspoiled beaches, there is something for everyone.
Sitting majestically between the beach and the harbor stands the iconic and historic landmark Morro Rock, welcoming travelers from miles away as they approach Morro Bay. The quaint town is a neighbor to vineyards, from Paso Robles to Edna Valley, and mere minutes from world-renowned Hearst Castle, historic missions, breathtaking Montana de Oro State Park, and more.
Morro Bay is a destination designed to fit any style of traveler and is perfect for families (including their canine family members), couples or groups, with its myriad year-round events that will be coming back soon. They include food, wine and music festivals, art fairs and car shows unique to the town.
Dog lovers will appreciate canine friendly Morro Strand Beach, which stretches from Morro Rock north for miles. It is so spacious that it almost seems like a private beach.
Road tripping near Santa Barbara with your pet
For those who want to bring Fido along for the fun, consider these 5 expert tips before you take off to ensure a safe and comfortable trip for everyone.
Get Your Dog Used to the Car
If your dog doesn't routinely ride in the car, don't jump right into a days-long expedition. Instead, the ASPCA recommends taking a series of short drives first, gradually increasing the amount of time while monitoring for any problems. If your dog seems especially stressed, reconsider your plans-leaving him home with a qualified sitter might make for a more relaxing vacation for everyone involved.

If your dog gets carsick, it's good to know relief may be possible via over-the-counter human motion sickness aids – Upon the advice of your vet, of course.


Invest in a Crate
Letting your dog have free range of the car presents two problems. In the event of an accident or an abrupt stop, he could be injured. He could also cause an accident if he becomes scared, excited, or otherwise interested in sitting on your lap.

When it comes to a crate, think child safety seat. It should be well-ventilated, and large enough that your pet can sit, stand, turn around, and lie down in. If your car isn't large enough to accommodate a crate, use a pet harness specially designed to attach to seat belts.

Regardless of where your dog is riding, never let him stick his head out the window. As cute as a Lab enjoying a little fresh air looks, he's at risk of being injured by passing objects or falling out of the vehicle.

And never, ever allow your dog to sit on the lap of the driver or front-seat passengers! Not only is it against the law, but it's also distracting for the driver and extremely dangerous for the dog – which can easily become a canine airbag in a front-end collision.


Don't Leave a Dog Unattended
Every summer, dogs die when left alone in hot cars. Many times, well-meaning owners don't realize how hot a car can become on a reasonably cool day.

According to the American Veterinary Association, a 70-degree day can translate to a 113-degree car in an hour. On an 85-degree day, your car will be over 100 degrees in less than 10 minutes-and studies show that cracking the windows makes little difference.

You shouldn't leave your pet alone in the hotel either. Ask the concierge for local pet sitters who can help when you need a little human time without your furry friend.


Pack the Essentials including an updated ID
Dogs tend to travel light, but you should plan to bring a few essentials. In addition to the obvious (food, water, bowls, a leash) remember bedding for the crate, a favorite toy for comfort, and medications. You'll also want to have vet records with vaccine documentation. This will come in handy should an emergency arise. At the very least, make sure you have your veterinarian's phone number.

Before you leave, be sure to check your dog's ID tag. Is the address and phone number up to date? Is his microchip registered? Should your dog become lost in unfamiliar territory, it's especially important to have clear, current identification.
Check for Ticks
According to a recent report from the CDC, tick-borne illnesses are on the rise after a series of warmer winters that have allowed the pests to move farther north. Experts recommend you consider adding a repellent collar in addition to a monthly flea-and-tick control. Talk to your vet about giving him or her an extra dose of Bordetella (can be done every six months) and heartworm medication. This also goes for dogs who will be boarding while you're away.

During and after road tripping near Santa Barbara, check your dog's fur for ticks after any possible exposure, paying special attention to easy-to-miss hiding places: inside the ears, under the collar, between toes, under the tail, and near the eyelids.

What to do if you can't bring your dog with you on vacation
Boarding your pet while you're on a vacation is a big decision. You may want to have fun on your trip and leave the worry about Fido to someone else. You can choose to leave your dog in a boarding facility or find a dog sitter who will board your dog in their home. There are even sitters who will stay in your house with Fido. Here's how to decide what's right for you and your pet:
Ask friends or pet professional for recommendations
If you want to find a reputable boarding option for your dog, ask your canine-owning friends where they leave their pooch when they travel. You can also ask the groomer and your veterinarian for recommendations. In many cases, veterinarians board their clients' dogs at their facilities. Yelp Reviews of local boarding facilities are also a valuable tool when selecting a boarding facility.


Make sure the boarding facility you choose follows this checklist
Once you find a facility to board your dog then you'll want to make a checklist to make sure you are making the right decision. Here's what the experts recommend:


Schedule a tour of the boarding facility well in advance to make sure you are comfortable with the place.
Make sure the boarding facility is certified with a professional organization.
Ask for references.
Read reviews of past customers.
Inquire about the needed immunizations. Typically, a boarding kennel will require Bordetella, distemper, hepatitis, parvovirus, parainfluenza, and rabies.
Are all pets boarding at the facility screened for fleas and ticks prior to boarding?
Inspect how clean the facility is. Does it appear secure? There should be a securely fenced exercise area and sleeping area that is comfortable with non-slip surfaces.
What cleaning chemicals do they use? Are the chemicals safe or harmful for a pet?
Watch how the caretaker(s) interacts with our dog.
Ask how much exercise your dog will receive on a daily basis.
Do they take the dogs out of the runs or leave them in the runs 24/7?
What food do they feed? Do you need to bring your pet's own food? Do they cater to a specialized diet?
Is the facility heated and air-conditioned?
Will the dog have access to fresh water at all times?
What happens in the event of an emergency?
Will the caretaker administer medication if your dog is on daily prescription medication for a health condition?
Is there proper staffing to meet the needs of all the animals boarded at the facility?
Is someone on the premises 24/7?



In-home Pet Boarding
In-home pet boarding is often an ideal option that allows your dog to stay in the home, so the animal is not overly stressed out at a commercial facility. Some pet sitters will stay in your home and others will ask you to bring the dog to their home while you are gone. Remember to check all references when going this route. Do not hesitate to perform a background check on the pet sitter. This is especially important if you are bringing the pet sitter into your home. You want someone reliable who you can trust to watch Fido and stay in your home.

Rover.com does the due diligence for you. Every sitter listed on the site passes a basic background check, offering a detailed profile and personal information right there in black and white. Plus, these sitters are approved by the company's team of sitter specialists. Many will take care of your cat while you're away too.

Boarding your pet while you go on vacation is a wonderful option as long as you take the time to ask the correct questions and make sure that your beloved canine is in good hands while you are gone.

If you and your pet like the facility you choose, it may also be the ideal place to keep your pet when it comes time to sell your Montecito or Santa Barbara home. After all, in an ideal world, your home will be pet-free, at a minimum during showings. Here are three reasons why:
Not everybody likes pets in the house
Some people will outright avoid houses with pets
Not everybody wants to see, smell or hear your pets.
---
Are you ready for some road tripping near Santa Barbara? Or are you planning to move to, or within, Santa Barbara this summer? If the answer to the second question is 'Yes,' you'll find some lovely homes for sale in Santa Barbara, Montecito, Hope Ranch or any of the surrounding upscale communities on my comprehensive website. Just call me at (805) 886-9378 or email me at Cristal@montecito-estate.com to discuss all your real estate needs. In the meantime, have a safe trip, and don't forget o send your dog (or cat) a postcard!
---