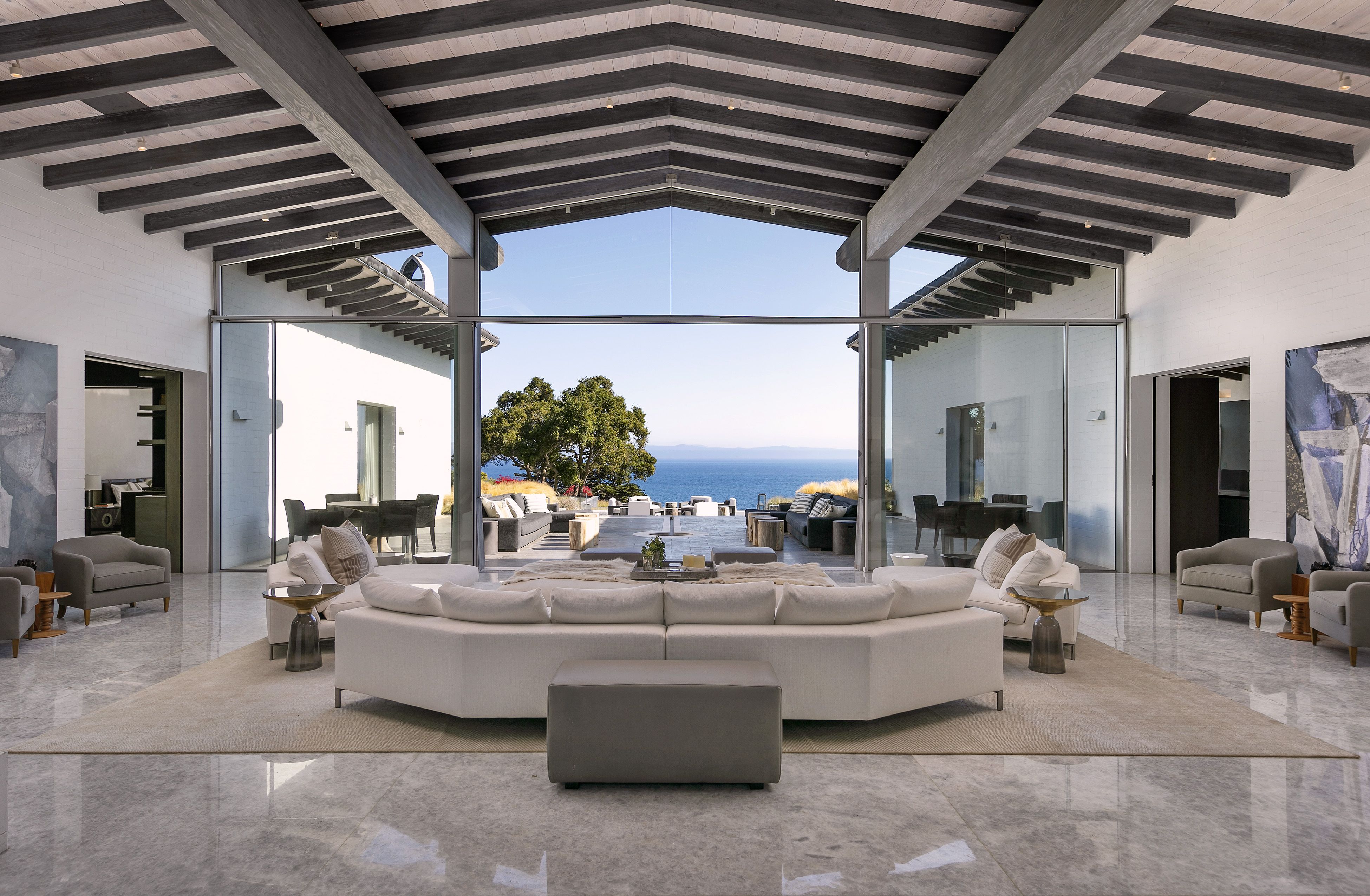 5 top New Year's resolutions for your Santa Barbara home:

1) Streamline all your stuff
Get ready to breathe a little easier in your own home with this simple yet important step. Clear the clutter, like in my Dramatic Blufftop Ocean-View Hope Ranch Estate listing pictured above. Because there's no clutter in the living room, you can focus on the view!
Each year most of us acquire a mountain of stuff. Some regular purging of those jam-packed drawers, cabinets, tabletops, and even entire rooms makes it easier to find the things you use and enjoy the most. Besides, leading interior designers say all that clutter makes your house look dated and dirty anyway.
Begin by clearing your counters of everything you don't use daily, then go room-by-room, periodically removing anything that you don't use, wear or love and donate those items to charity. After that, think twice about what you bring in, focusing on the things that raise your energy level and make you feel good while getting rid of the things that drain your energy.
2) Put safety first
There are a few things that every Santa Barbara homeowner should do to guarantee they're not living with a potential health hazard or fire risk. Begin by calling the Fire Safe Council of Santa Barbara County and arrange for a home hardening assessment.
According to the Fire Safe Council of Santa Barbara County's website, "It is your responsibility to prepare your home and private property before a fire threatens your area. The Ready! Set! Go! Program is designed to provide you with critical information on retrofitting your home with fire-resistant materials, creating defensible space around your home so there is a safe working environment for firefighters, and preparing you to safely evacuate well ahead of an emerging wildfire."
Also, schedule a mold inspection. Mold growth can occur within 24-48 hours after any water incident in your home. Leaks can be hidden inside walls, under cabinets, or in your attic. Flooding in your crawlspace or improper ventilation in your bathroom/kitchen can provide enough moisture for mold to take root in your home. A trained inspector can track down water leaks, evaluate water damage, and determine the presence of mold growth in any and all areas of your home.
3: Shrink your carbon footprint
It's time to cut your energy usage at home with a little old-fashioned common sense. For example, switch off the lights when you leave a room, turn off your air conditioner when you leave the house, and dial your heater to 55 degrees at night. Another easy way to go green is to install LED bulbs and low-flow showerheads. With our current water crisis, why not plant drought-tolerant landscaping? And give composting a try in 2023. Your garden will thank you.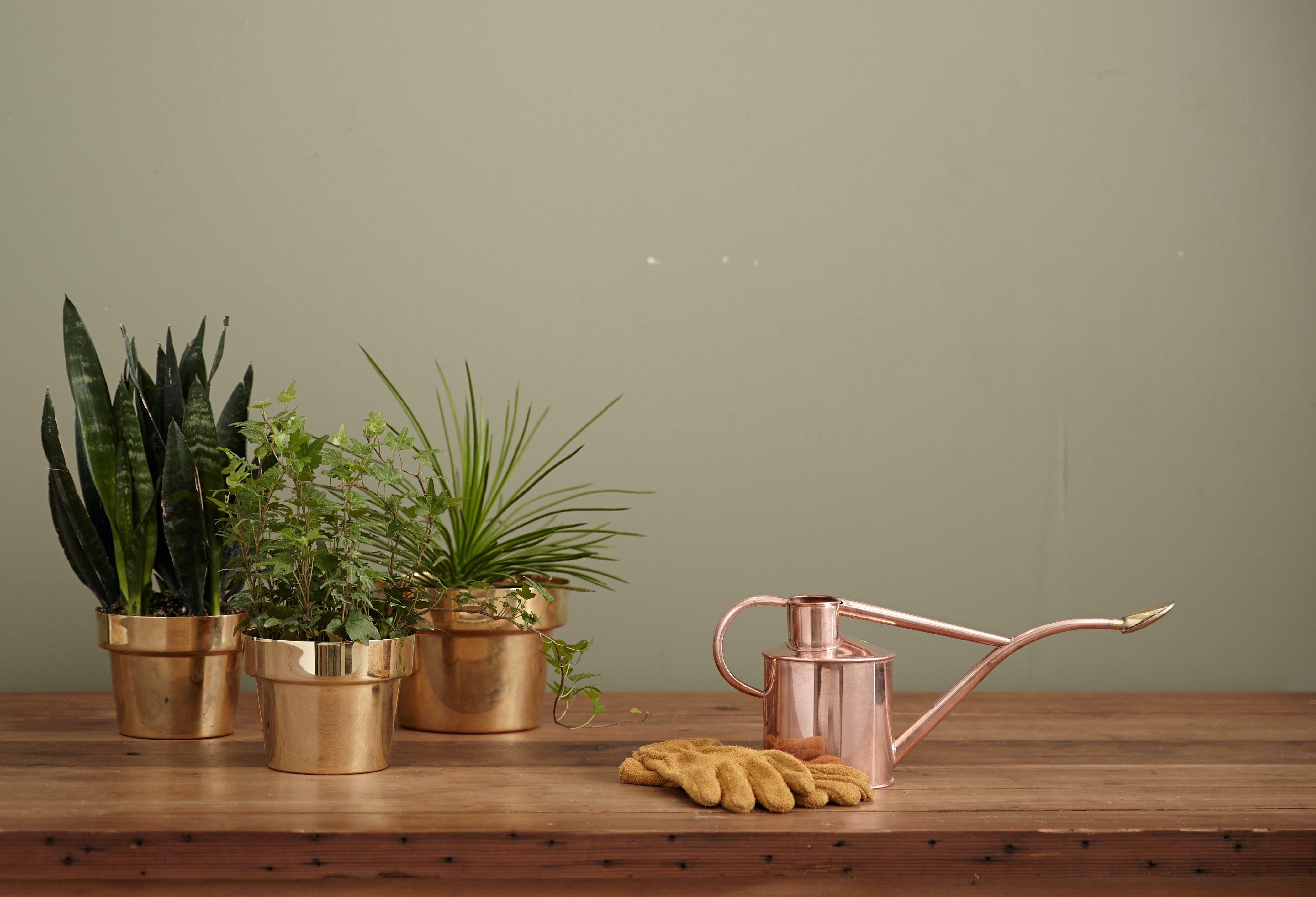 4) Get home healthy
A healthy home is ground zero for a healthy life. Clean air is one of the hallmarks of a healthy home. After all, you never want to take chances when it comes to the air you breathe. So start by having the air in your home tested. You should be testing our home regularly for radon, the #1 leading cause of lung cancer, besides smoking.
By adding lots of house plants, you'll make a statement while keeping the air clean through a well-known process called photosynthesis. Plus, live plants always look good in any room.
Have your ducts professionally cleaned, and by all means, install an air purification system like the whisper air repair from Panasonic. Open your windows for at least 15 minutes daily and use your kitchen and bathroom fans. Finally, invest in an ERV or an HRV.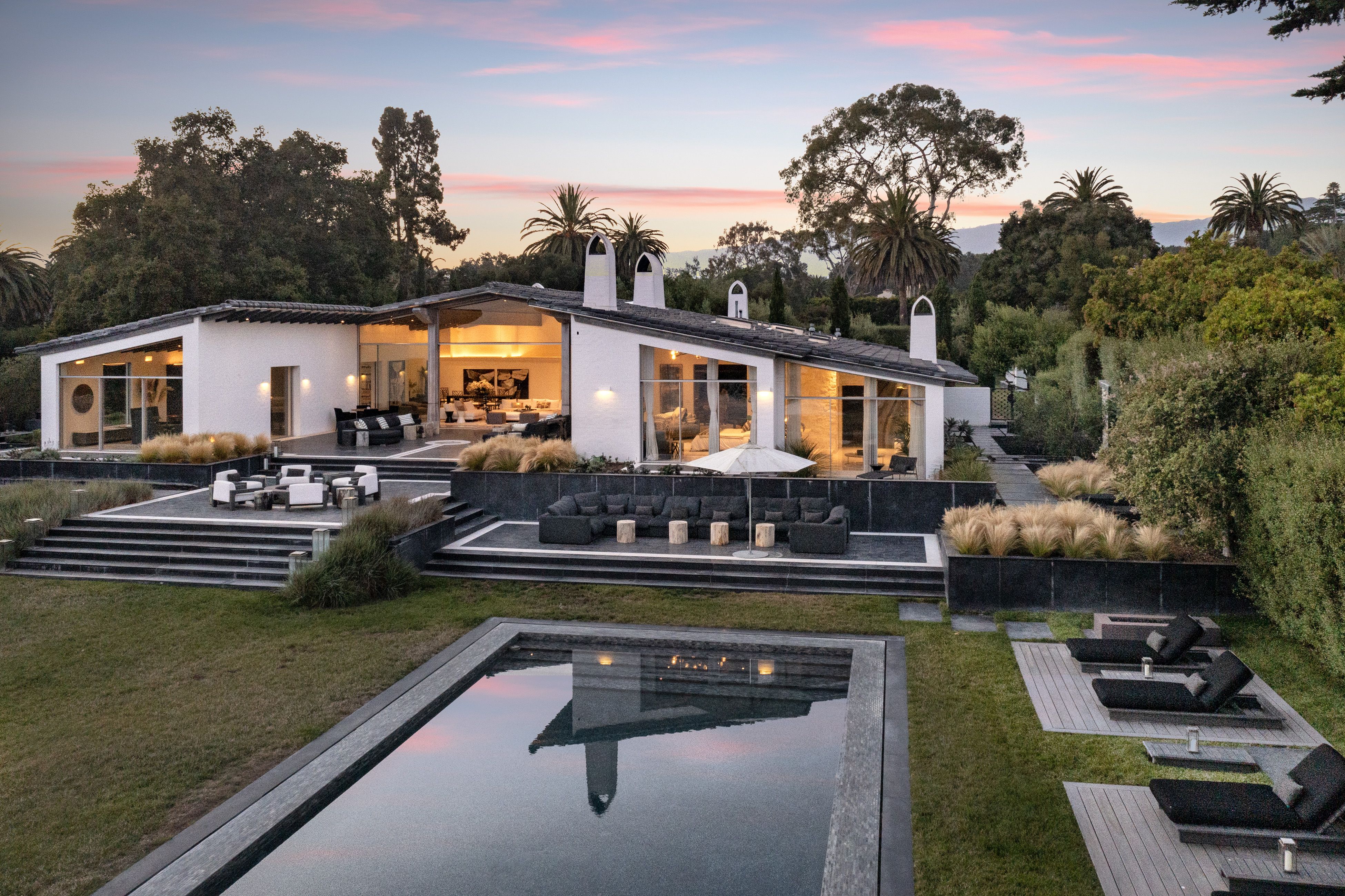 5) Make time for entertaining
I love entertaining. For me, it's all about getting the right people together and not stressing about having everything perfect. So instead, I keep it simple, ordering food from one of our excellent Santa Barbara restaurants or caterers, or hiring a chef and bartenders. That way, I can spend time with my guests cultivating meaningful memories.
I also like to keep it more intimate, opting to invite fewer people. By not asking the entire neighborhood to attend, I can be more thoughtful when catering to my guests' needs. And nothing says Santa Barbara like the great outdoors. So I always prefer to host gatherings in my backyard, and many of my listings offer plenty of outdoor entertainment spaces, like the home in the image above.
Here's my big secret when it comes to entertaining at home: Create a signature moment that your guests will enjoy. The moment can be a special dish or drink, some music, or your favorite scent. Even the way you welcome people into your home can become a signature moment.
---
If moving in Santa Barbara is one of your 2023 New Year's resolutions, I'm your agent. My discerning clients know they can count on me to both buy and sell their real estate assets, which makes both transactions easier. I'd be honored to add you to that list. Contact me at (805) 886-9378 or at Cristal@montecito-estate.com. Happy New Year!
---

Other Resources: