8 TRIED AND TRUE WAYS TO ENSURE A STRESS-FREE TRANSITION FROM OLD HOME TO NEW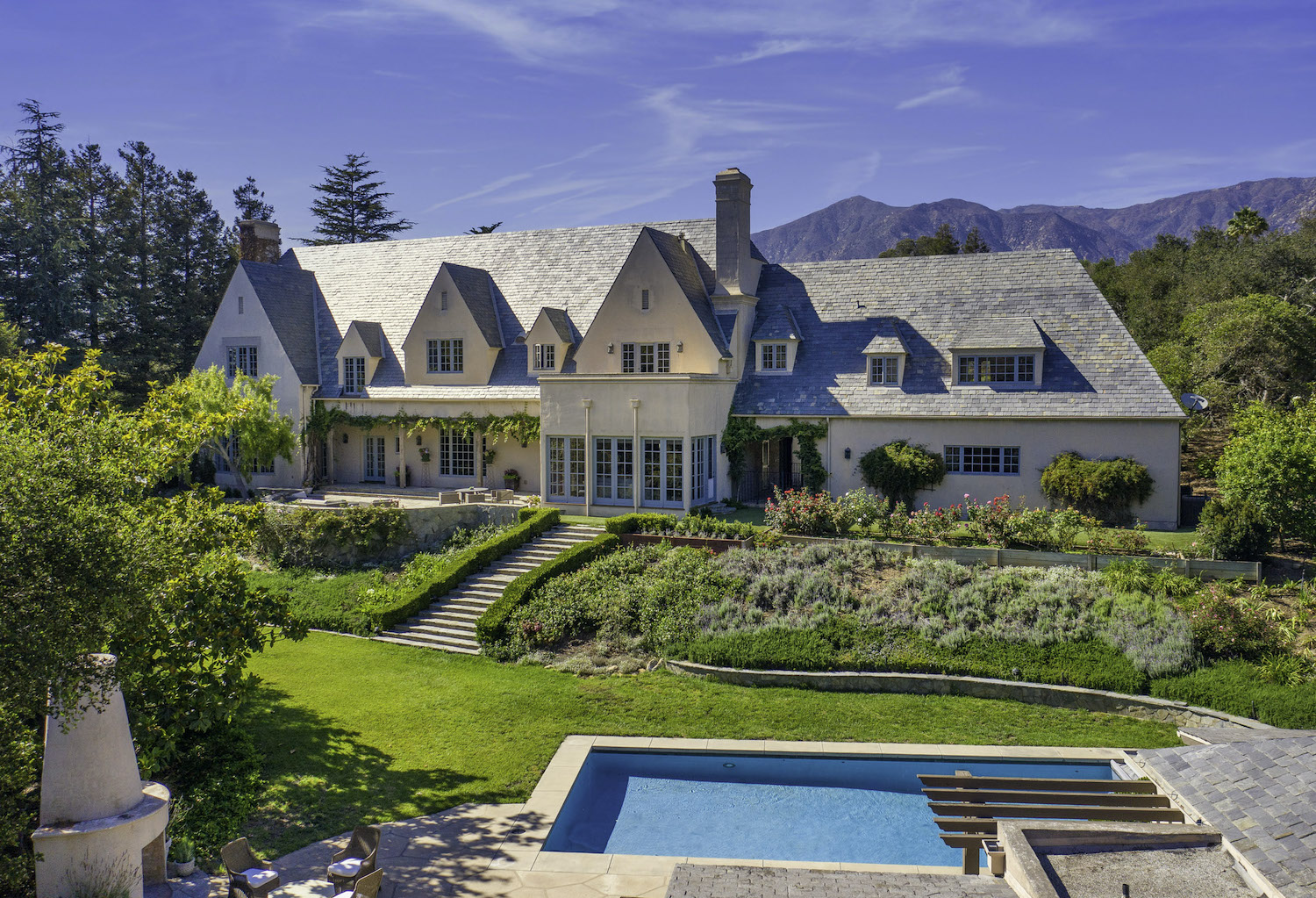 The process of moving into a new home requires careful planning. To help out, I've put together this moving checklist with the top 8 moving tips I've come to recommend before and after my clients move into their new abodes.
1. Hire a reputable moving company

Finding a good moving company is critical and warrants your due diligence. Check a company's Yelp Reviews and ask your Realtor for suggestions. Look for one that's properly licensed by the Department of Transportation and is accredited with the Better Business Bureau (BBB). Plus, on the BBB site, you can find out about any complaints before you enter into a contract.

Then there's the question of moving insurance. Ask your potential movers if you can purchase Full Value Protection from them. That will give you added peace of mind knowing that if something bad happens to your belongings while in their custody, you will be fully compensated.

When the big day arrives, let the experts take control. The best way to stay 100% safe when moving is to hire experienced movers so that you can stay away from the action.
2. Get rid of unwanted items

Moving is your big chance to clear out any unwanted or unused items that have accumulated over the years. After all, a new home provides a clean slate—one that doesn't include a mountain of unwanted junk. Besides, getting rid of stuff can significantly reduce the number of items you're taking with you.

Look into every cabinet, drawer, and closet in your home, scour the garage, open up forgotten dusty boxes, check under the beds and over the uppermost shelves, and put each individual item you come across into one of the following categories:
Indispensable
Valuable
Enjoyable
No Longer Needed
Useless
Once you've sorted out and categorized your possessions, the decision about what to keep and what to get rid of when moving becomes much easier. You will definitely want to take the items from the first two groups to your new home and get rid of the last two groups. Put some thought into the "enjoyable" group and single out the items that are really meaningful to you in order not to bring useless clutter to your new life. What's left can be donated or thrown out.
3. Packing

Packing for a move is the most time-consuming task of them all. You should start the process of packing about 2-3 weeks ahead of time and be finished a few days to a week before. To keep your entire house from becoming a storage unit, designate an area, such as your garage, as the place for keeping packed boxes. Don't forget to purge!

Make sure you make a detailed inventory list to track your belongings before you move. To stay organized, print off multi-colored packing labels or use different colored masking tape and give each room its own color. Label the contents of each box and include the room it belongs in. Then in your new place, before the movers arrive, use colored tape to mark entrances to rooms. This moving tip will save movers a ton of time.

Pack essential items into boxes that you'll open first. These items include toiletries, medication, kitchen items, bedding, clothes, basic hand tools, electronic devices, and so on. These boxes should stay with you for the duration of the household move while all your other items get loaded into the moving truck and journeying to your new residence. This important step will make it easy to find a single set of linens for each bed when you unpack and spend the first glorious night in your new place.
The night before the move, have each family member pack a small suitcase like you're taking a weekend vacation. This can make moving a fun adventure for children, plus, you'll all have the things you need on hand before you unpack even one box.

4. Tend to children and pets
Although this is moving tip #4 on the list, it's #1 in importance. The safety and well-being of your children and pets should be your top priority. Keep them away from any danger zones, preferably in a room far from the moving traffic. Or better yet, arrange for somebody you trust to stay with your kids while you're dealing with movers, boxes, and furniture, and keep your pet out of the fray by boarding them.
When everyone's back, secure all house exits (doors and windows) so that no one can escape. Then give your kids and pets some time to acclimatize to their new surroundings.
READ: Moving to a New Home: 6 Considerations for Families
5. Change of address
It takes careful planning to move into a new home smoothly. One important thing to remember is to transfer the utilities between the two homes. (Electricity, water, gas, cable TV, Internet, etc.) So, contact your current utility companies and schedule the disconnection of the utilities at the old place and their reconnection at the new one. Also, don't forget to change your postal address either in person or online. It's best to change your address before the day of the move so that no mail delivery interruption occurs during that transitional period.
6. Unpack with a system
Unpack your "Open First" boxes that contain the absolute essential items you'll need immediately. Keep in mind that your essentials boxes will be true lifesavers in case the rest of your belongings are yet to be delivered by the moving company. But don't stop there. Make a room-by-room plan and get going.

Start with the kitchen. Line the kitchen cabinets, then open those boxes. Don't worry about finishing the kitchen right away. Just unpack what you need, including pots and pans. Also, get the major appliances hooked up so you can use them. Next, plug in any small appliances that will make your life a little easier. Think coffee pot and toaster. You can return to concentrate on completely organizing the kitchen after the rest of the house is unpacked.

The bedrooms are next. Put the beds together and unpack the linens for each bedroom. You'll thank yourself for setting the linens for each bed aside so you can easily find them and get your beds ready for the first night. Decide on furniture placement and closet organization before you unpack boxes.

Next, head to the bathrooms. Nothing makes a house feel like a home more than having a comfortable, fully stocked bathroom. Unpack towels, toiletries, and other necessary bathroom items then leave the rest for later. Did you remember to put toilet paper in your box of necessities? I hope so.

Tackle the living room, den, garage, and other common areas next, but, again, don't go for perfect, go for livability.

Items for the patio, deck, or landscape can be unpacked last and set up at your leisure. The same goes for guest rooms.

Here's an important moving tip: don't be afraid to ask your movers to help set up your large pieces of furniture. Experienced furniture movers can work in record time. If necessary, hire a local company to hang your art and mount your TVs.
7. Secure your new home

Moving into a new home will mean that you'll also have to inspect it carefully to make sure it's secure. For starters, you may want to contact a local locksmith to change the locks on all outside doors.

Besides changing the locks, inspect your new home from the inside and double-check that all windows and doors close tightly and lock securely. Don't forget to change the batteries of all smoke detectors or, if they're electric, check and make sure they're in working order. Also, you may want to consider installing a security alarm if one is not already in place.
READ: A Luxury Realtor's Guide to Home Security Systems
8. Organize a housewarming party

When moving into a new home, a great way to get to know your neighborhood is to organize a housewarming party. Who knows, you may even become good friends with some of them.

Anyway, a small informal get-together with friends and neighbors is the best way to bless your house. Oh, and in case you didn't know, a housewarming party after a move is supposed to bring good luck to both the home itself and its occupants, which in your case is you and your family members.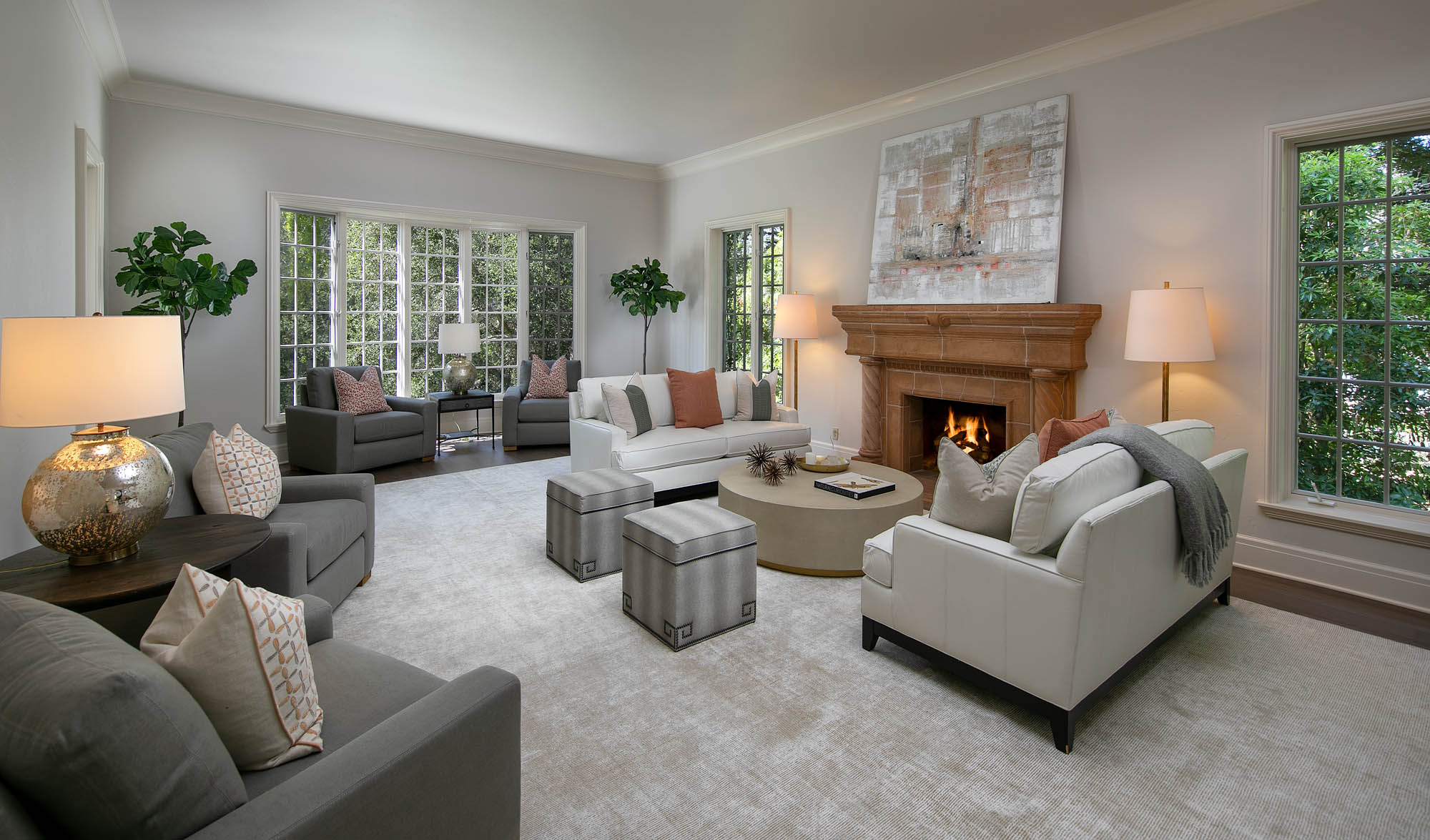 Let's say you bought my Enchanting Ennisbrook Estate listing pictured in this post and can't wait to move in. I don't blame you! Who wouldn't love to put down roots in Montecito's revered guarded and gated Ennisbrook? This charming home appears to be transported from the English countryside.
Before you can enjoy living in the contemporary comfort that abounds in the 5-bedroom, 6.5-bathroom estate, however, don't fear the dreaded moving day. If, as the date comes near, you feel stressed out, don't worry. That's to be expected. In fact, moving tops the list of life's most stressful events. Even if you're a minimalist, moving can be extremely overwhelming. Especially if you have children and pets. But if you can get a head start and stay organized, you should make it through this mammoth process unscathed and ready to enjoy your new abode.
These moving tips are a good start. Want more moving advice? There's an app for that, which will help you inventory your home before moving day and keep you organized from start to finish. So, download it free for iPhone or Android.
The bottom line for a stress-free move for every member of the family is planning in advance and working with the right Realtor who really knows the communities where you're moving. You can count on me to find you the perfect family home in Montecito, Hope Ranch, or any of Santa Barbara's upscale communities. Just call me at (805) 886-9378 or email me at Cristal@montecito-estate.com. With these moving tips, the transition doesn't have to be so stressful.