WHY MONTECITO REAL ESTATE ENJOYED A RECORD-BREAKING YEAR, AND WHAT IS PREDICTED FOR 2022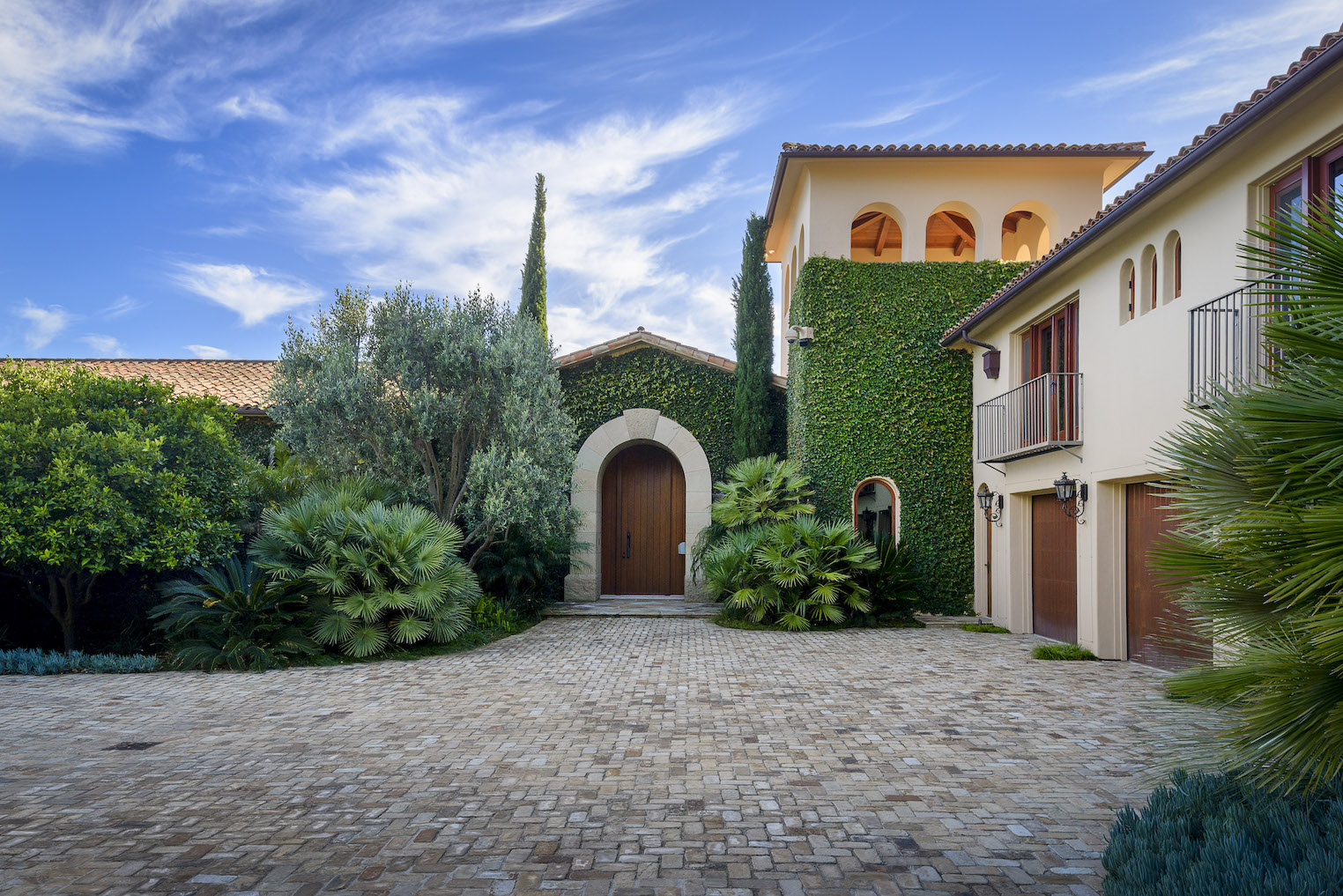 As we welcome the new year, it seems like everyone's asking the same question: what's going to happen next with the Montecito real estate market? And for good reason. 2021 was a record-breaking year for the industry, especially here in Montecito. I also broke sales records in 2021 and as a result, received some wonderful accolades. Let's take a look back together.
The COVID-19 Effect
Prior to the COVID-19 pandemic, the real estate market was in a decent spot. Rates were low and expected to stay that way, but prices nationally, and even right here in Santa Barbara, began to inch up due to tight inventory, which has been an ongoing issue ever since.
READ: 2022 Interior Design Trends
Then COVID came, and everything changed. First, the economy dipped briefly in early 2020. In fact, for a two-month period, the United States experienced its shortest recession in history. Shortly thereafter, the market took off. Prices were no longer just inching up; they were skyrocketing.
The upshot of all this lightning-fast market movement made 2021 a good year for homeowners looking to sell their property. Home values increased while competition became fiercer than ever. That prompted many experts to refer to the 2021 housing market as "the COVID housing market," with all its turbulence, uncertainties, and rapidly increasing prices. As we look back at this past year's real estate market, we're left wondering where it goes from here. And the answer is a positive one, especially for those considering selling property. The market will be anything but slow in 2022 as flexible work options continue to shape housing decisions in new ways, especially here in Montecito.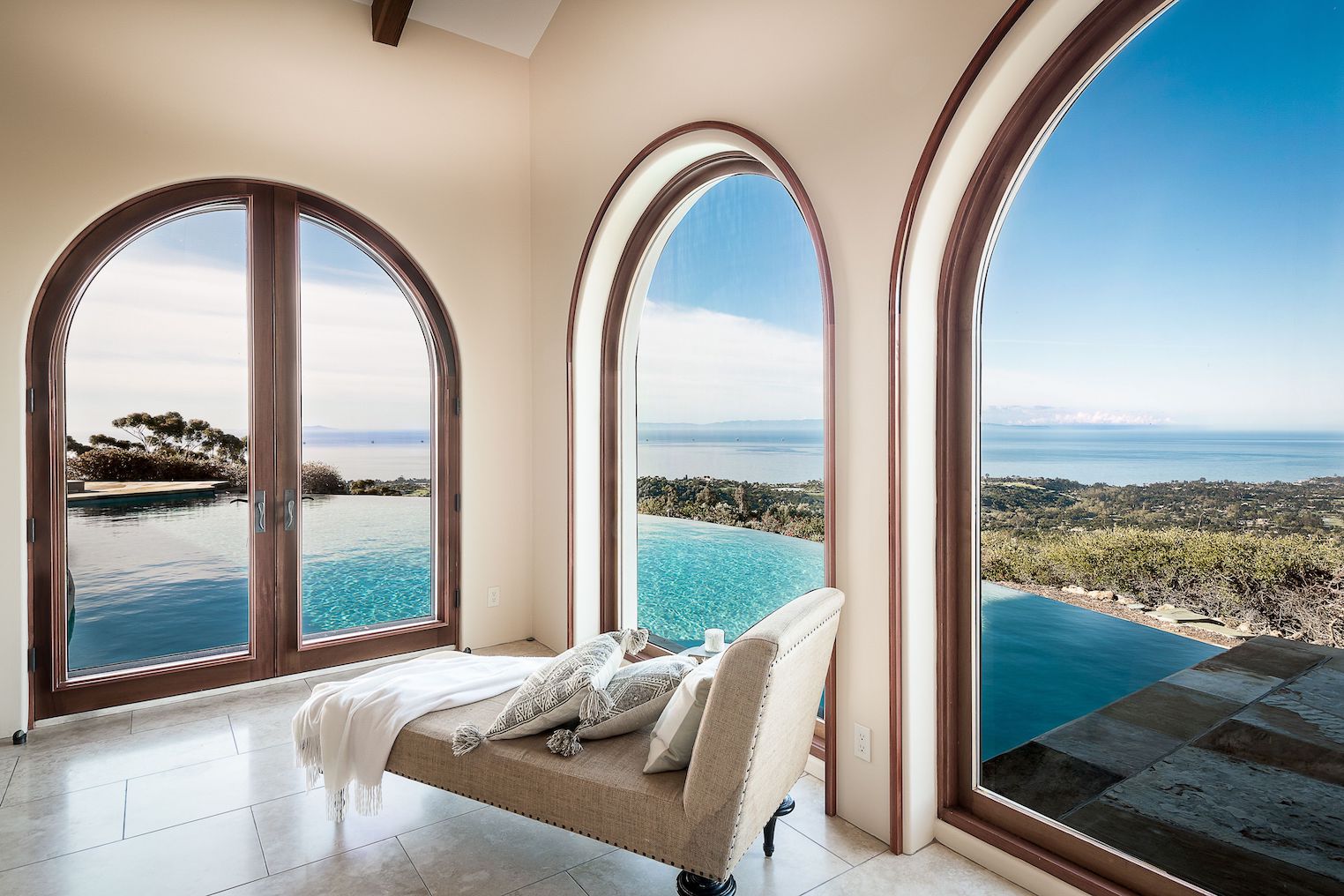 Our Local Housing Market in 2021
The 93108 zip code saw nearly 350 sales of single family homes, estates, and condos in 2021. Among those were many record-breaking transactions, including the remarkable Montecito estate pictured above, located on Bella Vista Drive. I had the pleasure of representing the buyer in this historical real estate deal. The new owners were immediately taken by this gated Montecito Mediterranean beauty that sits on 32-acres. Inside, the 4 bedroom, 4 1/2 bath home was built to inspire, with amazing panoramic views everywhere accentuated by high-quality finish details.
READ: 2022 Color Trends: It's All About Green…and a Vibrant Shade of Periwinkle Blue With Violet-Red Undertones
It's fair to say many Montecito real estate records were broken last year. In fact, I'm delighted and proud to say I broke my own record, with over $415 million in sales from 73 closed transactions: 43 sellers and 30 buyers. As a result, I ranked the #1 individual agent in the Santa Barbara MLS for sales volume and units and the #1 individual agent for Berkshire Hathaway Home Services for sales volume out of over 50,000 agents worldwide.
Home Buyers Faced Strong Competition
In 2021, buyers like those I represented for the amazing Montecito Mediterranean home featured in this blog post had to move quickly and bring extra cash to the table to get into the homes they wanted because more homes sold above asking price. In Q3 of 2020, 28.3% of homes sold over ask. In 2021, that number was up to 47%.
That's why it's important to work with a professional real estate agent who has knowledge of the local market, as well as proven negotiation skills. In a market like this, those are invaluable assets for both buyers and sellers.
Home Prices Increased Nearly $45,000 Year-Over-Year
Home price appreciation skyrocketed in the second and third quarters of 2021. While this came as great news for homeowners looking to sell, it made the market less navigable for buyers; another reason to hire a proven professional.
Mortgage Rates Remain Low
Mortgage rates fueled the industry, starting with a bang in 2021. In January, the average rate for a 30-year fixed-rate mortgage was the lowest it's ever been, hitting 2.65%, according to Freddie Mac. Since then, mortgage rates have bounced up and down around the 3% line. Rates had been falling prior to the pandemic and were already relatively low by historical standards. Once the pandemic hit and the Fed began enacting policy to kick-start the economy, that downward trend only continued.
READ: Vacation Homes: Competition, Cash and Considerations
Still, in real estate, cash is king. In fact, the national average for all cash real estate sales in 2021 hit 25%, which is up from 15% in 2020.
2022 Market Predictions
If you're planning to list your Montecito home this year, the good news is that this hot housing market isn't over yet. At least that's what Zillow predicts in its final 2022 forecast. According to the report, although we may not see broken records in 2022, economists expect incredibly strong price growth and sales volume to continue with 11% home value growth. And that growth will rank 2022 among the strongest years Zillow has tracked. Existing home sales are predicted to total 6.35 million, compared to an estimated 6.12 million in 2021. That would be the highest number of home sales in any year since 2006.
There's no arguing that the 2021 Montecito real estate market was awesome, especially for sellers. And if you're planning to make a move in Montecito, Santa Barbara, or any of the surrounding communities in 2022, I suggest you give me a call at (805) 886-9378 , or email me at Cristal@montecito-estate.com right away to take advantage of the current market. I will happily add your listing to my portfolio of amazing estates for sale and find you a new home at the same time. There's no time like the present to jump into the real estate market!