GROW YOUR OWN FARM-FRESH PRODUCE FROM HOME WITH A HYDROPONIC "FARMSTAND"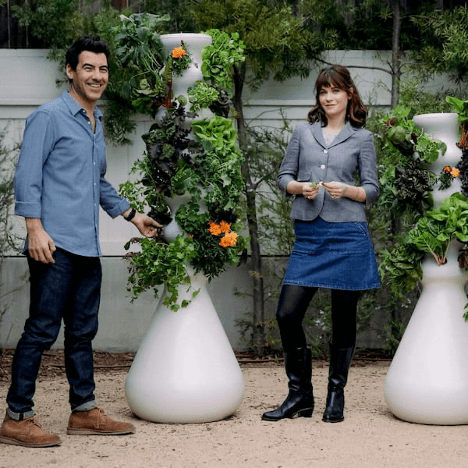 Zooey Deschanel and Jacob Pechenik
Okay, so that title is a bit "corny." (That makes 3 puns, so far. Please excuse them.)
Lettuce Grow is an exciting new initiative of The Farm Project, a sustainable produce venture started by actress Zooey Deschanel and her husband, Jacob Pechenik. Lettuce Grow offers an innovative and green thumb-free way Santa Barbara and Montecito homeowners can grow their own veggies and herbs.
There's a movement afoot to grow your own farm-fresh produce from home. You might have toyed with the idea yourself. You're not alone if you decided that picking up your stuff from the grocery store or at one of the amazing Farmer's Markets we have here in Santa Barbara was the convenient way to get it. Think again!
READ: Santa Barbara Farmers' Markets Farm Stands And Gourmet Shops
Not only does homegrown produce taste better, growing your own ensures you know where, and how your food was grown. Plus, thanks to places like Lettuce Grow that sell hydroponic systems, a home produce garden is really quite easy.
5 Reasons to Grow Your Own Produce
Control What Goes In your Food
It's possible and easy for Montecito and Santa Barbara homeowners to grow their own herbs and veggies and have total control over what goes into their meals. The security of knowing how your food is grown and what is used in the process can be reason enough to grow your own.


Commercially grown produce often lacks nutrients
Since around 1940, we have seen a decline in produce nutritional value of up to 40%. On average, store-bought vegetables today have significantly fewer minerals, vitamins, and protein than vegetables did less than a century ago.


Freshness
We've all run into the problem when reaching into our fridge's produce drawers only to find limp or bruised vegetables. You won't have that problem when you can pick them straight from the source and serve them with your dinner that night. Produce found in the grocery store is typically picked half ripe, which can have a negative effect on flavor.


Better for the Environment
Long-distance transportation of produce relies heavily on fossil fuels. Growing your own food helps reduce the reliance on transportation, something that is harming the environment. Also, by growing your own food, you're not using chemicals or pesticides that can also harm the environment.
READ: 25 Homeowner Tips for Going Green
Growing your own food has never been easier
After reading these facts and figures, you may be thinking it's time to start your own home produce garden. But, if you're like me, you also have a conflicting voice in your head saying, "I don't have a green thumb." Well, you're in good company. I, too, have killed a plant or two. There's no shame in it. But more importantly, there's a growing system designed specifically for people like you and me: people with no gardening experience.
About Lettuce Grow
Lettuce Grow is a sustainable food innovator that encourages people to grow their own produce with hydroponic "Farmstands." An initiative of The Farm Project, it's on a mission to change America's food system by empowering everyone to grow a portion of their own produce at home. All a Montecito or Santa Barbara homeowner needs is a sunny space, which we have in abundance here thanks to our Mediterranean weather, along with water and power to grow fresh, delicious produce.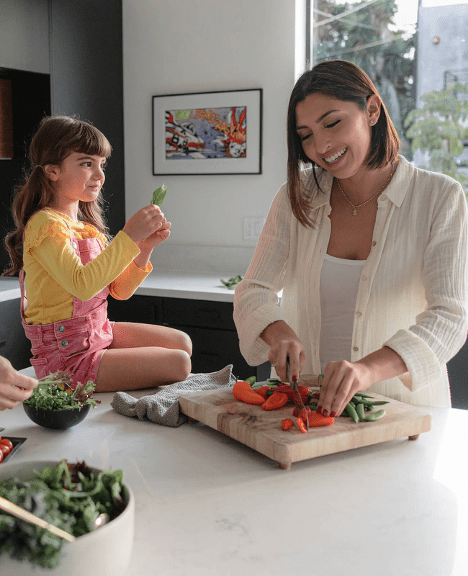 As Deschanel and Pechenik explain on The Farm Project website,
"When we started our family, we began to think about our food: what goes into it and how it's produced. What we learned about additives, processed foods, toxic agricultural chemicals, and food miles was alarming. But, there's a big gap between knowing that our food system is broken and actually feeling empowered to do something about it. With Lettuce Grow, we aim to close that gap by creating a system that allows everyone to grow 20% of their own fresh food at home with no pesticides and 95% less water than traditional agriculture."
About The Hydroponic Farmstand

The Farmstands from Lettuce Grow make it super easy and fun for Montecito and Santa Barbara homeowners to grow their own delicious food. And the best part, you don't have to worry about traditional gardening problems, such as digging, weeding, watering, or getting dirty, because there's no soil involved. Garden pests are typically less of a problem, too. In addition, hydroponic plants produce up to 30% greater yields, grow three-times faster than they do in the dirt and use a fraction of land and water. Plus, each of the Farmstands from Lettuce Grow is small enough to be placed inside, which means you can grow right in your own kitchen.
READ: Santa Barbara and Montecito Landscape Design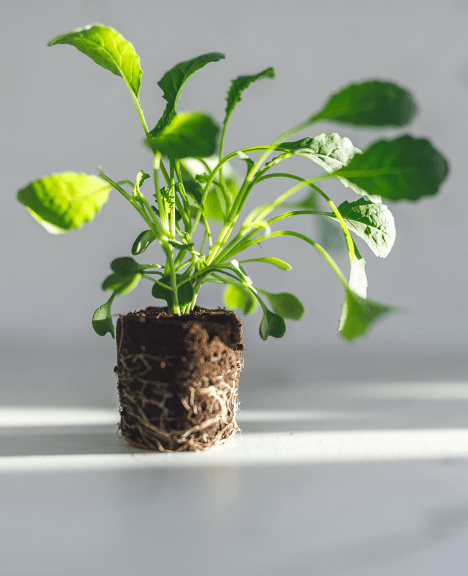 Just choose a Farmstand and select from 200+ pre-sprouted seedlings to enjoy foolproof home gardening. The Farmstands are made from recycled ocean-bound plastic. You will see how easy it is to successfully grow your own food from home without any gardening experience. You'll save both time and the space required for traditional gardening. All you have to do is choose your kit. Everything you need for success is included:
GEAR - including the actual Farmstand, along with a water pump, and timer
NUTRIENTS – Specific plant food for a variety of more than 130 plants
SUPPLIES – Everything you need including a pH Testing Kit, pH Down for water health, stir stick, scoops, and a cute sticker.
---
Now that you know how easy and fun it is to grow your own farm-fresh produce from home, what's stopping you? Perhaps you're waiting to move to a different Montecito or Santa Barbara area neighborhood. If that's the case, just give me a call or drop me an email and let's talk. You can contact me at Cristal@Montecito-Estate.com or by calling +1 (805) 886-9378. After all, as Audrey Hepburn put it: "To plant a garden is to believe in tomorrow." Start believing today!
---