IN SPITE OF A GLOBAL PANDEMIC, HOME SALES AND PRICES SOARED
If you Google "housing market 2020," you'll be part of a large group of inquisitors wanting to know how and why residential real estate across the country enjoyed a record-breaking year in spite of record-breaking hardship. The bottom line seems to be, staying at home due to the pandemic lockdowns caused many homeowners to seek more space, especially since they were able to work from home. Homebuyers were also attracted to the record low, dirt-cheap mortgage rates. In addition, buyers were met with a shortage of inventory, which drove demand and prices. Those things are continuing into 2021.
READ: Santa Barbara Housing Market: Home Prices in the Shadow of COVID-19
National Records Broken
The old adage states, "records are made to be broken." One only needs to look at the housing market 2020 experienced to realize how true that statement is.
By the end of January 2021, the total value of U.S. homes was up by a record 10%. The median price for a home was $330,500 at the beginning of this year: a 14.3% year-over-year increase from January of 2020. That marks the biggest yearly rise since at least 2013.
Sales of luxury properties, the top 5% of listings, spiked 45% during the three months ending on January 31st, compared to the same time period the previous year. More than one in 10 homebuyers are looking in the $1 million or more range today. In fact, the pandemic has done little to slow the luxury market. And luxury homeowners, those who fall in the top 5% to 15% of the market, saw a 25% year-over-year jump over the same three months the previous year.
READ: Buying a Second Home? You Are Not Alone.
The market for second homes has also skyrocketed: jumping 84% year over year in the same time period. The increase in demand for primary homes rose 36% as well. Due to the lack of inventory, buyers are finding themselves paying top dollar and/or entering into bidding wars again.
No Tours? No problem.
In addition, more and more buyers are purchasing their new homes sight unseen. About two-thirds of buyers, 63%, made an offer on a home they hadn't seen in person in 2020; nearly double the 32% recorded in 2019. That's the largest percentage since at least 2015.
READ: The Real Estate Closing Process in The Age of Covid
Since buyers are looking at online marketing materials, I make sure my comprehensive website offers a wide variety of information on all my exclusive listings, including photos, floor plans, and videos or virtual tours — and more. Besides real estate intel and virtual tours, buyers can find everything they need to know about local communities, and amenities such as schools, recreation options, and cultural venues.
There's an App for That
I've also personally created an important tech innovation solution for my discerning clients and potential clients. In my quest to be the best, I've launched the Montecito Properties App designed to make buying and selling in upscale Montecito easy, even from your phone. My goal is to make finding your dream home in Montecito, or any of the upscale areas of Santa Barbara, a breeze. I hope buyers will be thrilled to have easy access to information they would otherwise have to search the web to find.
Users of my app can access property and location statistics, for example, or search for homes by everything from the type of flooring to the size of the backyard. Available on Apple for use on iPhone and iPad, and Google for Android devices, the app can be used by potential homebuyers anytime to keep up-to-date on new houses hitting the market, upcoming open houses, and recently sold homes.
READ: Luxury Home Sales: U.S. Demand for $1 Million-Plus Homes Hits All Time High
The Vigorous Housing Market 2020 Brought Was Obvious in Montecito and Santa Barbara as Well
Assisted by the abundance of sophisticated real estate professionals in California's affluent communities such as Montecito and Santa Barbara, those local markets boomed. Personally, I enjoyed a record-breaking year with sales in excess of $260 million.
I believe the success has to do with the fact that people want to be here—and now with the flexibility of working from home, they can. They see the beauty that Montecito and Santa Barbara have to offer and they're not thinking about "I'd love to live there in the future." They're really putting it into place now, be it primary homes or secondary homes.
Here are three of my amazing listings you missed: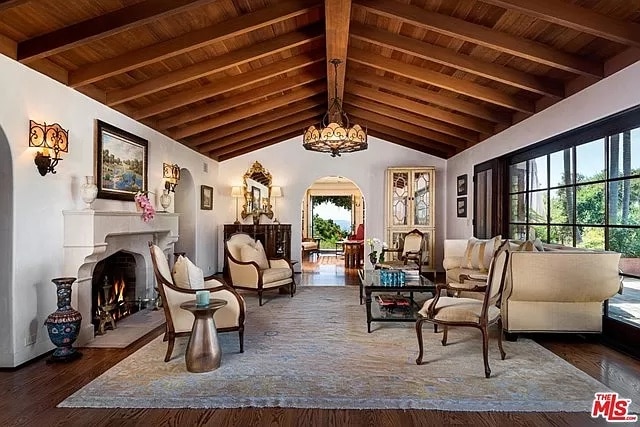 The Spanish Colonial Revival Beauty on the Santa Barbara Riviera pictured above offers striking mountain and ocean views from many rooms and areas of the grounds thanks to an abundance of large windows, French doors at every turn, and multiple patios and terraces. Snowy stucco walls, richly stained woods, and masterfully choreographed custom and ambient lighting create an ambiance of casual, understated luxury and sophistication.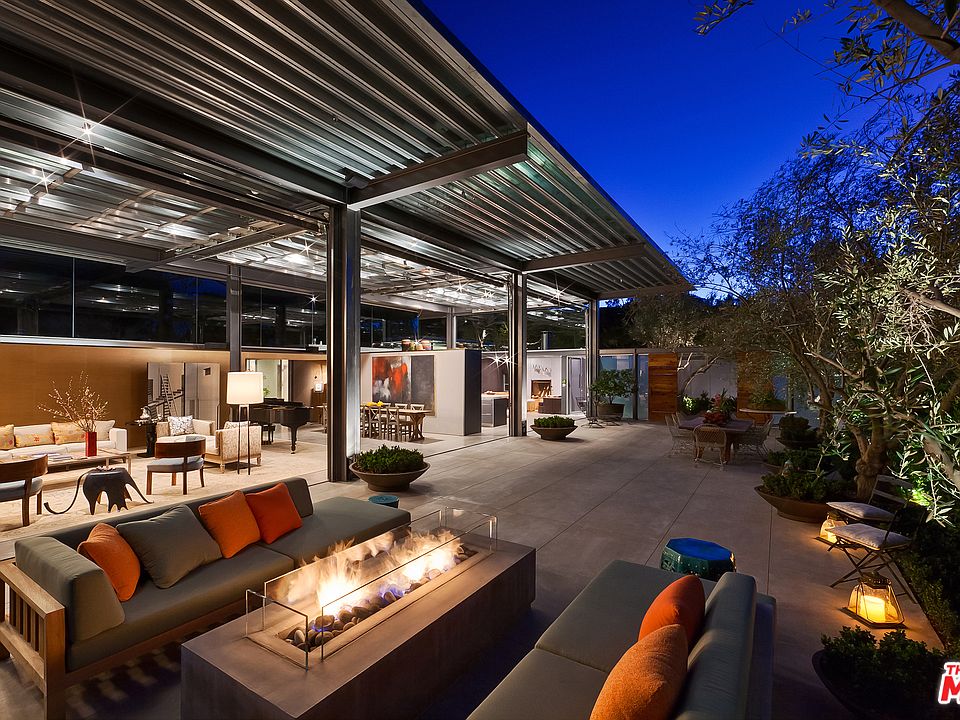 Perhaps my Iconic Modernism by Barton Myers sale pictured here is more your taste. This incredible piece of iconic high-tech Modernism in residential architecture is both innovative in its design within that genre, and nothing short of stunning in its setting. There couldn't be a better backdrop against the dramatic Santa Ynez Mountains for this remarkable Montecito residence. Two years in the making, this one-of-a-kind estate abides as the manifestation of extraordinary imagining.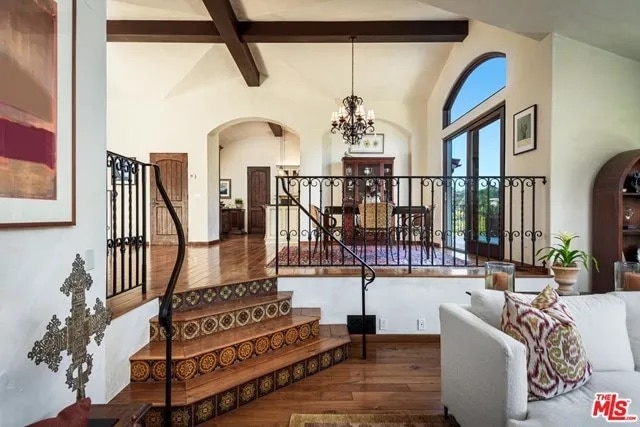 The Mediterranean-Style Santa Barbara Riviera Home is a true classic in Santa Barbara. Tucked quietly on a hillside, the new owners are undoubtedly enjoying the incredible mountain views along with the estate's utmost privacy and tranquility. The 4 bed, 4 bath home features custom details throughout, including rich walnut floors, intricate interior ironwork, those lovely hand-painted tiles imported from Spain shown in the image. Travertine stone terraces on both the upper and lower levels, and gourmet kitchen appliances make this home the perfect place to ride out the pandemic.
---
Don't worry that you didn't get to move into any of the amazing properties featured above. But, I have many more amazing properties for sale on my comprehensive website. Please call me at (805) 886-9378 or email me at Cristal@montecito-estate.com. Together we'll make 2021 a record-setting year in real estate.
---