THINK OF THESE TASKS AS GIVING VITAMINS TO YOUR HOME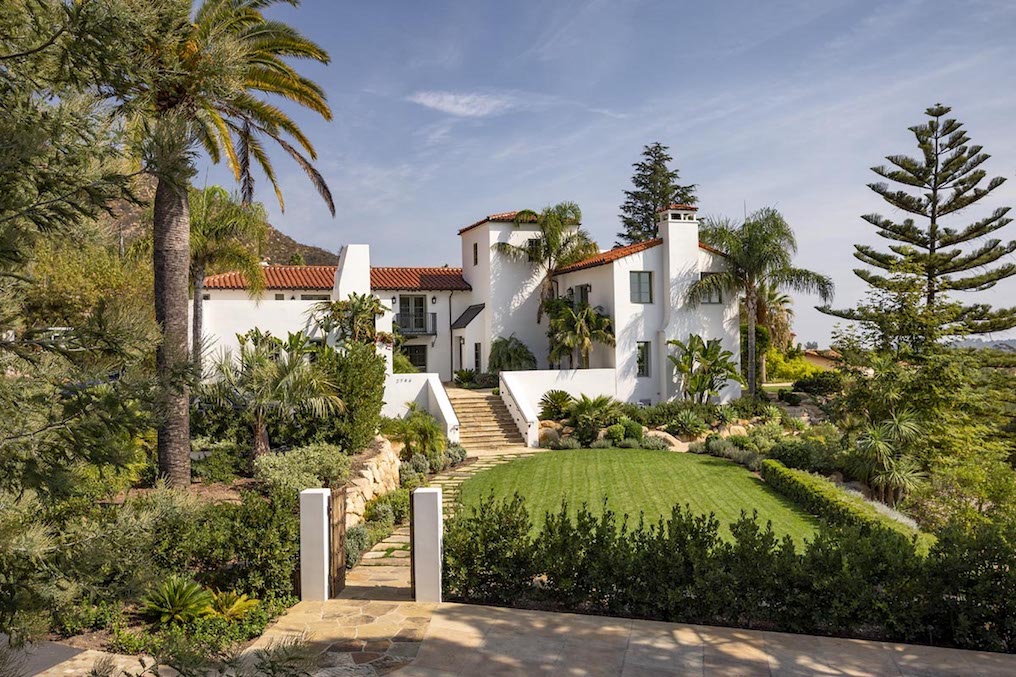 Remember when you bought your house? You noted a million and ten things that needed to be done, and the yearly home maintenance you swore to perform or oversee. Through the years, that list might have somehow disappeared. Take heed: It's important to stay on top of your yearly home maintenance to-dos by making sure you tackle each of the tasks below. By doing so, you'll set yourself up to sell your home with little stress when the time comes, like the owners of my Breathtaking Ocean View Montecito Retreat listing pictured above did. Just think of these 20 tasks as vitamins for your home designed to keep it, and your family, healthy and happy all year long.
1) Inspect the exterior
Walk around the house and check for cracks in the foundation, concrete, and your driveway. Check the chimney(s), too, for signs of wear. Does your exterior paint need any touch-ups? Look for signs of chipping or peeling paint and, depending on the scale of work, consider hiring a professional. You may also want to give your house a nice "bath" by hiring someone to power wash the exterior.
2) Drain your hot water heater
Experts warn that sediment can build up overtime at the bottom of the tank and cause corrosion. By partially draining it once a year, you will remove the sediment. This simple act keeps your heater running more efficiently and prevents the possibility of having to replace it. While you're at it, call your plumber for a boiler tank and radiator checkup to make sure valves are in good shape and haven't worn out.
3) Inspect for termites
Unfortunately, the warm, wet seasons we experience on the West Coast make it the perfect place for termites to find their home year-round. While other states can expect a little break as these pests move underground in colder months, termites in California continue to damage Santa Barbara homes. That's why checking your home for signs of wood damage and termites is so important to avoid a major infestation. When your termite inspector arrives, ask about other preventative measures you can take to keep termites out.
4) Schedule the exterminator
Termites are not the only pests that we have to battle throughout the year in the Golden State. Hire a professional pest control company to review your annual pest abatement program, which should include quarterly treatments to safeguard your house from pests all year long. Don't forget to seal holes where mice and roaches can get in, and wash all clothes as soon as you come back from a trip.
5) Have your gutters cleaned
Over time, your gutters accumulate debris that can obstruct the flow of water and lead to major problems. Clogged gutters give rainwater nowhere to run. That water left unchecked can ruin your roof and/or your foundation.
READ: 7 Ways to Conserve Water in the California Drought
6) Your landscape
As always, you should regularly have your gardener mow your lawn as well as take care of basic groundwork around your yard. A skilled horticulturalist is an absolute necessity when you live here in Santa Barbara, where many properties require customized lawn and garden maintenance. But once a year you should also check up on the sprinkler system and hire a landscaper if needed. You should also plant trees and shrubs and reseed your lawn during the fall.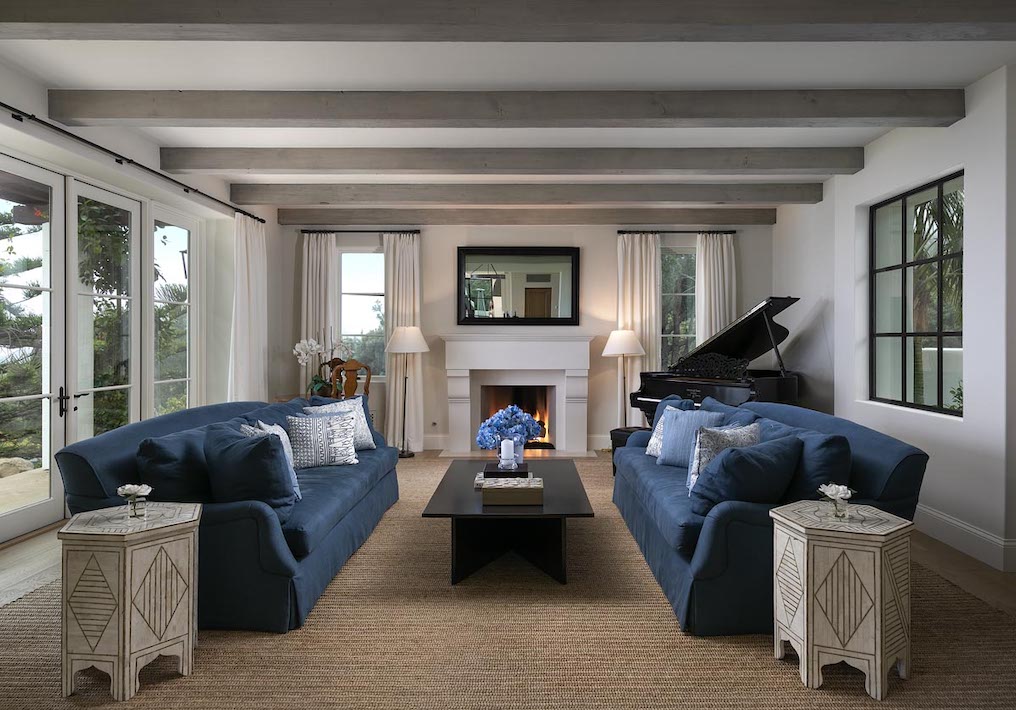 7) Make an appointment to have your carpets steam cleaned
You don't have to be a rocket scientist to know that over time, buildup has a way of accumulating in your carpet. These particles will become airborne allergens whenever someone walks across the carpet. Only a thorough cleaning can remove these allergens and restore a healthy living environment. If a family member's allergies are chronic, frequent cleanings might be necessary to help alleviate recurring symptoms.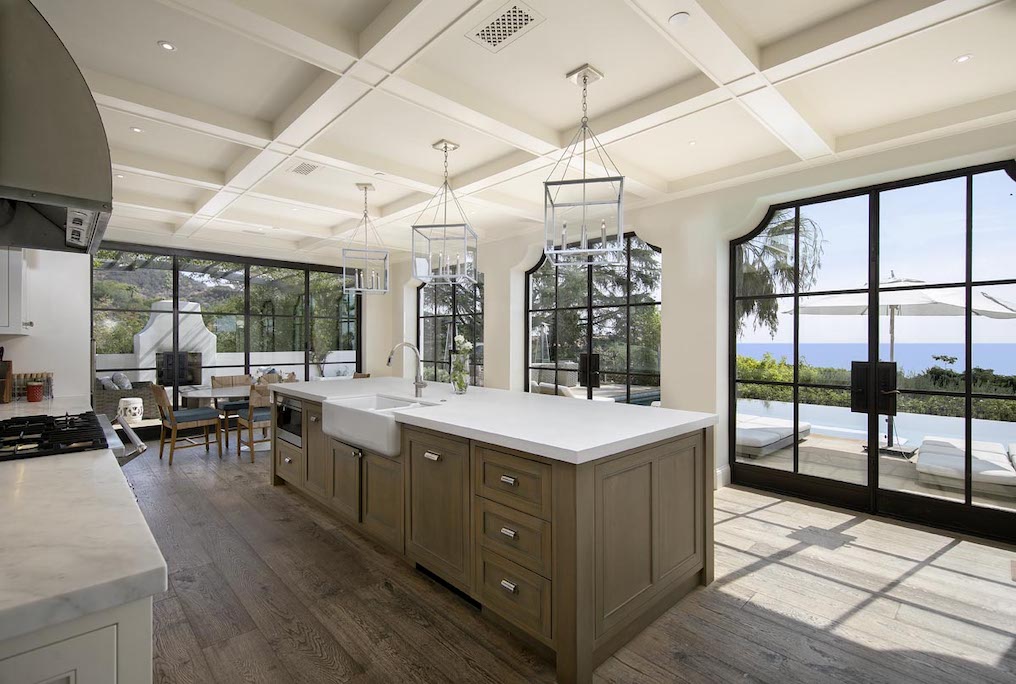 8) Hire someone to thoroughly wash your windows
There are many benefits when you use a professional window cleaning service at your Santa Barbara home, not the least of which is they'll help extend the life of your windows. Plus, they have all the gear to do the job safely. This one task alone will save you time and money since clean windows enhance efficiency. Enjoy the spectacular Santa Barbara summer sunsets with clean windows!
READ: The Junk Drawer: A Montecito Tradition?
9) Clean and empty all your drawers, including the kitchen junk drawer
Ahh, the junk drawer—the place you store all those little odds and ends that don't quite fit anywhere else or that you rarely use but don't know where else to stow. As another of your yearly home maintenance tasks, take everything out and get rid of stuff you don't use. After you purge, scrub it down before filling it again; this time, using organizational tools to put everything away in its proper place.
10) Get the professionals out to trim your trees
See how inviting the patio at my Montecito listing looks with its trimmed tress? These owners knew that maintaining a properly scheduled trim makes strong and sturdy growth, improving the beauty and shape of trees. Hire a tree service professional to care for the health of all your trees. They will know that a fruit tree should be pruned yearly to produce better quality and larger fruit, while some evergreens can go many years without needing a single cut. Your trees will thank you! So will your neighbors.
READ: Hug a Santa Barbara Tree Today
11) Check your ductwork connections
Did you know that ducts in your attic or crawl space can sag over time? That's a problem since sagging can cause the connections to become loose. And once that happens, your heat or air conditioning could escape from the loose ductwork instead of taking care of the temperature inside your living space.
12) Clean out the dryer vent duct
This is very important, so take note. The back of every dryer has a duct that is connected to a vent that leads outside. Over time, lint gets built up inside the duct causing the dryer to work harder. The result is increased energy costs, but more seriously, it's also a huge fire risk. Backed up lint is extremely flammable.
13) Update your home inventory
Keeping an updated list of your personal possessions is a crucial annual home maintenance task. Over time, we accumulate more stuff so once a year you need to revisit that list. The bottom line: a detailed home inventory is one of your most powerful tools if you must file a homeowners insurance claim because it proves the condition of your belongings before a loss. Keeping a list of your stuff also helps you verify that you have enough insurance coverage for your property.
READ: Do You Have a Revocable Trust?
14) Review your homeowner's insurance policy
Homeowner's insurance is essential. That's why I suggest you make sure your policy continues to cover all the weather hazards we have here in Santa Barbara. While looking over your policy, be sure to review your deductibles, too. All you have to do is block out an hour of time and call your insurance agent. This will also give you peace of mind.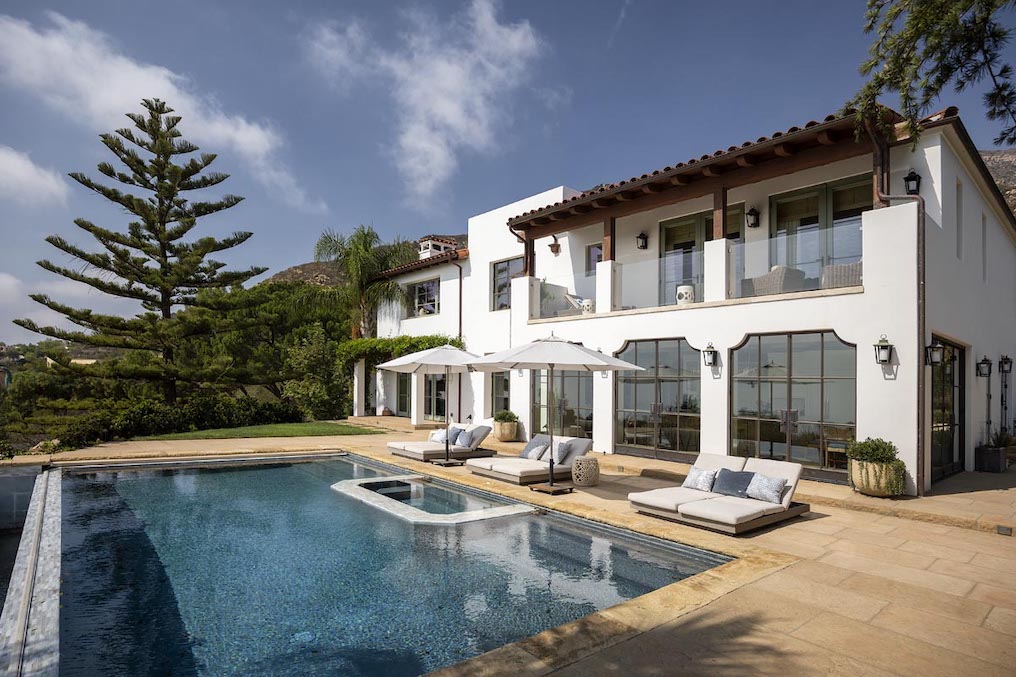 15) Schedule a roof inspection
The red tile roof of my Montecito Retreat listing on Bella Vista Drive is the perfect example of timeless Spanish Colonial architecture. There's no denying that Santa Barbara's skyline, peppered with red-tiled roofs, provides the city with a striking backdrop of style and charm.
They also add a bit of unique charisma that many homebuyers can't resist. But even more than enhancing curb appeal, your roof should withstand seasonal changes. Think about it. Your roof stands between the interior of your home and the exterior world. And experts will tell you that your roof can erode quickly and cause leaks, stains on walls, and even flood damage. Keep in mind, the normal life of a roof is 20–25 years, while a tile roof can last 50 years – or longer with proper maintenance.
16) Have your foundation checked
As a homeowner, you know that a failing foundation can be a big and costly problem. That's why Santa Barbara homeowners should hire a professional inspector yearly to protect their home's structural integrity. By catching the problem early and addressing it at the source, you can prevent widespread cracking, sloping floors, and sticky windows and doors which could require extensive repairs if you don't.
READ: A Practical Guide to Cleaning Out a Garage
17) Clean out your garage
It may seem overwhelming, but it's important to include cleaning your garage on your list of yearly home maintenance tasks. I'm suggesting homeowners take everything out and deep-clean the space. Discard any items you no longer need or use. Besides maintaining the longevity of your garage, your efforts will also keep you organized and active.
18) Conduct a home energy audit
According to Energy.gov, homeowners waste money and energy annually due to drafts and air leaks. Consider doing a home energy audit once a year, or better yet, hire a professional to do it. An energy auditor will do a room-by-room examination of the residence to improve the comfort of your home year-round.
READ: Do You Have a Household or Family Disaster Plan?
19) Emergency supply kit prep
The COVID-19 pandemic and the increasing risk of natural disasters have helped us realize that we should be stocked up on basics, essentials, and emergency supplies at all times. Consider items you need regularly, from food to toiletries, first aid to batteries. Make sure you have a few to spare!
20) Check out an open house in the neighborhood
Stay current on what's happening in real estate in your neighborhood. Real estate is one market in which the going rate fluctuates constantly. Your home is only worth as much as someone is willing to pay for it, and the sales prices of homes around you help determine this rate. A big sale in your neighborhood could boost your home's value and put a smile on your face.
If you're considering implementing these top 20 yearly home maintenance tasks for a new home in Santa Barbara, Montecito or Ojai, please allow me to help. Just take a look at my comprehensive website then call me at (805) 886-9378 or email me at Cristal@montecito-estate.com. I am happy to show you the amazing properties available right now.