GREEN BUILDING AND MOVING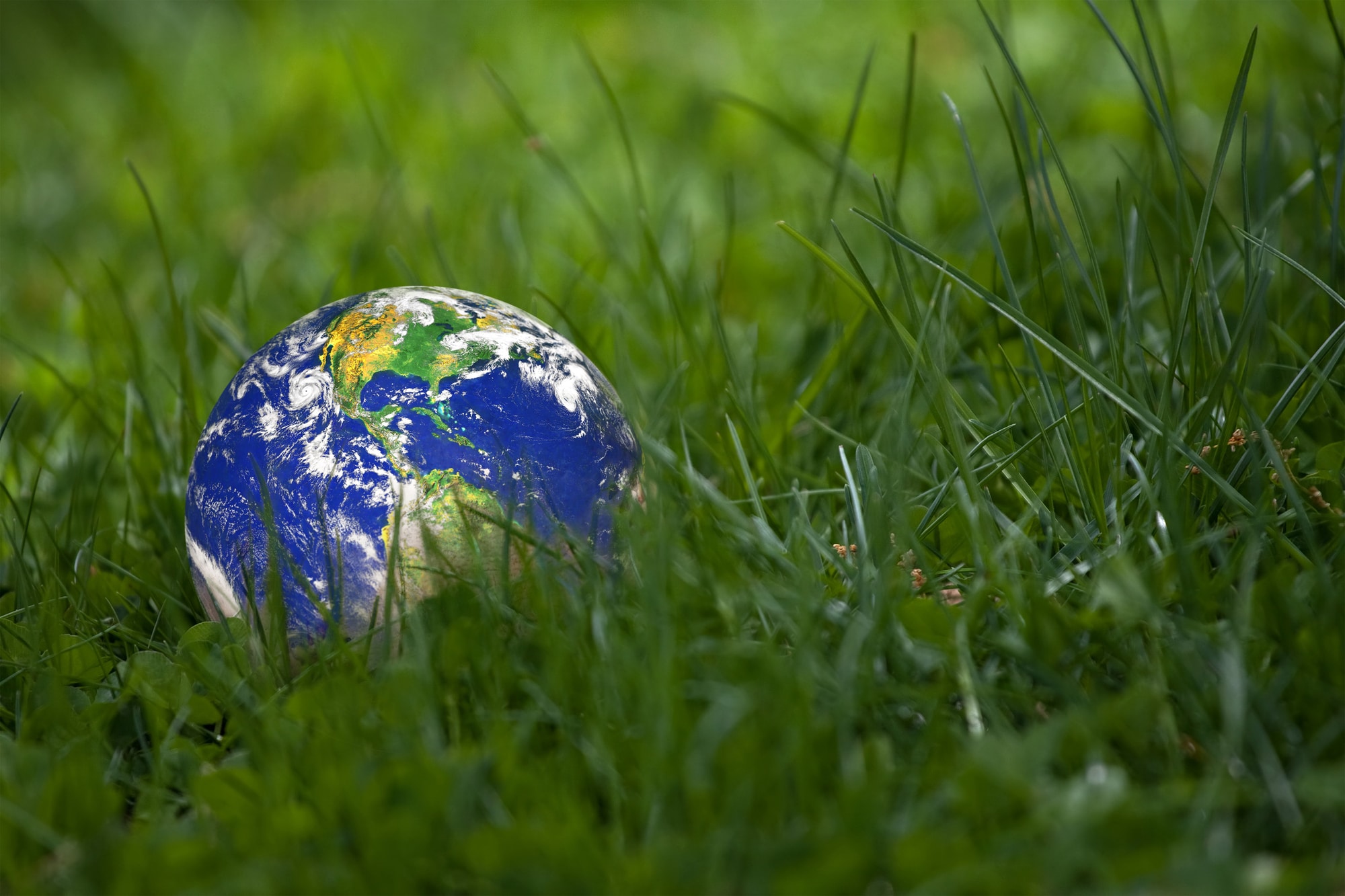 I hope after reading Part 1 of my Going Green series you realize that getting on the right side of things when it comes to the environment is easier than you thought. With just a little planning and a few smart tech devices, you're on your way to reducing those nasty greenhouse gasses. Here in highly populated California, those gasses can lead to droughts, fires, smog, floods, and water pollution. Communities around the world share our environmental concerns, so it's a good idea to do what you can to reduce your carbon footprint.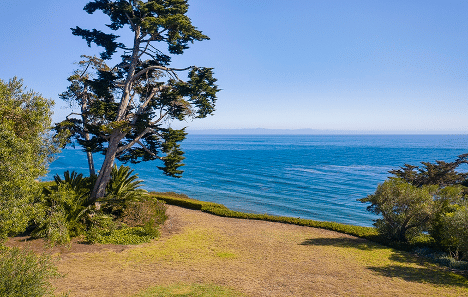 Perhaps you want to buy a parcel of land in Santa Barbara, like the Extraordinary Blufftop Hope Ranch Oceanfront Opportunity pictured here, so you can do the green building of your dreams. Building from the ground up allows you to include ways to save energy, water, precious resources, and even money. Environmentally sensitive construction is becoming the norm today. Green building is already a more than a half-trillion-dollar industry in the United States, and more than a trillion-dollar industry worldwide.
Even more, recent reports point to an increasingly compelling business case for green buildings; providing evidence that constructing sustainable buildings is not only about saving our planet (although that's a very important part of the movement). Greening our built environment in neighborhoods and cities delivers large-scale environmental solutions such as climate change mitigation, energy security, resource conservation, and job creation, resulting in long-term resilience and quality of life for generations to come. Green home remodeling is also on the rise, so keep that in mind when the time comes to tackle your next home improvement project. The bottom line: going green makes clear business and fiscal sense.
Tips on Green Building
1) Use Sustainable Materials In order to build a green home, one needs to know the green language. Let's begin with the word sustainable. In the context of green homes, sustainable is a catch-all term that experts generally agree includes one or more of the following:
Recycled or Reused: Recycled material refers to something that has been reprocessed and tweaked to use whole -- like windows, doors, and flooring. Turning rubber tires into flooring is a prime example.
Sustainably Harvested: A primary example of this is wood that has been sustainably harvested. Besides coming from well-managed forests, the supply chain of these eco-friendly materials is documented and certified.
Quickly Renewable: A good example of this is bamboo used for flooring. Look for sustainable material that renews. Bamboo does because it's a grass and not a wood.
Non-Toxic and Non-Allergenic: We're talking about building materials with no formaldehyde or black mold. These two elements are often found in toxic and allergenic building materials.
Locally Sourced: It's always good to use materials sourced within a roughly 100-mile radius. That way, your building materials do not have to be freighted for great distances.
2) Make Water-and Energy-Efficiency Part the Plan Intelligently built green homes take into account both water and energy resources. Santa Barbara homeowners can consider their home energy efficient simply by installing energy-smart appliances. When it comes to water efficiency, simple measures like installing low-flow showerheads and toilets can make a huge difference to the environment. Want more? Then insulate your estate as much as possible to keep the heat or cool inside and install plenty of skylights and windows to bathe your home in natural light.
3) Emphasize Indoor Air Quality (IAQ) Ensure your home's IAQ by using sustainable building materials and steering clear of everything that contributes toxins and allergens to the air. Using sustainable building materials will keep you and your family from formaldehyde, which is frequently found in non-sustainable building materials. Keep in mind that something as benign as water vapor can actually lead to the growth of toxic black mold. Other tips include selecting low VOC paints, floor coverings made of natural materials like wood for hard flooring rather than vinyl, and wool flooring instead of the sometimes-tacky man-made carpet.
4) Recycled or Reused Materials Reprocessed materials are the way to go. Reused materials are those used whole but are usually refurbished. A prime example is plastic bottles transformed into fences and benches. Think windows, doors, flooring, cabinets, plumbing fixtures. Even copper pipe is considered valuable enough to reuse.
5) Sustainably Harvested Sustainably harvested means that the materials come from transparent and well-managed production areas with a documented and certified supply chain. Wood certified by The Forest Stewardship Council is considered to be sustainably harvested.
6) Quickly Renewable This refers to building materials that have a fast turn-around growing cycle. Some good examples are bamboo, cork, cotton (especially when recycled), natural linoleum such as Marmoleum, wood, wheatboard, and strawboard.
7) Non-Toxic and Non-Allergenic
Formaldehyde is one foul element that is often found in toxic building materials. It is very important to stay clear of materials that contain formaldehyde because chemicals don't stay put inside products. The big offenders are vinyl flooring, paint, foam plastic insulation, adhesives, sealants, and engineered woods with VOC's (Volatile Organic Compounds).
Instead, opt for something like Faswall Blocks. Made with recycled wood and non-toxic cement, the recycled content of these blocks makes them an excellent eco-friendly building product.
8) Locally Sourced Shop where you live. Why support a building industry that ships building products all over the world; adding to greenhouse gasses?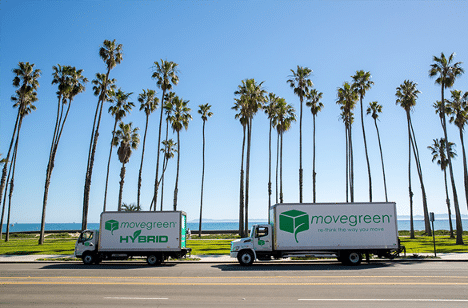 Green Moving
Let's say you built the perfect green home from top to bottom and are now ready to move in. Limiting your contribution to waste when moving may sound impossible, but it isn't. It's not only possible, but it's also easy. All it takes is a little extra planning and preparation, but in the end, it will make you feel better that you've helped the environment.
Here in Santa Barbara, the choice to move green is a real no-brainer thanks to Movegreen, a local moving company voted best in the business by the Santa Barbara Independent five years in a row. The business strives to implement as many green practices as possible when it comes to moving; from using bio-diesel trucks and going paperless, to planting 10 trees with every move, as well as utilize recyclable and sustainable packing materials.
Besides contracting a green moving company, it's possible to rent green boxes instead of wasting your time and money on the cardboard kind. Americans have been using cardboard to move for the last 100 years without understanding the total economic and environmental impact. When you rent green boxes, the same box will be used over and over again, which is good news for our expanding landfills. Also, take some time to purge and donate household goods to the local charity of your choice instead of simply throwing them out. Not only is that good for the environment, but it also helps those in need.
---
I hope this 2-part series has proven to you that with a few changes in your lifestyle, you can help us all make a difference in our environment. When you're ready for building green or moving green to a green new home in Santa Barbara, Hope Ranch, Montecito, or any of the other surrounding upscale Santa Barbara area communities, give me a call at (805) 886-9378 or email me at Cristal@montecito-estate.com. When it comes to going green, we all need to do what we can for the health of our planet.
---