9 TACTICS TO GET YOUR MONTECITO OR SANTA BARBARA OFFER ACCEPTED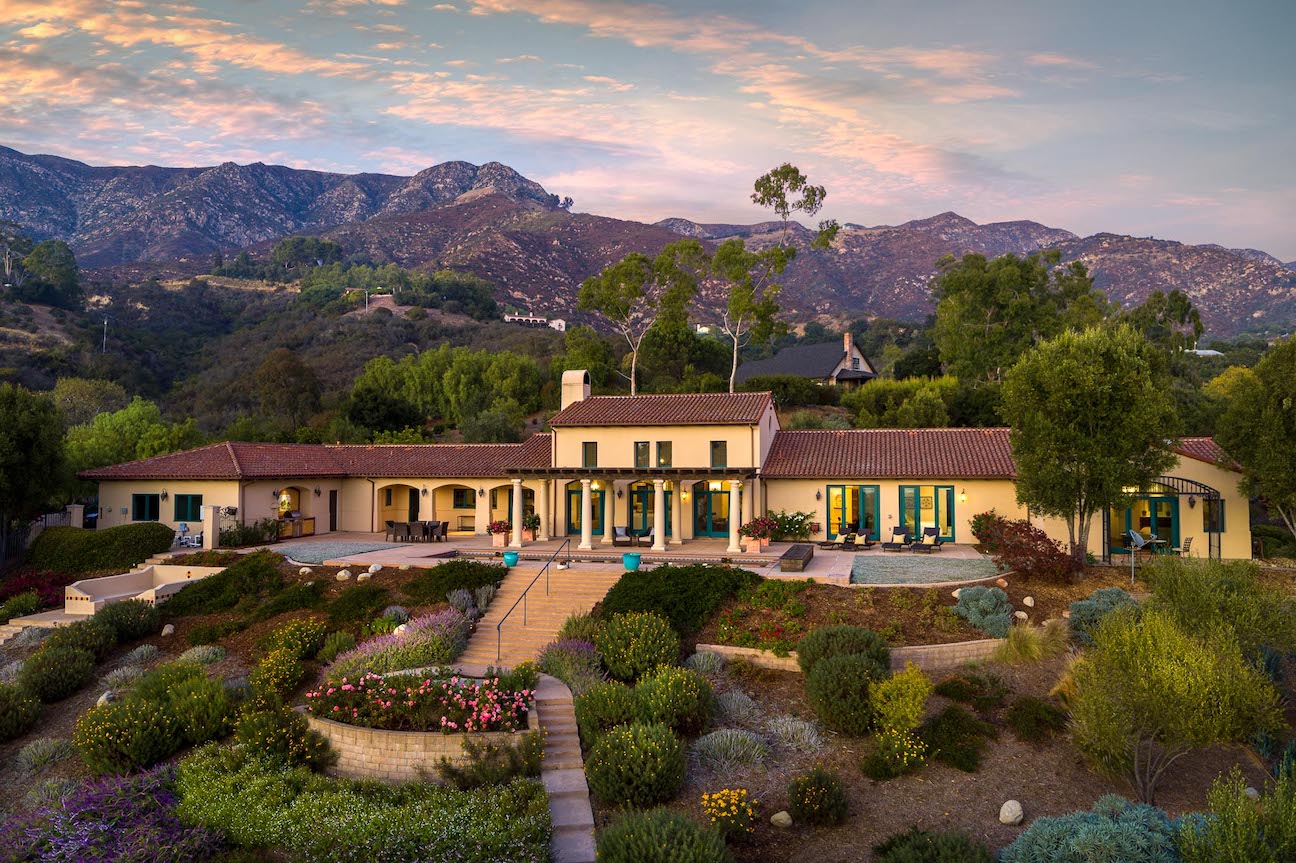 Ocean View Mediterranean-Style Estate
As I stated in a previous blog post, the residential real estate luxury segment is leading the way in our economic recovery from COVID-19, especially here in Santa Barbara. While homebuying demand may have softened in many segments across the county in recent months due to the pandemic, real estate transactions for Santa Barbara homes are booming here. In fact, I've added 18 new listings since January 1st 2020 including the Ocean View Mediterranean-Style Estate pictured above and throughout this blog post.
Now more than ever, there are a number of things a buyer can do to make sure his or her offer on a Montecito or Santa Barbara home gets accepted. Here are the top 9 real estate secrets to consider when shopping during a global pandemic:

1. Tour homes digitally.
Gone are the days when clients could just hop in my car and allow me to drive them from showing to showing. While agents like me are still able to show properties in person using extra precautions, the bulk of home tours are now conducted online. I can happily connect with my high-end customers via FaceTime or Zoom and walk them through a particular home that caught their eye. I also utilize Matterport technology to give my clients a 3D virtual walkthrough of a Montecito or Santa Barbara home.
2. Virtual Appraisal.
In most cases, if you're planning on financing your home purchase, you'd need to get the home appraised before your loan will go through. In the current climate, though, many home sellers are hesitant to let appraisers on the property (and appraisers are equally as hesitant to enter strangers' homes). As a result, appraisals have gone more hands-off. Many appraisers have opted for desktop and exterior-only evaluations, simply driving by the house and using available public records, comparable sales, and other data to establish valuation.
If one of these alternatives isn't an option, your appraisal could come long after you've moved into the home. Earlier this week, the Federal Reserve announced a 120-day window on appraisals for FHA, USDA, VA and Fannie Mae/Freddie Mac-backed loans. Borrowers with these mortgages can now have their homes appraised up to four months out from their closing date.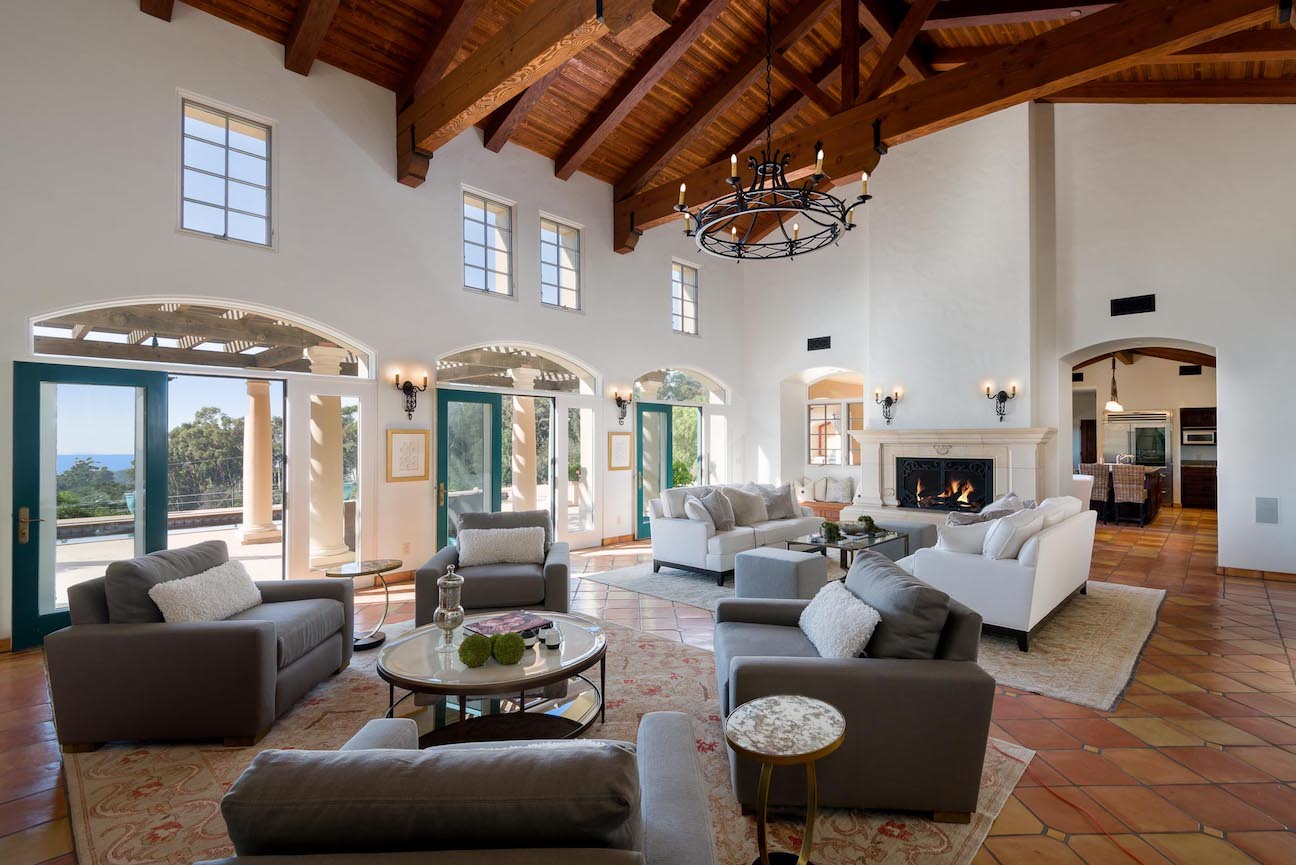 If this looks like your next home sweet home, please follow these tips on moving safely.
3. Minimize Contingency Periods.
In a perfect world a seller of a Montecito and Santa Barbara home would like no contingencies, but, in reality all sellers know a buyer has to proceed with due diligence. Whenever possible, however, try to minimize the amount of time you are requesting to do the inspections and make yourself look as attractive as possible by proposing beneficial terms. For example, if you are facing a financing requirement contingency, provide a pre-approval letter with your offer or try to make your down payment as large as possible so that your loan to value ratio might be lower than the competition.

4. Increase the Deposit.
Keep in mind the fact that lenders are working to protect themselves, and the investors they sell loans to, at all costs. Asking for more money down is one form of protection. Standard deposits are usually 3% of the purchase price. By adding a larger deposit, a seller may think you are more serious about buying the property.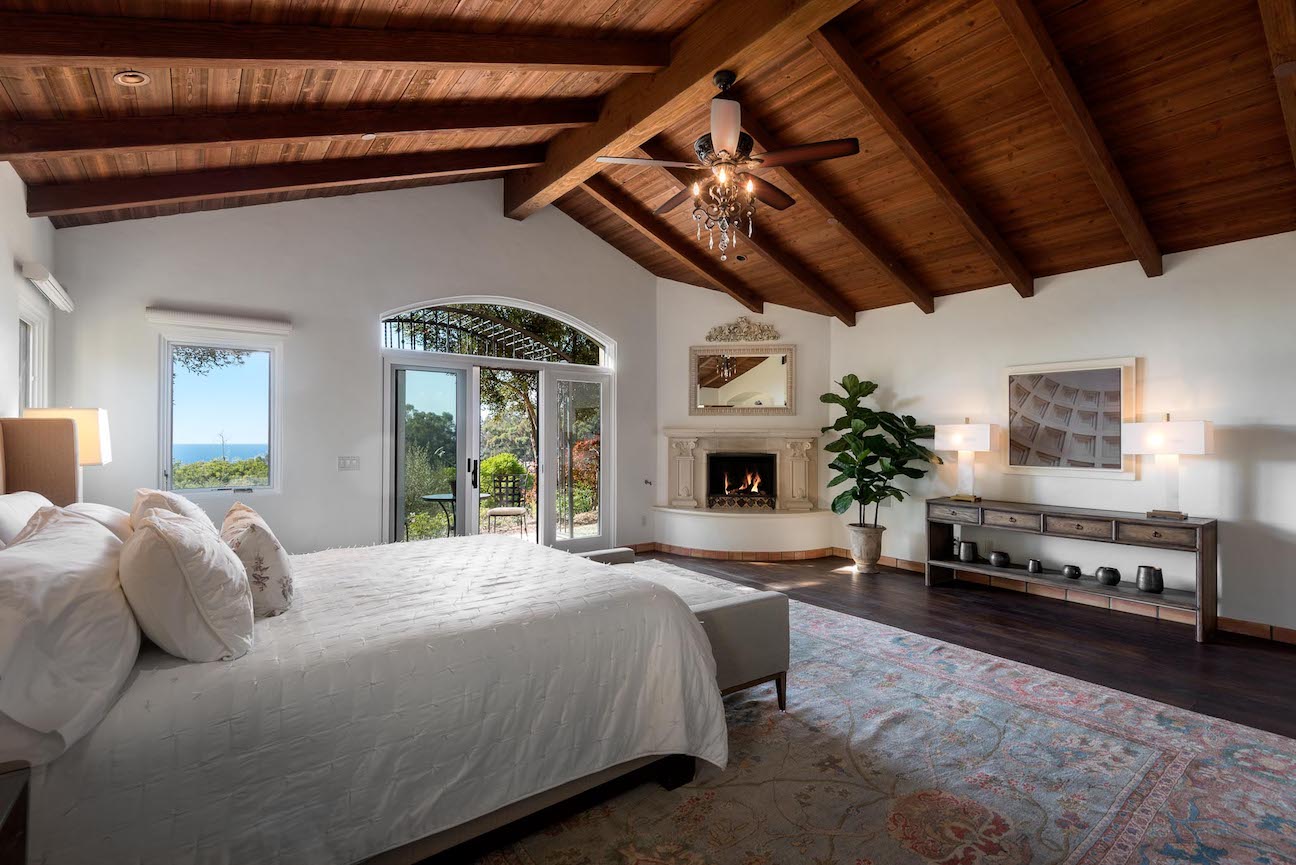 Feel the cozy….can't you imagine yourself in this master bedroom?
5. Best Offer Clause.
You can always insert a clause into the purchase offer that states you are willing to pay a certain dollar amount over and above the highest offer subject to a limit. This is becoming more and more popular as buyers face strong competition with multiple offers on certain properties and in this instance, it may assure you a response from a seller.

6. No Lowball Offers.
With inventory levels in many areas still at low levels, there are numerous buyers looking at properties to purchase, so you may only get one bite at the apple in terms of getting your offer accepted by a seller. Rely on your real estate agent to provide you with comparable market and property data on which to base your offer as you may not get a second chance.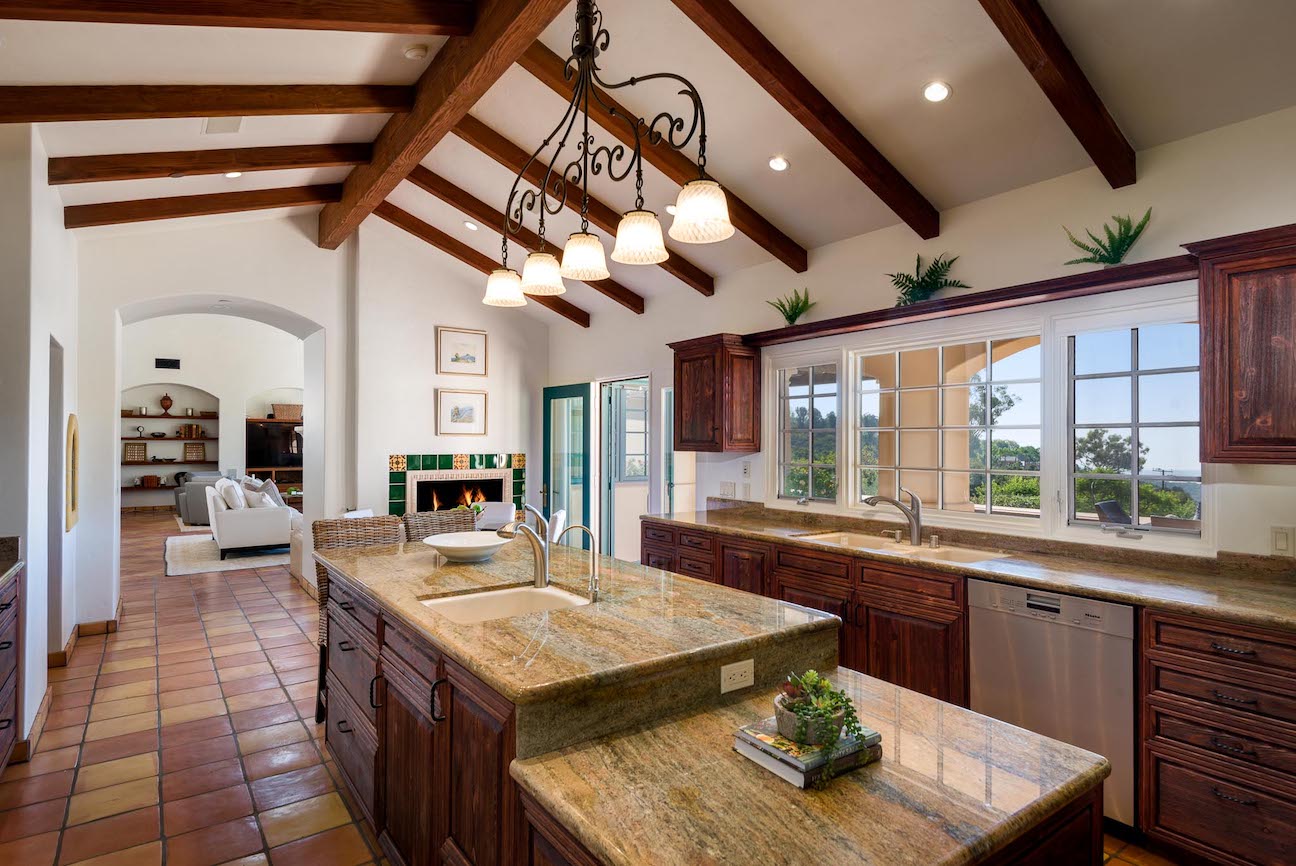 Wouldn't you like to prepare dinner in this kitchen?
7. Get Pre-Approved.
Once you have made the decision to look for a Montecito or Santa Barbara home to purchase, review your credit report(s) to ensure accuracy, and take any short-term steps that may increase your credit score. This should be done 3- 4 months ahead of time so that the data has sufficient time to filter into the reporting agency data systems. Once completed, get a pre-approval letter from your bank stating what loan amount you can qualify for so that you are able to supply this at the time of making an offer. This may not guarantee you will get the property, but it may put you ahead of someone else also looking at the same home purchase. If a seller is able to see you are able to afford a loan amount equal to or more than that in your offer, they are more likely to take the offer seriously.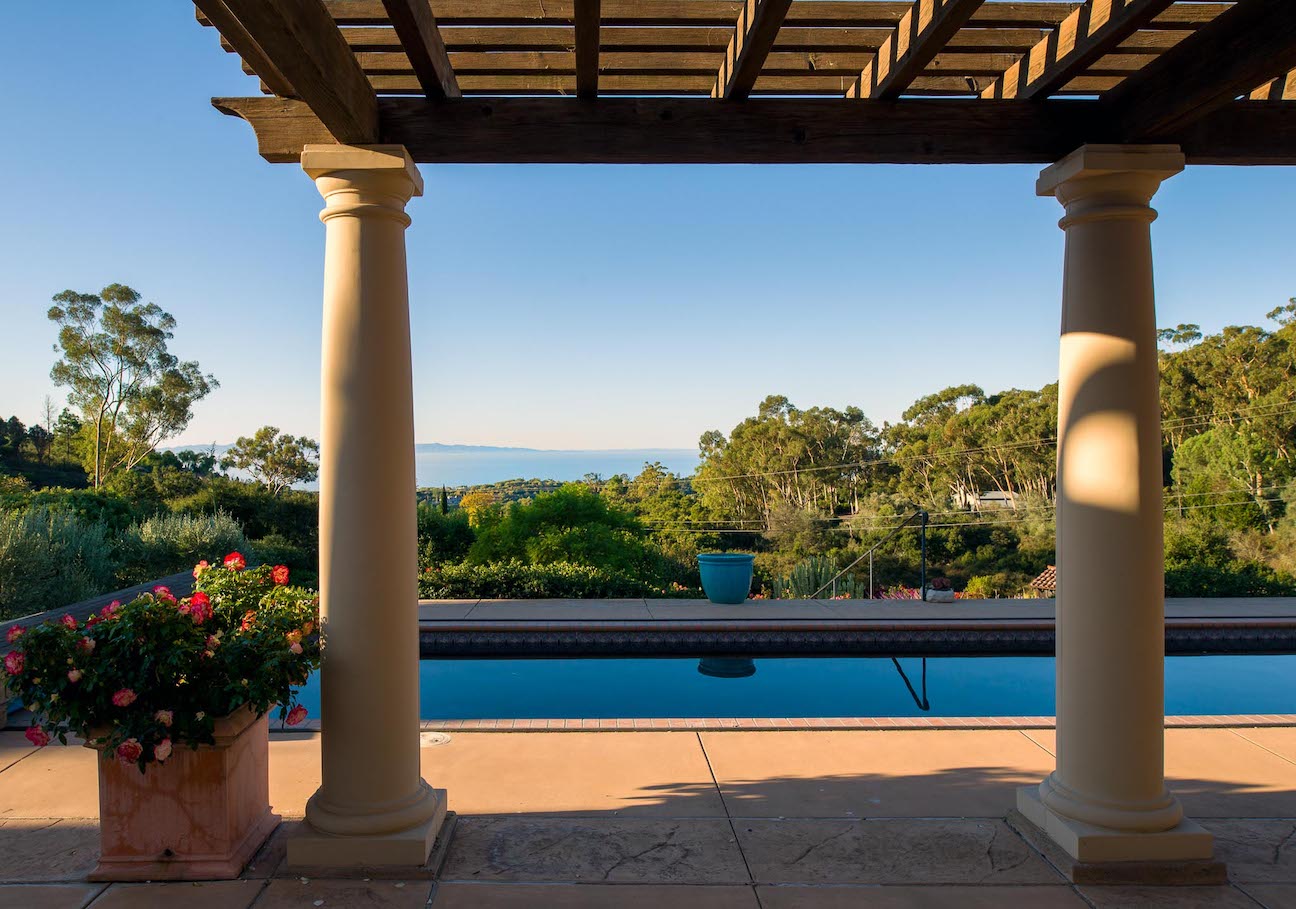 You deserve a pool with a view!
8. Personalize the Offer.
Write a letter to the seller telling them about yourself, including details such as why you like the house, its neighborhood, or because you may be relocating to the area for work reasons. Many sellers have an emotional link to their home, and they want to feel the next owner will also take care of it after they have left.

9. Contact me at (805) 886-9378 or Cristal@Montecito-Estate.com.
My track record of winning purchase offers for my clients in Santa Barbara, Montecito, Hope Ranch, and the surrounding communities speaks for itself.
As you can see by this blog post, social distancing rules don't just impact the home-touring part of the process. The pandemic touches literally everything along the way; from where you close on your loan and who signs your paperwork, to how a buyer interacts with home inspectors, title agents, notaries and more. And buying a Montecito or Santa Barbara home with a spouse or partner might mean going it alone—or taking the backseat yourself. But don't worry. I'll be there to hold your hand, virtually, throughout the entire buying process!