EXPERTS SAY GATHER DATA AND UNDERSTAND SELLERS' MOTIVATIONS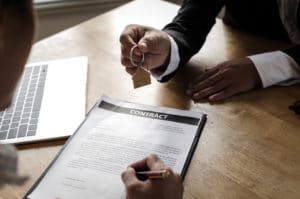 As a follow-up to a recent blog post, I'm going to look at how buying a home in a buyer's market affects the high-end market, including the luxury home market right here in Santa Barbara and Montecito. It turns out there is a limit to how high home prices can go, even in some of America's most alluring, if overheated, places.
Luxury Real Estate Trends

Generally, although buyers have a better chance of negotiating a lower price when there is less competition, sellers still expect a buyer to make a reasonable offer. That info is especially important for today's luxury real estate listings that have been showing signs of slowing across North America and abroad. That's right, sales are down, and inventory is up, especially when it comes to high-end real estate. The bad news for buyers: experts conclude that many high-end sellers are willing to wait until conditions improve, instead of lowering their price. That's why gathering data and understanding a seller's motivation is vitally important when buying a home in a buyer's market.
One of the main reasons for this trend in the U.S. has to do with changes in our tax code that went into effect last year, particularly in states with high-income taxes. The tax reform makes it impossible for buyers to deduct a large chunk of their mortgages. Cities like our neighbor Los Angeles along with New York, Chicago, and San Francisco have been particularly affected. States with no or low personal tax are not experiencing the same decline.
But America is not alone in the move toward a buyers' market. After years of fast-paced luxury real estate markets, buyers are now gaining the upper hand in many parts of the world. In Vancouver, tax changes have had a significant impact. A 15% tax on real estate purchases by foreigners, passed in 2016, has led to a cooling of overall sales. And in London, Brexit-induced uncertainty has exacerbated a slump in high-end home sales.
Negotiating 411
All this means more room for negotiating when buying a home in a buyer's market. The question is how far a home buyer can go in their haggling, and where the bottom stands for prices. The answer isn't always clear. That's why agents like me recommend our clients do research before making an offer, like finding out how long a property has been on the market. But they should not stop there. It is also important to understand the economic factors driving markets, including statistics about the neighborhood. To present an offer correctly, buyers must work with agents who have a strong grasp of the data around sales, inventory, and days on market for comparable homes in the area.
Timing is Everything
When it comes to timing, the first week a home is on the market does not give a buyer very much room to negotiate. Homes that have been listed for longer than a week, a month or more have more room to negotiate. That doesn't mean buyers should delay, though, when it comes to making an offer on a property, they're interested in.
However, real estate experts say, buyers should not expect deep discounts everywhere and must be thoughtful in their negotiations. I've seen clients lose the home of their dreams by waiting until the price drops.
Read: Cristal Clarke: The Expert in the Montecito Real Estate Market!
All this points to the importance of having an experienced, competent agent on your side. When markets are volatile like they are now, buyers need to look for professionals who can advise them based on previous sales and current inventory. Also, the agent should have the experience necessary in negotiations for ultra-luxury properties. A reputable Realtor should be able to give you the data you need to make an educated offer, which is especially important for buyers who have their heart set on a specific property. The data that informs an offer should include a number of variables—such as recent sales of comparable homes, a property's location, lot size, and neighborhood, and current market supply—as well as understanding the seller's point of view.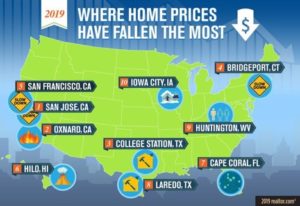 Some experts say the slowdown we're experiencing in the luxury sales market does not necessarily promise a buyers' market. The city of San Jose, for instance, is seeing steep declines in home prices. Realtor.com reports that home prices nationally still rose 6.9% year over year in April. But here's the thing: That's actually the lowest price growth in five years. And according to the latest data, 1 in 5 metropolitan areas is now seeing decreases in home prices, compared with half as many a year ago.
The one thing all experts agree on is this doesn't mean heavy discounts for buyers. Rather, the change represents a normalization after prices skyrocketed at an unsustainable rate. So, folks buying a home in a buyer's market should not wait for the market to reach the ideal point. The exact moment the market changes from sellers to buyers is impossible to identify until it is gone.
We are blessed here in Santa Barbara and Montecito with an excellent, functioning real estate market, although we have been experiencing a shortage of inventory. Still, the luxury market here is very active with a number of properties selling for top dollar.
---
Whether you are a buying a home in a buyer's market, or a seller, don't wait to make your move. Just work with me and get the results you deserve. Buyers, check out my listings, then call me at +1-(805) 886-9378 or shoot me an email at Cristal@montecito-estate.com. Sellers, I have the knowledge, contacts, and data you need when buying in a home buyer's market.
---