THE RISE OF HYBRID LIVING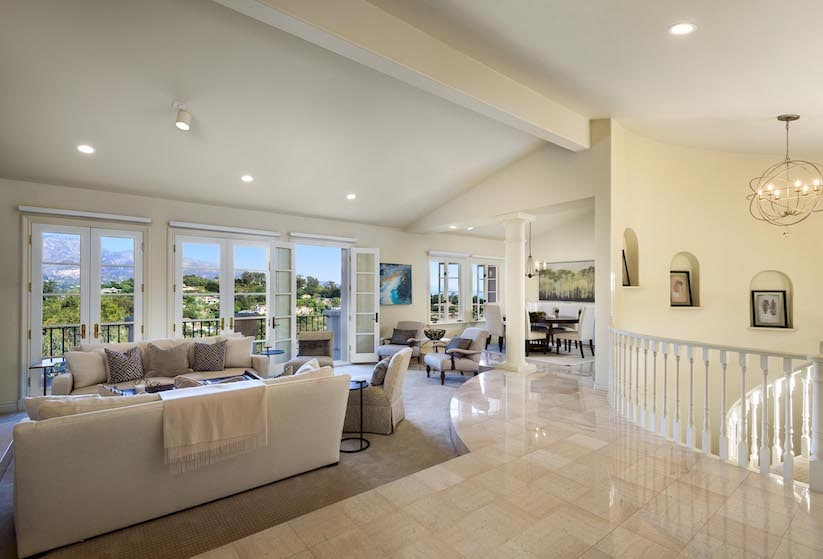 More Americans are buying a second home (or a third) these days, and they're shopping in locations like Montecito. There are many reasons behind the trend that's become more and more popular since the global Pandemic outbreak. The Coronavirus upended global housing markets with homeowners rethinking where to live: realizing they no longer had to or wanted to squeeze into the chaos of urban living when they could enjoy additional or alternative space in places like the American Rivera.
About 19% of respondents of a global buyer survey said they moved since the start of the pandemic, while 33% said they were more likely to buy a second home because of the pandemic. That number is up from 26% the prior year.
What is Hybrid Living?
Hybrid Living is the evolving blend of in-person and remote experiences that each individual, family, household, and workplace is adapting in response to our changing world. Since the onset of the COVID-19 pandemic, we've all been forced to address unexpected challenges that have accelerated personal, and workplace shifts to virtual methodologies. While many have been forced to live with unexpected, unwanted, or unimaginable changes, we've found many new ways to create and adapt. One of those ways is to own two or three homes in different environments.
In fact, today's second and third home purchases are one of the driving forces behind the ongoing housing boom here in the United States. In fact, demand for second and third homes is growing twice as fast as it is for sales of primary residences. And the majority are being snatched up in the hottest counties in the U.S. Destination resort communities like the upscale enclaves of Montecito and Santa Barbara.

Embracing the Condo Lifestyle
The condo lifestyle makes a perfect choice when it comes to buying a second home. They usually come with unbeatable amenities and tend to be located mere minutes from local attractions. With the ocean view condo pictured above, the new owners will also have peace of mind knowing their property is located inside a gated community. While there, they'll be able to enjoy the peace and quiet of resort-style living without traveling too far from our beautiful beaches and local action.

Take my Elegant Eucalyptus Hill Ocean View Condo listing, pictured above. Sold earlier this year in record time, this condo is the perfect example of what people are looking for in second and third homes. Showcasing sensational ocean, coastline, and mountain views from nearly every room, the upscale home's location in an enclave that offers everything one could want in a second home, made the sale happen quickly. Homebuyers are looking for the security and conveniences this home offered: like a tranquil pool, spa, and guest parking.
READ: Santa Barbara Housing Market: Home Prices in the Shadow of COVID-19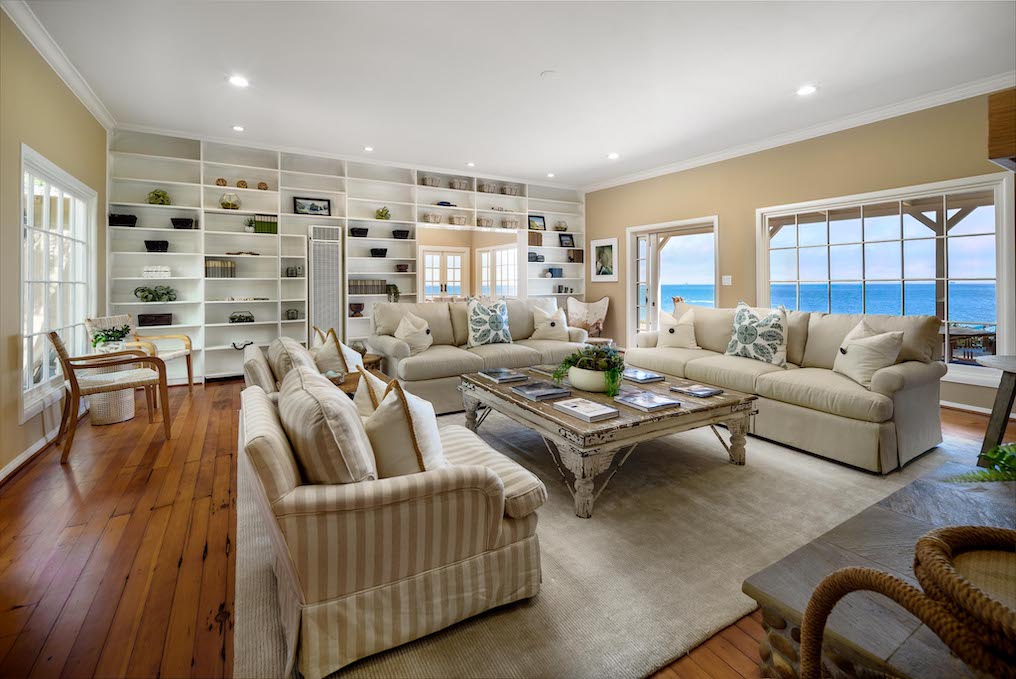 Embracing a Healthy Lifestyle

But homebuyers are not just looking for condos to purchase. They want wide-open spaces that offer a healthy lifestyle; the opposite of what they find in urban living.
Here's another example: my Charming Oceanfront Cottage Near Montecito pictured above. Many individuals are looking for homes that promote a healthy lifestyle. One healthy lifestyle trend that actually began right here in Santa Barbara is the quintessential indoor/outdoor living. This property has that and more; hitting all the buttons buyers are looking for today, from breathtaking views of the Pacific, to lush landscaping and delightful interior details. Plus, it's located convenient to the great shops, dining other distinctive amenities that Summerland, Carpinteria, Montecito and Santa Barbara have to offer, such as the Santa Barbara Polo & Racquet Club, Rosewood Miramar Beach hotel, hiking trails and more.
READ: 20 Things to Love About Santa Barbara
Leaving Urban Dwelling For Greener Pastures
Earlier reporting that people were fleeing urban locales and heading for places like Montecito is not quite as accurate as first believed. The perception that the pandemic ushered in a mass migration is not supported by the data. According to figures from two national moving companies, Americans moved less during the pandemic than they normally would have, not more. What seemed to be driving sales in the real estate market was second or third home purchases. And it still is.
Hybrid Work Revolution
Then there's the hybrid work revolution that's transforming the U.S. economy; an outgrowth of the pandemic. No longer do workers feel a gravitational pull to city centers. Today, 43% of Americans work remotely at least some of the time. New forces are now reshaping knowledge-based economies. That has created a great demand for real estate in beautiful areas like Montecito and Hope Ranch.
Simply put, Americans spent more time on leisure and household activities in 2020; replacing commuter life with real life. The newfound freedom to work from home will inevitably affect where people decide to live. And most do not want to go back to the way it used to be. I don't blame them.
READ: The Backyard Shed: Your New Home Office?
Low Interest Rates Combined With Pandemic-Era Savings
Besides our continued low interest rates on home loans, buyers are using their pandemic-era savings for second and third home investments. Over the past 12 months, personal savings have reached historic levels. The U.S. savings rate is now at 35%. That's a huge increase when you consider that it was 2.5% before the financial crisis, only to rise to 8% at the start of the pandemic.
Those savings have made it more feasible for people, not just the ultra-rich, to live a dual lifestyle. That fundamental change in where and how people live is infusing second home markets, once reliant on weekenders and seasonal visitors.
Owning a Second or Third Home Can Be a Great Investment
One of the most common reasons for buying additional real estate is having a place that allows your family to gather and create memories. A central place for holiday gatherings or less formal get-togethers can really reinvigorate family bonds. A second home can also be a great place to retire when the time comes. Look at it as a fantastic investment opportunity, particularly if you choose a region like Santa Barbara, with a robust housing market.
How might you profit from buying a second home? Well, you can reap the rewards of the appreciation of your home's value over time. Should you choose to put it on the market in the future, you may be able to profit on your initial investment. Speaking of profit, you can rent out the home when your family isn't occupying it, thus bringing in a steady source of extra income. Ask your CPA if you could also benefit from the tax write-offs that come from the ownership of a second property.
4 Things to Consider When Looking for Your Second or Third Home
If you've been toying with the idea of buying a second home, now is the perfect time to do it. Whether you're dreaming of paradise or profit, follow these four steps to a smart investment:
1) Scout the market
Join the millions of people searching the web for a second or third home sweet home. Realtor.com shattered its traffic records this past June, and Zillow's traffic for sale listings is up 41% since 2019. Existing home sales continue to hit all-time highs, meaning more people are buying houses right now. The fact that many listings include a video tour, 3D tour, or both helps homebuyers make a decision prior to taking an actual tour. A video walkthrough is crucial as we continue to practice social distancing, and experts say the trend is here to stay.
Once you have a good idea about the market, take the next step to start the search for a second residence and find a real estate agent to work with. In Santa Barbara and Montecito, that agent is me. If you're searching for a second home outside the Santa Barbara area, be sure to take note of the agent's track record, because this can tip you off to superstar agents. By checking their testimonials, you can figure out whether they're a fit for your needs.
READ: Ocean View Homes are Good for Our Health
So, if you're searching for a second or third home in Montecito, Hope Ranch or any of Santa Barbara's upscale communities, I'm here to help. As a resident myself, I can help you evaluate the location and amenities of a property and provide information about comparable sales.
And, with more than 25 years in the industry and an eye for the long-term value of the property. I'll also fill you in on historical prices and how comparable sales have fared, as well as resale prospects.
READ: The Santa Barbara Luxury Real Estate Market is Booming
2) Gauge your return
Second-home buyers nowadays are more geared to enjoying their property rather than flipping it for a quick return on investment.
Still, you should consider that you will be away from the property much of the time and factor in additional maintenance costs, such as having a management company check for water leaks or frozen pipes.
3) Insurance considerations
Getting insurance for a second home may be more challenging than for a primary residence, depending on location. Typically, your second home is located farther away, and insurance companies might be concerned the home will not be properly maintained.
Having a separate policy specifically for your second home is usually a smart move. Your vacation home or second home will likely have some insurance hazards your main residence doesn't. By creating a separate policy for this dwelling, you can tailor coverage options that make sense for your unique circumstances.
READ: Considering Buying a Vacation Home? Read This First!
4) Learn the tax ins and outs
Savvy tax planning can make a difference in your return on a second home. Tax implications for second homes can vary significantly based on your financial situation and whether or not you plan to rent out the property.
Keep these points in mind when figuring the impact on your taxes:
Consider property taxes, utilities, homeowners association fees and other applicable expenses.
Generally, the interest on the mortgage of your second home is tax-deductible, and rental properties are subject to additional tax breaks. The deductions of a rental property come in an array of possibilities, including depreciation of the real estate itself and a separate, accelerated depreciation of personal property such as furnishings. Owners only have to use the property two weeks a year to get certain tax benefits on rentals.
Once again, I urge you to check with your CPA or tax attorney. If you're interested in buying a second (or third) home in any of Santa Barbara's upscale communities, I hope you'll consider working with me. Just give me a call at (805) 886-9378 or email me at Cristal@montecito-estate.com.