SANTA BARBARA AND MONTECITO VACATION HOME RENTALS ARE IN DEMAND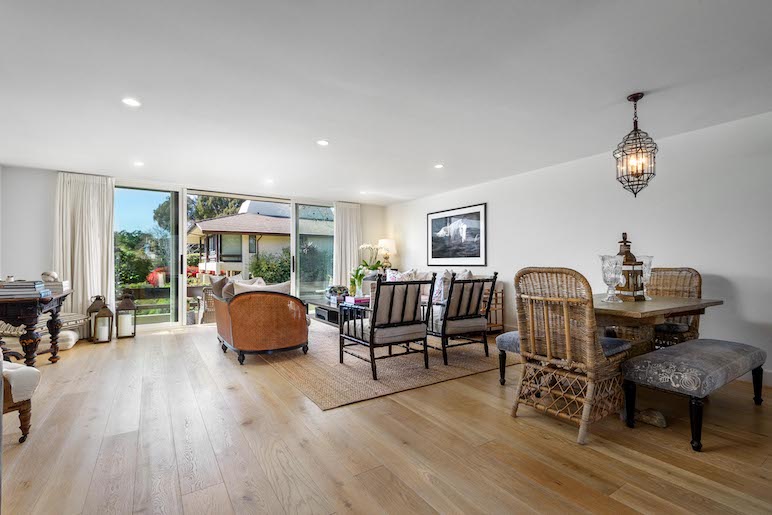 In the words of David Bowie and Mick Jagger, "the summer's here and the time is right for dancing in the streets!" That sentiment couldn't be truer right now for vacation rental owners in Santa Barbara and Montecito.
If you bought my Extensively Renovated Turnkey Bonnymede Condo pictured above and were planning to use it as a vacation home rental, you'd be setting yourself up for success. That's because rentals in the popular vacation markets of Santa Barbara and Montecito are seeing record-high demand due to low inventory right now. In fact, this is the prime time for local landlords and those in other popular vacation spots to command a premium and set their own terms. It all has to do with COVID-19.
READ: Buying a Second Home? You Are Not Alone.
As the pandemic-related restrictions are lifted and more people in the U.S. receive their vaccinations, housing trends that have dominated the past year have remained intact. That demand has spilled over to the rental sector too. Simply put, demand in popular vacation areas is soaring, while inventory hovers near-record lows for both sales and rentals.
Putting International Travel On Hold
Many wealthy Americans have put their international travel plans on hold this summer due to the pandemic. That has created a major uptick for rentals in vacation markets like Montecito and Santa Barbara. Those owning a second home within driving distance of major cities like Los Angeles and San Francisco are experiencing unprecedented demand.
READ: Buying a Santa Barbara Home During a Pandemic

This demand stems from a confluence of factors that are currently shrinking rental inventory. That includes the high number of would-be rental homes that have been snapped up for personal use by buyers over the course of the pandemic.
As a result, U.S. vacation markets like ours are experiencing the strongest price growth in the nation. This summer, vacation homeowners face limited options for their own summer travel plans. All of which means that owners who may not have previously considered renting out their properties are reassessing the idea, as they're likely to command significant premiums and strike deals on their own terms. If there was ever a time to rent out your vacation home, now is that time, especially in the luxury sector.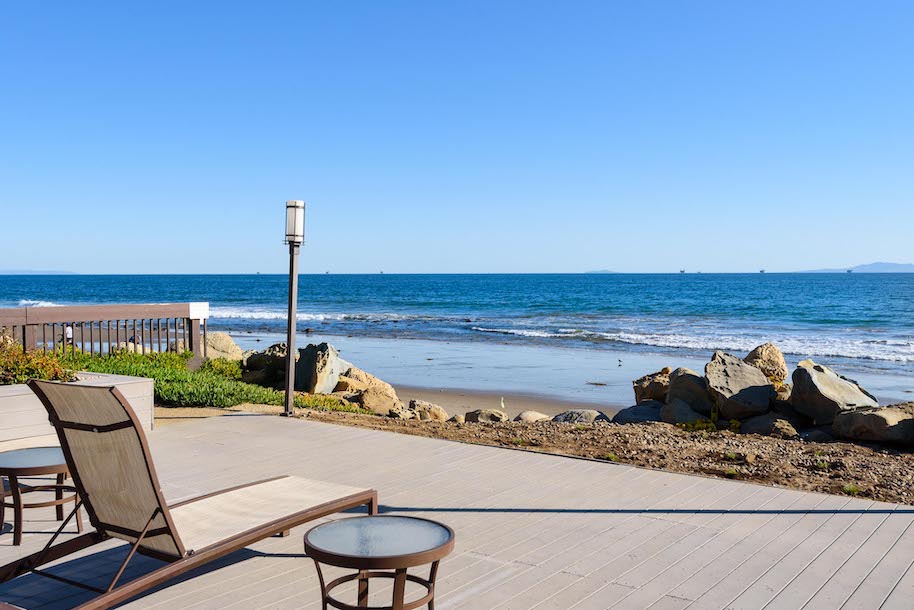 Rentals Command Higher Prices, Longer Leases
For owners who once considered renting out their properties to be more trouble than it's worth, this year, the cost-benefit calculus may skew in the other direction. And there is a very simple reason for the good news: vacation rental prices have increased.
READ: Ocean View Homes are Good for Our Health

In addition to shelling out for higher prices, affluent vacation home renters are often looking for longer-than-usual stays, meaning that in many cases, owners can set a minimum length of rental that they'll consider, and have their terms met. Renter willingness to extend stays through the spring and fall season also creates further opportunity for vacation rental owners to max out the value of theirs this year.
The rush to lock down summer rentals resulted in the current high demand, even in areas that aren't typically as busy, creating a moment of opportunity for homeowners who may not have previously sought out summer tenants for their properties. Faced with a lack of options, many renters are now unusually willing to compromise on both location and amenities.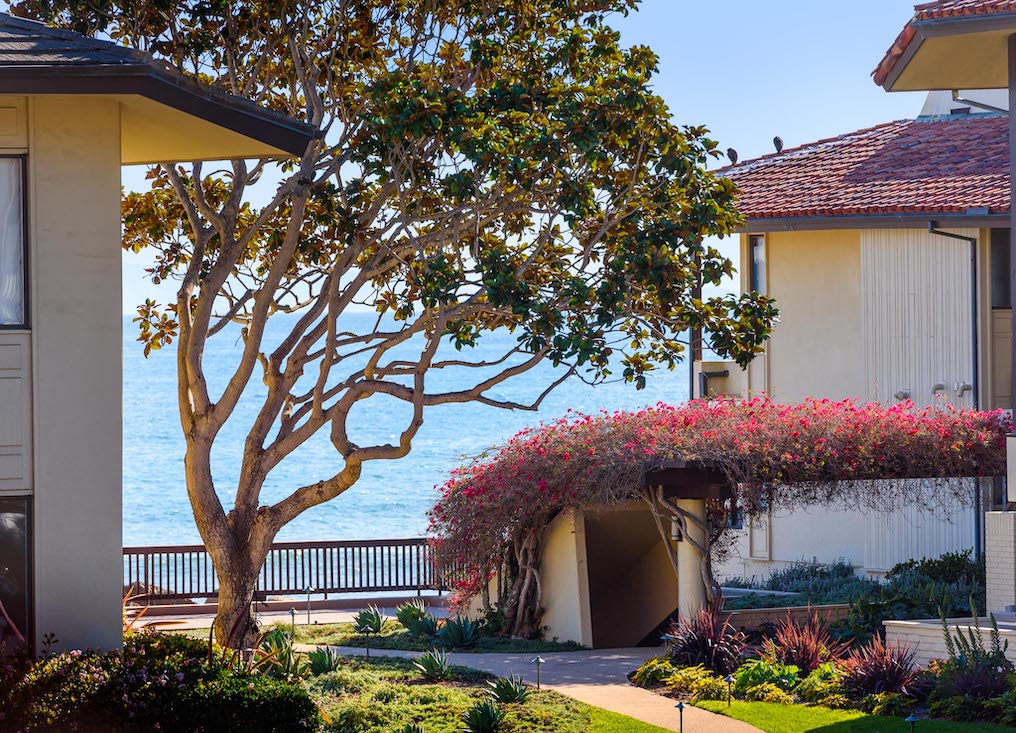 Tips To Successfully Rent Your Home as a Vacation Rental
Anyone with the qualifications can buy a home intending to rent it year-round. There so many factors that go into making the decision to rent out your home. The fact that in-between rentals, you can block off the few weeks you want to use it is just one of the benefits to keep in mind. But that doesn't mean you don't need to do your homework. Whether you want to rent your home out for a few weeks a year, or all year long, the fact is you need to attract the right guests. So how do you do that? Here are some tips to follow:
List With the Most Popular Vacation Rental Websites
If you want guests, you need to get your home in front of people looking to rent a luxury vacation rental in your area. This means listing with the most popular sites. They are:
HomeAway
VRBO
Vacation Home Rentals
READ: Passive Income: 10 Ideas for Building Wealth While Sitting on the Beach
Use Professional Photographs of Your Home
When listing their home, vacation rental owners need to put on their marketing hats. After all, there is a lot of competition out there. You need your vacation rental to stand out. That's why I recommend you hire a professional. I would be happy to make some recommendations of the professionals I work with for any of my upscale clients.
Write a Captivating Property Descriptions to Attract Your Ideal Guests
After the photos, the property description is your best sales tool. Frame the write-up so that your property appeals to your preferred guests. Feel free to get ideas from listings similar to yours on the websites above.
How Much to Charge
In this climate, the sky's the limit…within reason. But remember, the price you set at the beginning can always change. Here's a good rule of thumb: once you have six to ten positive reviews, increase the price a little. Continue increasing the price for every six to ten positive reviews
How to Get the All-Important Positive Review
A certain way to generate reviews is to ask for them. It's simple. When guests leave, email them with a thank you and ask them to leave a review. Be sure to make it easy by including the link so they don't have to search on their own. This is important because prospective guests read reviews carefully. Therefore, all else being equal, properties with positive reviews will enjoy higher demand.
Turning Inquiries Into Sales
Respond quickly with a personal touch. Always be polite and professional.
How to Avoid Nightmare Guests
If someone's inquiry is rude or you get a hunch they aren't a good fit, politely decline the offer. You are not obligated to rent your home to everyone who asks. You can decline an offer.
If all of the above sounds like too much work, vacation rental owners frequently hire local Vacation Property Managers. They'll help you in everything from setting the right price and marketing your property to the right audience, to managing the property and being on call 24/7.
Rules for Vacation Rentals in Santa Barbara
While becoming a vacation home landlord isn't a responsibility to stumble into without performing one's due diligence, vacation rental owners should consider factors including local taxes on rental income, how tenants plan to use their home, and any local restrictions on short-term rentals. The city is broken into certain zones and some require review and approval.
There are different rules in surrounding communities so be sure to check them out. Meantime, the following requirements apply to the operation of all vacation rentals along the American Rivera:
Goleta
Those who live in surrounding communities will also find info on the SBAOR regarding short-term rentals. Keep in mind, each community has different rules so be sure to check them out.
For instance, there are several hoops a potential landlord must jump through in the bedroom community of Goleta. These rules pertaining to the blossoming vacation rental industry take the owner of the property, the short-term vacationer, and the neighbors into consideration. Here is what you need to keep in mind should you have a property in the college town and are considering applying for a short term vacation rental permit:
Nuisance Response Plan
Transient Occupancy Tax Application for Certificate Registration
Surety bond in the amount of $1,500
Permit Application fee of $75.00
Declaration of Notification (as proof that all properties within 200 feet have been mailed the Public Notice of Short-Term Vacation Rental Application)
General Business License Application. If a business license has already been obtained, the business license number needs to be provided on the permit application.
Carpinteria (or Carp)
Meantime, the City of Carpinteria, known as Carp to locals and recognized for its small-town feel and relaxed ambiance, has well-defined geographic boundaries in its Short-Term Rental Ordinance. That is designed to retain the community's sophisticated charm. There's also a quantitative cap created to limit the location and number of short-term rentals there. Every vacation rental license in Carp is considered personal to the applicant/owner. That means the permit automatically expires upon sale or transfer of the premises or residential unit.
Here are the minimum vacation rental requirements in Carp pulled directly from the website:
The owner or property manager must live or work within thirty (30) miles of the premises and be able to respond to tenant and/or public concerns about the vacation rental at all times during which a residential unit is being rented as such.
All advertisements for the vacation rental shall list the City's vacation rental license number and the current transient occupancy tax rate which applies to the rental of the unit.
The owner shall maintain adequate and appropriate, including and not limited to fire, hazard and liability insurance.
The property shall be provided with adequate waste collection facilities at all times. Waste bins and refuse shall not be left within public view, except in proper containers for the purpose of collection on the scheduled collection day(s). The waste collection schedule and information about recycling and green waste separation and disposal shall be included in the rental agreement and posted conspicuously in the rental unit.
The residential unit shall not be rented or used for events, such as weddings, commercial activities or sales events.
Occupants of the vacation rental shall be prohibited from creating unreasonable noise or disturbances, engaging in disorderly conduct or violating provisions of federal, state or local law.
At all times a unit is in use as a vacation rental, the owner's or property manager's contact information shall be posted on the outside wall near the entrance of the unit, in a format provided by the City.
At all times a unit is in use as a vacation rental, a notice shall be posted on the interior of the front door of the vacation rental, in a form approved by the City, which notes the vacation rental license number, transient occupancy tax rate, property owner or property manager contact information, and any additional information as required by the City as a part of the vacation rental license.
The owner shall maintain an active business license, transient occupancy tax certificate and any other applicable licenses and permits, in addition to the vacation rental license, pursuant to Carpinteria Municipal Code, at all times that the residential unit is used or advertised as a vacation rental. A copy of the business license shall be posted on the interior of the front door of the residential unit.
The maximum occupancy of a vacation rental shall be determined by the City and not exceed two occupants per unit, plus two occupants per bedroom. A bedroom is a room that is designed to be used as a sleeping room and for no other primary purpose and must meet the requirements of the Carpinteria Municipal Code for such. The vacation rental license shall specify the maximum number of occupants allowed at the vacation rental.
The owner shall by written agreement, limit the number of vehicles of occupants to the number designated in the vacation rental license issued by the City; the number of vehicles shall be determined by the City at the time of application, taking into consideration the number of available parking spaces on the site.
A home occupation may not be conducted in any residential unit for which a license has been issued to use the residential unit as a vacation rental.
The owner shall ensure that the vacation rental complies with all applicable codes regarding fire, building and safety, and all other relevant federal, state and local laws and ordinances.
Availability of the rental unit to the public shall not be advertised on the premises.
The City Manager shall have the authority to impose additional operating standards, applicable to all vacation rentals, as necessary, to achieve the objectives of this title. A list of all additional standards shall be maintained and on file in the Office of the City Clerk and such offices as the City Manager designates.
Upon reasonable notice, each owner and agent or representative of any owner shall provide access to each vacation rental and any records related to the use and occupancy of the vacation rental to the City Manager at any time during normal business hours, for the purpose of inspection or audit to determine that the objectives and conditions of this chapter are being fulfilled."
Surrounding Unincorporated Communities in Santa Barbara County
In Santa Barbara County, there are no current rules affecting short-term vacation rental owners within the unincorporated areas of the County. Homeowners need a business license for a short-term vacation rental. The County is currently working on creating an ordinance that addresses the topic.
READ: Considering Buying a Vacation Home? Read This First!
If you are looking to buy a home in this area to use as a vacation rental, I have many options to show you. Representing the highest level of clientele and specializing in the sale and acquisition of extraordinary estates and land in Montecito, Santa Barbara and Hope Ranch, I urge all my clients who own second homes here to take advantage of the current market. Give me a call at (805) 886-9378 or email me at Cristal@montecito-estate.com.