WHAT ARE PROPERTY EASEMENTS AND HOW DO THEY IMPACT SANTA BARBARA HOMEBUYERS?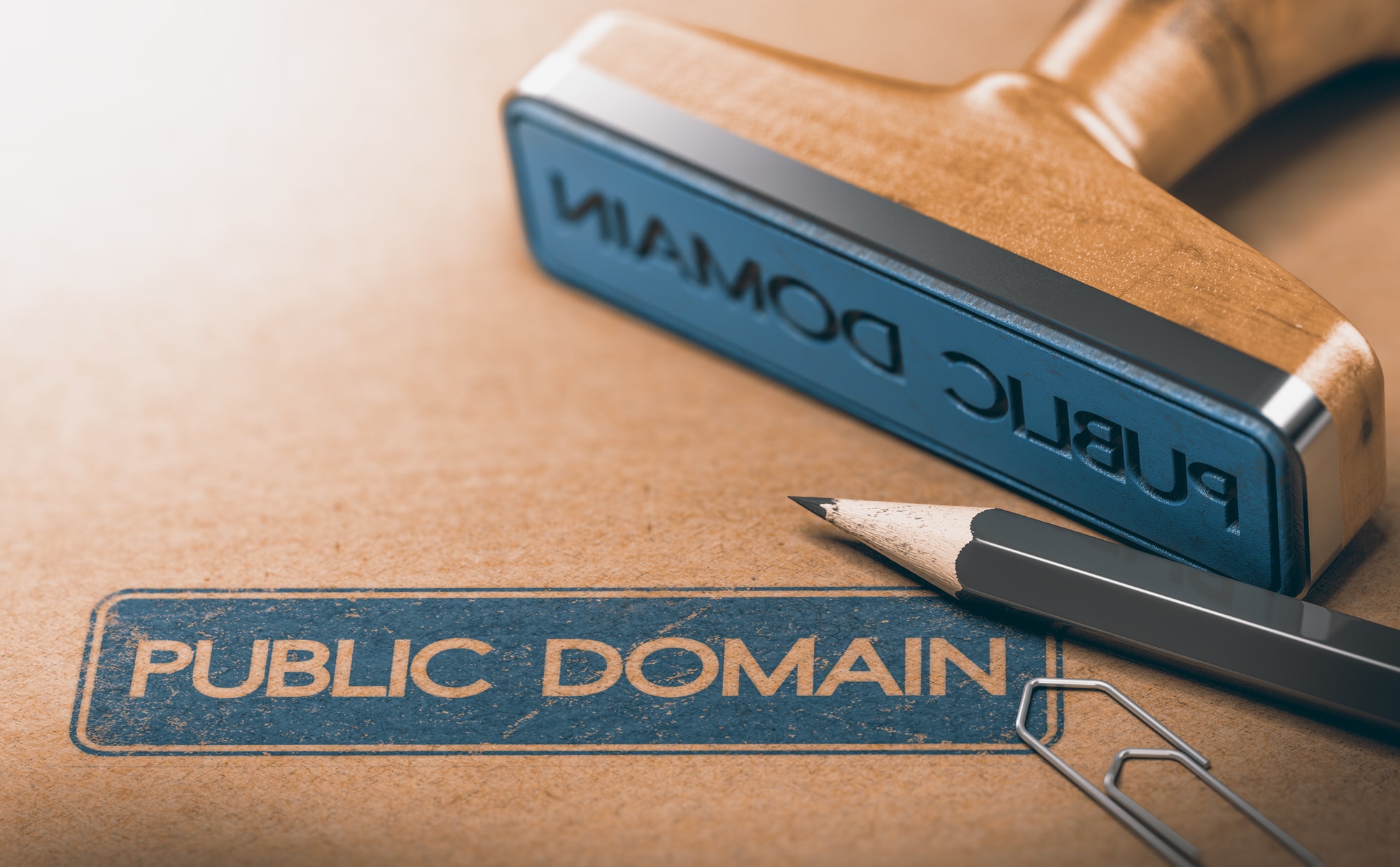 This comprehensive home buyer guide to property easements offers a comprehensive knowledge base for buyers to refer to prior to entering into escrow. Its primary message: Make sure to uncover any property easements related to the home in Santa Barbara or elsewhere you're planning to purchase. Many people believe that when they purchase a home or estate, the land it sits on becomes their private property to do with as they wish. But that's not always the case. Homebuyers across the country need to do their due diligence and find out if the property comes with any easements.
What Is an Easement?
An easement, by definition, grants the legal right of an individual, company or the public to use a portion of privately owned land for a specific purpose. For example, your property may have a utility easement with the local power company to access an electric pole in your backyard. Or there may be an easement on your property that extends a neighbor's driveway across yours because, otherwise, the neighbor would not have access to their home. Easements also frequently arise between owners of adjoining parcels of land, for a variety of reasons.
When looking specifically at the California Civil Code, the state details a basic framework for easements in sections 801-813. This framework provides a comprehensive look at easement guidelines that Santa Barbara city officials and landowners need to adhere to.
The code explains how these legally binding agreements can affect what you, the homeowner, can do in your own backyard. For example, if the previous owner granted a solar easement to their neighbor, you may not be able to build structures, plant trees or create features that would block your neighbor's sunlight. If you're in a picturesque location like Santa Barbara or Montecito, your neighbor may have a scenic easement to protect their view, preventing you from renovating or expanding structures, or adding landscaping that could block that view. Some Santa Barbara homes come with an easement related to beach access. There are other examples, but you probably get the picture.
READ: Hug a Santa Barbara Tree Today
Trees and Easements
Getting a not-so-common mention in many a homeowner guide to property rights, but a very important one for Santa Barbara homebuyers is this: Even trees in California might have easements. It makes sense when you consider the fact that trees don't honor boundary or survey lines. Tree limbs hanging over property boundaries and can obstruct the breathtaking mountain and ocean views we enjoy here in Santa Barbara and Montecito. That can be problematic between neighbors.
Trees can also create hazards for power lines. They can block sunlight, affect property values and create nuisances. A nuisance is an activity or condition that impairs the enjoyment of a person's property. An example would be dead tree limbs hanging over a neighbor's house that are likely to break and hit the house in a storm. If the threat is not taken care of, legal action could result in a court ordering the homeowner to remove the tree limbs – or even the entire tree.
Whatever the issue, California law sets out the principles that determine the interaction between trees and easements as it affects property owners and their neighbors.
How to Search for Easements
I always recommend my buyers check and see if the property they're interested in buying has any easements attached to it. If you're working with a reputable real estate agent like me, you will be informed upfront about any easements the property comes with. If not, there are a few ways homebuyers can confirm the details of possible easements on a particular property they want to buy.
Surveys conducted by the city or county will often include legal easement details.
Homebuyers can do a title search on their own, which will reveal the most thorough evidence.
Court records or public filings also address easements.
Sellers, like those I represent, disclose any known easements in their disclosure during the sale process.
READ: Do You Have a Revocable Trust?

5 Types of Easements
Easements come in many shapes and forms. California easement law recognizes four different major types of easements and the city of Santa Barbara has an additional one. Here's a breakdown of the types of easement Santa Barbara homeowners are most likely to come across:
EASEMENT BY EXPRESS GRANT
This type of easement is created when a property owner voluntarily grants permission to another party. Such an easement must be in written form to be enforceable as an express grant. In a deed, for example, or in a written contract. Naturally, these are the easiest types of easements to prove.

An easement by express grant can also be created by eminent domain – the power of the government to forcibly transfer an ownership interest in a property as long as it is for the public good and a fair price is given. The government might, for example, build a walkway through your property and grant the public an easement for entry to one of the beautiful beaches we have here in Santa Barbara.


IMPLIED EASEMENTS
An implied easement typically occurs when a single parcel of land is divided into two separate parcels, then sold by the original owner to two different parties. Let's say one of these properties lacks access to a public road. The party that owns the parcel without access may seek an implied easement by claiming that the original owner obviously intended an easement to exist.

To qualify as an implied easement, the party seeking the easement must prove the "strict necessity" of the easement. An alternative route to a public road, even if it is inconvenient, would defeat a claim for an implied easement. This is the only type of easement that doesn't need to be memorialized in written form.


EASEMENT BY NECESSITY
An easement by necessity is similar to an implied easement, with two differences. First, the owner without access to a public road doesn't need to assert that the original owner of the property intended the easement to exist. Secondly, the owner without access must prove that, in the absence of an easement, he or she cannot build a private road that would access a public road from his or her property.


EASEMENT BY PRESCRIPTION
As real property values continue to rise, Californians should be wary of the dangers prescriptive easements pose to their property rights. Such an easement is created when the claimant uses the property in an "open, notorious, and continuous" manner for at least five years without the owner's permission. In other words, if you allow someone to trespass on your property long enough, you could inadvertently be granting him or her an easement.
READ: 4 Elements of Real Estate Asset Protection
The criteria that make a prescriptive easement legally binding vary by state. Generally speaking, there are three elements to a prescriptive easement in California:
The use of land must be open and notorious, meaning that the use occurs for the convenience of the user, not the landowner. Generally, the use will be considered "open and notorious" so long as it is not hidden or concealed, and anyone would be able to discover it.
The use must be continuous and uninterrupted for a period of at least five years. In some circumstances, even occasional or seasonal use could establish the prescriptive.
In most cases involving prescriptive easements, the most difficult element to prove is hostility. A use of land qualifies as "hostile" if it is done without the permission of the owner.

In most cases involving prescriptive easements, the most difficult element to prove is hostility. A use of land qualifies as "hostile" if it is done without the permission of the owner.


CONSERVATION EASEMENT
This homeowner guide to property easements would be incomplete without mentioning the additional easement we have here in Santa Barbara thanks to The Land Trust for Santa Barbara County. A conservation easement is a voluntary, incentive-based agreement between a landowner and a non-profit land trust or a government agency that restricts use of property to protect its "conservation values."

The Land Trust for Santa Barbara County works with landowners to craft land preservation strategies that benefit both the property owner and the public interest. There are tax or grant incentives for the landowner, however, these conservative easements must have certain provisions required by federal and state law. Download the official Model Conservation Easement publication for more information.
Your Rights Regarding an Easement
As the property owner, you have a right to do with your property as you please, as long as it does not violate the terms of the easement and you follow local building codes.
READ: Santa Barbara Living: Testament to Why It's a Top 100 City

Here's an example. Say you want to build a 6-foot fence around your property, but the fence would keep the local utility company from accessing the utility pole in the backyard. If you inquire with the utility company first, they may agree to the fence, as long as there is no lock to keep a company employee from entering the property to access the utility pole. In other cases, the utility company may decline the change due to the need for easy access. Whatever the answer, it never hurts to ask, right?

Can an Easement Impact Building or Renovations?
Most easements Santa Barbara homeowners will encounter are not going to have a significant impact on home values. They can, however, impact a homeowner's ability to construct new buildings or fences, incorporate features like a pool or even add to the existing home. There may be other implications as well, if you plan to renovate. If you're buying an older home, for instance, there could be a historic preservation easement that stipulates what changes (if any) you can make to your home - even down to paint colors.
How to Challenge an Easement or Make One Official
Some easements are easier to end than others. Easements in gross are the most tricky, because they come with your property. If the easement in gross was granted to an individual, it can't be voided until they pass away or no longer need the easement. So, if that easement was granted for the seller's friend to fish on your property, you will have to honor that.
When used for the general good, an easement will often be held up in court. However, if the location of the easement renders your property useless or would significantly detract from the value of the property, you may be able to make the case for termination of the easement.
Many easements have a set period of time attached to them anyway. Without having to challenge them in a court, you may be able to just sit back and allow an easement to expire. Keep in mind that while in the process of removing an easement, you can't interfere with the easement in the meantime.
Otherwise, to have an easement legally terminated or to make one official, it will need to be publicly recorded. While some cases may involve simply drawing up a document, others will need to go before a judge. That's why it's best to enlist the help of a real estate attorney to make sure you take the right steps. I'll happily help you find the best local attorney to work with.
---
Now that you have this homeowner guide to property easements in hand, you – or we -- will need to do some research about the specific easements on the property of your choice. The good news is, their presence doesn't mean you can't ultimately buy the home. If you are considering a move in Montecito, Hope Ranch or any of Santa Barbara's upscale communities. Please contact me at (805) 886-9378 or email me at Cristal@montecito-estate.com. I make sure my discerning clients know ahead of time about any property easements, so they are not hit with a surprise after they move into their new abode.
---