CLEAN AIR SYSTEMS: THE NEW REAL ESTATE STATUS SYMBOL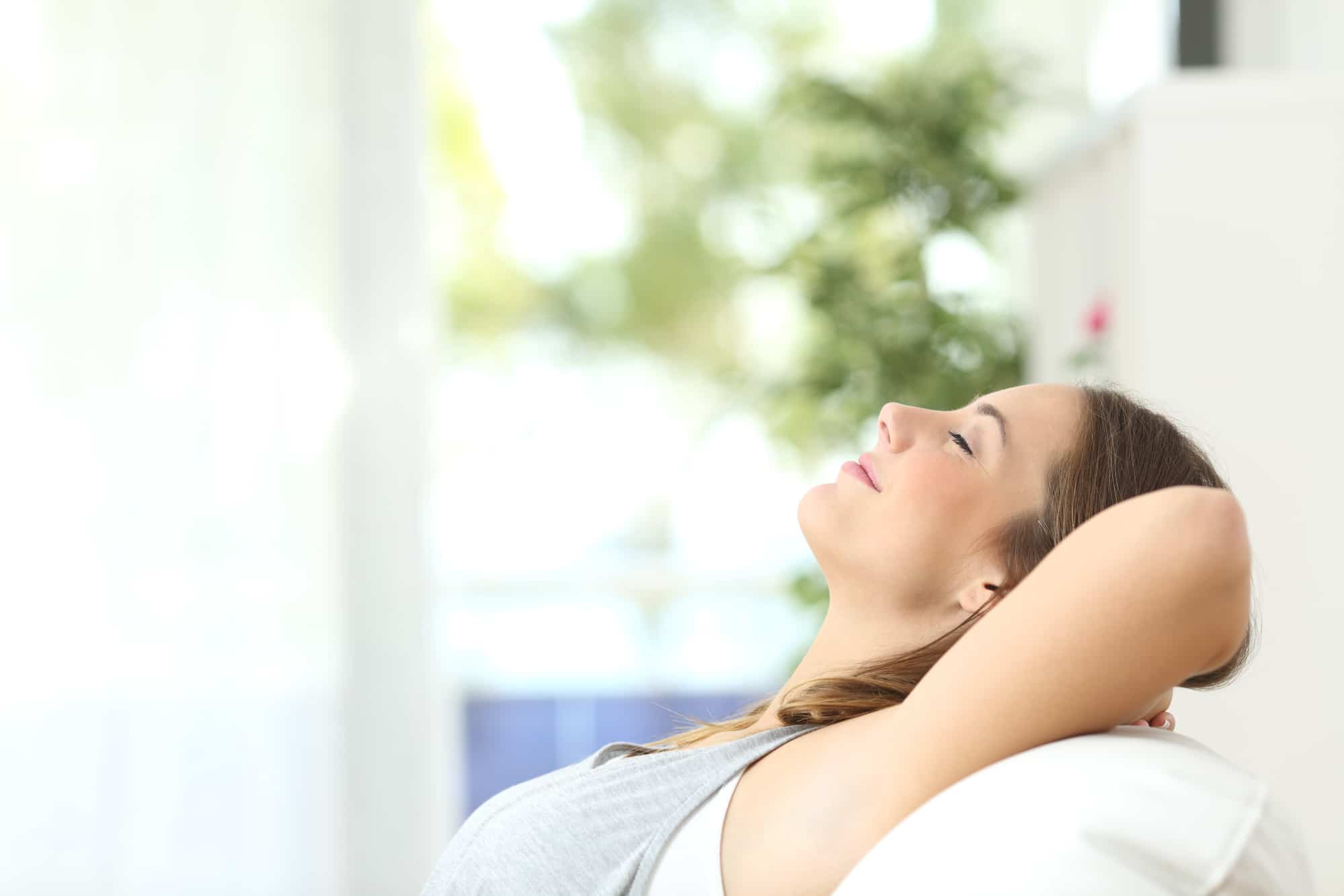 Considering springtime pollen causing allergies and the fear of spreading COVID-19, it's time to improve the indoor air quality of your home as the air we breathe has taken center stage now more than ever. Today's homeowners are concerned about impurities in the air getting trapped inside their own home. Yuck! What's a luxury homeowner to do?
Familiarize yourself with the terms
AQI means air quality index, which is a number from zero to 500 that basically tells you how healthy the air is to breathe. The higher the number, the more air pollution. The number is based on 5 environmental pollutants, as recognized by the Clean Air Act:
Ground-level ozone
Particulate matter
Carbon monoxide
Sulphur dioxide,
Nitrogen dioxide
Santa Barbara County homeowners need to be aware of two types of pollution that are of special concern here: the ozone, a principal component of smog; and particle pollution, also known as particulate matter (PM). To get an accurate AQI, measurements are taken of particles less than 2.5 microns in diameter (PM2.5), and of particles less than 10 microns in diameter (PM10). Real-time Air Quality Index numbers can be found on Today's Air Quality and Air Now.
READ: Sick Building Syndrome: Could Your Home be Making You Ill?
The ground-level ozone that affects indoor air quality is a result of emissions from cars and industrial pollutants reacting with sunlight. But that's not all. Harmful particles are also emitted from tobacco smoke, cooking at home, and fireplaces. Short-term, that can mean eye, nose, throat and lung irritation, coughing, sneezing, runny nose and shortness of breath. Long term? Increased respiratory and cardiovascular hospital admissions, chronic bronchitis and lung and heart disease.
READ: Santa Barbara Living: Testament to Why It's a Top 100 City
When it comes time to improve the indoor air quality of your home in Santa Barbara, Montecito, or anywhere for that matter, I have good news to share. According to a recent report in the Los Angeles Times, clean air systems are the new real estate status symbol. But those systems are just the start. Want to learn more? Just take a deep breath and read on:
Install an Air Purifier
They may be the latest status symbol for luxury homeowners, but not all air purifiers are created equal. The state-funded California Air Resources Board says homeowners should avoid using a so-called ozone-generating air purifier. Instead, look for devices listed as mechanical, or electronic designs that emit less than .050 parts per million. Check out these 12 best home air purifiers on the market.


Does Your Air Filter Need to be Changed?
A clogged air filter on a central air conditioner duct, or even the wrong filter, can reap havoc on your home's indoor air quality. If the filter is too thin it will basically be ineffective against all but the largest particles. And if you have pets, consider switching to a filter with a MERV rating of 10 or above. MERV stands for Minimum Efficiency Reporting Value. By using the right filter, the air in your home will feel much crisper and cleaner.


Wear a Mask When You Damp Mop and Dust
According to the American College of Allergy, Asthma and Immunology, the act of dusting can actually make allergies worse. Makes sense when you consider the cloud of dust stirred up can make sufferers sneeze, get stuffy noses and watery or red, itchy eyes. Wearing an N95 mask while you're cleaning can help. You can also get rid of any wall-to-wall carpet, especially in bedrooms, and throw away all that unnecessary clutter. Both are dust magnets. The simple act of dampening a microfiber dusting cloth before swiping it across a surface, means you're not circulating the dust.


Air Quality Testing?
There are several air quality testers on the market today that can be helpful to a homeowner who wants a finer assessment of their home's air quality than just looking up their neighborhood AQI. The Temtop M10 monitor is a sleek little cube that detects particles in the air, volatile organic compounds and formaldehyde. Keep in mind, these devices are not made to improve the air quality; only to give a homeowner good intel.


Invest in a HEPA Filter Vacuum Cleaner
There's no point in having an air filter if you have a regular vacuum cleaner that just moves dust around your home. Skip the bagless models that spew dust. Look for a model that has a HEPA filter, in addition to other filters (i.e., charcoal for odors), such as a Miele model that uses its cloth dust bags as filters.
READ: Outdoor Living Spaces for Luxury Homes: Builders Follow the Santa Barbara Example
Let The Outside Air In
We who are lucky enough to call Santa Barbara home can open our doors and windows almost all year long, thanks to our perfect Mediterranean weather. Recirculation is one of the best ways to clean up your air. You're basically letting the chemicals and airborne toxins, including viruses that are trapped inside, waft away. As long as the exterior air isn't full of fire smoke or exhaust from a nearby road, throwback your curtains and open your windows every day.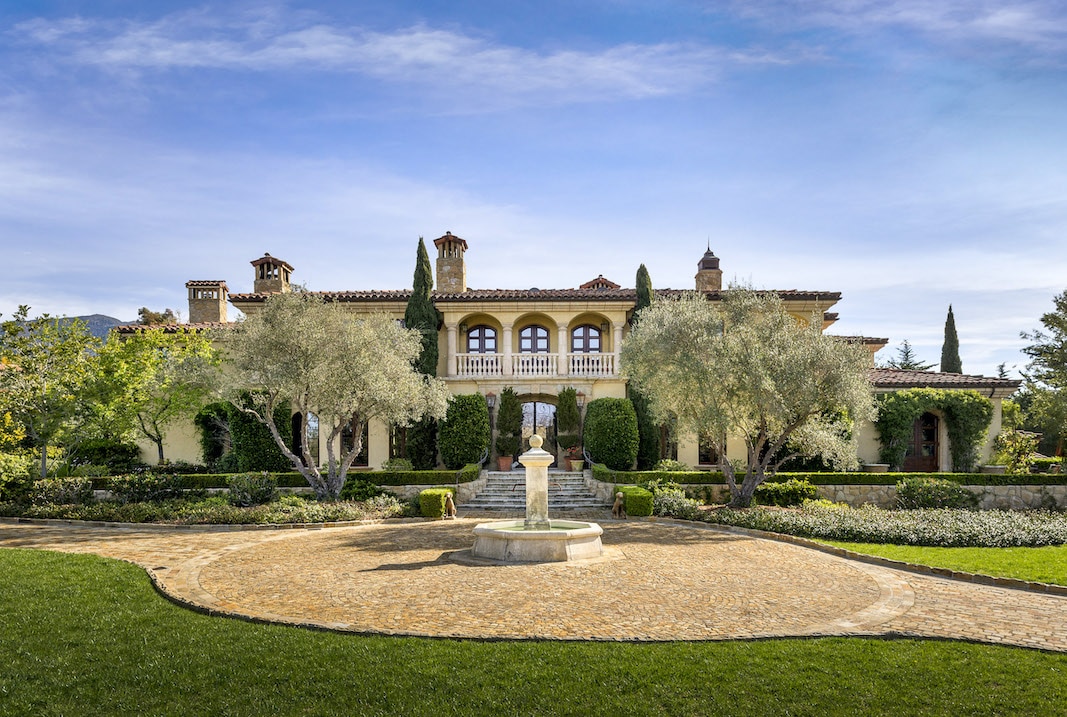 I have many amazing listings on my comprehensive website where the indoor air quality is excellent due to the size of the residence, the number of windows and doors that can be opened to circulate the air and stately grounds, perfect for breathing in our breathtaking Santa Barbara sunsets. For example, take my listing pictured above, a Premier Mediterranean-style Ennisbrook Estate. Located in Montecito's exclusive Ennisbrook community, the spectacular 5-bedroom, 9-bath main house, along with two additional structures, rest on approximately 2 acres featuring panoramic vistas of the Santa Ynez Mountains. The main residence is graced with a wealth of large windows and arched French doors to the luxurious grounds, providing a seamless transition between interior comforts and exterior amenities.
---
Don't let viruses and allergy-inducing schmutz ruin your home's indoor air quality, and possibly affect your health, too. If you're considering buying a home in Montecito, Hope Ranch or any of Santa Barbara's upscale communities, or are contemplating selling your home in the Santa Barbara area, I'm here to help. Please call me at (805) 886-9378 or email me at Cristal@montecito-estate.com. I'll take care of everything. All you need to do is breathe. Deeply.
---