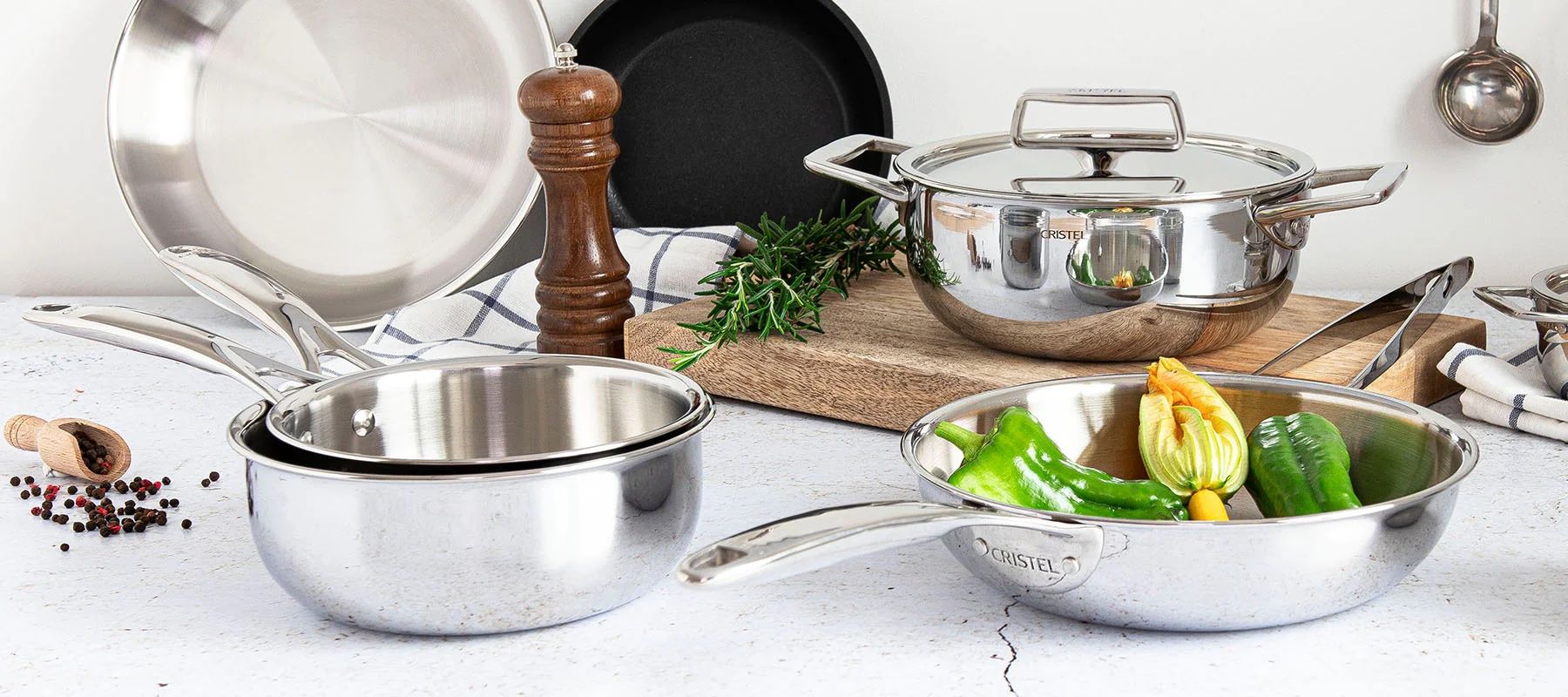 The World's Most Luxurious Cookware
Sublime Craftsmanship and Impeccable Design
When it comes to luxury cookware, no detail is overlooked. The most expensive cookware brands are renowned for their impeccable craftsmanship and exquisite designs. From the use of premium materials to precision engineering, each piece represents the epitome of culinary excellence. The brands known for their exceptional quality include Mauviel, Le Creuset, All-Clad, and Staub, among others. These manufacturers invest time and effort into perfecting their products to provide both professional and home chefs with extraordinary cooking experiences.




The Finest Materials
Luxury cookware goes beyond mere functionality; it celebrates the use of the finest materials. Copper, known for its excellent heat conductivity, is a favorite choice for high-end cookware. Copper cookware, such as Mauviel's M'Heritage collection, offers exceptional control over cooking temperatures and responds rapidly to changes, making it a staple in professional kitchens. Stainless steel is another popular material due to its durability, non-reactive properties, and resistance to staining and corrosion. Brands like All-Clad are renowned for their stainless steel cookware sets that combine performance and elegance.




Culinary Delights with Cast Iron
When it comes to classic and timeless cookware, cast iron stands tall. Brands like Le Creuset and Staub have mastered the art of creating enameled cast iron cookware. This material not only retains heat incredibly well but also distributes it evenly, resulting in perfect cooking. Cast iron cookware is highly versatile, allowing you to transition from stovetop to oven effortlessly. With their vibrant colors and iconic designs, these brands offer a range of cookware that seamlessly blends aesthetics with functionality.




Innovative Technology and Design for Culinary Perfection
Luxury cookware isn't just about tradition and craftsmanship; it embraces cutting-edge technology and design as well. Brands like Ruffoni and Cristel are renowned for integrating innovative features into their cookware. From heat-sensitive knobs that change color to indicate optimum cooking temperatures to detachable handles for easy storage and stack ability, these advancements elevate the cooking experience to new heights. Such technological marvels embody the perfect fusion of tradition and modernity in the world's most luxurious cookware.




An Investment for a Lifetime
While luxury cookware may come with a substantial price tag, it is an investment that lasts a lifetime. The exceptional durability of high-end cookware ensures that it remains a cherished part of your kitchen for years to come. Furthermore, these brands often provide warranties and excellent customer service, ensuring the longevity of your investment. The timeless beauty, superior performance, and long-lasting quality make these luxurious cookware sets worth every penny for serious home chefs and culinary pros alike.
Health Benefits
Luxury cookware not only enhances cooking performance and durability but can also contribute to healthier cooking experiences. Here's a breakdown of what the world's most luxurious cookware can offer:
Stainless Steel
High-quality stainless-steel cookware is renowned for its durability and resistance to corrosion. It provides even heat distribution and retains heat well, allowing for precise cooking control. Additionally, stainless steel is non-reactive, meaning it won't interact with acidic or alkaline foods, ensuring the flavors remain unaltered and the food remains safe.


Cast Iron
Cast iron cookware, when properly seasoned, develops a natural non-stick surface that improves over time. It excels at heat retention and distribution, ensuring even cooking throughout the dish. Cooking with cast iron can also contribute to the iron content of the food, which can be advantageous for individuals with iron deficiencies.


Ceramic
Ceramic cookware, made from clay fired at high temperatures, is a popular choice for health-conscious individuals. It is non-toxic, free of harmful chemicals like PFOA and PTFE often found in non-stick coatings. Ceramic cookware offers excellent heat retention and even cooking, making it suitable for various cooking techniques.


Copper with Stainless Steel Lining
Copper cookware is prized for its exceptional heat conductivity, allowing for precise temperature control. However, copper can react with certain acidic foods, potentially causing health concerns. To address this, high-end copper cookware often features a stainless-steel lining, combining the benefits of copper's excellent heat properties with a non-reactive surface for safe cooking.
In the realm of Montecito's culinary elite, stocking your kitchen with the world's best cookware represents the epitome of culinary excellence. With meticulous craftsmanship, premium materials, and innovative features, the luxury brands listed above offer a superior cooking experience that transcends traditional boundaries.
---

Isn't it time to outfit your kitchen with the world's most luxurious cookware on the market today? Or maybe it should be "outfitting your luxurious cookware with a great kitchen!" Either way, if you're thinking about bringing your new set of cookware to your new home in Montecito, Hope Ranch or any of Santa Barbara's upscale communities, or are considering selling your home here, I'm here to help. Please call me at (805) 886-9378 or email me at Cristal@montecito-estate.com. Maybe you'll receive a set of luxury cookware from those listed above as a move-in gift!
---

More resources: