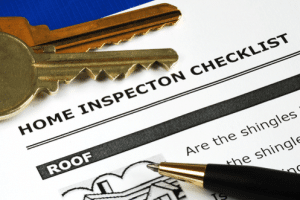 Homebuyers: here's a checklist to share with home inspectors in Santa Barbara
When you're looking for home inspectors in Santa Barbara, there are several things you need to keep in mind. While I've blogged about home inspections before, it's always a good idea to revisit the topic.
You may think a general home inspection covers everything, but it doesn't include an evaluation of things the inspector can't see. That means potential structural issues for the new owner, something no one wants to find out about after the fact.
General home inspections cover a lot of potential issues including:
Plumbing that's visible
Electrical that's visible
Appliances in kitchens
AC, heating, and ventilation systems
Structures of windows and doors
Insulation in attics
Exposed foundation and basement
House exterior including siding and paint to outdoor light fixtures
Grounds
A general home inspection doesn't routinely include in-depth inspections on areas such as:
Swimming pools
Septic tanks
Structural damage that is hidden
The ground a home sits on
Any hidden obstructions in a fireplaces or chimney
For all these reasons listed above, I always tell my clients to interview prospective Santa Barbara home inspectors and ask them these key questions:
What exactly is included in your inspection?
What specially is not on your list?
Since California is one state that does not require home inspectors to be licensed, be sure to ask about training. The ICA Real Estate Inspection Certification Program is approved by the California Real Estate Inspection Association, a membership organization that home inspectors can join.
As long as buyers know the issues ahead of time, repairs can be negotiated with the seller. That means even big issues don't have to be deal breakers. If you are looking for a new property in Montecito, Hope Ranch or any of Santa Barbara's upscale communities, please call me at 805.886.9378 or email me at [mail_to email="Cristal@montecito-estate.com"]Cristal@montecito-estate.com[/mail_to]. I make sure all my client's home inspections in Santa Barbara are comprehensive before they sign the deal!