BOOMING DEMAND IS DRIVING UP PRICES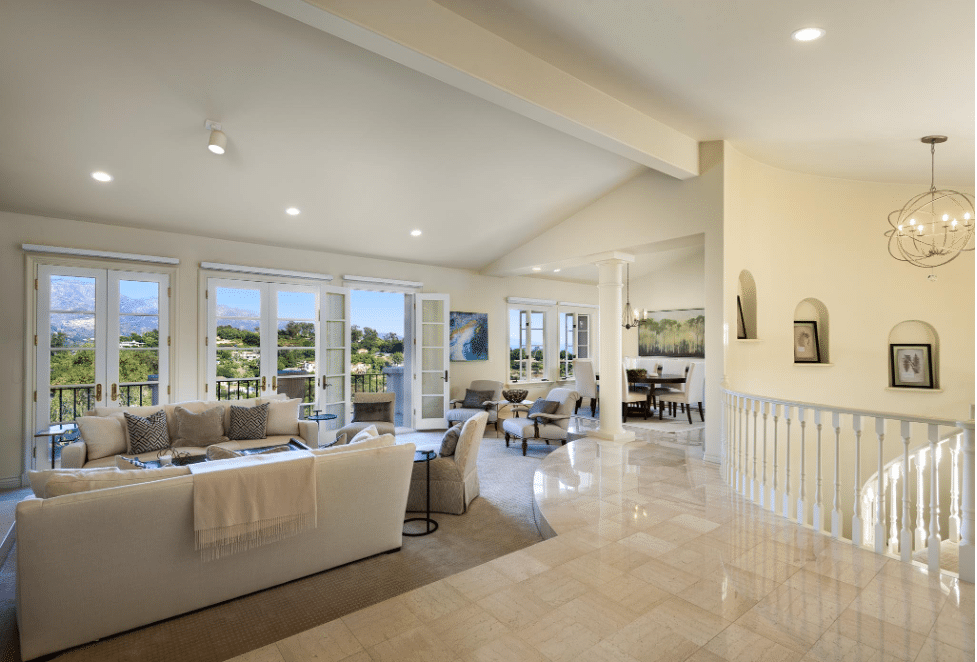 Demand for U.S. homes is driving the number of properties for sale to new lows in the United States. Nationwide, the number of homes for sale fell below 700,000 last month. According to experts at Realtor.com®, that's the lowest number of listed homes in recent history. The market has steadily eroded U.S. housing inventory since the summer and caused home prices to surge: up 13.4% year over year nationwide, and up 9.3% year-over-year right here in Santa Barbara.
READ: Housing Market Forecast: Predictions for 2021
According to Danielle Hale, Realtor.com®'s chief economist, the current housing shortage has been building for years, saying, "…in December the combination of the holiday inventory slowdown and the pandemic buying trend caused it to dip to its lowest level in history." She forecasted U.S. housing supply would remain low for at least a few more months as a winter surge in Covid-19 cases discourages sellers from entering the market.
Santa Barbara Housing Market Trends
That low home inventory prediction means this is the perfect time to list your Santa Barbara home or condo, like the owners of my Luxury Lock & Go Ocean View Home listing pictured above. This amazing property is perched atop a gated knoll, showcasing sensational ocean, coastline and mountain views from nearly every room. Emanating an ambiance of warmth and refinement, with stunning details throughout, this home was designed with utmost comfort and convenience in mind. For instance, the new owners will appreciate the generously sized 3 bed, 3.5 bath open concept layout which boasts incredible scale. For example, there are 9-ft ceilings, combined with a wealth of large windows, skylights and French doors throughout. Drawing on a Mediterranean-style design, the home features gorgeous views, multiple fireplaces and patios to die for.
Due to exceptional listing like this one, top agents like me are experiencing multiple offers, with final sales as much as 3% above list price, pending in around 19 days.
READ: Buying a Santa Barbara Home During a Pandemic
Historically Low Mortgage Rates
Even for those who don't need a mortgage because they plan to pay cash, the historically low mortgage rates have a bearing on their real estate transactions. And the 10-year Treasury has been a good indicator of where mortgage rates are headed. However, during the past several months, rates have been less tied to long-term bonds. In part, this is because the Federal Reserve has played such an outsize role in the mortgage market. In fact, since March, the Fed has been buying mortgage-backed securities in unprecedented amounts, which has pushed down mortgage rates.
The current market data has a lot to do with the 30-year fixed mortgage rate, the most popular home loan product, which sank to its lowest level on record. It fell to 2.88 percent with an average 0.8 point, according to the latest data released last week by Freddie Mac. As you probably know, points are fees paid to a lender equal to 1% of the loan amount and are in addition to the interest rate. It was 2.99% a week ago and 3.6% a year ago. Since November 2018, when it was 4.94%, mortgage rates have fallen more than two percentage points.
READ: Moving to a New Home: 6 Considerations for Families
The 30-year fixed-rate has never been this low since Freddie Mac began tracking mortgage rates in 1971. It surpassed the previous low of 2.98%, set last month. This is the eighth time since March 2020 that the 30-year fixed rate has fallen to a new low.
According to Matthew Speakman, an economist with Zillow: "Recently, downward pressure on mortgage rates has been consistent, but a combination of factors — including increased demand from borrowers and reluctance from lenders to push rates lower — had kept them afloat. But the inability for the federal government to agree to a new fiscal relief bill finally tipped rates over the edge and down to new all-time lows. Now that the threshold has been broken, more downward rate movements may be on the horizon."
READ: Wellness Living and Wellness Real Estate: The Next Trillion-Dollar Trend?
Local Inventory
Mortgage rates hitting an all-time low have added to the demand. However, experts predict the low home inventory will subside and the resulting increase in available homes will create more options to choose from for buyers by the middle of 2021. In Montecito, for example, sellers have been enjoying exceptionally strong sales volumes since early 2020. Some experts believe that is the result of COVID-19—as urban homeowners desire to move into safe, serene and beautiful communities like ours. And how can you blame them when there are listings like my Extraordinary Modernist Masterpiece pictured here.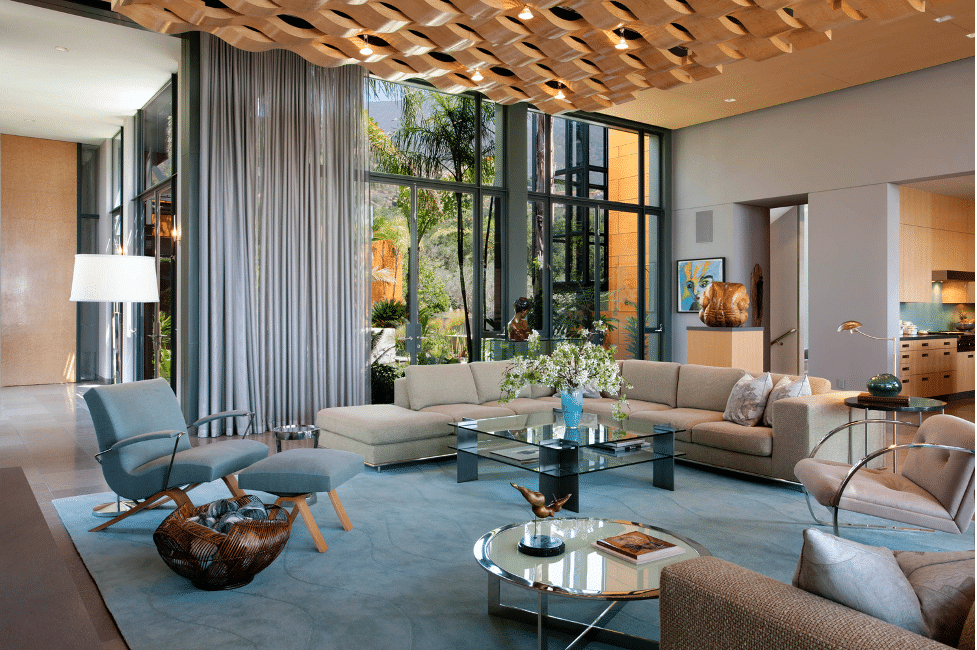 Sitting on 5.51 acres featuring 7,188 sq. ft, this home is an excellent choice for those looking to live in true serenity. Besides 5 bedrooms and 4.4 baths the spectacular home is replete with an extensive list of indoor and outdoor amenities. Sleek and sophisticated, this breathtaking modernist masterpiece is itself a work of art. The expansive grounds include a state-of-the-art AstroTurf tennis court, an ocean view infinity pool, a serene spa, fruit orchards, multiple patios, a koi pond, and a well.
Before you go, you might want to have a look at this article from Bankrate: "A Look at the fed funds rate from the 1980s to the present"
---
If you're considering taking advantage of the current low home inventory and optimum return on investment, I'm your agent. My discerning clients know they can count on me to both buy and sell their real estate assets, which makes both transactions easier. Just check out my exceptional listings in Montecito, Hope Ranch or any of Santa Barbara's upscale communities. As I explained above, this is an excellent time to sell. Contact me at (805) 886-9378 or email me at Cristal@montecito-estate.com and let me do the rest.
---