USING THE CLEANING GURU'S KONMARI METHOD™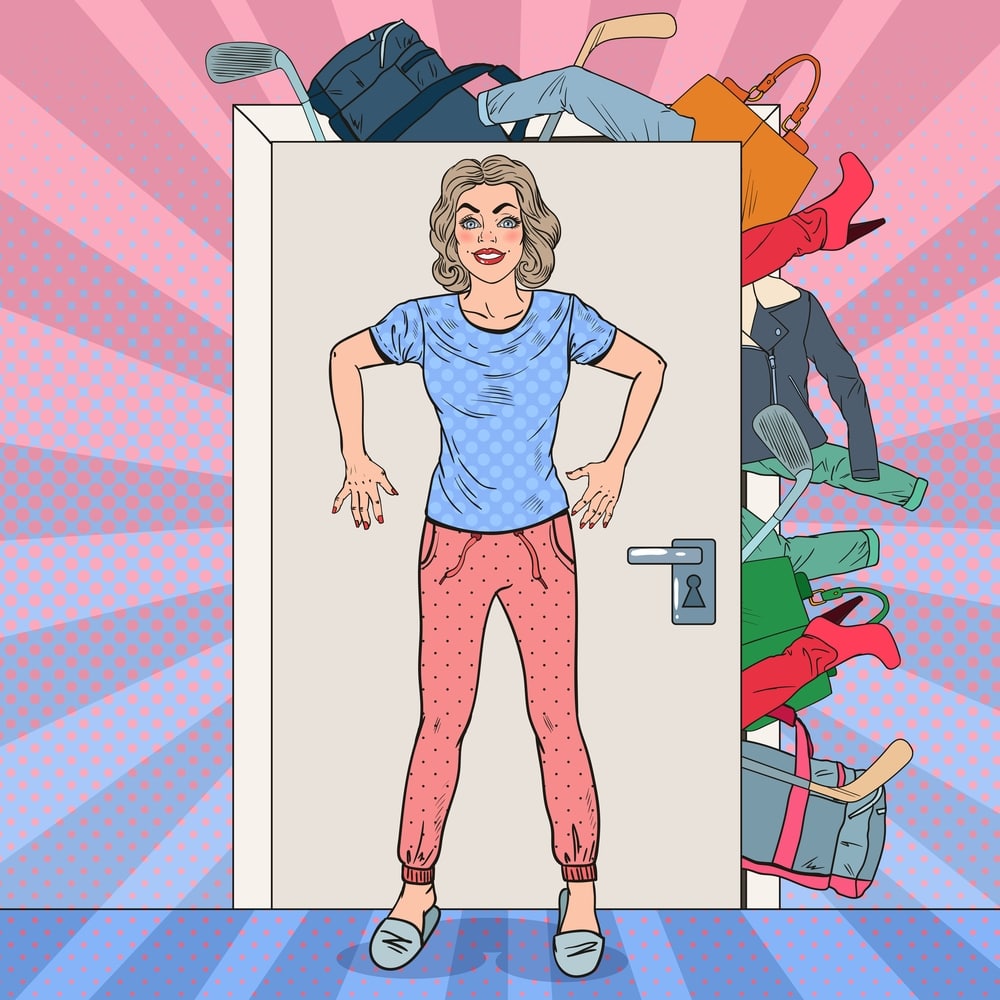 Are you aware of the Marie Kondo cleaning craze sweeping the Netflix-watching nation? For those who haven't heard of her yet, Marie Kondo is a Japanese organizing consultant and star of the Netflix hit, Tidying Up with Marie Kondo. The first season of Kondo's new show shares her winning KonMari Method of cleaning and organizing. So far, the show has attracted millions of fans. So many fans that Tidying Up with Marie Kondo is already being called a cultural phenomenon.
In the words of The Atlantic, "The organizational guru's new Netflix series isn't about judgment, decor, or the spectacle of mess. It's about cultivating empathy for the things that surround us."
I mentioned Kondo in a recent blog regarding the importance of cleaning your junk drawer, but I never imagined how popular she'd become. In that blog, I suggested cleaning your junk drawers could be the first step toward a healthy, uncluttered existence. The same cleaning and organizing method will work for any room in your home.
In the initial 8-episode series, the 31-year-old Japanese high priestess of tidying meets several people who are stuck at a crossroads in their lives. The reasons they are stuck are as individual as the people, but Kondo says the solution for all of them lies in tackling the clutter holding them back. Kondo says anyone can do it. According to her, the goal is to spark joy in your home and transform your life in emotional and surprising ways.
"Human beings can only truly cherish a limited number of things at one time," explains Kondo. "As I am both lazy and forgetful, I can't take proper care of too many things. That is why I want to cherish properly the things I love, and that is why I have insisted on tidying for so much of my life."
The KonMari Method
Most tidying methods follow a room-by-room or little-by-little approach. Kondo believes these methods don't work and could instead leave you with piles of stuff to pick away at; possibly forever. The KonMari Method is different. It encourages tidying by category, not location, and completing the task.
Step #1: Visualize
Kondo first asks homeowners to think about what kind of house they want to live in and how they want to live in it. In other words, she begins by asking clients to describe their ideal lifestyle. Artists or those who like drawing are invited to sketch out what that looks like while writers and the rest of us can describe it in a notebook. Or, perhaps you would rather cut out images of your perfect life from magazines. (Remember vision boards?)
Kondo believes when you imagine your ideal lifestyle, you are really clarifying why you want to tidy while envisioning your best life. The tidying process represents a turning point. She suggests you begin your tidying journey by tackling your closet first. Start by taking everything out of your closet, organizing your clothes into categories as you go. Work by category, starting with all of your tops. Next sort your pants, then dresses, etc.
Step #2: Contemplate Joy
An important part of the KonMari method has to do with deciding what you want to keep, and what you want to discard. Whatever doesn't bring you joy, say thank you, and place the item in one of two piles: things to discard and things to donate. If you are struggling to make a decision on what to keep, it means the item isn't bringing you enough joy, so time to say "good-bye." Throughout the process, be reflective and present. Once you've finalized the pile of items to keep, put everything away in an organized manner. Once you're done: Voila! Be proud of yourself and enjoy your new Zen closet.
Use the same steps when you tackle other areas of your home. Go through your sentimental items last, keeping only those things that spark joy. By sparking joy, Kondo means keeping those items that speak to the heart and discard those that don't.
Step #3: Enjoy Your Success (While Marie Kondo Enjoys Hers)
People around the world have been drawn to this philosophy, not only due to its effectiveness but also because it places great importance on being mindful, introspective, and forward-looking.
KonMari is more than just a tidying up method. It's a lifestyle brand with a suite of products, services, and content designed to help organize your home and bring joy into your life. In fact, the tidying expert has created a cleaning platform, a place to connect and support one another. If the whole idea sounds overwhelming to you, I have some great news. There are KonMari Consultants who are officially certified to help you tidy your home using the KonMari Method.
You can also follow Kondo's tips on Instagram, or pick up a copy of her best-selling book The Life-Changing Magic of Tidying Up: The Japanese Art of Decluttering and Organizing. The book is a step-by-step guide to organizing, storing, and simplifying; all geared toward turning your home into a permanently clean and clutter-free space. Isn't that a great goal?
---
If tidying up your life means moving to a new home in Montecito, Hope Ranch or any of Santa Barbara's upscale communities, give me a call at 805.886.9378 or email me at Cristal@montecito-estate.com. I'll use the Cristal Clarke method to get your home sold quickly and for top dollar. We can search for your new dream home in this world-class corner of the world at the same time we sell your home. You can take all of Marie Kondo's tips to your new home and keep it tidy forever!
---