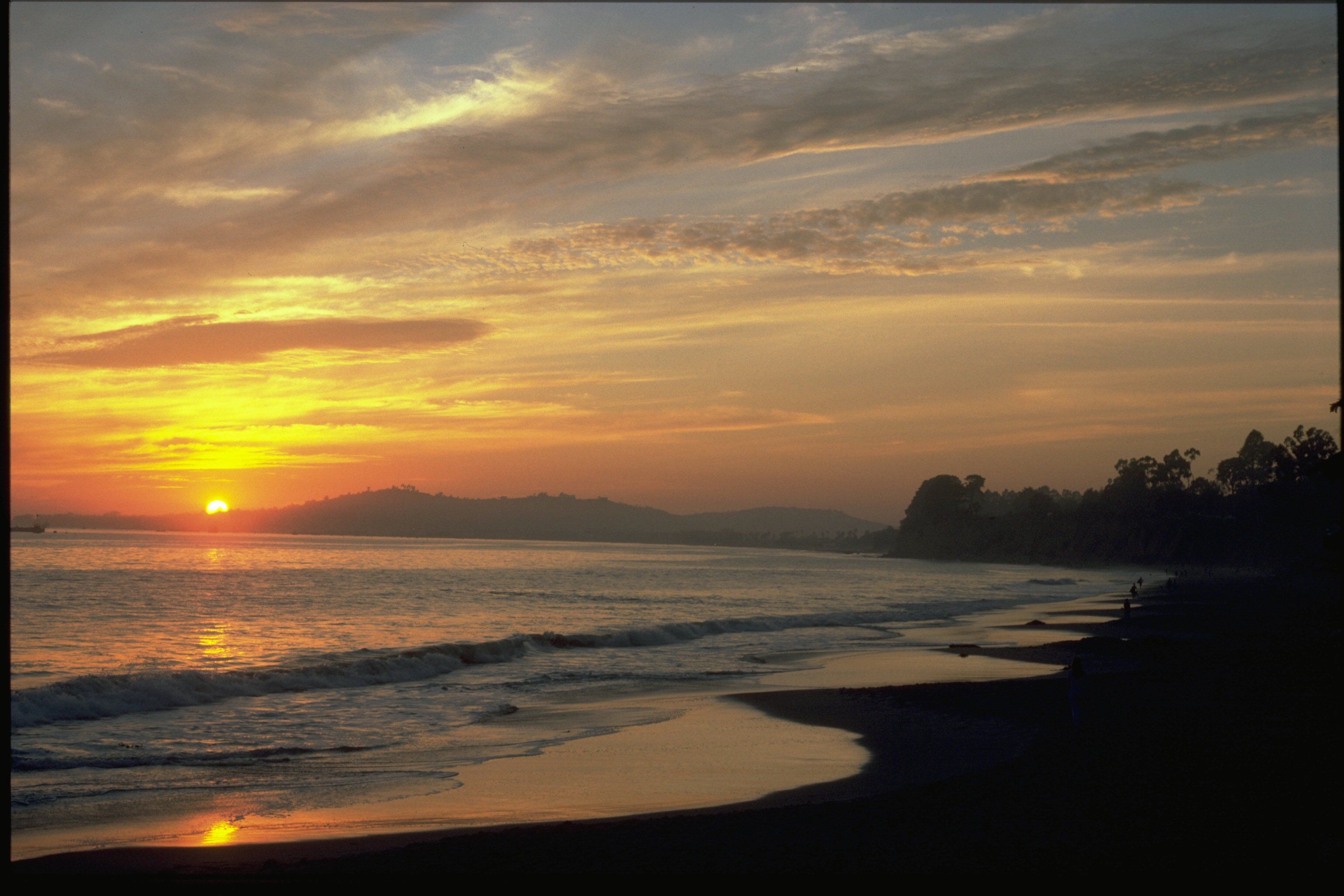 Things to do in Montecito
There's nothing ordinary about the seaside California town of Montecito. The upscale community's natural assets, temperate climate, and stunning beauty combine to offer endless options, especially when it comes to the great outdoors. Here are 5 reasons why:
Beautiful Beaches
Montecito is home to a stunning stretch of coastline. Locals flock to the area's popular Butterfly Beach to walk their dogs at the water's edge while enjoying one of Montecito's amazing sunsets. Hammonds Beach is a lovely sandy spot hidden away amongst homes behind several private drives. The waves here make it an excellent surfing spot. Miramar Beach, meanwhile, provides tide pools perfect for families to enjoy. Behind this stretch, you'll find fancy beach homes and the Rosewood Miramar Beach Hotel, a beachfront luxury resort. You can also paddle out to San Ysidro Creek from Fernald Point Beach. Whatever piece of coastal paradise calls to you, be warned—the water is cold but is worth the chill for a chance to ride small waves and possibly experience a chance encounter with a seal.



Photo by Will McClintock on Unsplash




Lotusland
Bask in the area's botanical beauty at Lotusland, a stunning 37-acre property. Originally an estate owned by the late Madame Ganna Walska, a well-known opera singer and socialite, the impressive property features 25 gardens, each distinct in design while seamlessly transitioning to the next. Several of the gardens feature fanciful themes, including the Blue Garden, Theatre Garden, and Japanese Garden. You'll spot ferns, aloes, lotuses, water lilies, and bromeliads among the enormous array of plants. Lotusland also boasts several extraordinary botanical collections, such as rare cycads, cacti, palms, and euphorbias. Other must-sees include the classic topiary garden, horticultural clock, the beautiful Neptune fountain, the impressive palm collection, and the insectary garden.



Photo Credit: Pam Marks, pawprincestudios.com
Hiking and Biking
Enjoy miles and miles of hiking trails along with a paved bike path that stretches from Montecito north along Butterfly Beach and the Santa Barbara coast. Don't have a bike? Not to worry. On Montecito's Coast Village Road, you'll find a bike shop called Mad Dogs & Englishmen. There, you can rent out various bicycles, including e-bikes to help you power through the hills and past the luxury mansions of Montecito.

Lace up your hiking boots and head to the hills of Montecito, where on a clear day, you'll find epic views of the city of Santa Barbara to the Channel Islands and beyond. When I'm looking for a peaceful stroll, I take my rescue dogs and head to Ennisbrook Trail. This 1.85-mile lollipop loop with 150 feet of elevation change explores an oak woodland in the 44-acre San Ysidro Creek Preserve. It's an easy trail, charmed by old stone bridges spanning San Ysidro Creek, which you'll follow on this creekside hike. In the spring, there are bursts of orange and yellow nasturtiums along the trail and other flowers that make the experience even more pleasant. There are also other pristine and challenging hiking trails in the foothills to explore.



Mike Boucher, CC BY 2.0 , via Wikimedia Commons



Casa del Herrero
Experience Montecito as it was during the 1920s and 1930s on a tour of Casa del Herrero, one of Santa Barbara's finest architectural landmarks. Designated as a National Historic Landmark in 2009, Casa del Herrero appeals to people of all ages. Built in 1925 for businessman and inventor George Fox Steedman, this Spanish Colonial home with Moorish influences is one of the best remaining examples of that architecture for which Santa Barbara is known.

Designed by George Washington Smith, the house remains as it was when the family lived in it, furnished with one-of-a-kind antiques curated by architectural historian Arthur Byne (who also furnished Hearst Castle, by the way). The Casa is closed to the public except during docent-led tours, which can be booked in advance on Wednesdays or Saturdays.



Photo Credit: Montecito Country Mart
Shopping
Every upscale neighborhood has its share of boutiques, bars, and bakeries, and in Montecito, the best can be found at the Montecito County Mart on Coast Village Road, which runs adjacent to Pacific Coast Highway. Originally built in the 1960s, the Montecito Country Mart is a celebration of the Santa Barbara lifestyle, with its organic eateries, bespoke fashion, curated home goods, local conveniences, and community events.
---
Ready to seize the day in Montecito? Then I suggest you consider buying a home in the luxury seaside haven. Just give me a call at (805) 886-9378 or email me at Cristal@montecito-estate.com for a free consultation.
---
More resources: